Hey guys! Back with another cookie today, and it's actually a recipe from my first cookbook Sugar High! This is one of the most overlooked recipes, and it's seriously so good!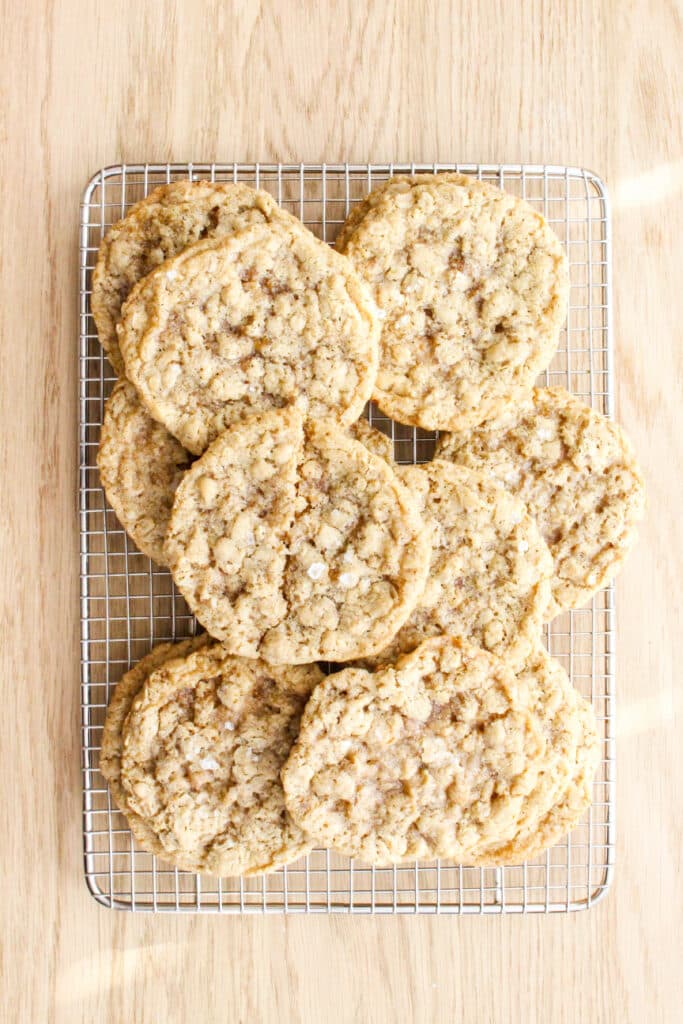 This recipe is super simple, and you end up with these big oatmeal treats that are chewy in the middle and lightly crisp on the edges- seriously the texture is addictive. I'm super into a classic and simple oatmeal cookie, and these are the perfect ones to add to your holiday baking list!
How to Make Oatmeal Cookie Thins
These cookies come together really easily, and it's your basic cookie mixing method. We're starting out by beating together some butter, white sugar, and brown sugar until fluffy. Then we're adding in the egg and vanilla extract.
Finally, we're adding in the dry ingredients and mixing until everything is well combined. It's super simple!
Then I like to use a cookie scoop to scoop these cookies out onto a large baking sheet. These cookies spread a good amount as they bake, so you want to leave about 2 inches between each cookie. I also decided to sprinkle a little flakey salt on top this time and it was seriously SO good!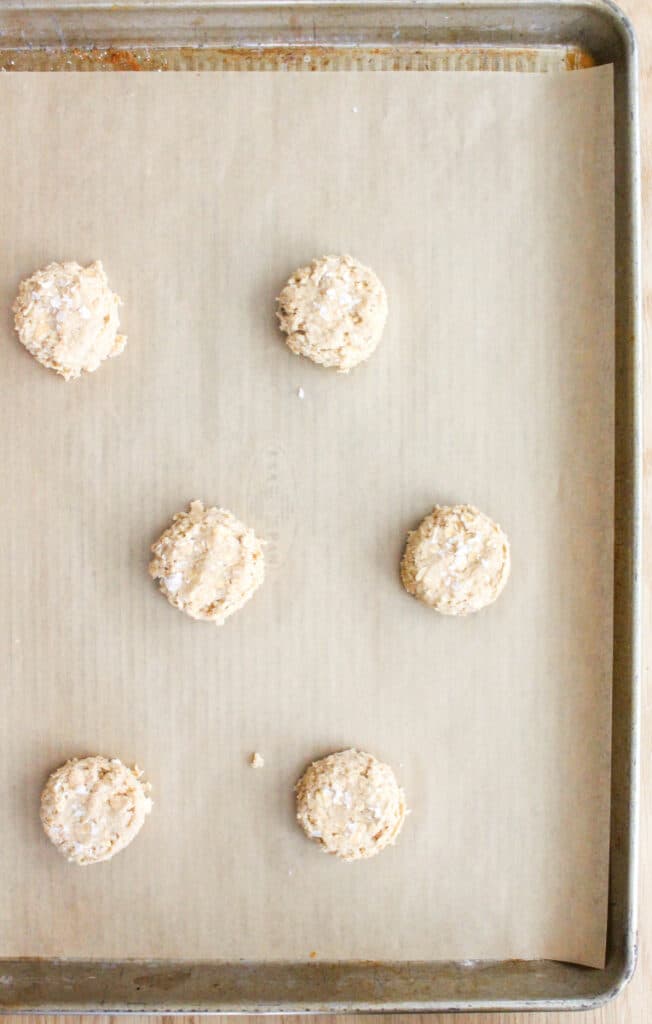 And then they're off to the oven! The cookies will look slightly puffy and just barely golden brown on the edges when they are finished baking- they will settle and continue cooking as they cool. Enjoy yourself a chewy, crisp, oatmeal cookie!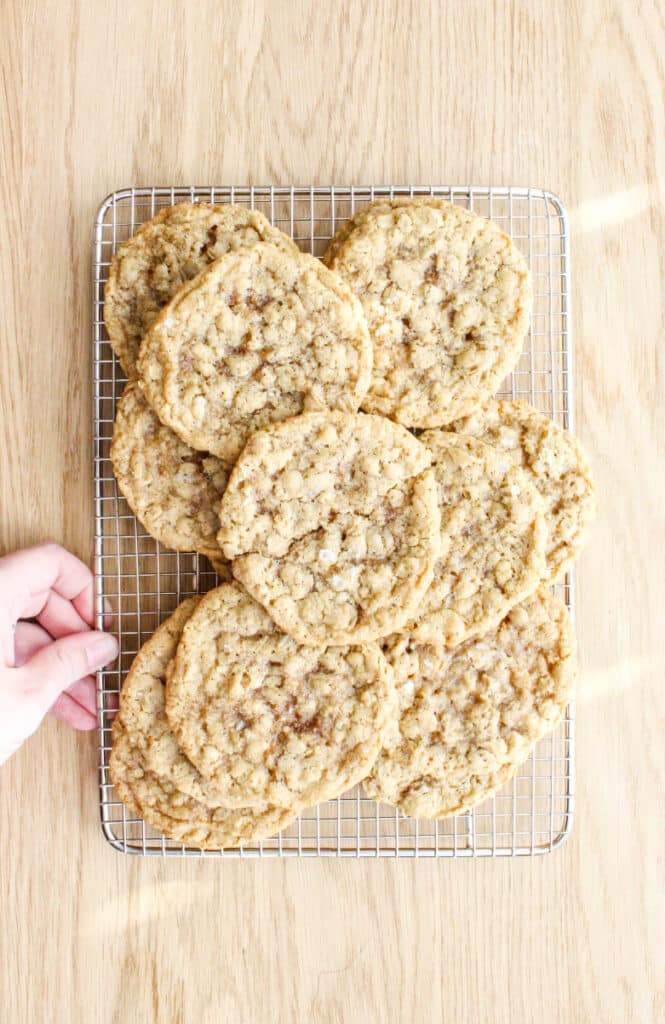 Tips & Tricks for the Perfect High-Altitude Oatmeal Cookie
These cookies are a simple thin oatmeal cookie that I'm seriously obsessed with, and they are super easy! Here are my tips and tricks to help you along the way:
Cream the butter and sugar together well until it's light and fluffy. this should take a good 5 minutes or so. It makes a big difference!
Don't over mix the cookie dough but mix it enough to make sure that everything is well incorporated. The dough is pretty soft, so you should be able to give it a couple of good stirs after it's finished mixing with an electric mixer just to ensure everything is evenly mixed.
Press down the cookie dough gently before baking. You don't need to press them down a ton, just a gentle press will help the cookies bake and spread more evenly
Add flakey salt to the top optionally. This wasn't a part of my original recipe, but it's seriously SO good, so I recommend the addition!
Don't over bake the cookies. As always, keep a close eye on these cookies as they bake. You want them to look just lightly golden around the edges and a little puffy all over when you pull them out of the oven. Remember that they will continue to cook and settle as they cool!
Store in an air-tight container for up to 5 days while keeping that perfect chewy texture.
I'm at about 5,000 ft. above sea level and I find that most people who live between about 3,000-7,000 ft above sea level do not need to make any adjustments to my recipes!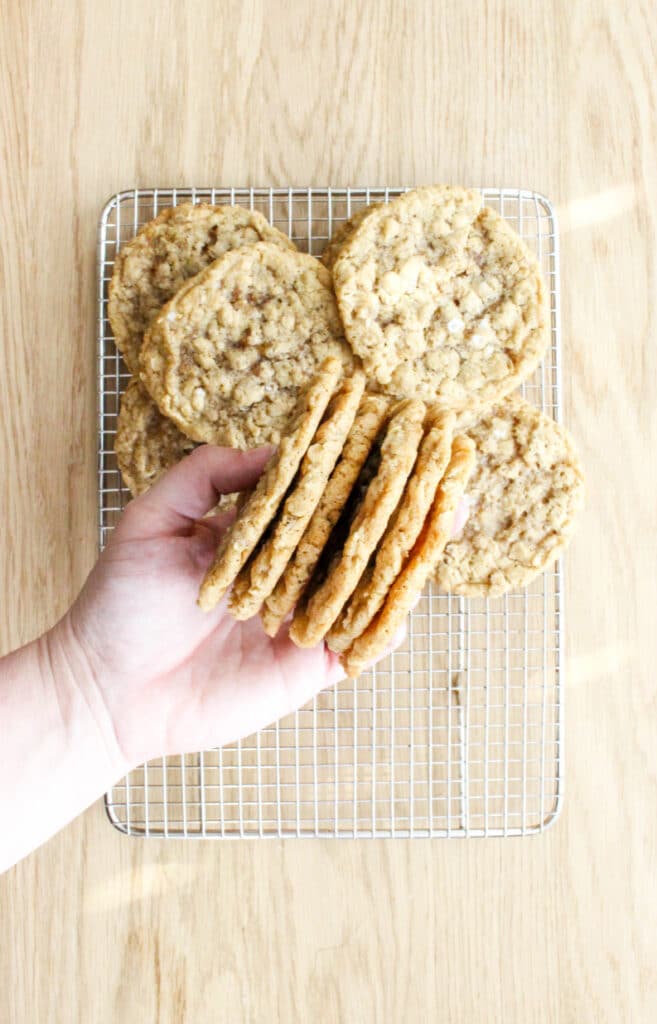 Hope you guys enjoy this one as much as I do!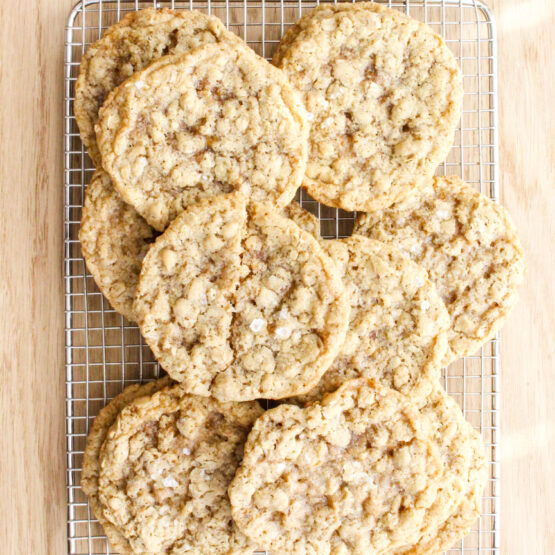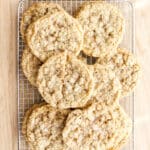 Oatmeal Cookie Thins
Ingredients
1 3/4

cups

flour

1/2

tsp.

baking soda

1/8

tsp.

baking powder

1/2

tsp.

salt

1

tsp.

cinnamon

2

cups

old fashioned oats

1

cup

softened butter

1

cup

sugar

1/2

cup

brown sugar

1

egg

2

tsp.

vanilla extract

1

tbs.

flakey salt
Instructions
Preheat your oven to 350 degrees, and line two cookie sheets with parchment paper or non-stick sheets.

In a medium bowl, stir together the flour, baking soda, baking powder, salt, cinnamon, and oats. In a large bowl, beat together the butter, sugar, and brown sugar until fluffy. Add in the eggs and vanilla and stir until combined. Slowly add in the flour mixture. Make sure to mix the dough thoroughly, ensuring an even consistency throughout.

Scoop the cookies onto your baking sheet by 1-2 tablespoonfuls. Press down the cookies lightly, and sprinkle the tops with flakey salt. Bake for 10-12 minutes, or until just golden on the edges. Cool completely. The cookies will become more crisp as they cool, remaining chewy in the centers.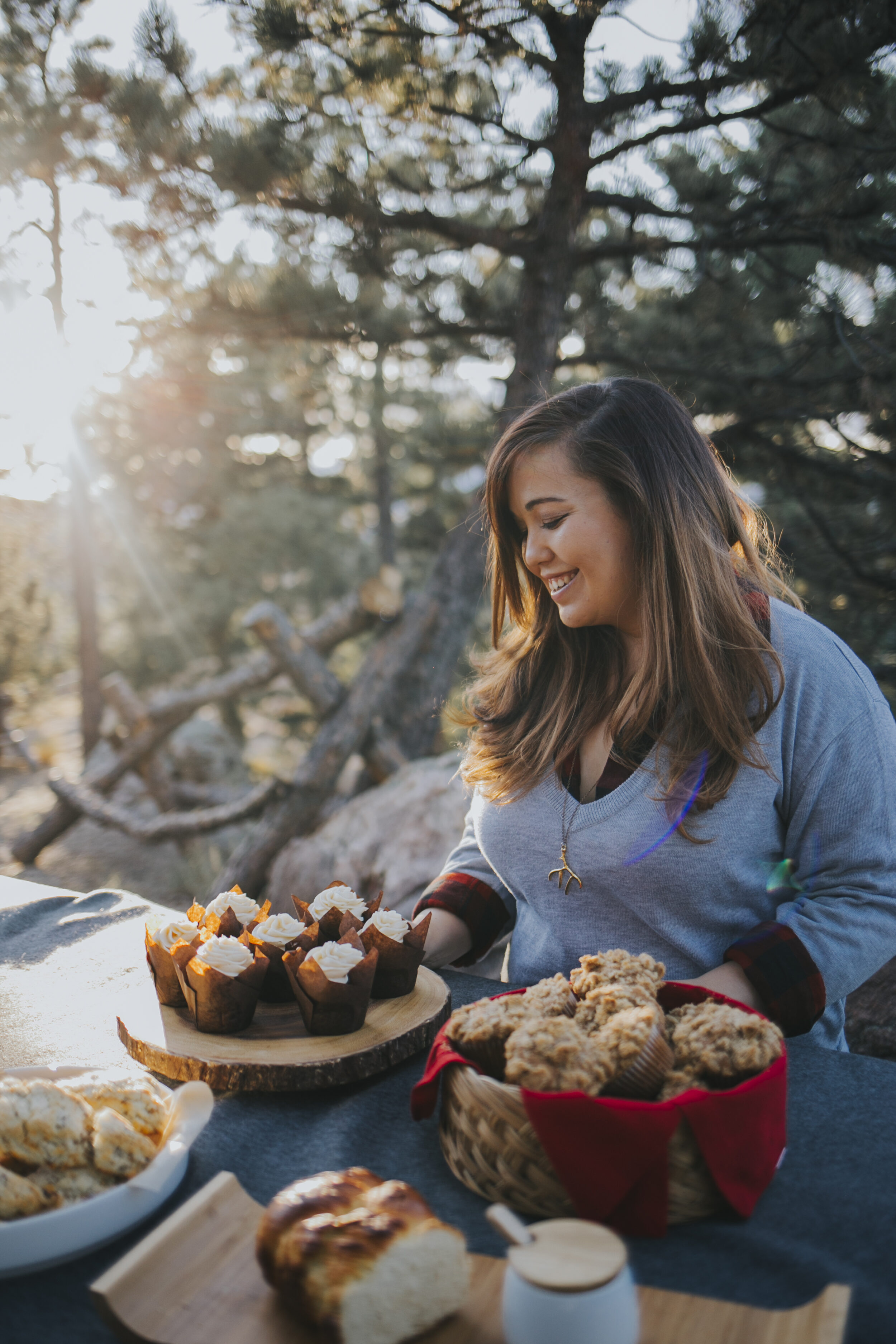 Hello and welcome! My name is Nicole, and Dough-eyed is a food blog for people who want to bake for their family and friends in high-altitude areas. Think of me as a friendly voice there with you in the kitchen, here to give you confidence when you're baking, and to help you with the struggles of baking at high-altitude. Come back every week for new recipes, tips, and advice on high-altitude baking!