Classic Chocolate Chip Walnut Cookies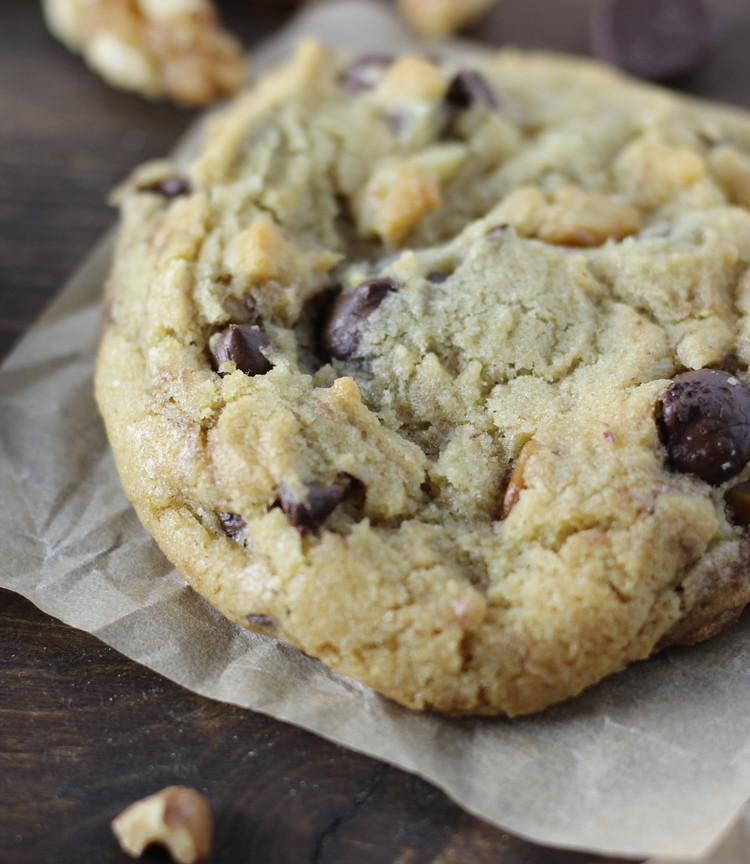 So guys, here's the deal. I've posted the best chocolate chip cookie recipe before, and it truly is awesome. Today, I'm sharing a re-vamp of the recipe with toasted walnuts added and some pretty new pictures. Sometimes an old recipe just needs a face-lift.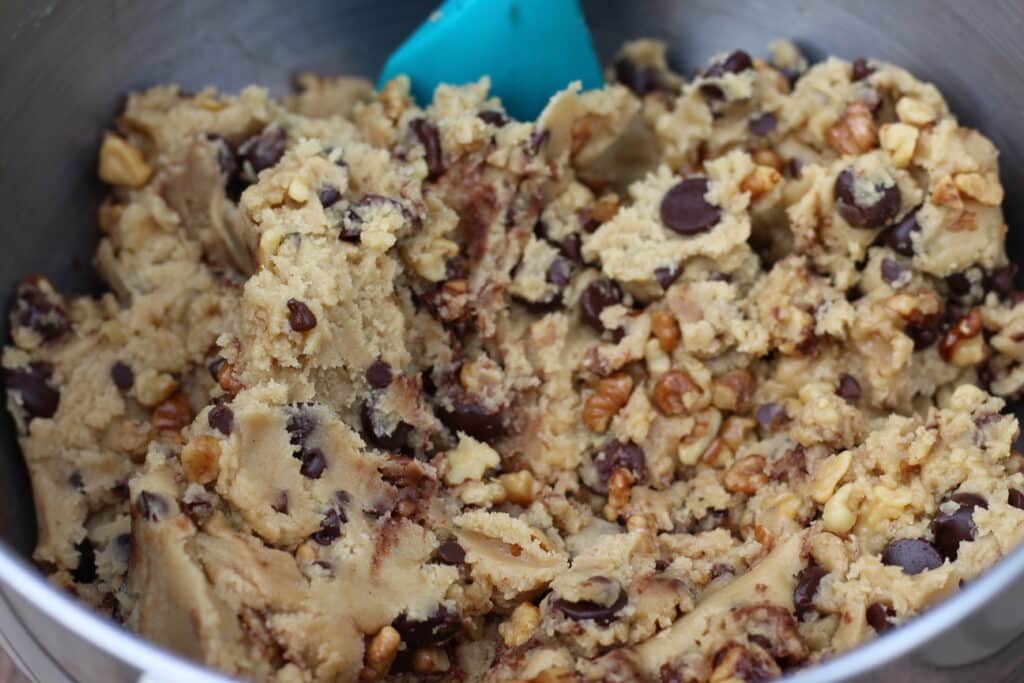 Fall and winter are in the air, and I'm so excited to get ready for cookie season! Fall and winter are really my preferred half of the year, and every morning that I wake up in a cooler house, I'm just a little bit happier. Whether you're a Halloween fanatic, or you just like the pretty leaves, there's really just something about this time of year.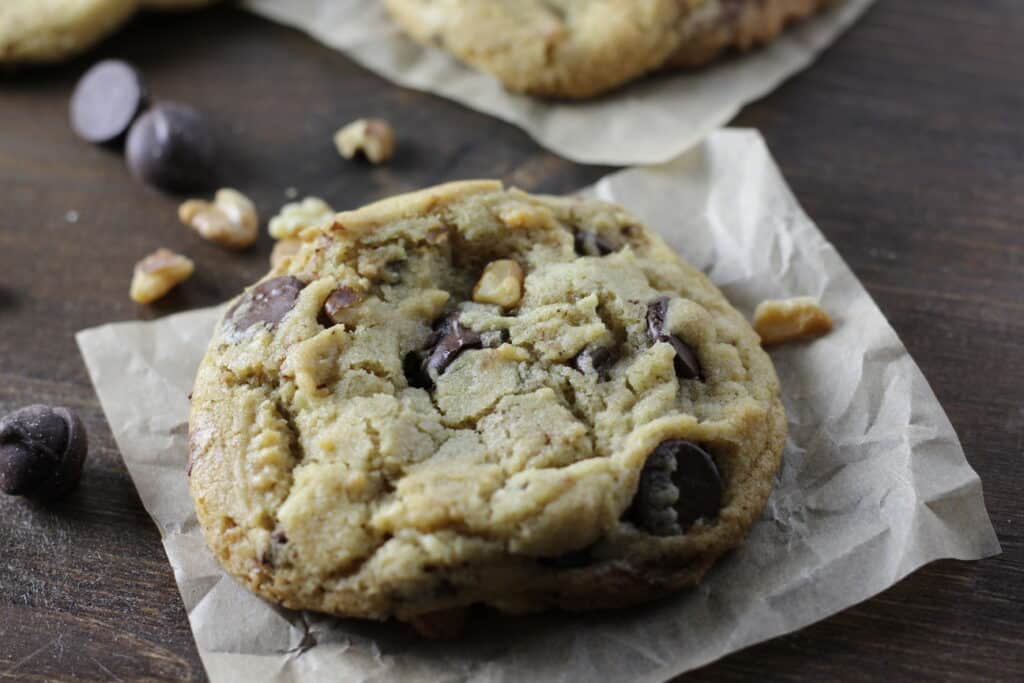 Cookies, along with fall, just make me feel warm and cozy inside. I think we can all agree that fresh baked chocolate chip cookies have a hold on our hearts, and this recipe has a pinch of cinnamon for added warmth and overall coziness.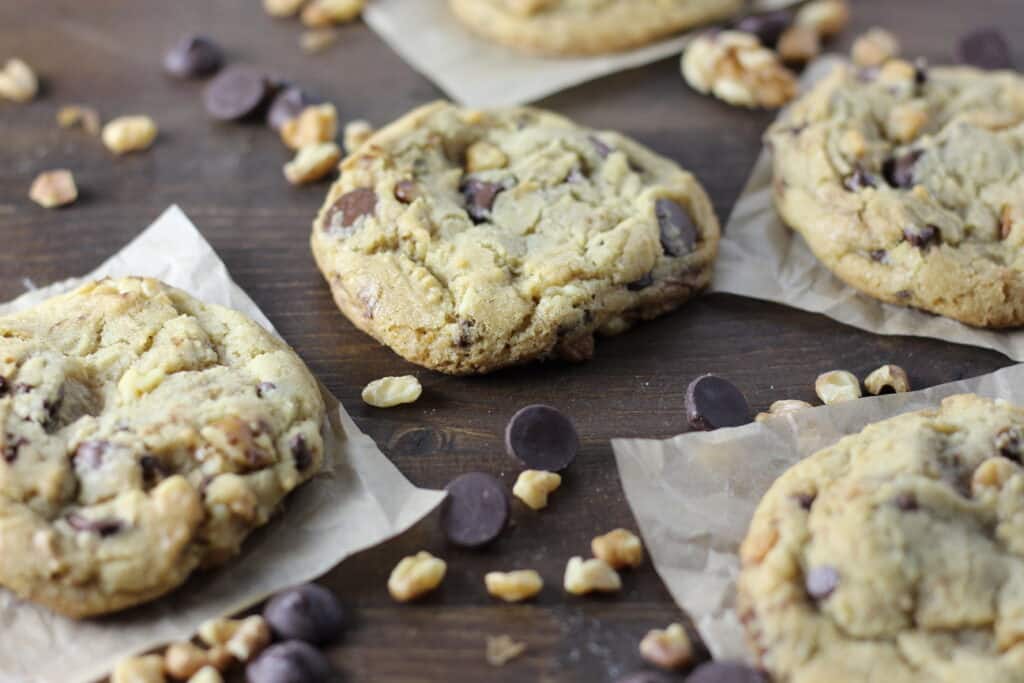 I'm excited to be sharing photos for this recipe from my new camera! I've been wanting to invest in a sweeter setup for a while now, and I finally made the jump. Doesn't make things look so pretty?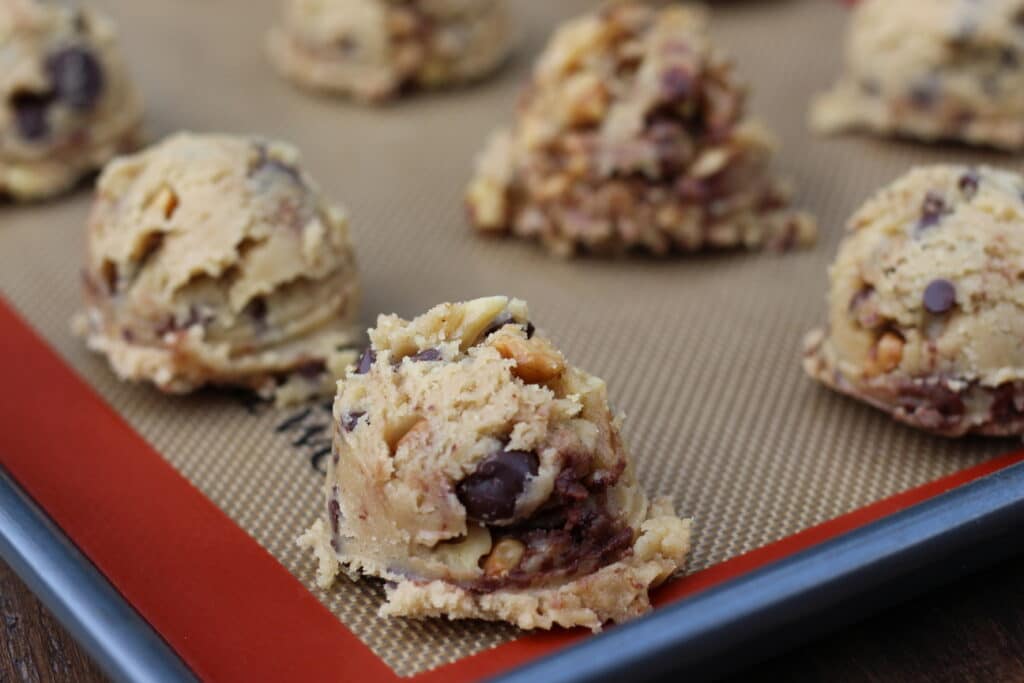 I actually typically don't like nuts in cookies, or like, anything. But every once in a while, a good chocolate chip walnut cookie just sounds right. This recipe has the addition of cornstarch, which helps keep the cookies chewy and awesome. I actually saw the idea of adding cornstarch on another blog years ago, but I can't remember where! These cookies are a classic, and they are the best of if you ask me.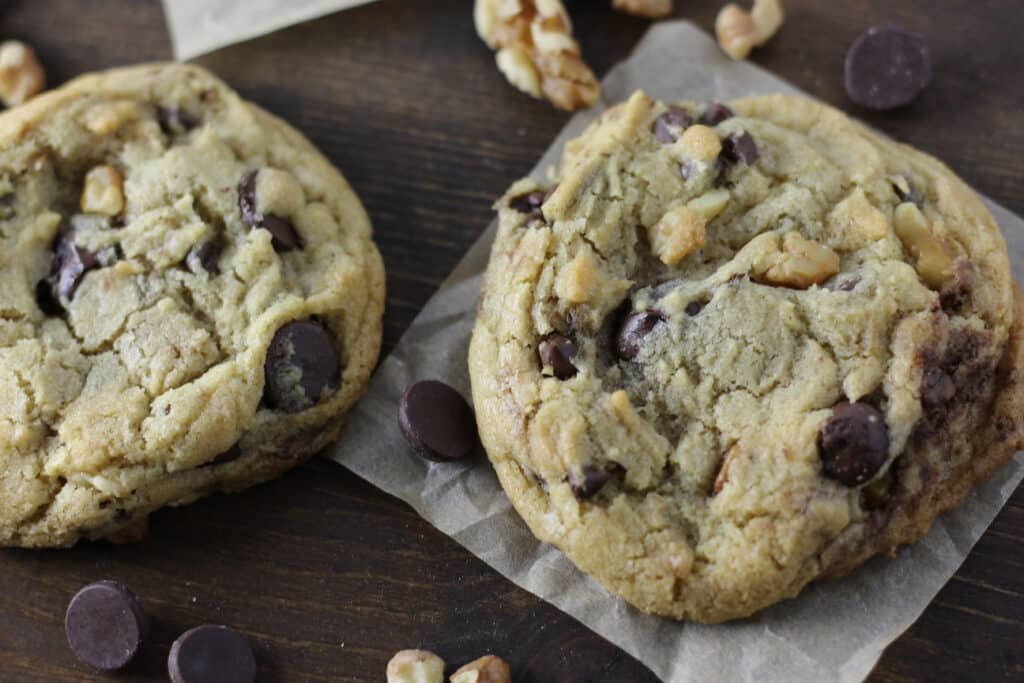 I hope you guys love this recipe as much as I do, enjoy!
Classic Chocolate Chip Walnut Cookies
Ingredients
4

cups

flour

1/4

cup

cornstarch

2

tsp.

baking soda

1/2

tsp

salt

1/2

tsp

cinnamon

1 1/2

cups

softened butter

1 1/2

cups

packed brown sugar

1/2

cup

sugar

2

eggs

1

tbs.

vanilla

1

cup

chocolate chips

1/2

cup

mini chocolate chips

1

cup

chopped

toasted walnuts
Instructions
Preheat the oven to 350 degrees, and line two baking sheets with parchment or non-stick sheet.

In a medium bowl, stir the flour, cornstarch, baking soda, salt, and cinnamon. Set aside.

In a large bowl, beat together the butter and both sugars until fluffy.

Beat in the eggs and vanilla until smooth.

Slowly add in the flour mixture until well combined. Fold in the chocolate chips and walnuts.

Scoop large 2 tablespoon-fulls onto your baking sheets. Bake for 8-10 minutes, or until edges are slightly golden.
Comments