About me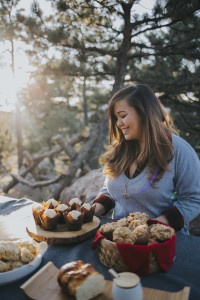 Hello and welcome! My name is Nicole, and Dough-eyed is a food blog for people who want to bake for their family and friends in high-altitude areas. Think of me as a friendly voice there with you in the kitchen, here to give you confidence when you're baking, and to help you with the struggles of baking at high-altitude. Come back every week for new recipes, tips, and advice on high-altitude baking!
I started writing this blog many years ago when I lived in Boston for college, but I've been baking and cooking my whole life. Both of my parents are amazing cooks, and my grandma was a wonderful baker as well. I often update her beautiful hand-written recipes! These days I am back home in Colorado, a place I'll never leave, with my amazing husband and a less-small kitchen. Here's some odds and ends about me!
I work in digital marketing, which often leads to me devoting less effort to my SEO on the blog since I spend my days doing it for other people. I always get asked why I'm not working in a bakery or something, but I actually LOVE my day job.
I didn't mean to be in digital marketing. I went to school for journalism, had a reality check, and ended up here. I've since thrown myself into the field of SEO and website marketing, and have now concluded that I love it more than I ever loved journalism anyways (whoops).
I went to school in Boston, and it made me realize what an amazing place Colorado really is.
My husband is my best friend, and we met more than ten years ago. (I've got an amazing girl best friend too)!
I'm a picky eater. But like, probably worse than you think. I struggle to eat any fruits or veggies in any nutritional way, and the list of things I don't like is long. I'm trying to branch out more in my adult years, but the struggle has been real.
Co-workers are the best taste-testers. I bake more than should be allowed for one household. This means that my co-workers get to reap the benefits, and they have become my taste-testers and wonderful friends to me and to this blog in the last year of my life!
I don't like red wine. I want to, but it just… tastes so bad.
I read, like, a lot. That includes listening to podcasts and audio books while I work, which are constant, and reading my favs over and over, like The Dark Tower series, and pretty much anything else by Stephen King.
I have an unhealthy obsession with my dog. But seriously, who wouldn't with a face like this?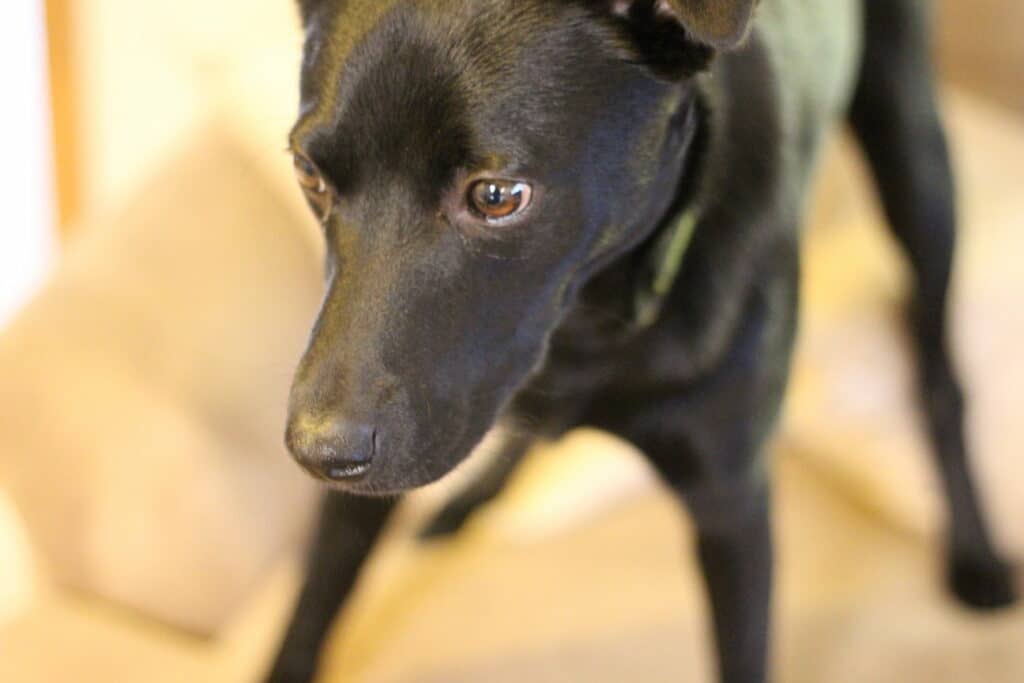 You'll find a plethora of recipes on this blog, mostly desserts, but also some savory bites to enjoy. Baking doesn't have to be overwhelming or difficult, and I hope if you're not much of a baker, you take a chance on these recipes because I think you'll really love the results! Some of my very favorites are here:
I so look forward to sharing my baking endeavors with you all, and I hope you come back to visit again soon!
I love working with brands that are related to baking, particularly products that are great to use in baking! If you're a brand interested in working with me, email me at info@dougheyed.com for a media kit- rates are available upon request.
Comments