Listen, I love classic chocolate chip cookies as much as anyone, but sometimes you just need more than a single dose of the good stuff. I'm talking about chocolate, class it up you guys! Today we're talking about the most chocolatey cookies, like, ever.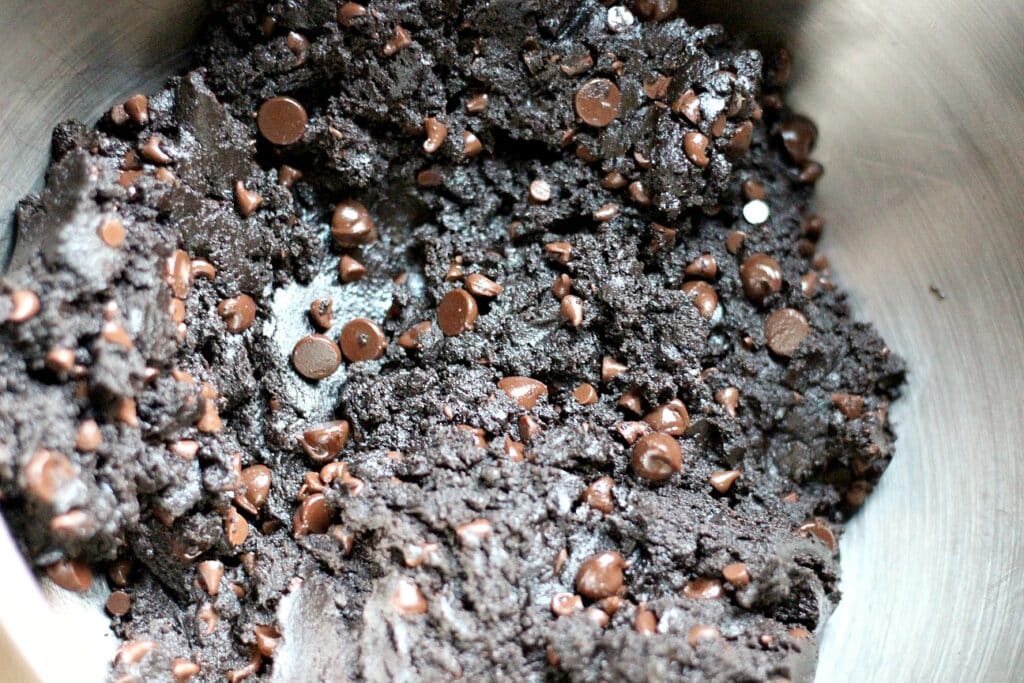 I actually made these last month when things were a bit crazy at work, and since these go so well with coffee, I'm officially calling them a breakfast item.
So, this may sound a bit inexperienced, but I have never used dutch processed (or dark) cocoa powder before now! It's amazing. I always have an issue with my baked goods not tasting quite as chocolatey as I'd like, and this is changing my life. I'm using Hershey's Special Dark Cocoa Powder. If you're looking for a deep chocolate flavor, this is the way to go.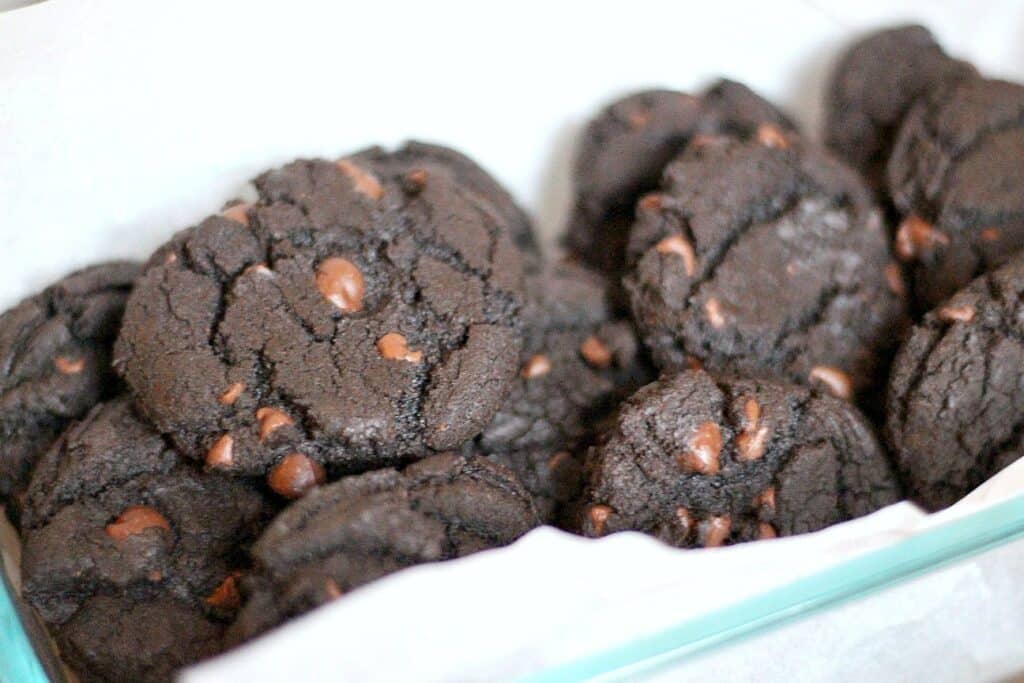 These cookies are chocolate layered on chocolate, and any chocolate lover will go crazy for them, I promise. The three chocolate sources are regular chocolate chips, mini chocolate chips, and the cocoa powder.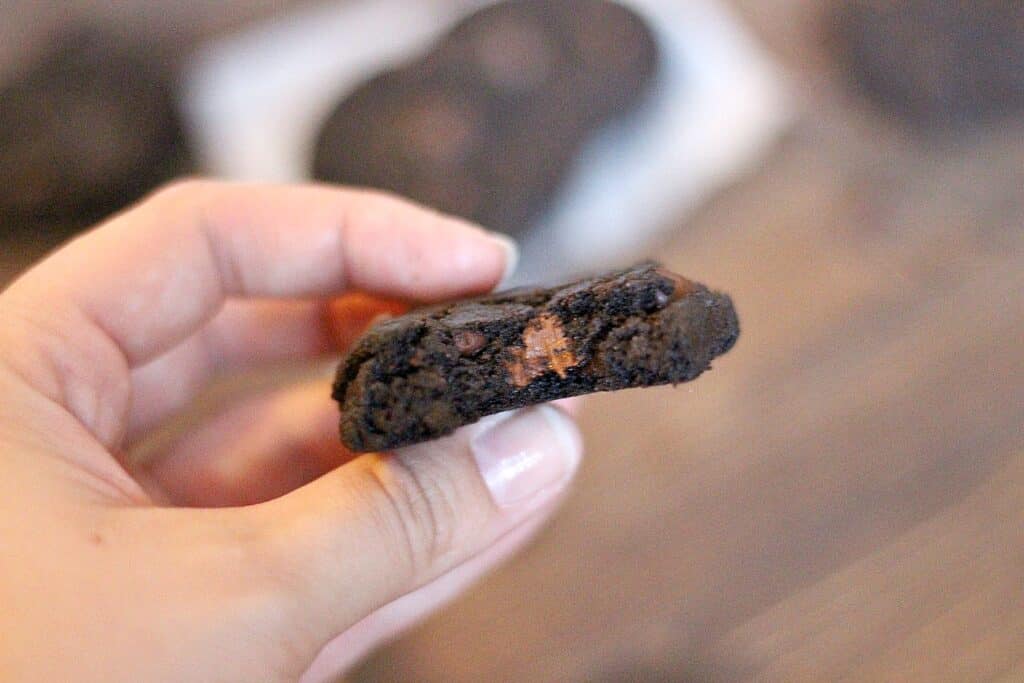 There's a few ingredients that will help intensify the chocolate flavor in any recipe. The first is salt, which of course brings out any flavors in baking, not just chocolate. Then we've got vanilla extract, which may seem almost counter-intuitive since many people think of vanilla as an opposite flavor. In baking though, the two are actually very complimentary! Cinnamon is another great option- just a pinch will give your chocolate a kick. Lastly, we've got coffee or espresso products. Again, just a small pinch can make a big difference, and the end result won't actually taste like coffee.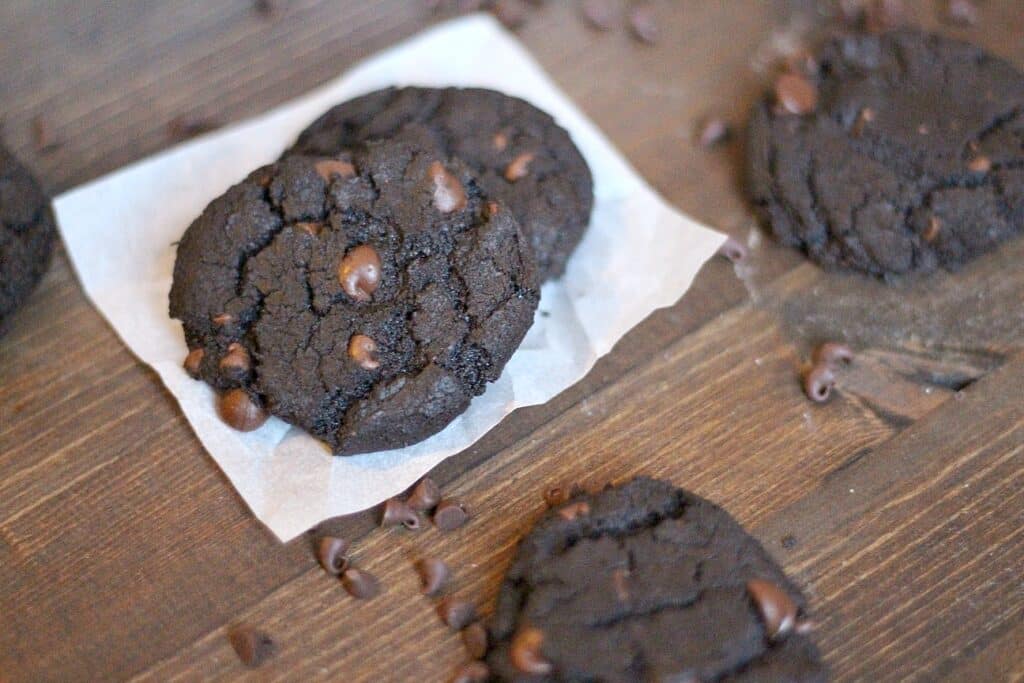 This recipe uses all of these methods to bring out that chocolate flavor. Seriously, when I say triple chocolate, I really mean they taste chocolatey!
Enjoy!
Ingredients
2 cups flour
3/4 cup dark cocoa powder
1/2 tsp. baking soda
1/4 tsp. baking powder
1/2 tsp. salt
Pinch of cinnamon
1 stick + 6 tbs. melted butter
1 cup brown sugar
3/4 cup white sugar
1 tsp. vanilla extract
1 egg + 1 egg yolk
1 tbs. brewed coffee
1 cup chocolate chips
1/2 cup mini chocolate chips
Instructions
Preheat the oven to 350 degrees, and line two baking sheets with parchment.
In a medium bowl, whisk together the flour, cocoa powder, baking soda, baking powder, salt, and cinnamon. Set aside.
In a large bowl, beat together the the butter, brown sugar, and white sugar.
Mix in the vanilla, egg and yolk, and the coffee.
Slowly mix in the flour mixture until its completely combined.
Stir in the chocolate chips and the mini chocolate chips.
Scoop into 2 tbs. balls, and press down slightly on your baking sheet.
Bake at 350 degrees for about 7-10 minutes, or until the cookies are set.
Cool and enjoy!
https://www.dougheyed.com/triple-chocolate-cookies/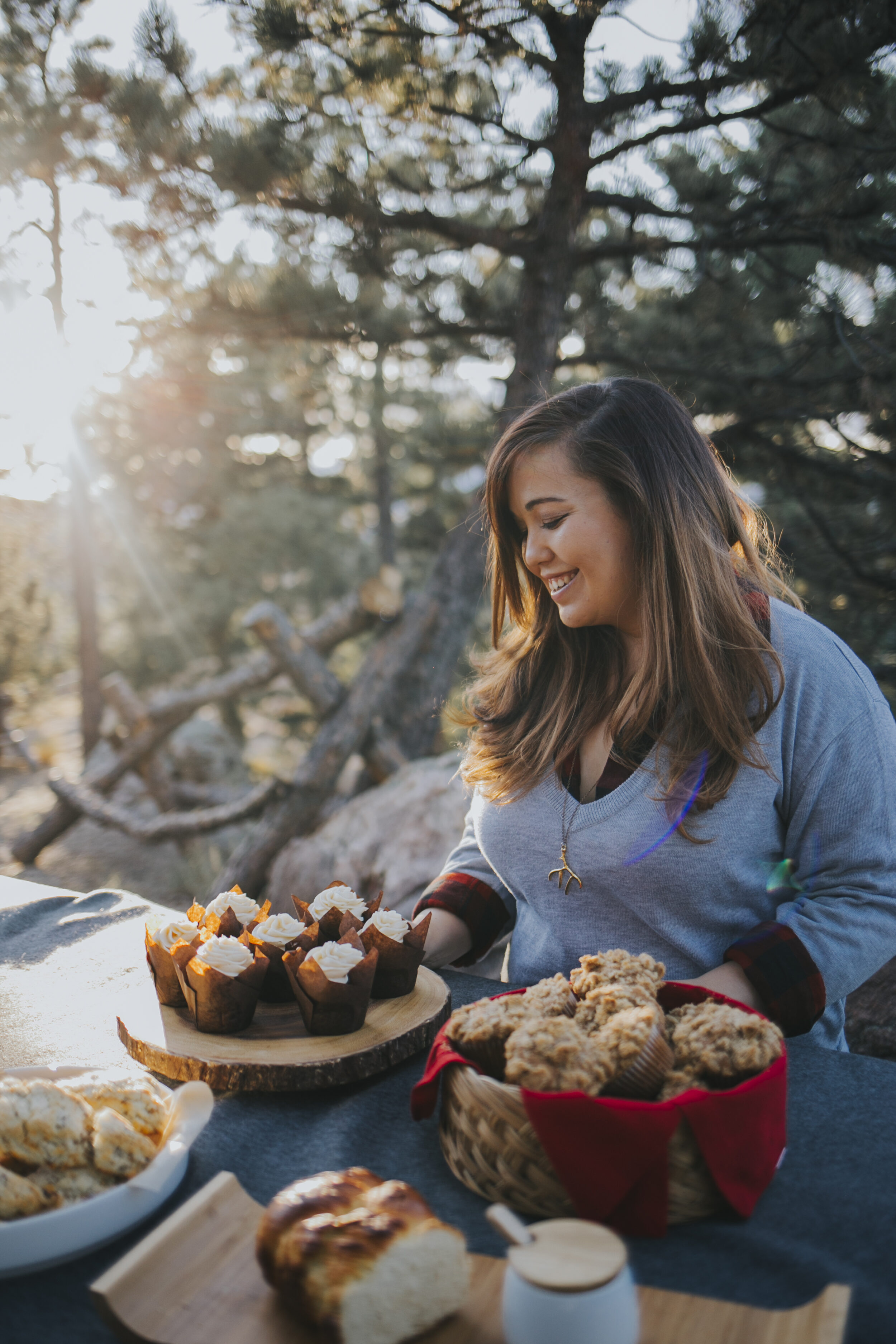 Hello and welcome! My name is Nicole, and Dough-eyed is a food blog for people who want to bake for their family and friends in high-altitude areas. Think of me as a friendly voice there with you in the kitchen, here to give you confidence when you're baking, and to help you with the struggles of baking at high-altitude. Come back every week for new recipes, tips, and advice on high-altitude baking!