Hey everyone! It's mid-week, and it's pie time. I don't make pies that often, and there's a reason- it's just a lot of work. Truth be told, I really am not a huge fan of recipes that involve rolling something out, and that includes pie crust. It is what it is guys.
But today, I gotta say, this pie is too good to not share. And I'm using a couple of shortcuts along the way to make that pie life a little bit more manageable. The first is, you guessed it, store-bought pie crust. I have a wonderful pie crust recipe that I love, but listen. I'm just not always ready to do the whole shebang. You guys get it, right? Right. So today we're using that refrigerated, rolled up crust, and it's legit really, REALLY good.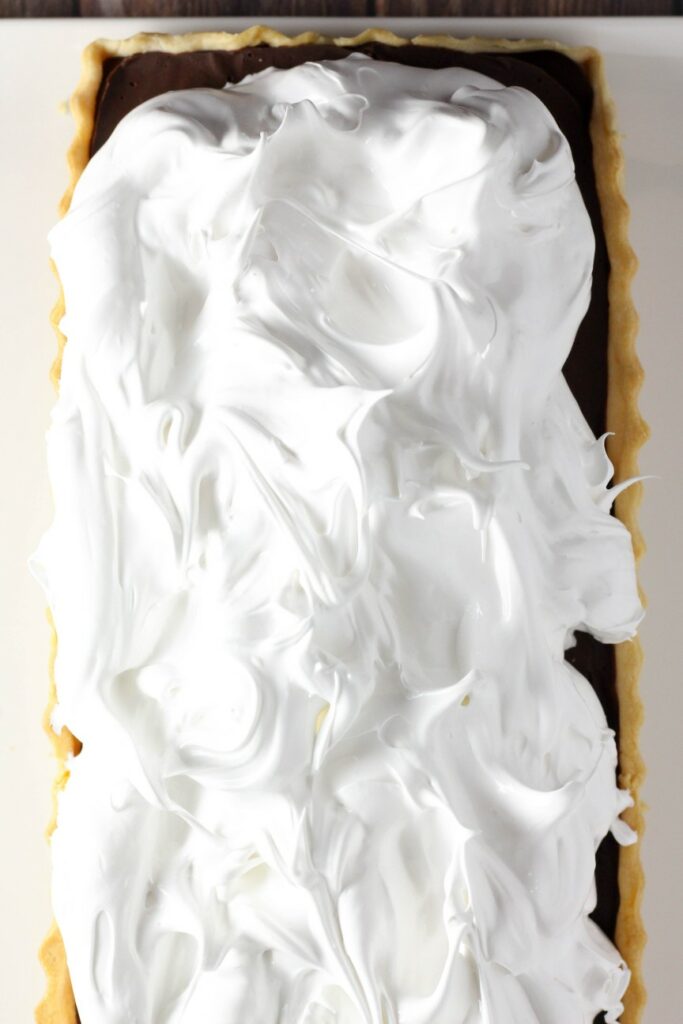 The other major shortcut I'm using here is canned dulce de leche. I've made it myself a few times, and it's really good, but the canned stuff is really good too you guys. And more importantly, making it from scratch takes a LONG time. Even recipes that just use straight sweetened condensed milk usually require that you cook it for 3+ hours. It's too much! We just want pie! One thing I do recommend is adding a healthy pinch of salt to the dulce de leche before spreading it into your pie crust- it goes a long way.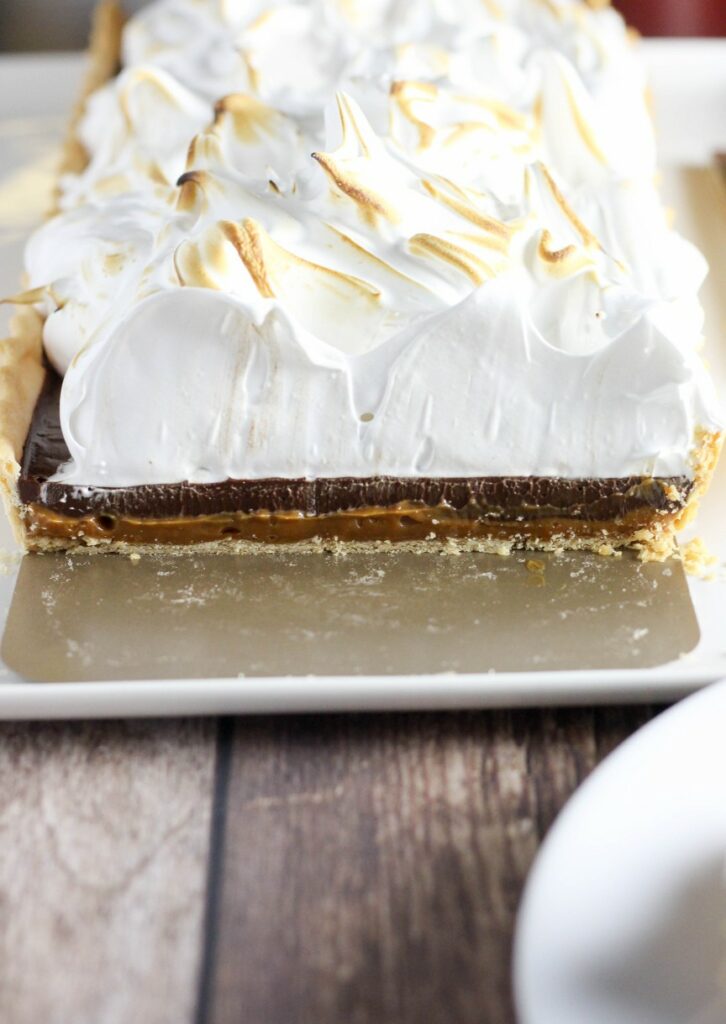 So, here's how things come together on this one. First up, roll the crust into an oblong shape that fits into our rectangle tart pan. You can definitely use a round tart pan as well here, totally doable. Then, we're blind baking the crust until it's completely cooked. You will absolutely want to line the crust with foil, and then fill it with the pie weights of your choosing- either pie weights, beans, rice, or even sugar (it becomes lightly toasty, and it's really nice to use later).
Up next is a healthy layer of our dulce. Spread it evenly in the bottom of your crust.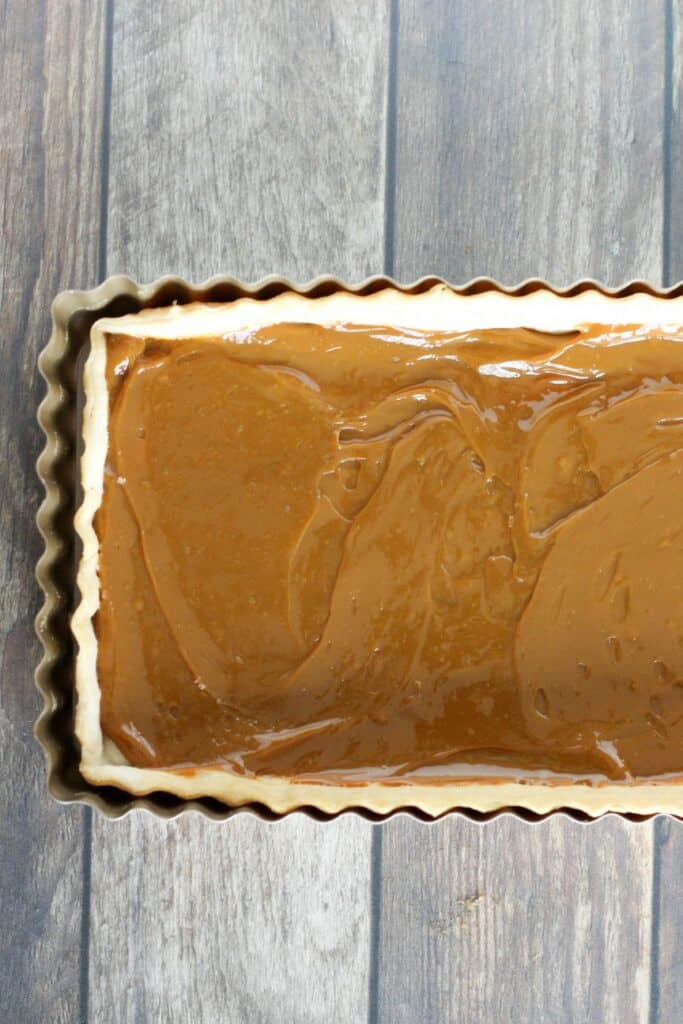 The dulce is thick enough that we can actually pour the chocolate layer right on top without any chilling. Onto that chocolate layer- it's a simple ganache. You'll use bittersweet chocolate, heavy cream, vanilla extract, and salt, and heat it until super smooth and silky. Pour it over the crust, and chill for about an hour.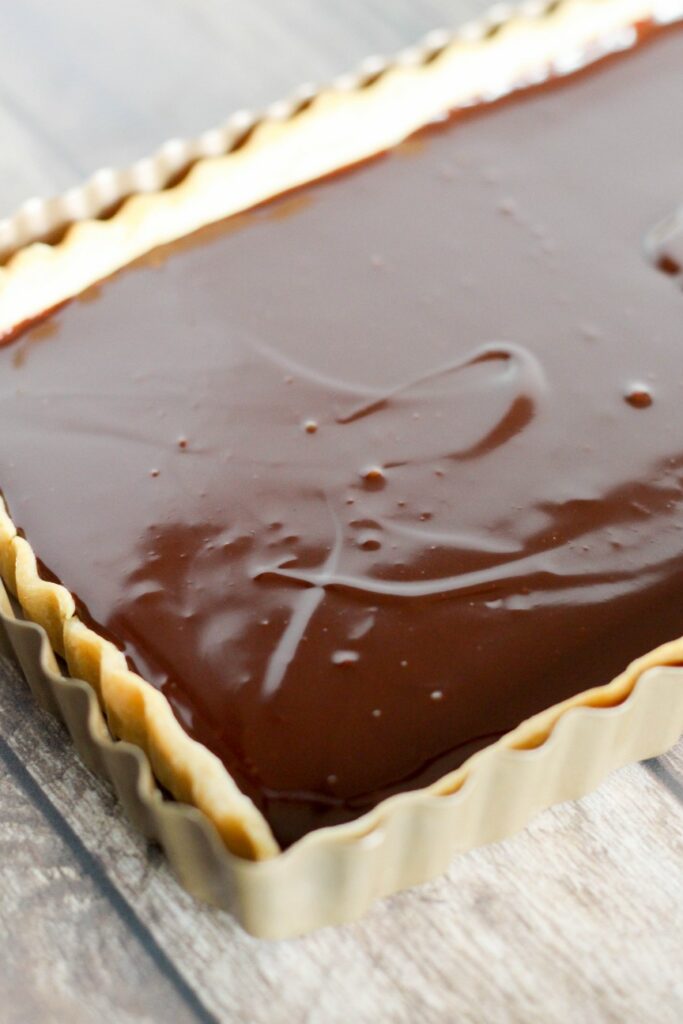 In the meantime, we're topping this bad boy with a Swiss meringue. You cook the egg whites and cream of tartar, and sugar over a double broiler, and then you whip it up slowly while it cools, until it's some beautiful silky cloud of sugar. Add a bit of vanilla, and a pinch of salt, and heap it high on the pie.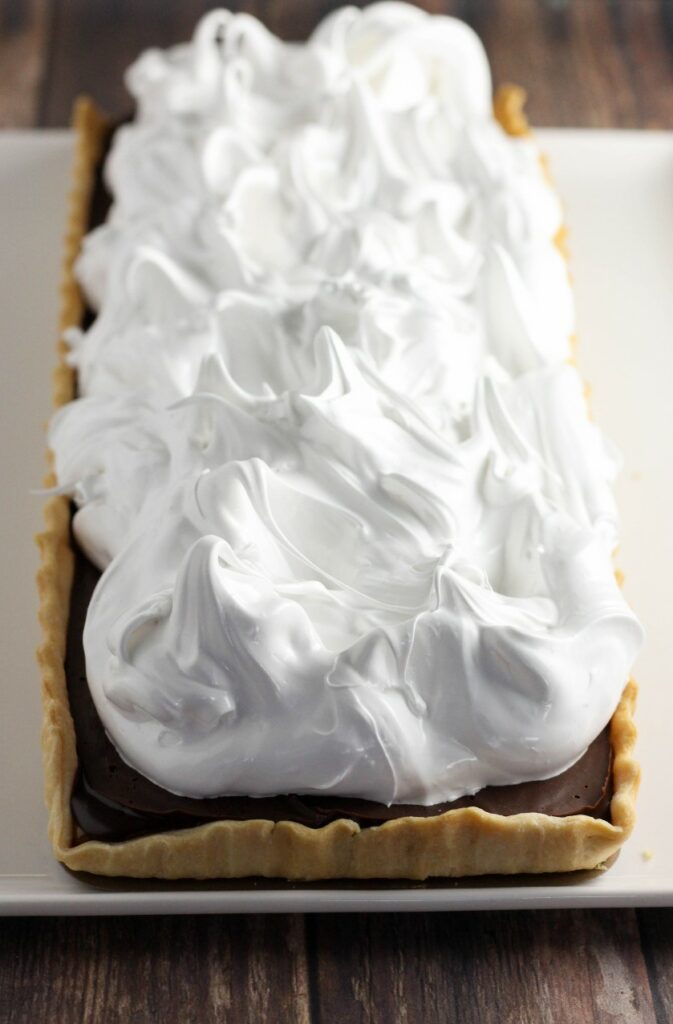 And then ya know, torch it baby! By the way, if you don't have a torch, you can put under a broiler set oven, but keep a VERY close eye on it!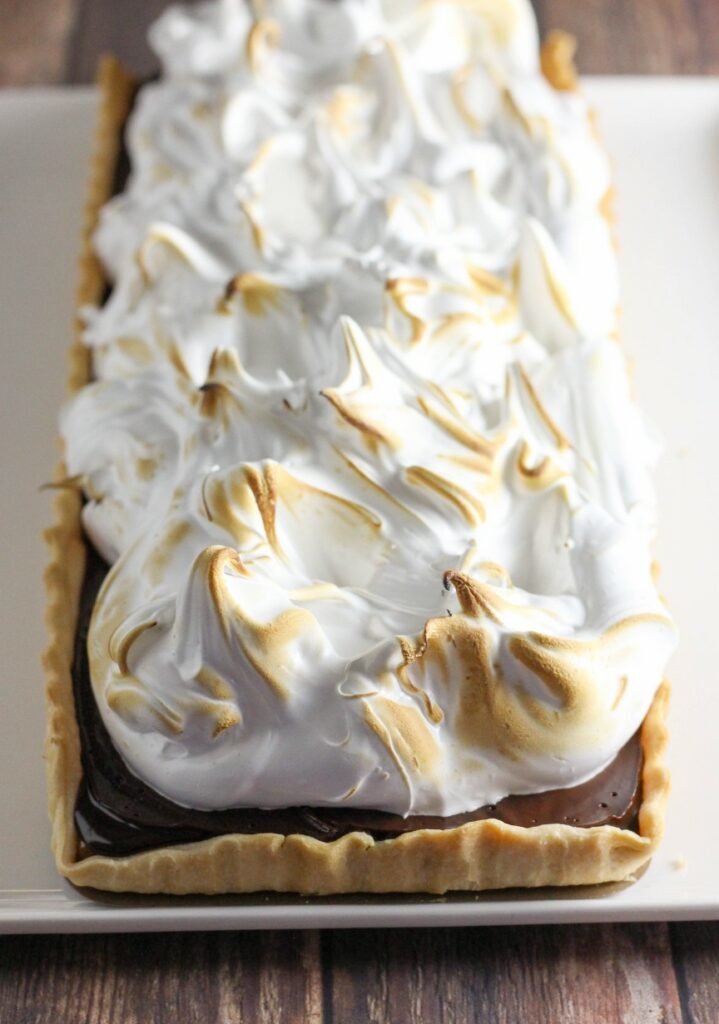 This is a very sweet pie you guys, it's indulgent, and it's totally worth it. Enjoy!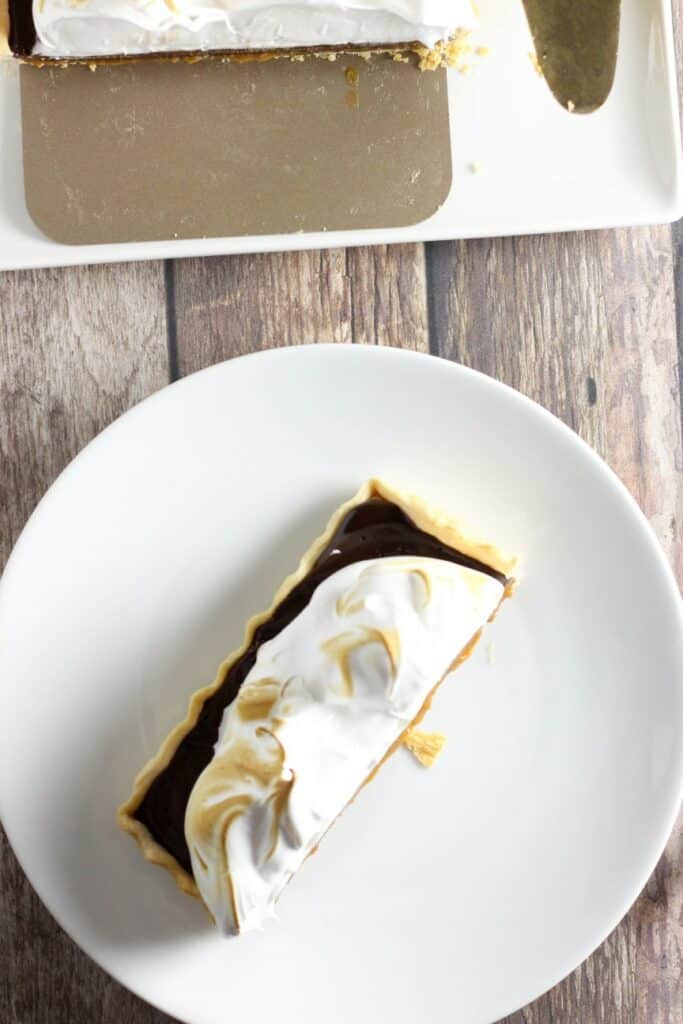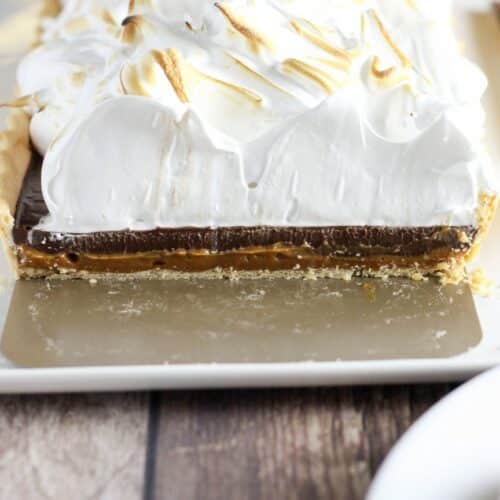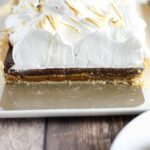 Dulce de Leche Chocolate Meringue Pie
Ingredients
For the dulce layer:
1

pie crust, fully baked and cooled, in a shallow tart pan

1

can

dulce de leche

1/2

tsp.

salt
For the chocolate layer:
1

cup

heavy cream

12

ounces

bittersweet chocolate, roughly chopped

1

tsp.

vanilla extract

1/2

tsp.

salt
For the meringue layer:
6

egg whites

1/2

tsp.

cream of tartar

1 1/2

cups

sugar

1

tsp.

vanilla extract

3/4

tsp.

salt
Instructions
For the dulce layer:
In a small bowl, stir together the dulce de leche and salt until combined. Spread a generous, even layer into the bottom of your cooled crust. Set aside.
For the chocolate layer:
In a microwave safe, medium bowl, heat the heavy cream until boiling in the microwave. Pour in the bittersweet chocolate, vanilla extract, and salt. Let it sit for a couple of minutes to allow the chocolate to start melting, and then whisk until completely smooth. Pour over the dulce layer in the tart crust. Cover with plastic wrap, laying the plastic directly onto the chocolate layer, and chill for at least an hour.
For the meringue layer:
In a large heat-safe bowl over a double-boiler, whisk the egg whites, cream of tartar, and sugar for about 5-8 minutes, or until the sugar is dissolved. Transfer to a stand mixer, and whisk on medium speed for 10-15 minutes, or until the mixture is cool, and has stiff peaks. Beat in the vanilla and salt.

Pile the meringue on top of the chilled pie, and use a fork to fluff the meringue and create peaks. Use a torch to toast the top of the meringue, or place the pie under a broiler in the oven for 2-3 minutes until it has become toasted. Enjoy!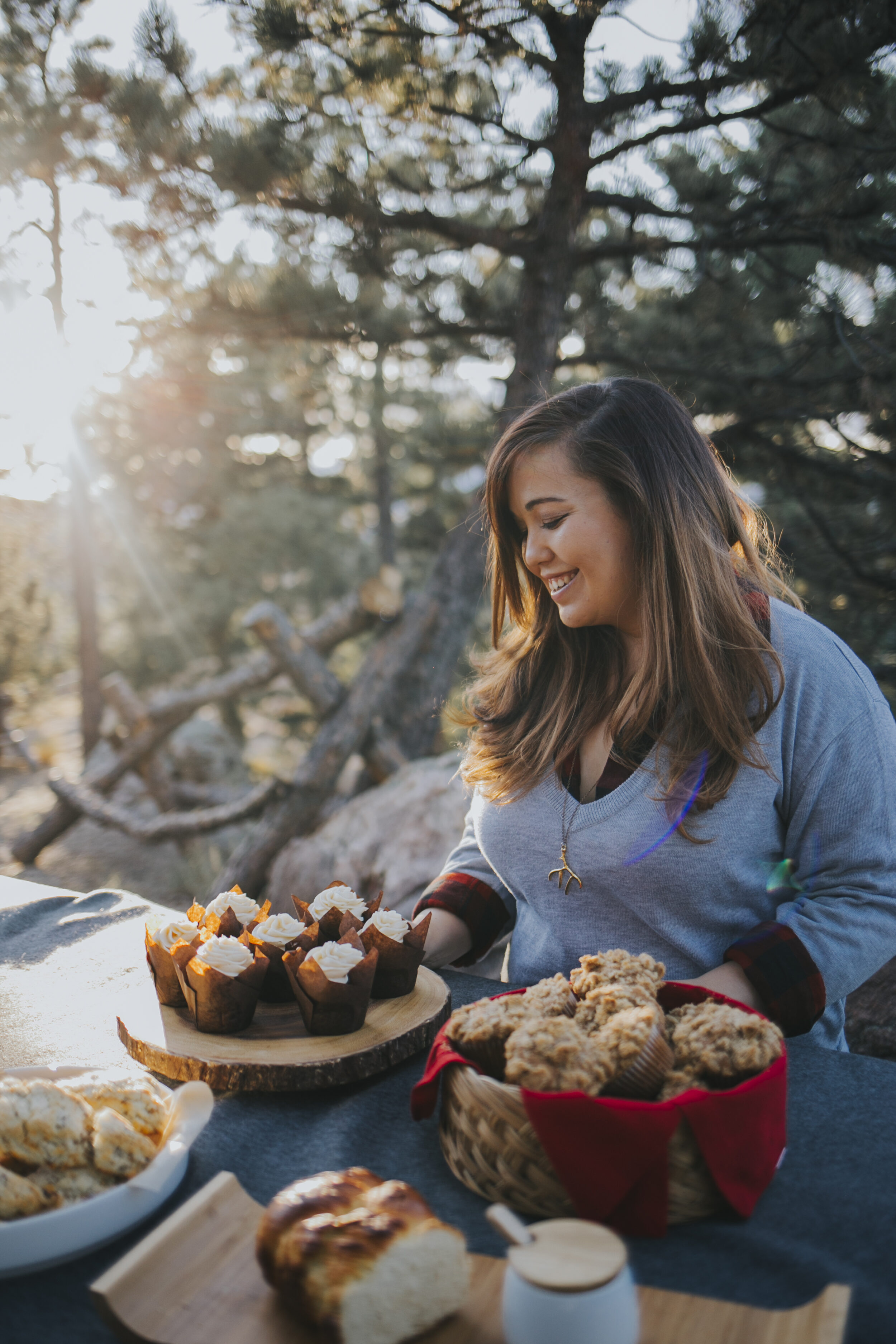 Hello and welcome! My name is Nicole, and Dough-eyed is a food blog for people who want to bake for their family and friends in high-altitude areas. Think of me as a friendly voice there with you in the kitchen, here to give you confidence when you're baking, and to help you with the struggles of baking at high-altitude. Come back every week for new recipes, tips, and advice on high-altitude baking!