Toasted Marshmallow Pound Cake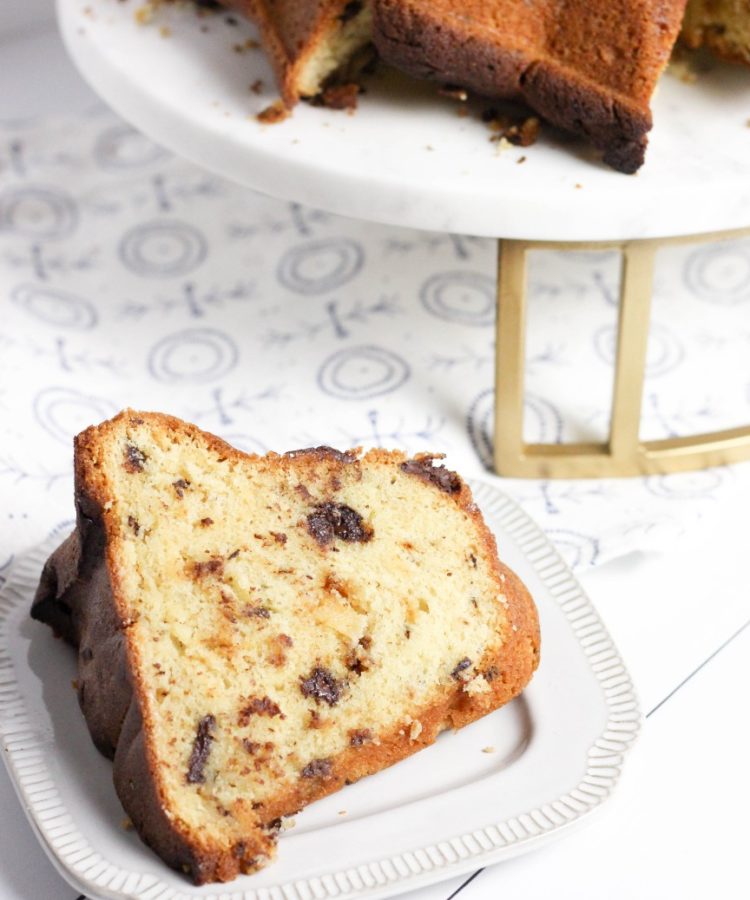 Hey guys!
We're just over here creepin' up on summer, and it's about time to make everything taste like s'mores, amirite?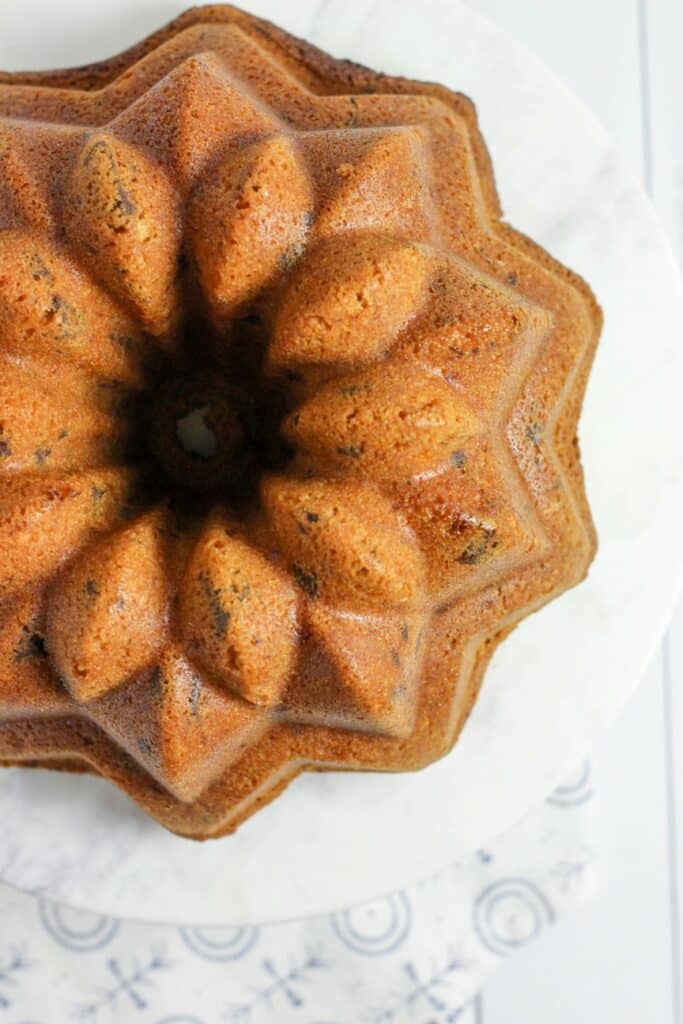 You guys know I'm into cake, and I'm into pound cake specifically like a lot. Here we are again. I've got an amazing recipe for toasted marshmallow cookie bars in my book Sugar High, but I wanted to know what else we could throw 'em into.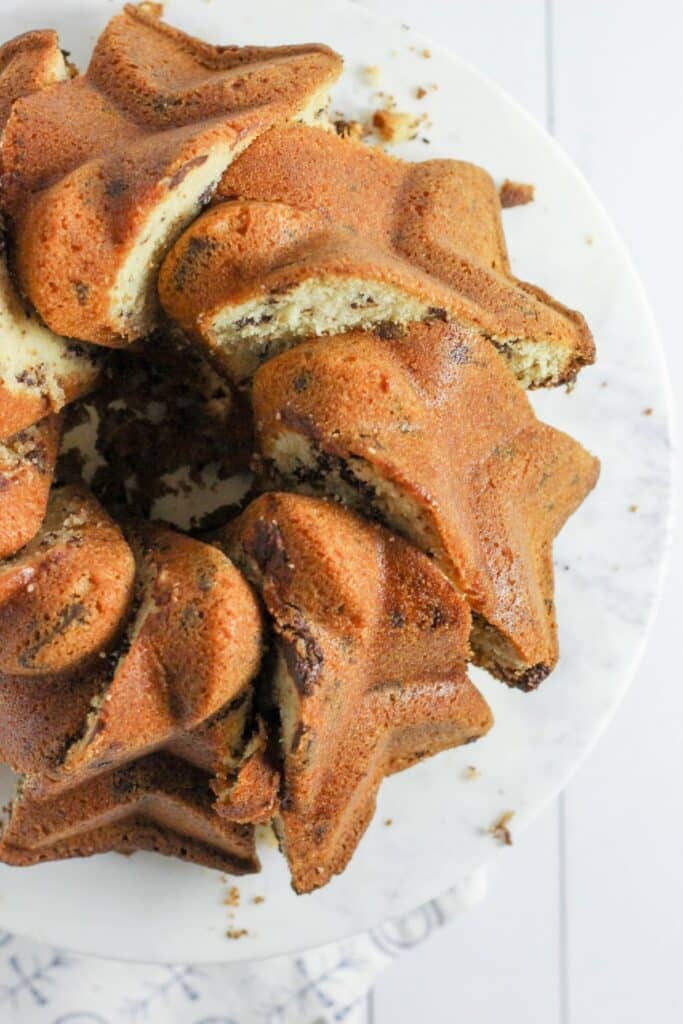 There's a lot of s'mores flavored things out there, but I think very few of them are done well. If it's not toasted marshmallows, it's not right. So when you want to toast some indoors for a recipe like this, there's a couple of options. If you have a torch, go at them. If you have a stove of any kind, you can put them on sticks and toast them over your burner (even electric stoves!) And if you want, you can lay them out on a pan and put them under the broiler in your oven, watching carefully. No matter what you do, get them good and browned, that flavor is important!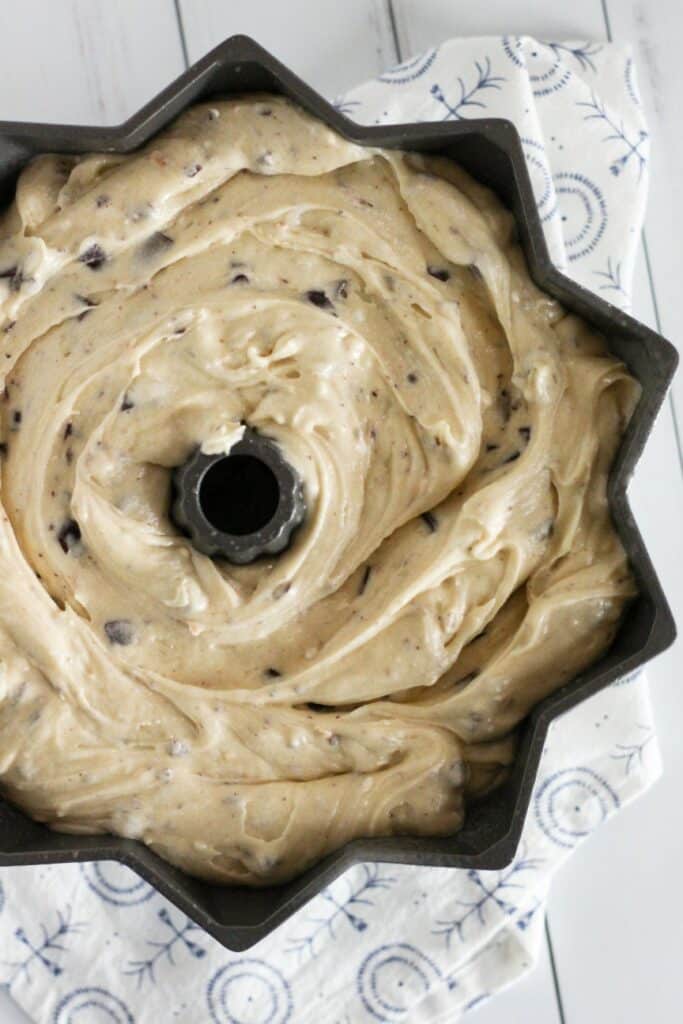 And all that said, since we're going with vanilla cake here, the toasted marshmallows are definitely a subtle flavor in this one. Trust me though, everything comes together.
We're using chocolate chunks here, which I love using in cake because when you chop, you get a bunch of different sized pieces and crumbs, and they scatter all through the cake, it's good. That was a run-on, this is how I talk, okay? Also, IMPORTANT NOTE- don't skip the step where you toss the chocolate chunks into a little bit of the flour mixture- it really matters for making sure the chocolate doesn't all sink to the bottom. Life lessons you guys.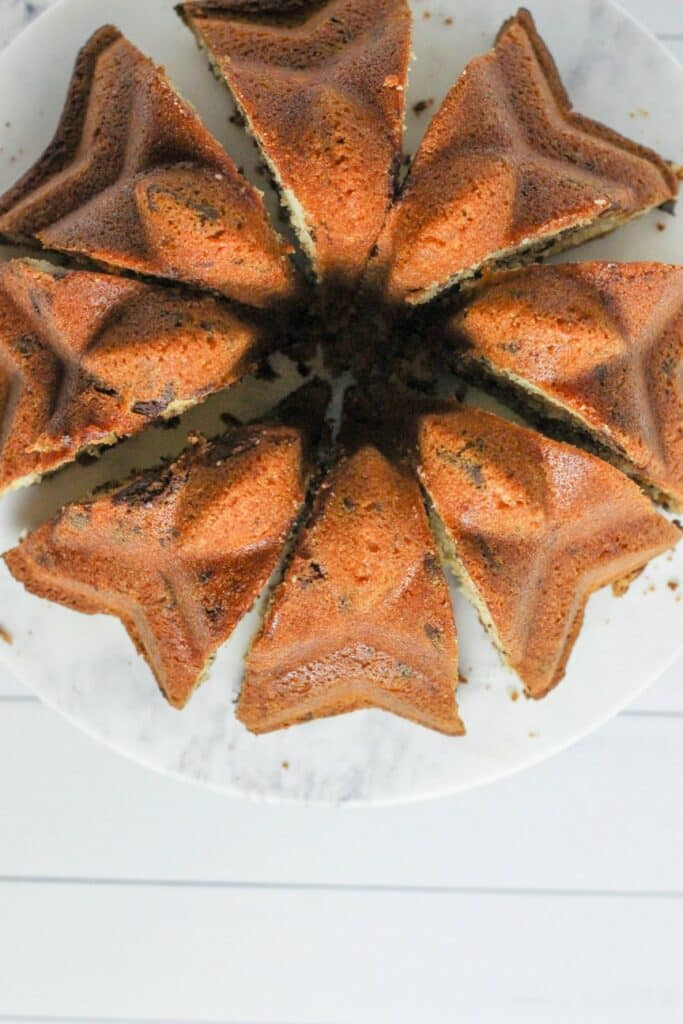 So. Instead of doing a typical chocolate cake here, we're going vanilla with chocolate chunks and toasted marshmallow. Things get messy with marshmallow, and the easiest way to work it in evenly is to do it in the first step with the butter and sugar. You still might have some bits stuck to the side of the bowl, that's totally fine, we're managing.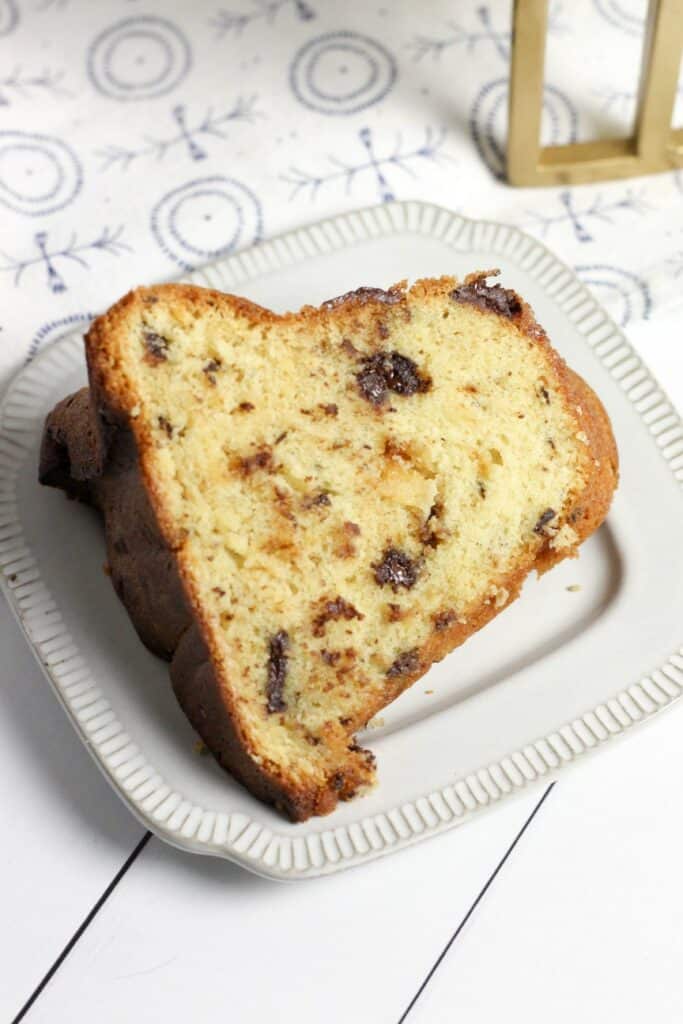 This pound cake is a simple one, and it doesn't rise too much in the oven, but you still need to make sure you're using a 10-12 cup pan. As always, Bundt pans are tricky, and you need to be sure to grease it generously! Alternatively, you can also make this into two 9 inch loaf pans, works beautifully.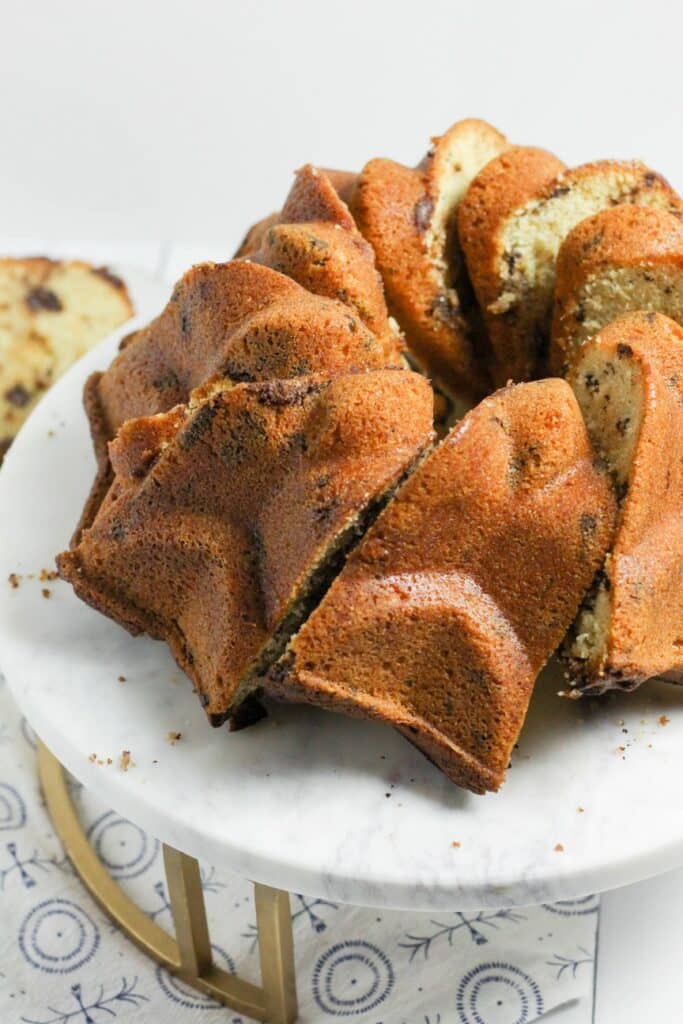 And so what we end up with is a beautiful pound cake, dense and close-crumbed, with chocolate pieces running throughout, and a little toasty, marshmallowy flavor in the background. Life is good, we're eating cake, and have a good rest of the week you guys!
Toasted Marshmallow Pound Cake
Ingredients
4 1/2

cups

flour

1/2

tsp.

baking powder

2

tsp.

salt

1 1/2

cups

softened butter

2

cups

marshmallows (about 35 regular size)

toasted

3

cups

sugar

6

eggs

1

tsp.

vanilla extract

1

cup

whole milk

1 1/2

cups

chopped chocolate chunks
Instructions
To toast the marshmallows- You can either use a kitchen torch to toast until golden, toast on a skewer over a turned-on burner of your stove, or place the marshmallows on a lined sheet pan and put under the broiler of your oven for 2-3 minutes, or until toasted and puffed. Set the marshmallows aside to cool completely before starting the recipe.

Preheat your oven to 350 degrees and generously grease a 10-12 cup bundt pan. Set aside.

In a medium bowl, whisk together the flour, baking powder, and salt. Set aside.

In a large bowl, beat together the softened butter, toasted marshmallows, and sugar until combined and fluffy. Beat in the vanilla extract. Add in the eggs, one at a time, mixing between each addition until combined.

Reserve about 1 tablespoon of the flour mixture. Add in the flour mixture and the whole milk in alternating additions, starting and ending with the flour mixture, and beat until the batter is smooth. Toss the reserved flour mixture with the chocolate chunks to coat, and fold the entire mixture (including any excess flour) into the batter until well distributed.

Pour the batter into your prepared pan, and spread evenly. Bake for 60-70 minutes, or until a cake tester comes out clean. If the cake begins to get fairly dark, gently cover in foil to stop browning.

Cool the cake for 30 minutes in the pan, and then turn out onto a cake stand or cooling rack to finish cooling. Slice and enjoy!
Comments