No Bake Chocolate Silk Pie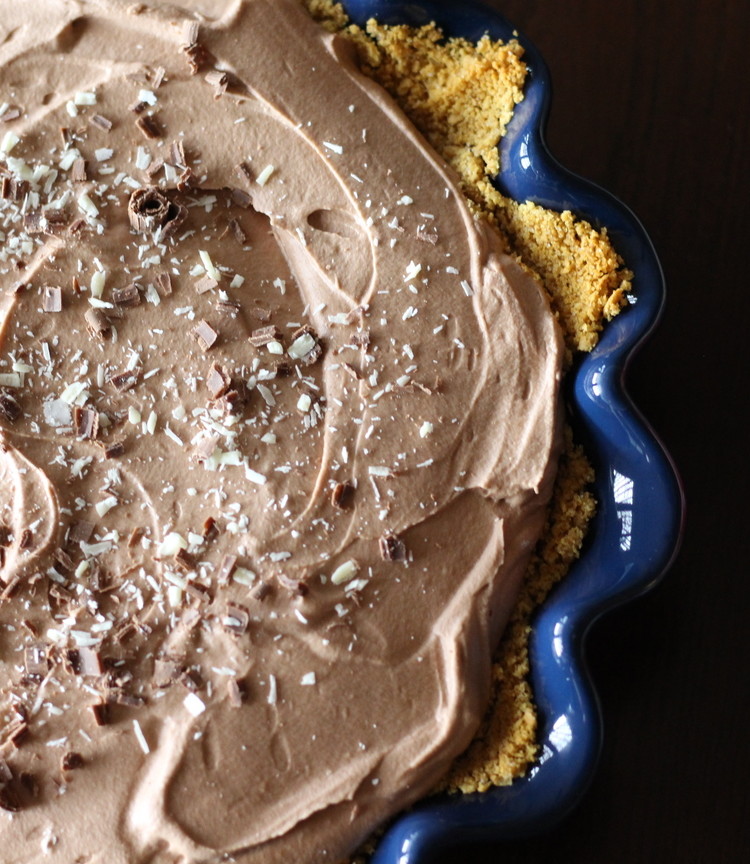 Sometimes you just need something easy.
This weekend I made fish tacos for some friends, with a bunch of homemade sauces and toppings, and I was cooking for several hours during the day. So when it came to dessert, I wanted something simple.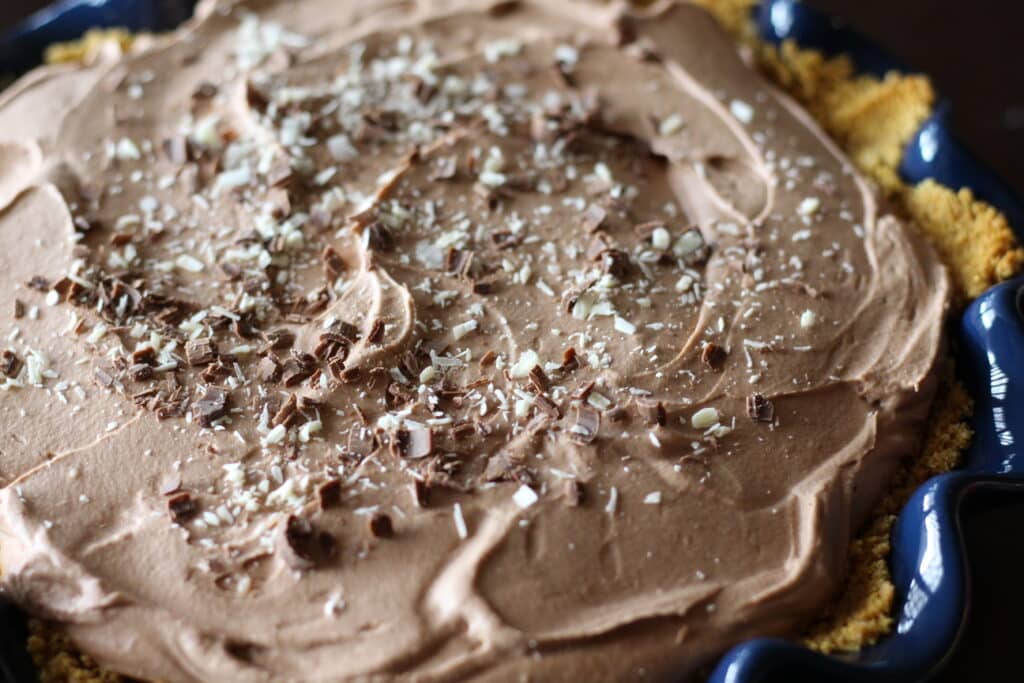 This pie is about as easy as it gets, and you can actually make it in a bunch of flavors. It's no-bake, but if you prefer a traditional pie crust you can definitely pre-bake one and use the same filling.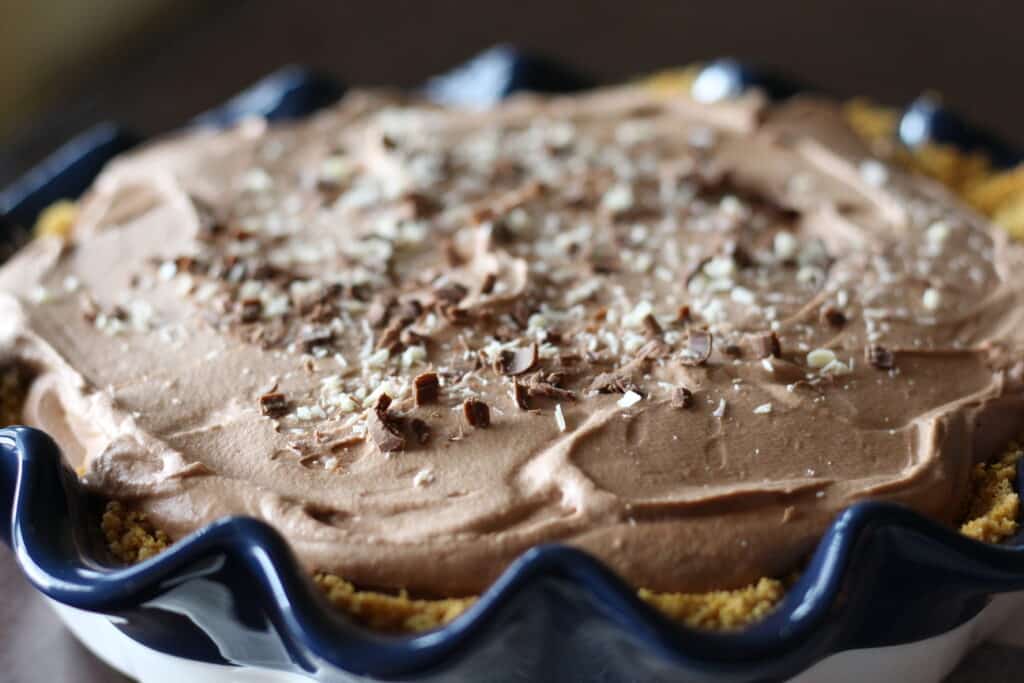 I've personally made a peanut butter version, but you could also do vanilla, or a citrus flavor, which would be awesome. Today though, it's all about chocolate. Because guys, everyone likes it, and if you don't want a big ol' slice of chocolate pie after stuffing your face with fish tacos, I just don't feel like I know you!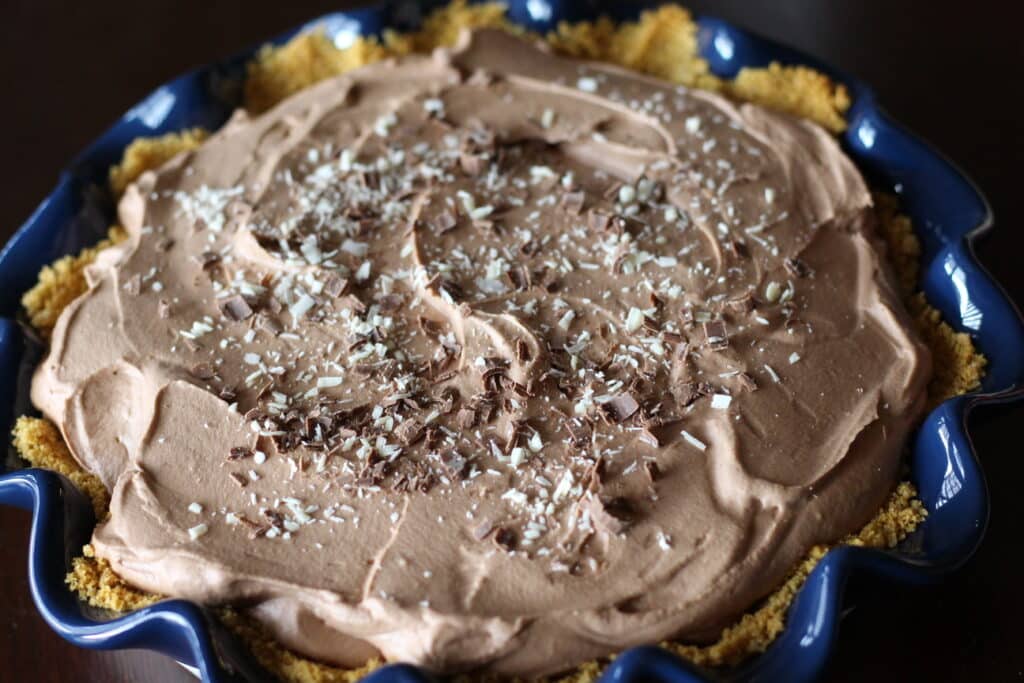 Basically, there's only a few ingredients, and it only takes a few minutes to whip up. I threw it together just before serving dinner, and it was perfect. If you want to make another flavor variation, like peanut butter, replace the melted chocolate, or omit it and add fruit zest and extract.
Enjoy!
No Bake Chocolate Silk Pie
Ingredients
16-20 graham crackers, completely crumbled
2 tbs. sugar
4 tbs. melted butter
1 block softened cream cheese
1/3 cup powdered sugar
4 oz bittersweet chocolate, melted and cooled
1 tsp. vanilla extract
2 cups whipped cream (homemade or store-bought)
Chocolate shavings to sprinkle on top (optional)
Instructions
Mix together the graham crackers and sugar, and add the melted butter. Mix until completely incorporated.
Pour the graham cracker mixture into a 9 inch pie pan and press to the bottom and up the sides, and set aside.
Beat together the cream cheese and powdered sugar. Add in the melted chocolate and vanilla.
Fold in the whipped cream in parts until completely incorporated. Pour into your pie crust, top with chocolate shavings, and refrigerate for at least an hour.
Enjoy!
https://www.dougheyed.com/no-bake-chocolate-silk-pie/
Comments