Out here, we're some Village Inn frequent flyers, and the French Silk pie is basically a food group in my regular diet. If you don't know what Village Inn is, it's a chain diner place that offers some pretty darn cheap food, and my friends and I have spent countless hours and dollars at our local location. No, it's not some interesting hole-in-the-wall place with fantastic, unique food. It's simple, there's tons of them all over the country, and I like it.
Back to the pie. Making custard from scratch is something I have done about a billion times, but I generally use it for ice cream or cake batter as I generally think it tastes a bit too eggy to just put in a pie. Turns out, if you put some chocolate in the custard, it doesn't taste eggy at all! It has a similar (and dare I say better) flavor and texture to my beloved French Silk pie, so I'm a little thrilled about the whole thing.
I made mine into mini pies, but this recipe will make enough for one full 9 inch pie, or about six to eight minis. I prefer my pies with a pastry crust most of the time, but you can make it with any crust you want; graham cracker, chocolate wafer, it's all good. If you want my recipe for the perfect pastry pie crust, you can find it here. Since you don't bake the chocolate filling here, you'll want to fully bake your pie crust before filling it.
A lot of people are intimidated by making custard from scratch and working with tempering the eggs and such. It's actually really easy, you just have to be ready to whisk constantly for a little bit, and patience is key. You might whisk for a long time without seeing any thickening, but once it starts it will happen quickly. Here goes!
Mini Chocolate Cream Pies
Ingredients
3/4 cup sugar
1/4 cup corn starch
1/2 tsp. salt
4 egg yolks
2 1/2 cups whole milk
1/2 cup heavy cream
1 tsp. vanilla
1 cup chocolate chips
2 tbs. butter
Instructions
In a medium pot, whisk together the sugar, cornstarch, and salt.
In a separate bowl, whisk together yolks, milk, cream, and vanilla.
Add the milk mixture to the pot slowly, and whisk until smooth. Cook over medium heat, whisking constantly, until mixture begins to thicken- about 10 minutes.
Continue cooking for another minute or so, whisking constantly.
Remove from heat. Add in the chocolate chips and butter, and whisk until completely melted and incorporated.
Pour mixture through a fine sieve above a heat-proof bowl to ensure that the custard is completely smooth. Cover and refrigerate for 2-3 hours. Then pour filling into the crust of your choice and enjoy!
https://www.dougheyed.com/mini-chocolate-cream-pies/
P.S. Ever wonder what to do with extra pastry crust? Roll it out, cut into tortilla chip sized pieces, brush some melted butter on it, and sprinkle with cinnamon and sugar. Bake at 350 for 10-15 minutes, or until golden. Munch on these little goodies!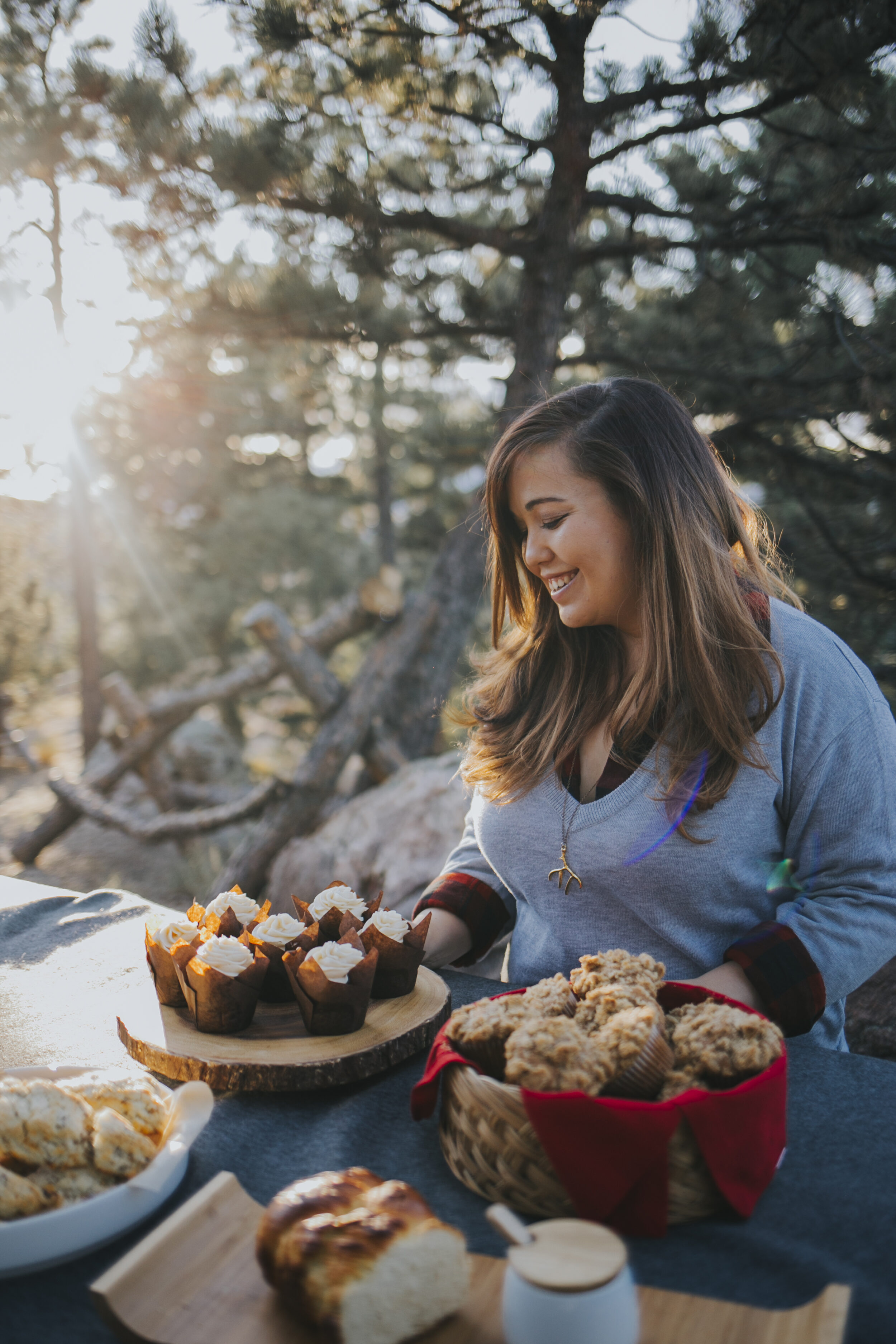 Hello and welcome! My name is Nicole, and Dough-eyed is a food blog for people who want to bake for their family and friends in high-altitude areas. Think of me as a friendly voice there with you in the kitchen, here to give you confidence when you're baking, and to help you with the struggles of baking at high-altitude. Come back every week for new recipes, tips, and advice on high-altitude baking!