We're venturing back into cake world today guys.
Remember that simple sponge cake I posted a few weeks ago? This is a variation on that beauty, and honestly, you can use sponge cake for a million things. Originally I had planned to make a black forest cake, but I ran into some issues baking up my chocolate cake layers, and ended up thinking that a cherry almond combo sounded better anyways.
So, we're adding almond extract the sponge cake, and sliced almonds between the layers along with fresh cherries and whipped cream. What's not to like? Cherries are in season right now, and they are lookin' pretty nice in my grocery stores at least, so I knew I wanted to bake something with them ASAP.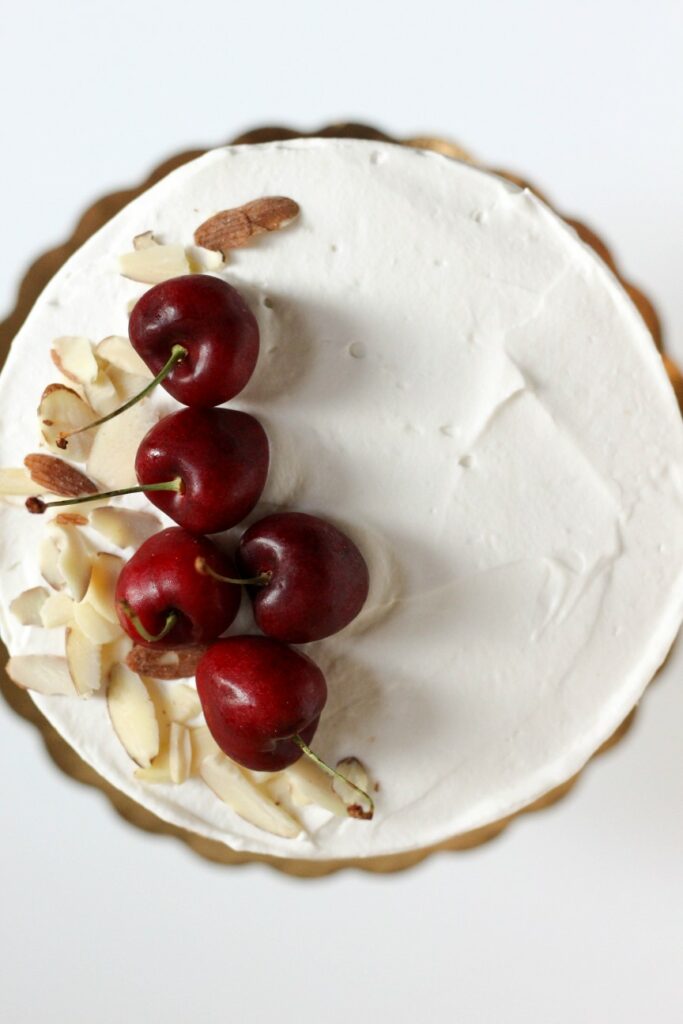 Between feedings and diaper changes with this sweet little baby of ours, there's not a lot of time to bake, so recipes that take very little prep time are my friend right now. The sponge cake takes a few minutes to prepare, but it's fairly hands off if you have a stand mixer, which means multi-tasking. And then we're just whipping cream and pitting cherries. Easy peasy.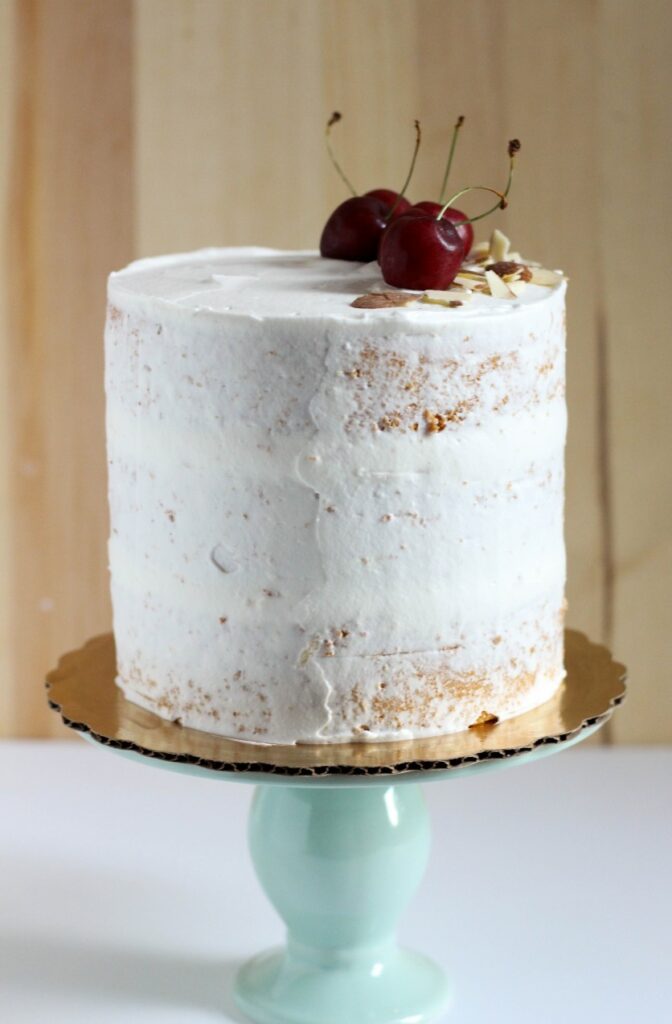 I think there's just something about a summer sponge cake. Ok, THIS summer sponge cake. But the whole thing just feels light and fluffy and tart. It's everything you want in the summer- just a very light sponge cake, no heavy frostings, and it still looks like a show stopper.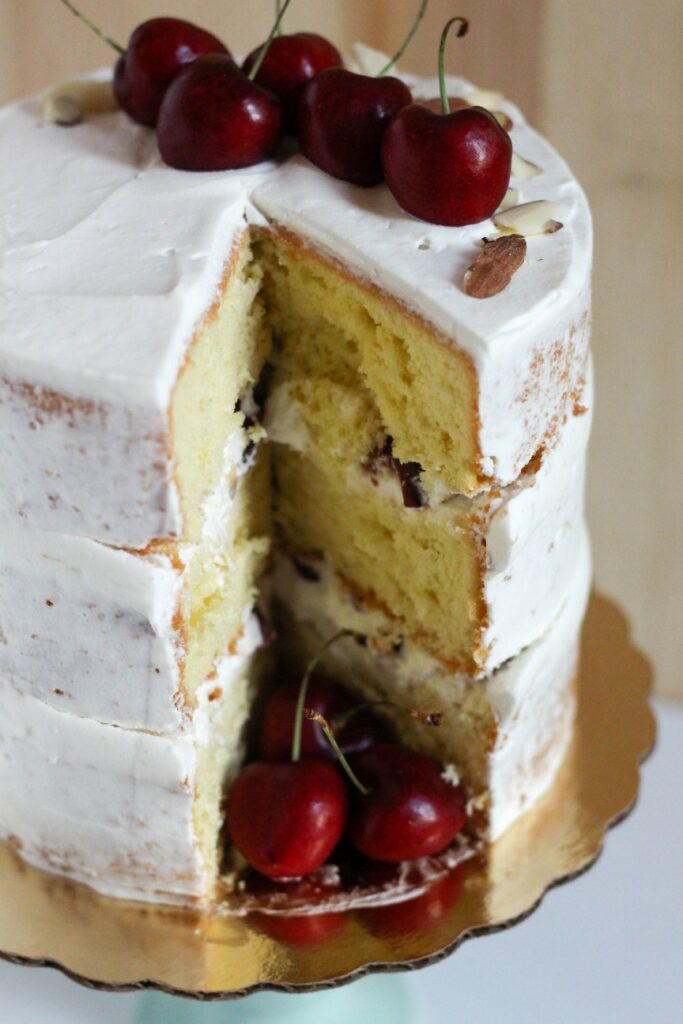 4th of July is just around the corner, and I say whip up one of these babies. Either for a party, or for you and a friend, or to just sit on the couch with and enjoy at home, it's the one guys.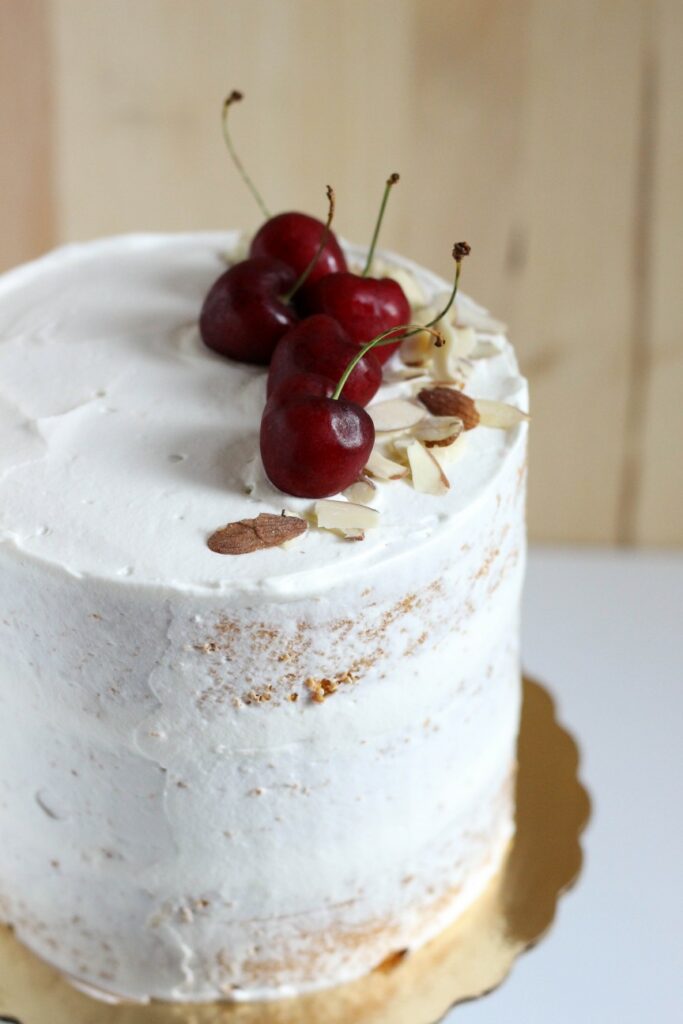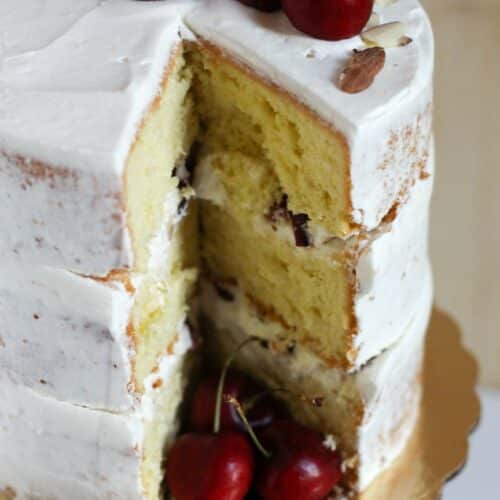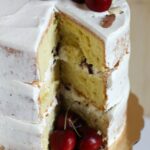 Cherry Almond Cake
Ingredients
1

cup

sugar

8

eggs

1

tsp.

salt

2

tsp.

almond exract

2

cups

cake flour

3

tbs.

instant vanilla pudding mix

1/2

cup

sliced almonds

1

cup

pitted cherries, sliced in half

1 1/2

cups

heavy cream

1/2

cup

powdered sugar
Instructions
Preheat your oven to 350 degrees, and line three 6-inch cake pans with parchment paper. Do not grease. Set aside.

In a large bowl, beat together the sugar, eggs, salt, and almond extract for 8-10 minutes, or until the mixture has tripled in size and become a pale yellow. It will be fairly thick, with the mixture standing on top as it drips down.

In a small bowl, sift together the cake flour and vanilla pudding mix. Then, sift the mixture again over the egg mixture. Using a spatula, fold the mixture together. This will take several minutes, and you'll want to turn your bowl often, and be sure to scrape all the way to the bottom to avoid any pockets of flour.

Divide the batter evenly into your prepared cake pans. Bake for 35-40 minutes, or until a cake tester comes out clean. Cool the cakes completely, and trim off the tops to make them even.

In a large bowl, beat the heavy cream until stiff peaks form, and then beat in the powdered sugar. Layer the cakes as seen in the photos above- cake, whipped cream, sliced almonds, cherries. Frost the outside of the cake lightly if desired, and top with extra cherries and almonds if desired. Enjoy!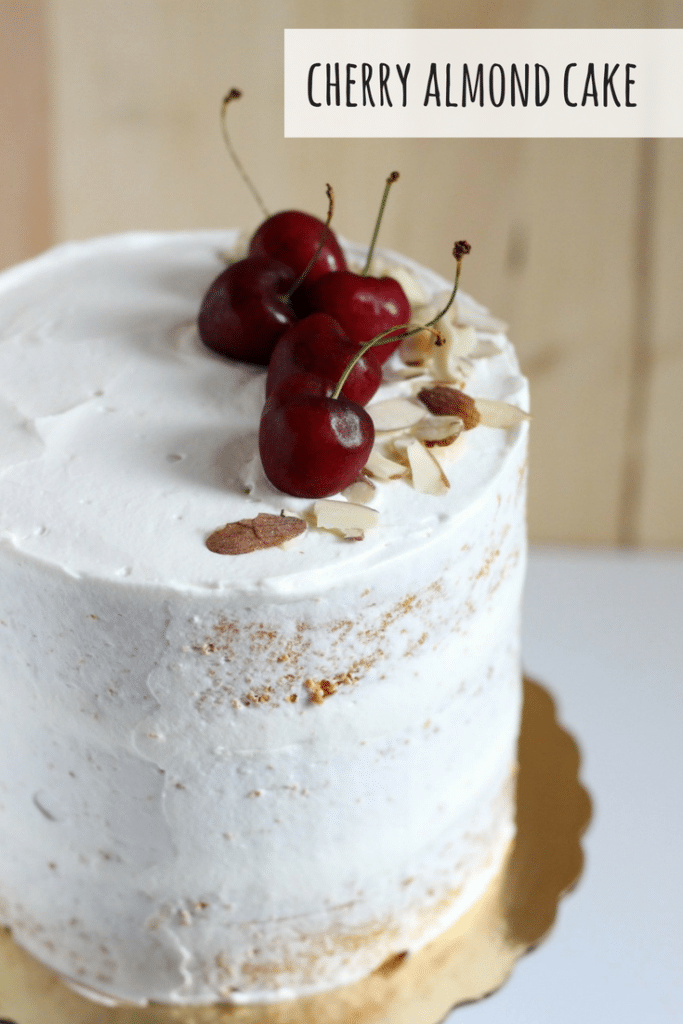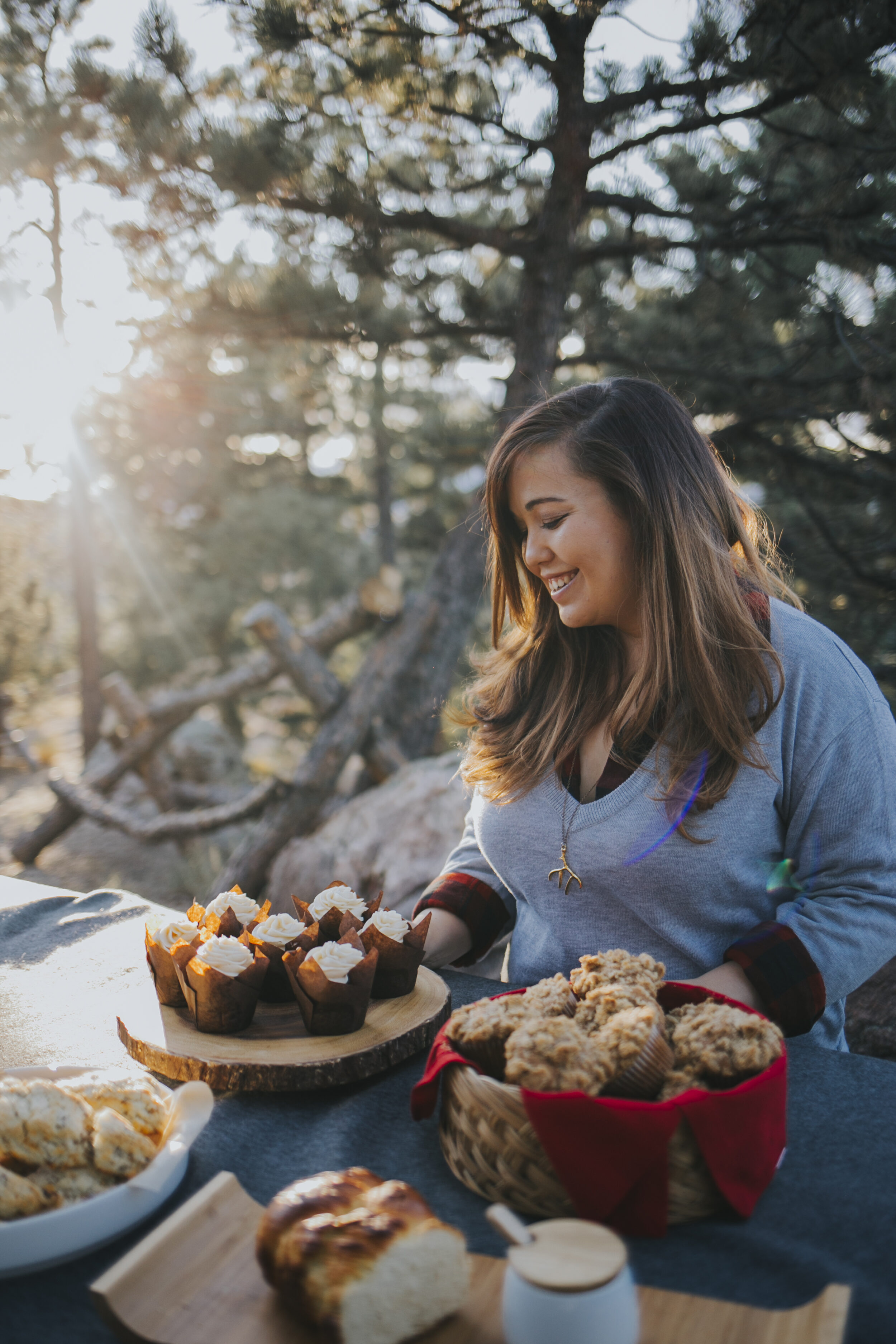 Hello and welcome! My name is Nicole, and Dough-eyed is a food blog for people who want to bake for their family and friends in high-altitude areas. Think of me as a friendly voice there with you in the kitchen, here to give you confidence when you're baking, and to help you with the struggles of baking at high-altitude. Come back every week for new recipes, tips, and advice on high-altitude baking!