Classic Berry Trifle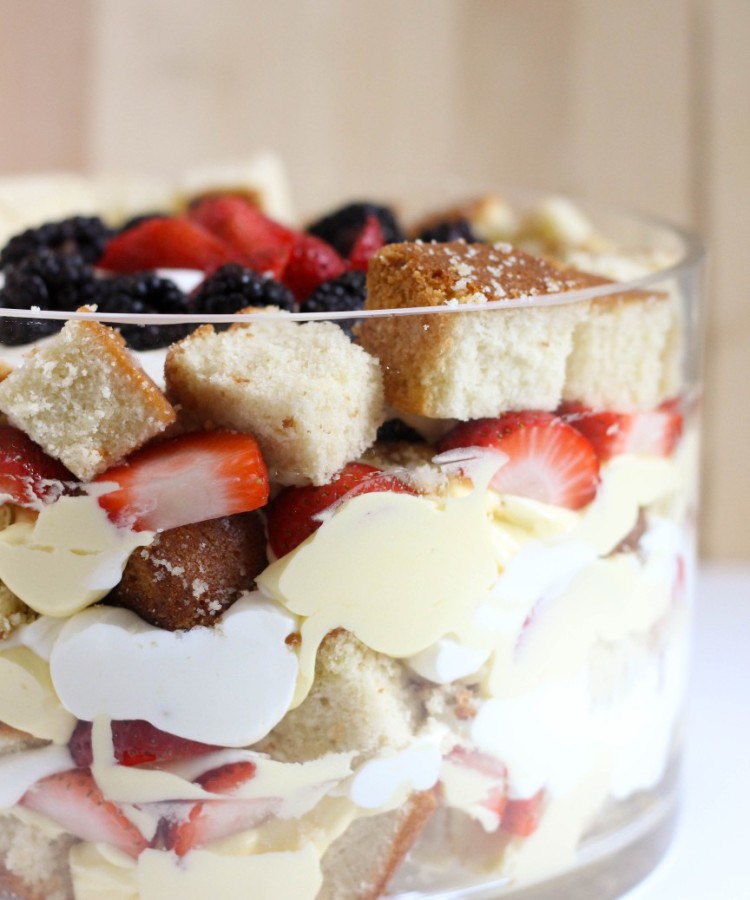 Hi everyone!
I'll just be over here stuffing my face with the leftovers of this giant dessert. Seriously, it's huge. It's the perfect crowd pleaser. I made this one for a big 4th of July party we went to, and we still get to enjoy leftovers man!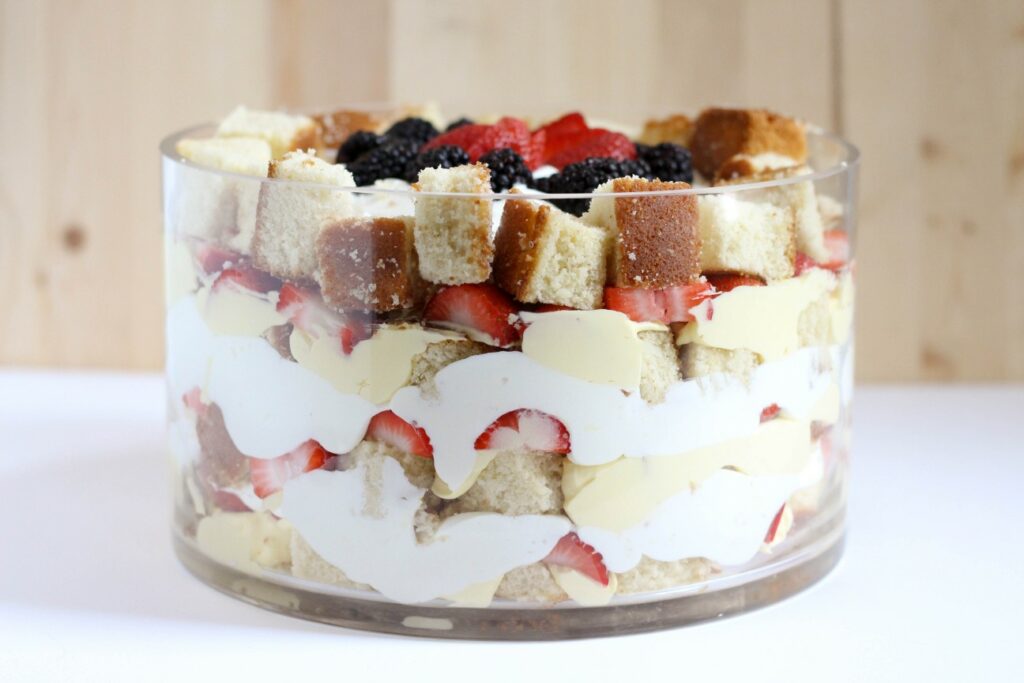 Trifles are layered desserts, and you can pretty much dress them up with whatever you want. Fruit, chocolate, cake, brownies, cream of any kind or flavor- it's all up for grabs. It's kind of like a combination of other recipes that we know and love.
This is a fairly classic summer trifle. We've got chunks of vanilla pound cake, strawberries, blackberries, vanilla mousse, and whipped cream. I've also made banana trifles, which are kind of like a play on banana pudding, and these Oreo Brownie Parfaits, which are basically single-serve trifles.
So, we're starting with a layer of cubed pound cake. I used this recipe, but baked it in two loaf pans to make it a bit easier to slice into cubes.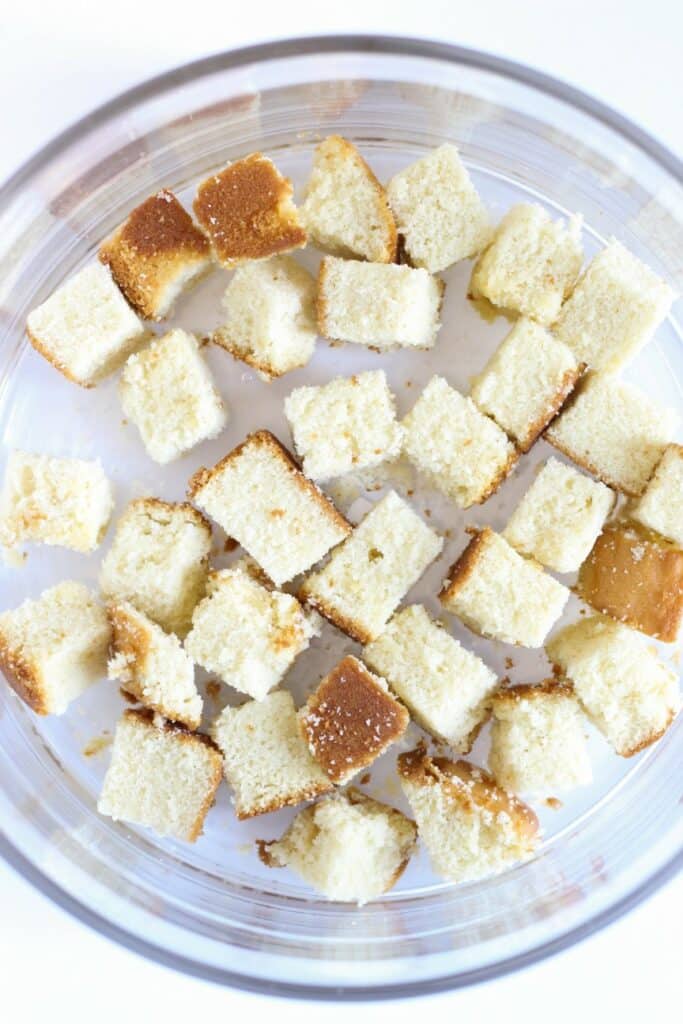 Next, the vanilla mousse. We're doing a shortcut recipe here, find it below.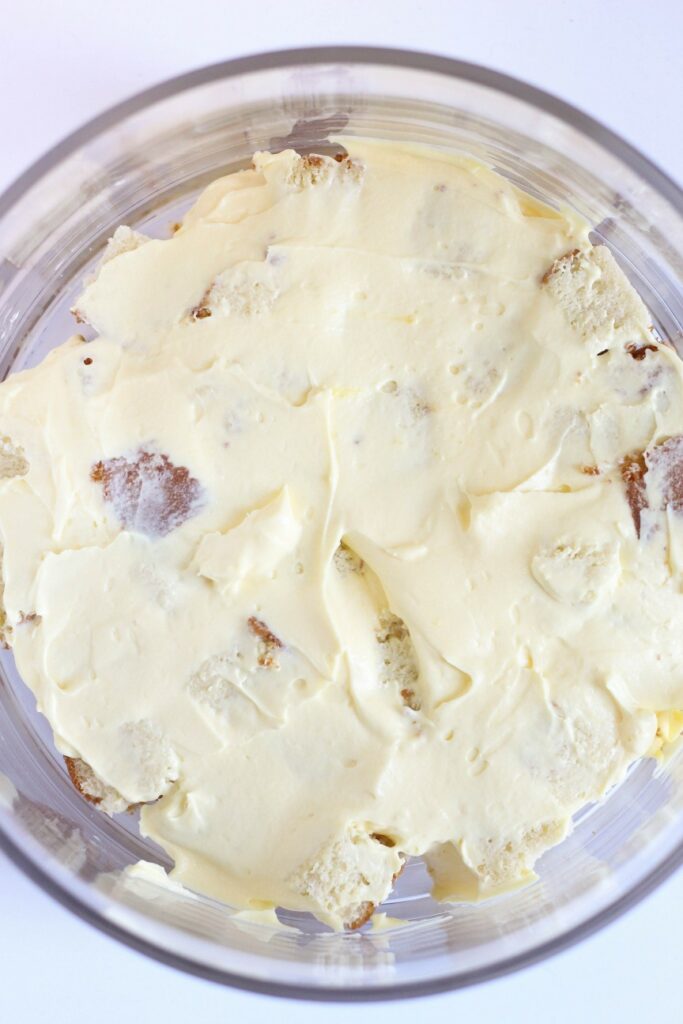 Comin' in hot with the berries next. Sliced strawberries, whole blackberries, sprinkled all about.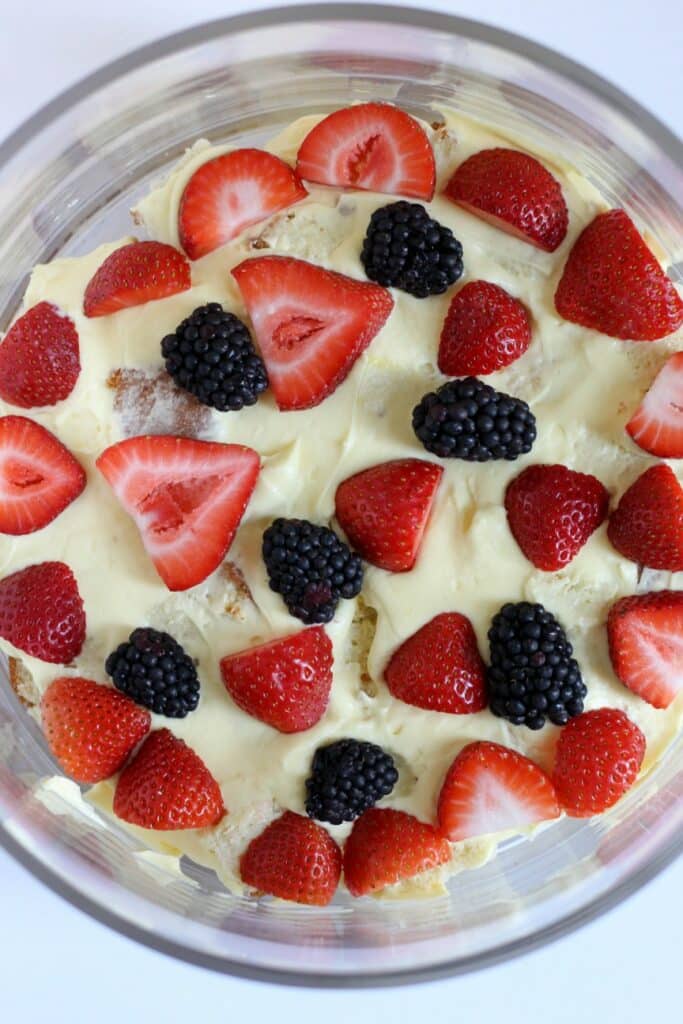 Top it off with whipped cream, and do it all over again. A few times.
The options are wide open here. I will say, however, that you want to stick with fruit that isn't too moist or juicy because that's going to make your cream watery- it's not a great combo. Otherwise though, any cake, brownies, pudding, fruit, nuts, cookies, whatever your heart desires.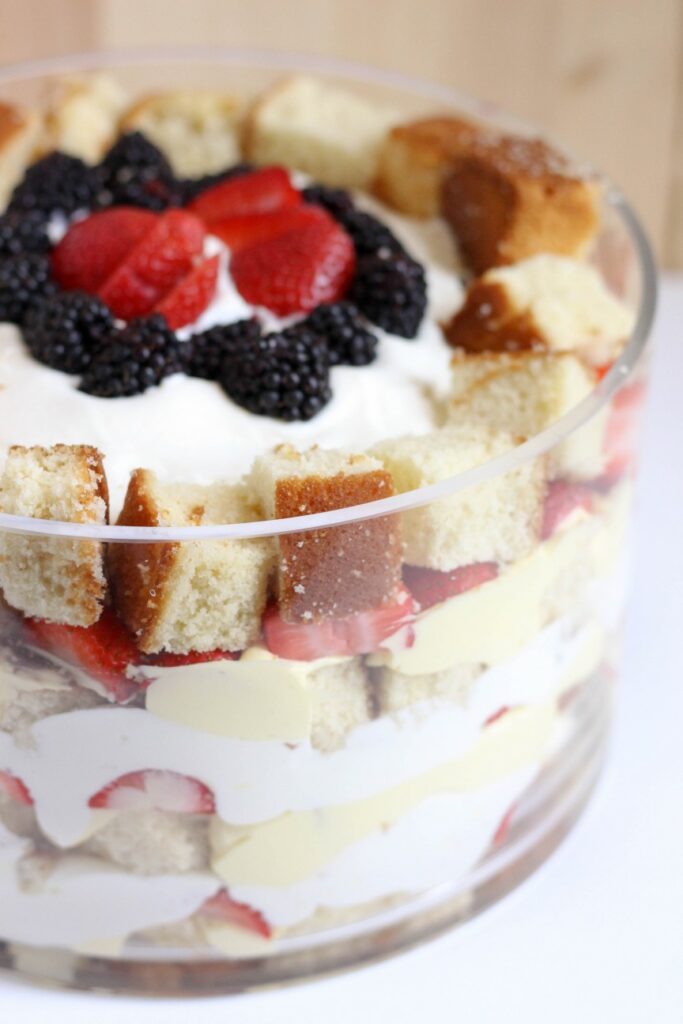 You guys know I'm a big fan of desserts that can be flexible. That's mostly because I like to go with whatever I have on hand, or whatever looks good at the grocery store. Right now strawberries are where it's at, so this trifle has a lot of 'em.
The amount of layers that you have, as well as the thickness of cream between, will depend on your trifle dish. I'm using a pretty large dish here, a bit wider than a traditional trifle dish. I would say it served about 20, which is a lot! Serve it at a party, for real you guys. Enjoy!
Ingredients
2

loaves

vanilla pound cake

2

packages

instant vanilla pudding mix

2 1/2

cups

milk

4

cups

heavy cream, separated

1/2

cup

powdered sugar

2

lbs.

fresh strawberries, sliced

2

pints

fresh blackberries
Instructions
Cut your pound cake into 1 inch (ish) cubes. Set aside.

In a large bowl, beat together the instant pudding mix, milk, and 2 cups of the heavy cream for several minutes until it becomes thick and fluffy. Set aside.

In another large bowl, beat the remaining 2 cups of heavy cream with the powdered sugar until stiff peaks form. Set aside.

In your trifle dish, layer the ingredients, starting with a layer of pound cake cubes. Then add a layer of the pudding mixture, followed by a layer of the sliced strawberries and whole blackberries. Top that with a layer of whipped cream. Repeat the process until all the ingredients have been used- about 3-4 times.

Chill the trifle, and serve cold. Enjoy!
Comments