Confetti Pound Cake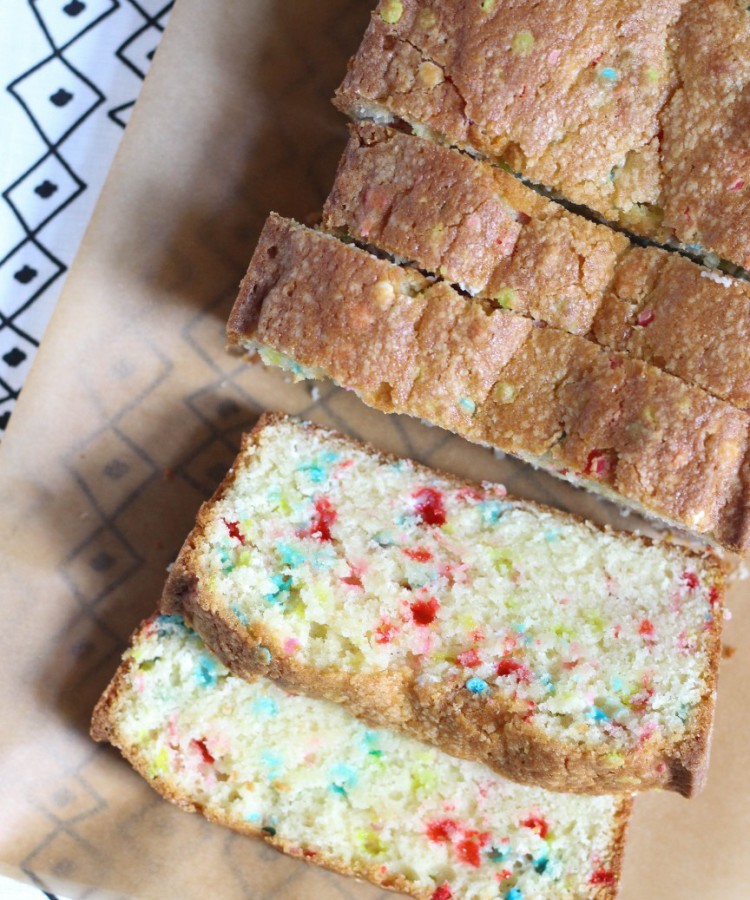 Hey guys.
Life with a newborn is flippin' tough sometimes. Mine wants to be held nonstop currently, and gets really grumpy when I eat the foods I like, and I can't figure out when she wants to go to sleep so she gets grouchy a lot. But she's pretty dang cute, so that's mostly where I'm at.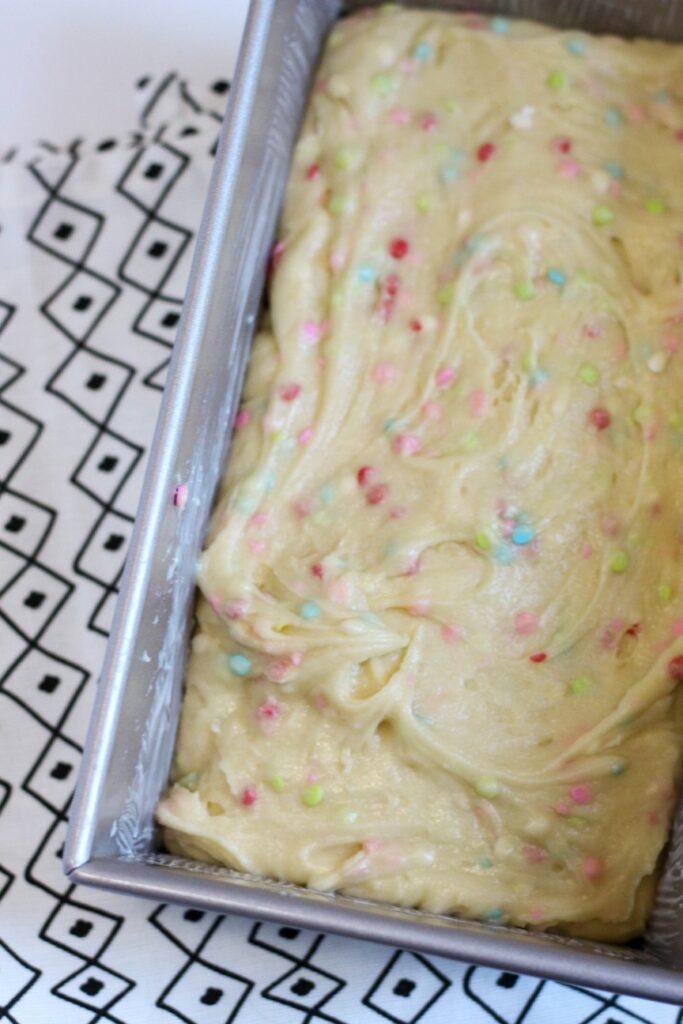 Baking is hard lately (see info about baby above), and sometimes you just need something easy and fast and adapted from other recipes that you already have. Listen, I'm not counting living a life without constant cake as an option.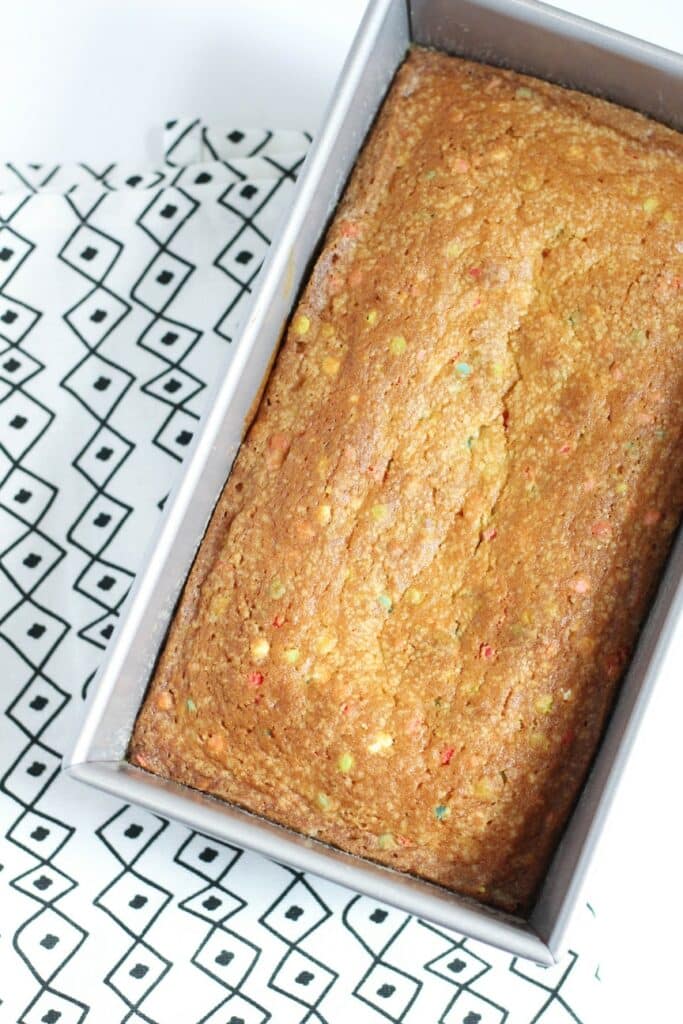 So anyways, that's what I have worked on for you today. This is just a simple pound cake, with the addition of almond extract and confetti sprinkles for that flavor and texture and visual appeal that we all love. If you put sprinkles into a cake, it's something special and happy and sweet, and we should always do it.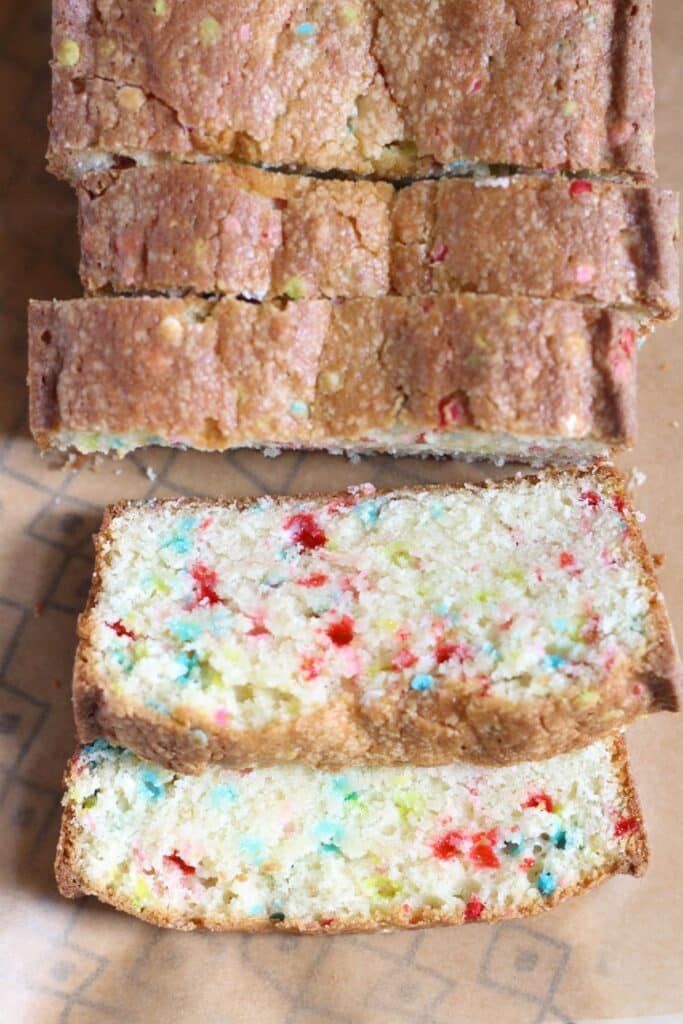 Things I love about pound cake; number one, the sugary, dark crust that it forms while baking. Number two, the fact that you don't even need to make frosting to go with it, it's the perfect amount of sweetness on its own. Number three, that it's totally acceptable with a cup of coffee, and therefore as breakfast. Number four, it's also totally acceptable WITHOUT coffee, and as dessert.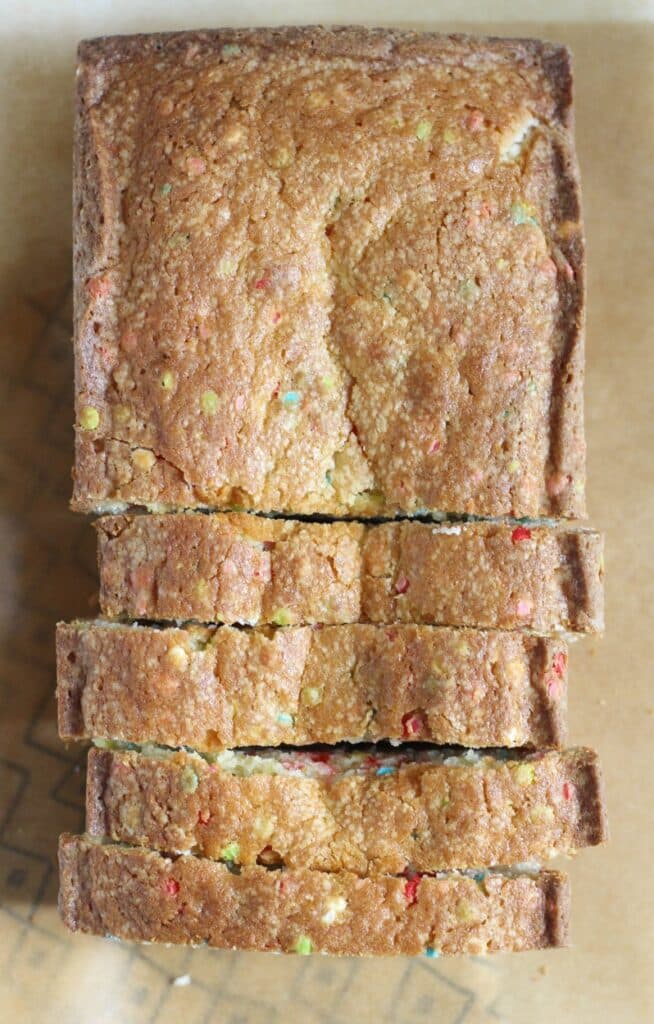 Also, let's talk about the sheer convenience of loaf cakes. I mean honestly. It's not too much cake, the batter whips up in the only remaining clean mixing bowl that you have that is kinda small (just me?) and it still looks pretty in the end. Sometimes you don't need a giant 4-layer cake. I mean, sometimes you do, but not always.
So, here we are, with a super easy, sweet, and pretty dang whimsical recipe. Enjoy guys!
Ingredients
1 1/2

cups

plus 2 tbs. flour

1/2

tsp.

baking powder

1

tsp.

salt

1/2

cup

softened butter

1

cup

sugar

2

eggs

1

tsp.

vanilla extract

1/2

tsp.

almond extract

1/4

cup

milk

1/3

cup

confetti sprinkles
Instructions
Preheat your oven to 350 degrees and grease a 9 inch loaf pan. Set aside.

In a medium bowl, stir together the flour, baking powder, and salt. Set aside.

In a large bowl, beat together the butter, sugar, eggs, vanilla extract, and almond extract until smooth. Slowly add in about half of the flour mixture, mixing until combined. Then, stir in the milk, beating until smooth. Then beat in your remaining flour mixture and mix until completely combined. Fold in the sprinkles.

Pour the batter into your prepared pan, and spread evenly. Bake for 45-50 minutes, or until a cake tester comes out clean. Cool completely before serving!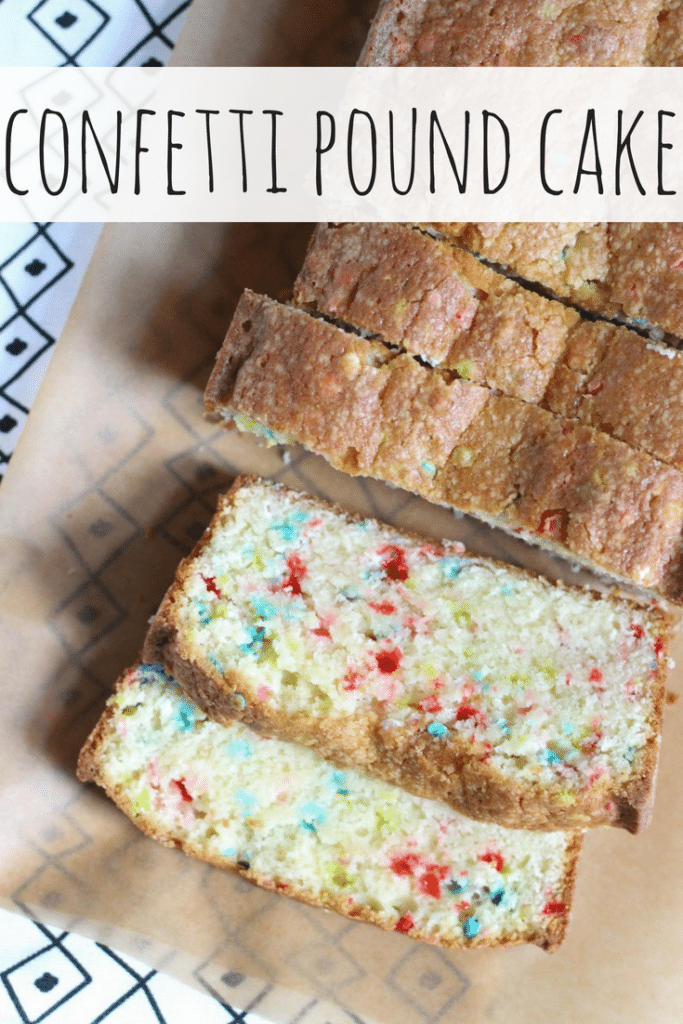 Comments