You guys just chuggin' along through February like me? Awesome- here's the good news- small berries are on crazy sale like every dang week right now. For me it's mostly been blueberries and blackberries, but man, it's been cool.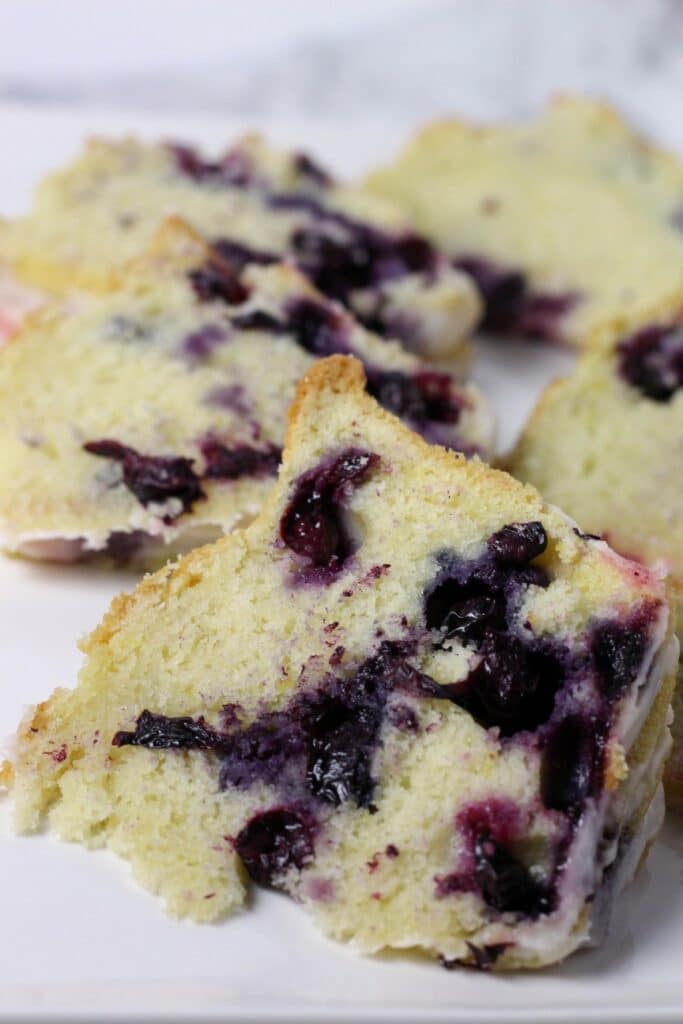 And anyways so I ran to the store the other day in need of something completely un-fun like paper towels or something, but then there was a huge display for blueberries SUPER cheap. So, here we are now with a really good excuse to bake, and eat fruit, AND procrastinate on other life things.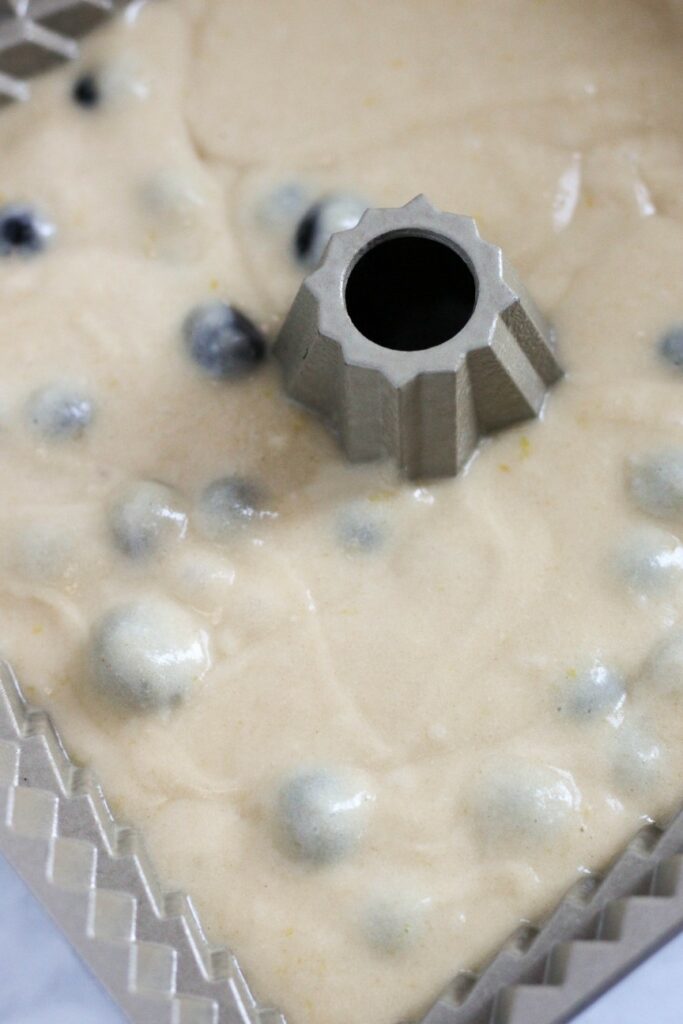 So, onto the cake. This is a simple pound cake filled with blueberries. There's some lemon zest inside the cake itself, but most of the lemon flavor is actually coming from a tart lemon glaze. The whole thing is super simple and easy to whip up, and who doesn't like cake a hurry?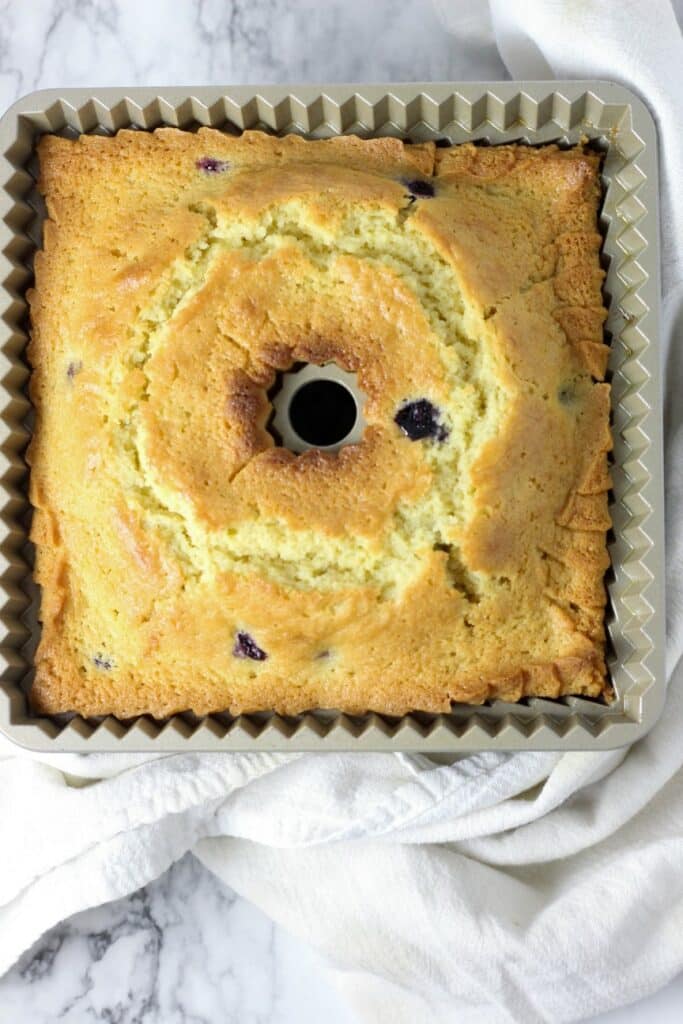 This pretty bundt pan is a favorite of mine, but you can use any bundt you've got, or even just a straight sided tube pan. When you need cake, you make the cake in whatever you have. Just make sure you know how to properly grease whatever you use- we all know the horror of a bundt cake that won't come out.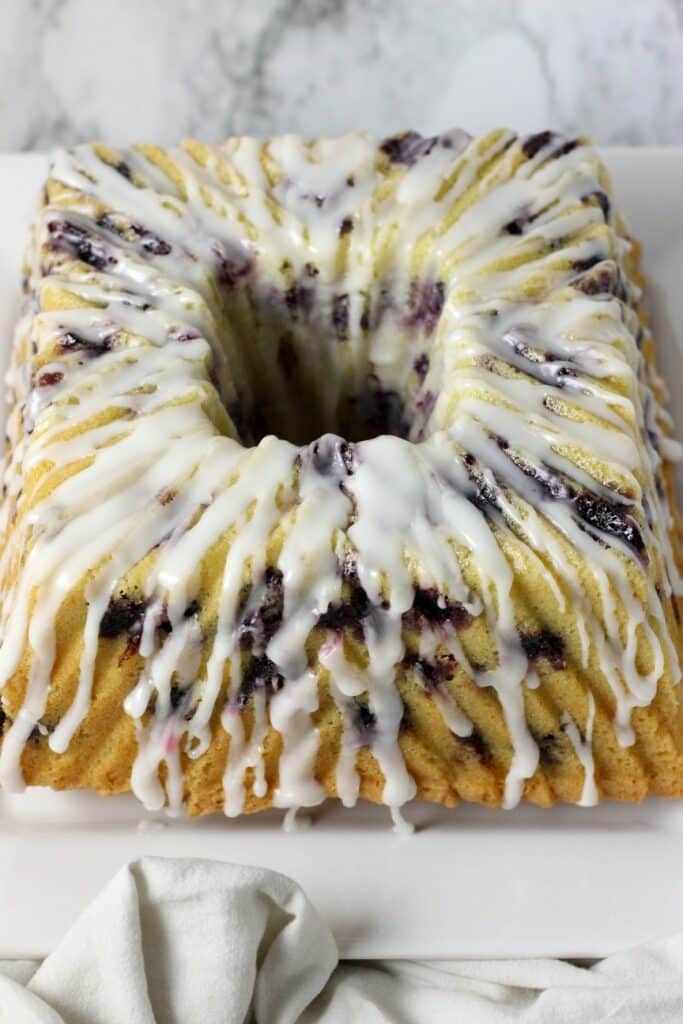 The lemon glaze is just two ingredients- lemon juice and powdered sugar. If you prefer a lighter lemon flavor, use half lemon juice and half water. Since it's just the glaze, I love a really bright lemon flavor that pops.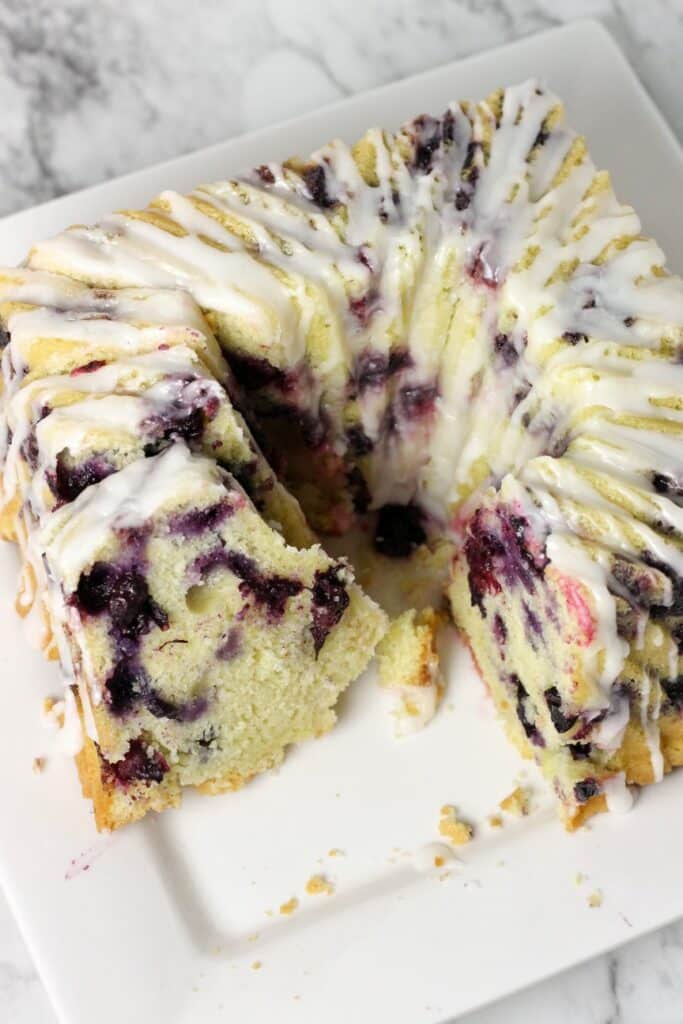 Anyways, I hope blueberries are on sale where you are, I hope you've had a super easy week, and I hope you love this cake!
Ingredients
For the cake:
3 cups cake flour
1 tsp. baking powder
1 1/2 tsp. salt
3/4 cup softened butter
1 3/4 cup sugar
1 tsp. vanilla extract
Zest from 1 lemon
4 eggs plus enough milk to make 1 cup
3/4 cup additional milk
2 pints fresh blueberries
For the glaze:
Juice from 1 lemon (about 1/4 cup)
1 1/2- 2 cups powdered sugar
Instructions
For the cake:
Preheat your oven to 350 degrees, and grease a 10-cup bundt pan liberally.
In a medium bowl, whisk together the cake flour, baking powder, and salt. Set aside.
In a large bowl, beat together the butter, sugar, vanilla extract, and lemon zest until fluffy.
Add in the eggs one at a time, and combine completely.
Add in the flour mixture, reserving about 1/4 cup, alternating with the additional milk, starting and ending with the flour mixture.
Beat for 3-4 minutes on medium speed until completely smooth.
Stir the reserved flour mixture with the fresh blueberries to coat. Fold in the blueberries with the additional flour until evenly incorporated.
Pour the batter into your prepared pan, and spread evenly. Bake for 55-60 minutes, or until a cake tester comes out clean.
Cool for about 25-30 minutes, and then invert the pan and cross your fingers- get that cake out!
Cool completely on a wire rack before glazing.
For the glaze:
Stir together the lemon juice and powdered sugar, adding more sugar to reach your desired consistency.
Pour over the cake, and enjoy!
https://www.dougheyed.com/blueberry-bundt-cake/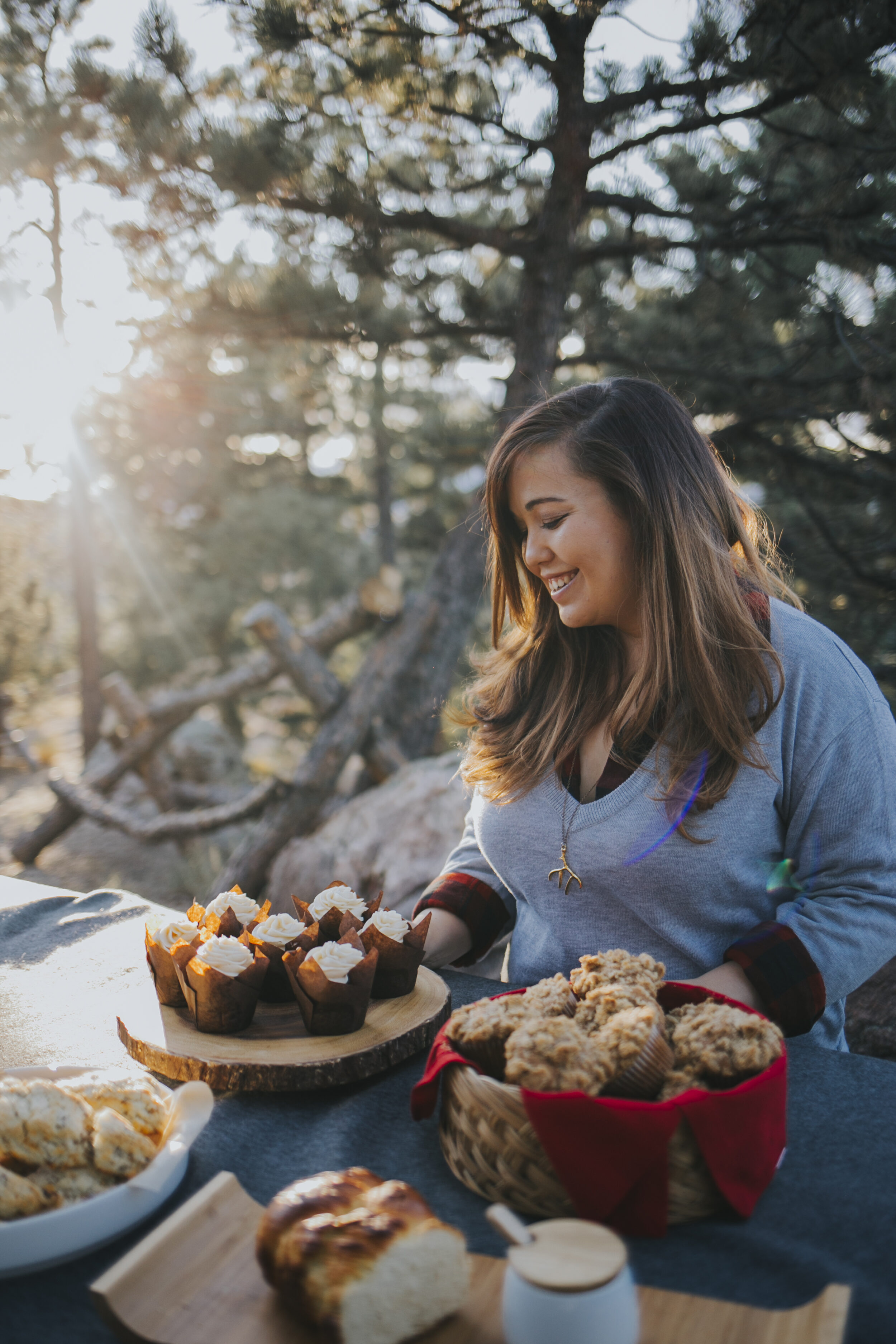 Hello and welcome! My name is Nicole, and Dough-eyed is a food blog for people who want to bake for their family and friends in high-altitude areas. Think of me as a friendly voice there with you in the kitchen, here to give you confidence when you're baking, and to help you with the struggles of baking at high-altitude. Come back every week for new recipes, tips, and advice on high-altitude baking!