Blackberry Buckle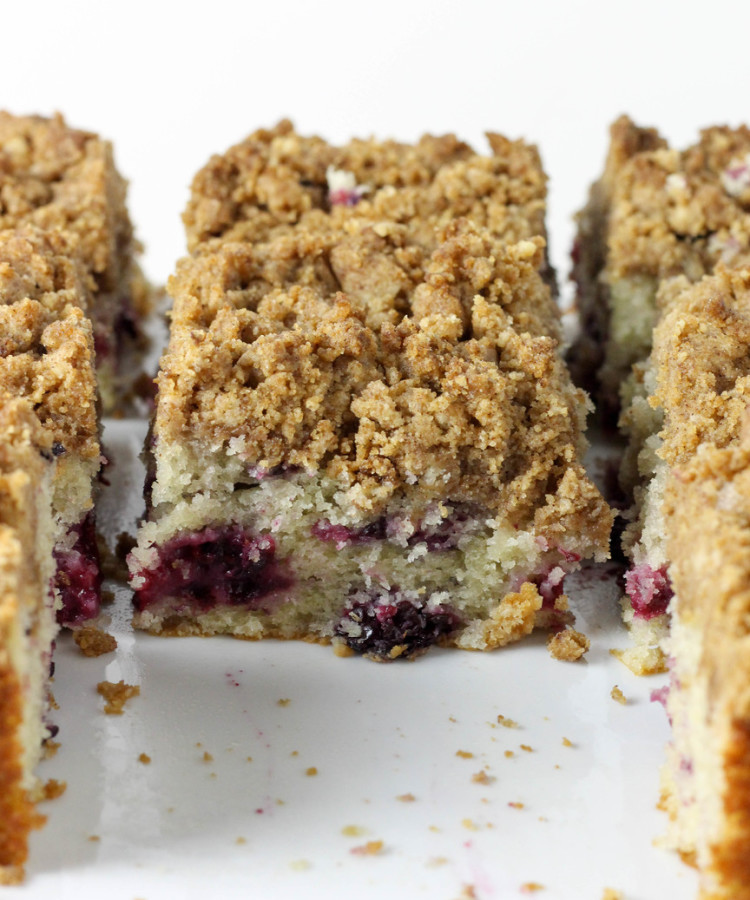 Man, these are my favorite kinds of recipes. I made this buckle on a snowy day when I didn't feel like leaving the house and with leftover blackberries that I had lying around. It's easy, it doesn't make a huge mess, and the results are warm and cozy.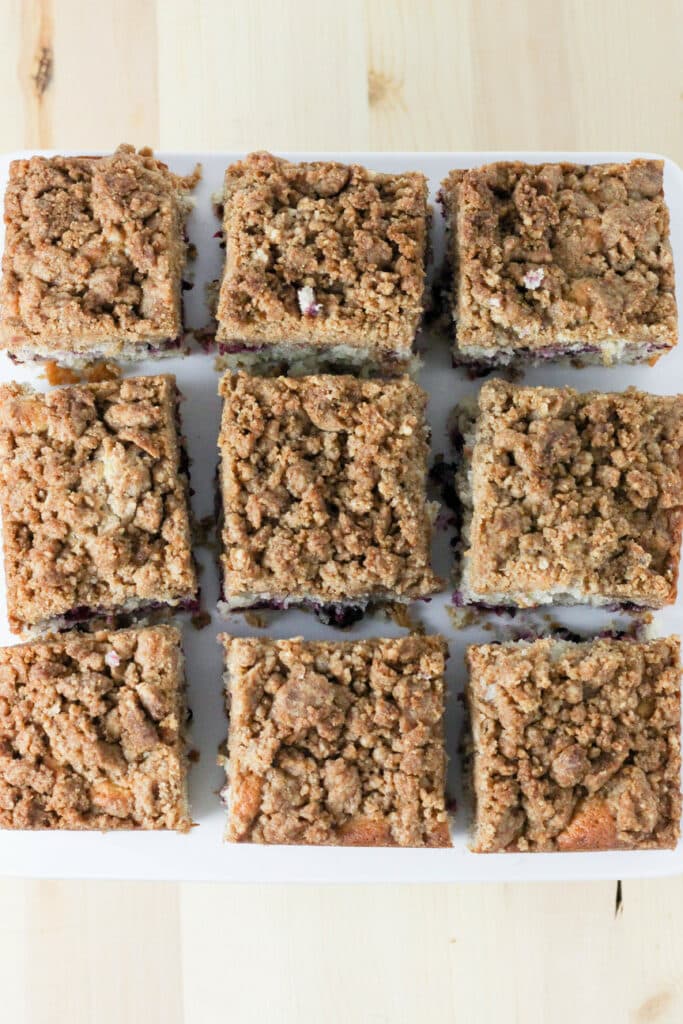 Let's start with the name- there seems to be some debate on what desserts are considered a "buckle." Some folks think it refers to cobbler type dishes, and some thing it only refers to crumb cakes like this one. My opinion is as follows- buckle is a really adorable name for a dish, and I like it, and you can call yours whatever you like best.
Our base here is a soft, simple cake mixture. We're folding in chopped blackberries, which adds a pretty purple swirl to the color of the cake batter before baking. Sour cream makes the cake just the right texture, and we splash in some vanilla for that flavor we all love (even though vanilla is bananas expensive right now).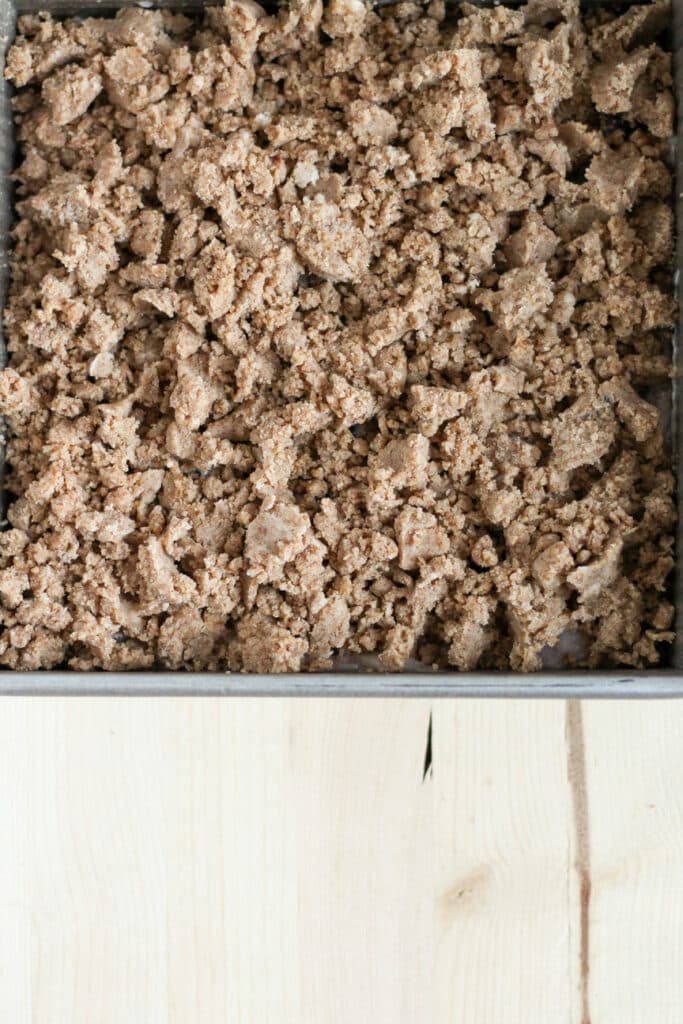 On top, this crumb is simple, sweet, warm. I don't always think of cinnamon with berries, but it's actually totally perfect in the winter. It's a great combo of vibrant, slightly sour, and warmth. Have I said "warm" enough times for you to want this yet? If not, I'm thinking there's not snow near you.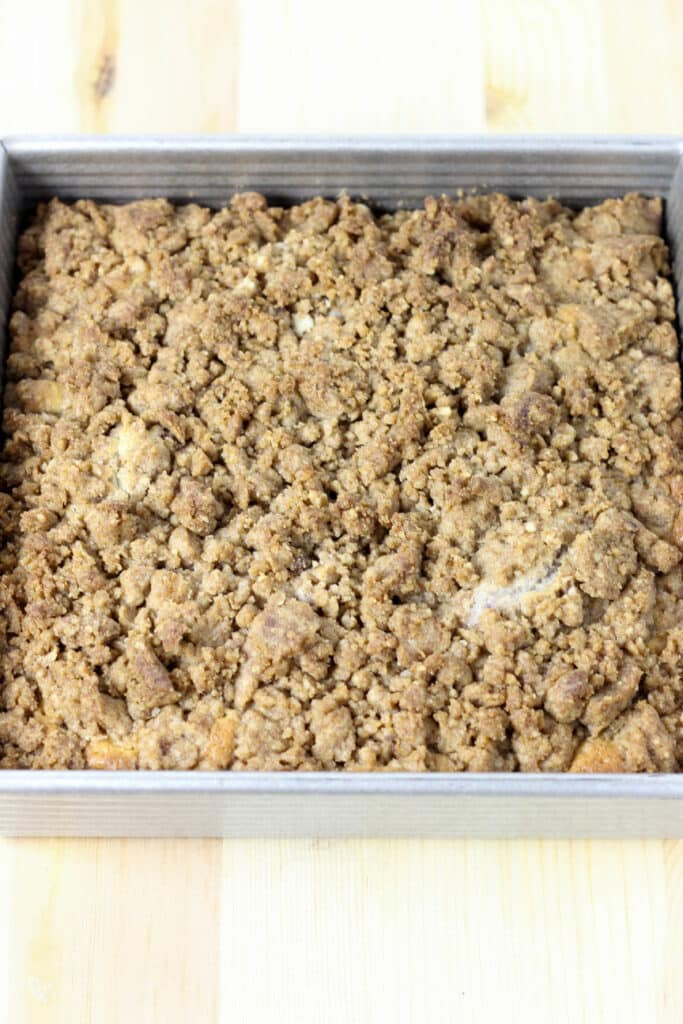 Like many of the recipes I post here, you can use whatever type of berries you like best, whatever kind you have in your fridge, or whatever kind is cheap at the store that day. In my part of town, blackberries and blueberries are cheap this time of year.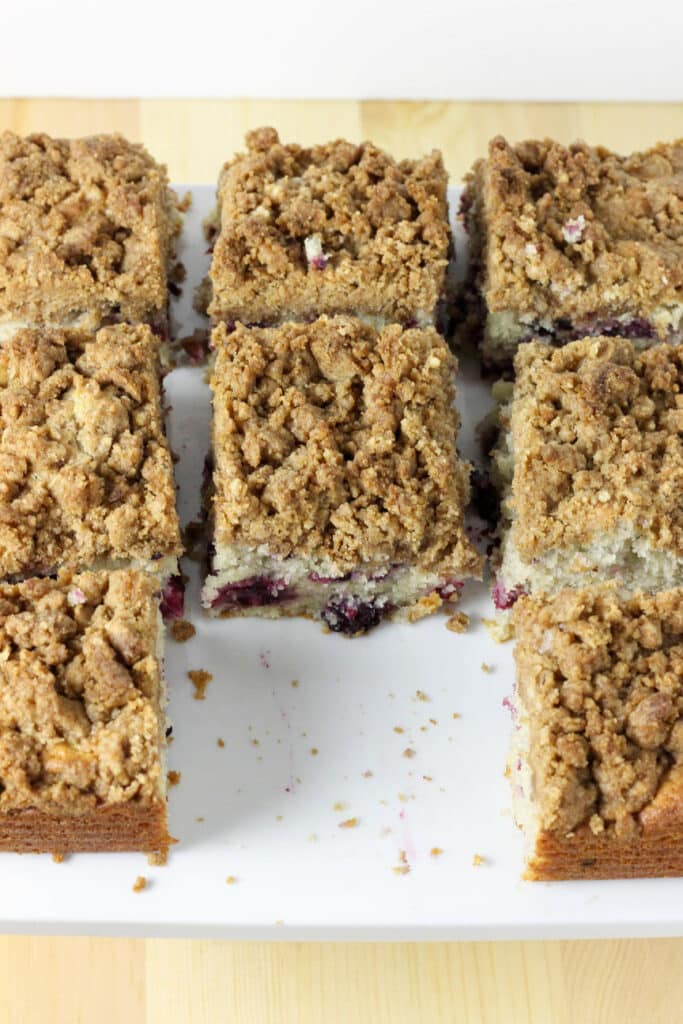 Speaking of blueberries, they are actually the classic berry for a buckle, or so I hear. So go for it if you love blueberry muffins, or whatever.
This is the right excuse for cake for breakfast you guys. I mean, all cake is a breakfast cake when it really comes down to it, but this one FEELS like breakfast food too. And like, get your fruit in for the day, honestly.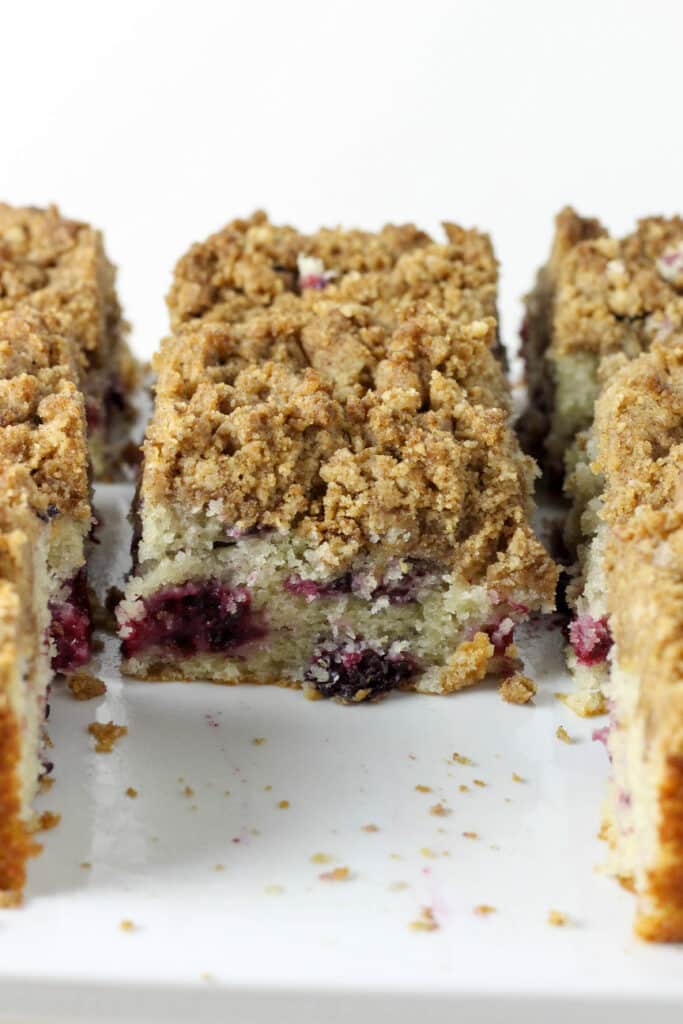 Anyways, I hope you guys make this, it's truly one of my favorites in so long. Enjoy!
Ingredients
For the cake:
1/2 cup softened butter
1/2 cup sugar
2 eggs
1 tsp. vanilla extract
1 cup flour
1 1/2 tsp. baking powder
1/2 tsp. salt
2 tbs. milk
1/4 cup sour cream
1 pint fresh blackberries, roughly chopped
For the crumb:
1 1/4 cups flour
1/2 cup brown sugar
2 tsp. cinnamon
1/4 cup melted butter
1/4 cup softened shortening
Instructions
For the cake:
Preheat your oven to 350 degrees, and grease a 9 inch square cake pan.
In a large bowl, beat together the butter and sugar until fluffy. Beat in the eggs and vanilla until incorporated.
Beat in the flour, baking powder, and salt. until incorporated.
Stir in the milk and sour cream until the batter is thick and smooth.
Fold in the blackberries very gently, until just combined. If you stir too much here, the batter will become too purple.
Spread the batter evenly in your prepared pan.
For the crumb:
In a medium bowl, stir together the flour, brown sugar, cinnamon, butter, and shortening.
You can stir the mixture with a fork or a hand mixer until completely combined, and large crumbs can be formed.
Sprinkle the crumb evenly over the batter, using all of the crumb mixture.
Bake for 30-35 minutes, or until a cake tester comes out clean. Cool completely before cutting and serving.
https://www.dougheyed.com/blackberry-buckle/
Comments