Perfect Chocolate Cake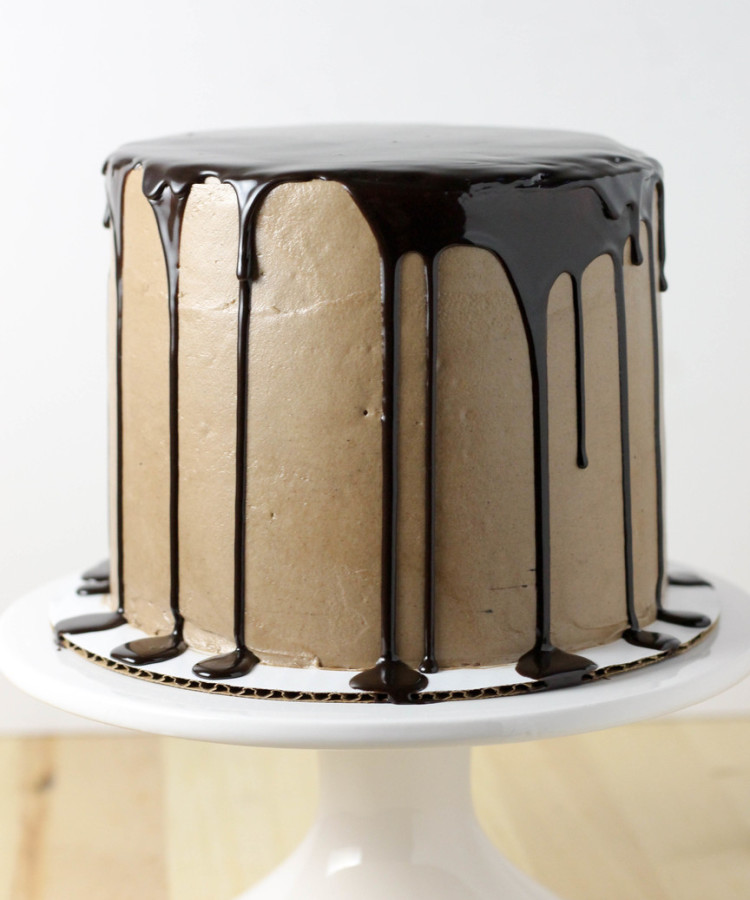 Hey guys, just a simple chocolate cake over here today. And if your January has been anything like mine, this is just what we need.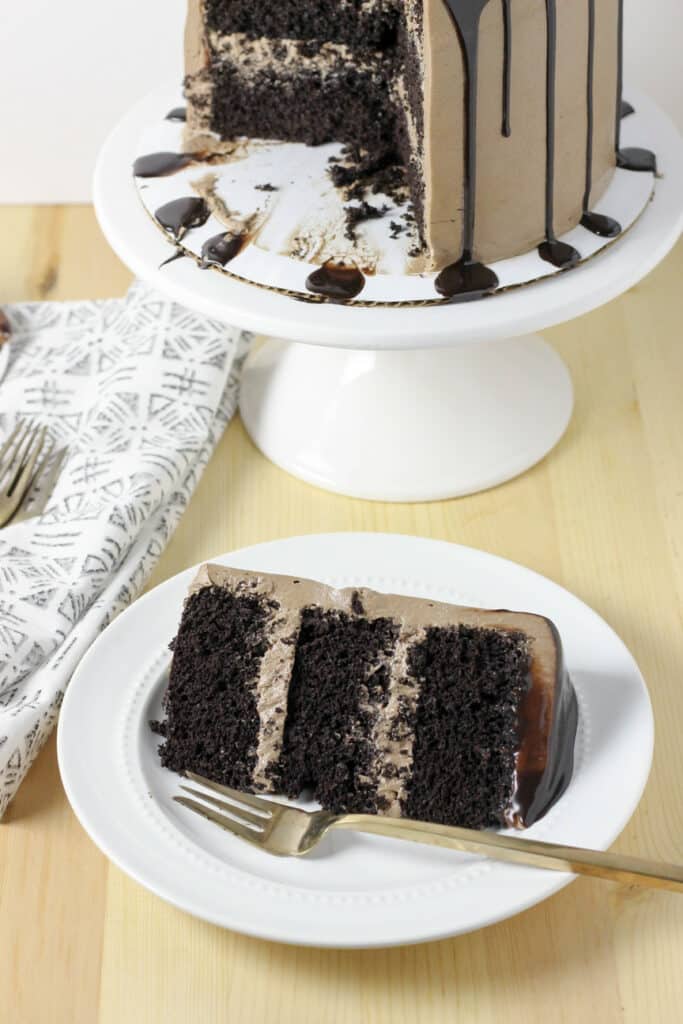 January is about the time we (you're in this with me now, right?) get generally bummed that the holiday season is over, and also that days off work have become fewer and far between.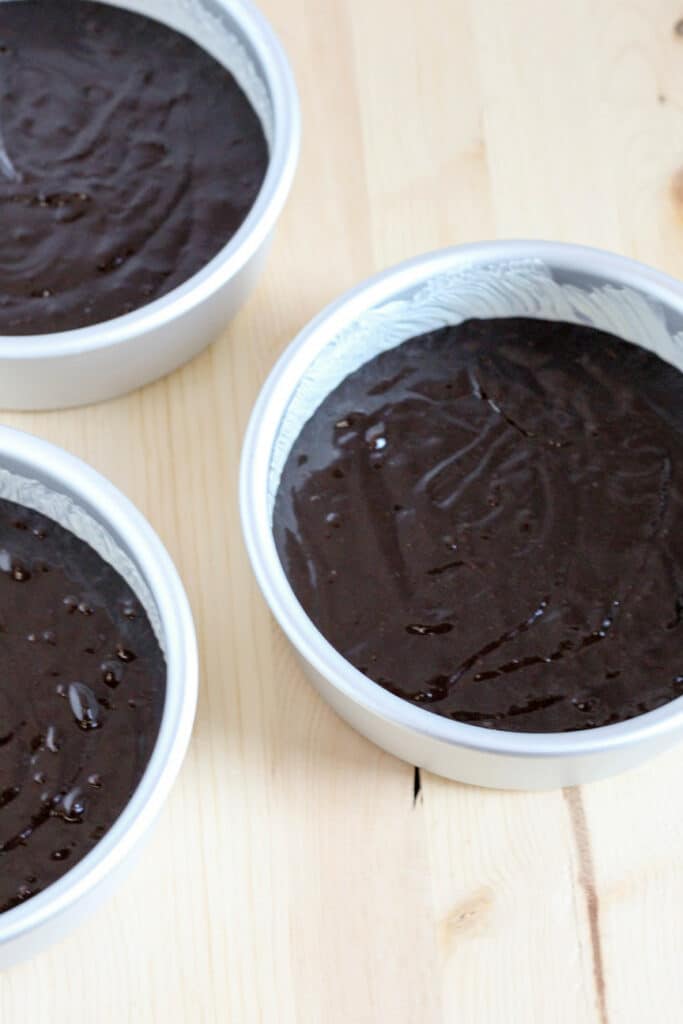 But let's talk about brightening our spirits with a kitchen win today instead, ok?
You might have heard me talk about chocolate cake before, but it's been a point of frustration for me on many levels. For some reason chocolate cakes always sink and air pocket much more at altitude than butter cakes, and it's hard to bring out a full-bodied chocolate flavor.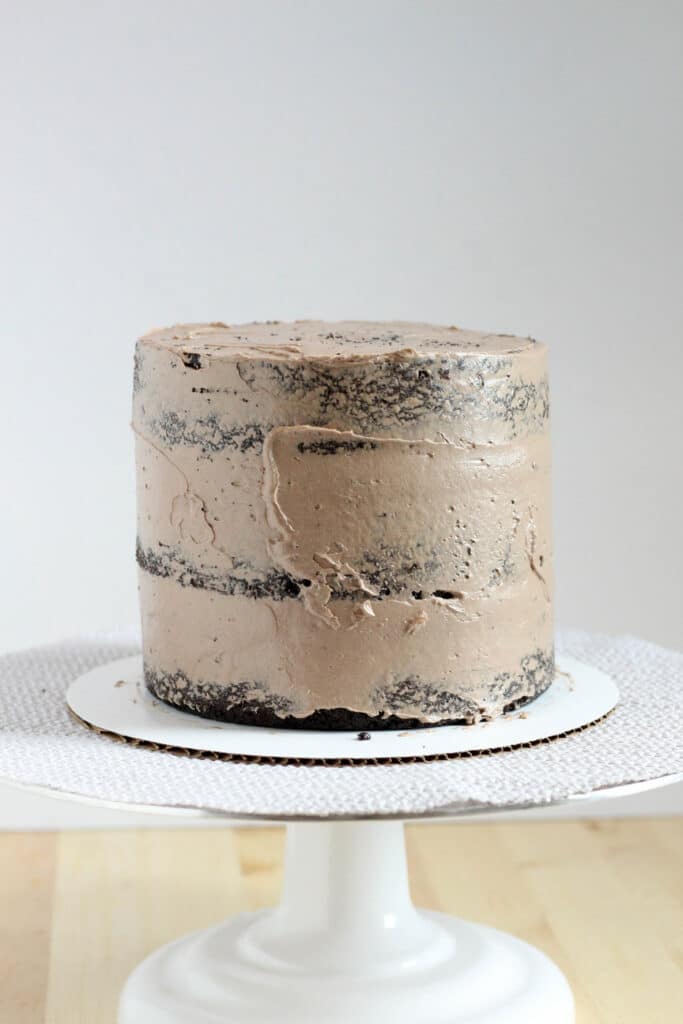 But this is my favorite attempt yet. It's got just the right texture, a super chocolatey flavor, and maybe best of all, it's simple. Why make things complicated- it's January after all.
I've chosen to frost this with a Swiss meringue buttercream, also chocolate, but this cake can pair with any flavors you might be feeling. Vanilla, peanut butter, caramel- they are all welcome on this sweet bake. In fact, those sound great, maybe I'll do that next.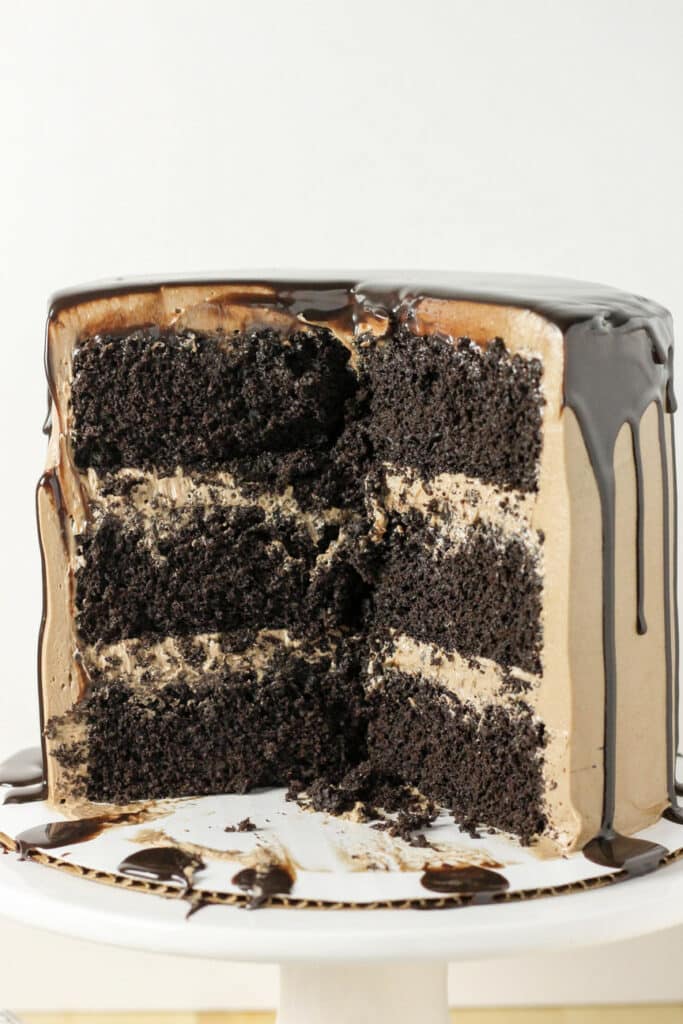 We're using dark cocoa powder for a strong chocolate flavor, and sour cream to add moisture. Buttermilk ties the batter together, and brings out the flavors even more. By the way- if you don't have buttermilk, add a tablespoon of white vinegar to 1 cup of whole milk and stir, you got this.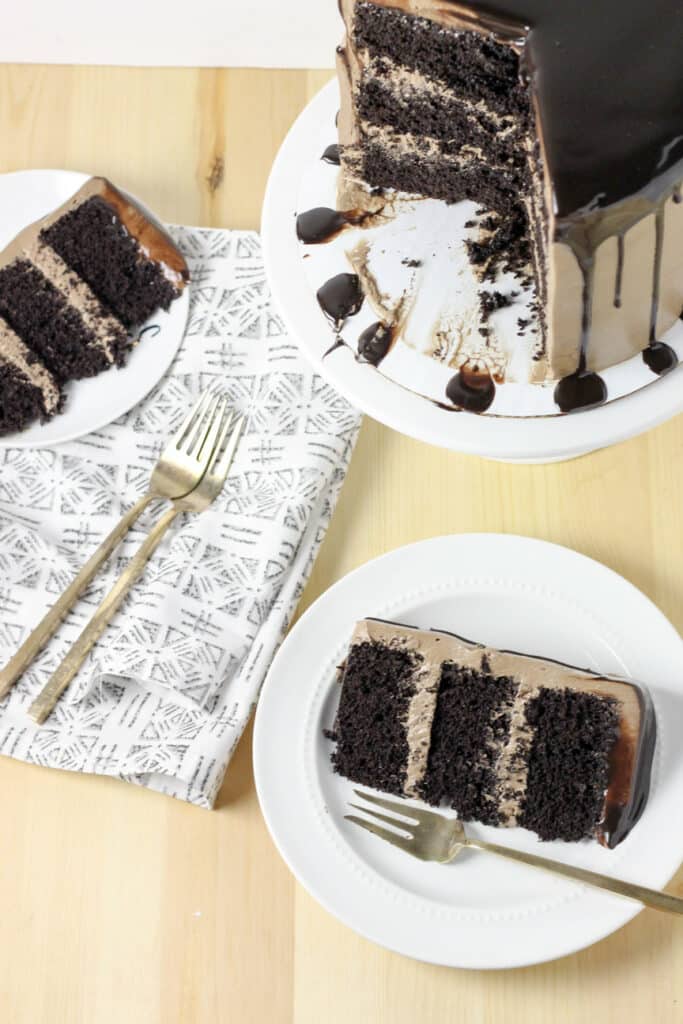 Also, side note, and by the way not an ad, but I tried Pam's new baking spray for these cakes, and worked so well guys, it's definitely worth a shot!
Let's get through this January with chocolate cake, it's the right thing to do.
Ingredients
For the cake:
2 1/4 cups flour
3/4 cup dark cocoa powder
1 tsp. baking soda
1 tsp. baking powder
1 tsp. salt
1/4 cup oil
1 1/2 cups sugar
2 eggs
1 tsp. vanilla
3/4 cup buttermilk
1/4 cup sour cream
1/2 cup very hot water
For the frosting:
5 egg whites
1 1/4 cup sugar
1 1/4 cup butter
1 tsp. vanilla
1/4 tsp. salt
1/2 cup melted chocolate, cooled
Instructions
For the cake:
Preheat your oven to 350 degrees, and grease three 6 inch cake pans or two 8 inch cake pans.
In a medium bowl, whisk together the flour, cocoa powder, baking soda, baking powder, and salt. Set aside.
In a large bowl, stir together the oil and sugar until combined. Beat in the eggs and vanilla.
Add in the flour mixture and buttermilk alternating in several additions, starting and ending with the flour mixture.
Stir in the sour cream until combined. Slowly add in the hot water, and beat until the mixture is smooth.
Evenly separate the batter between your pans. Bake for 30-32 minutes, or until a cake tester comes out clean.
Cool completely before frosting.
For the frosting:
Over a double broiler, whisk the egg whites and sugar until the mixture reaches 160 degrees.
Transfer the mixture to a stand mixer, or use a hand mixer, Using the whisk attachment, beat the mixture until it has completely cooled, and forms stiff peeks.
Switch to the paddle attachment. One tablespoon at a time, add in the softened butter.
The mixture will begin to look thin and separated. Continue to beat for 5-10 minutes, until the mixture comes back together and becomes light and fluffy.
Add in the vanilla extract and melted chocolate. Beat for several minutes until the chocolate is completely incorporated.
Frost in any way you'd like!
https://www.dougheyed.com/perfect-chocolate-cake/
Comments