Chocolate Chip Cookie Cupcakes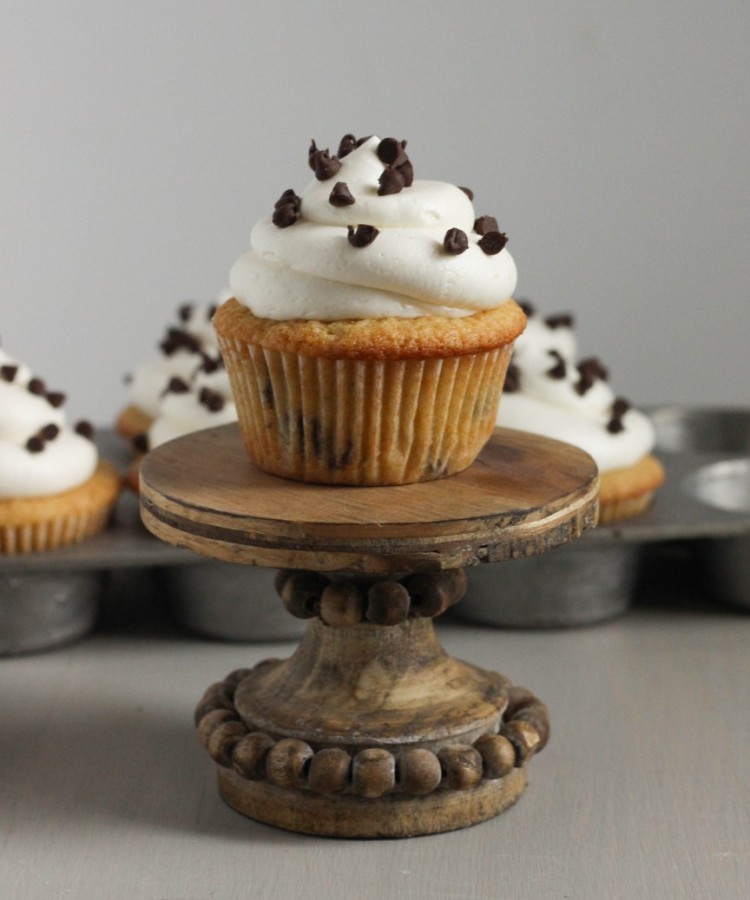 Let's talk about combining desserts today guys. Why the heck not?
Basically one day I wanted a cupcake, but also a cookie. I'm pregnant, it's normal I promise. So for the sake of my unborn child, let's have both.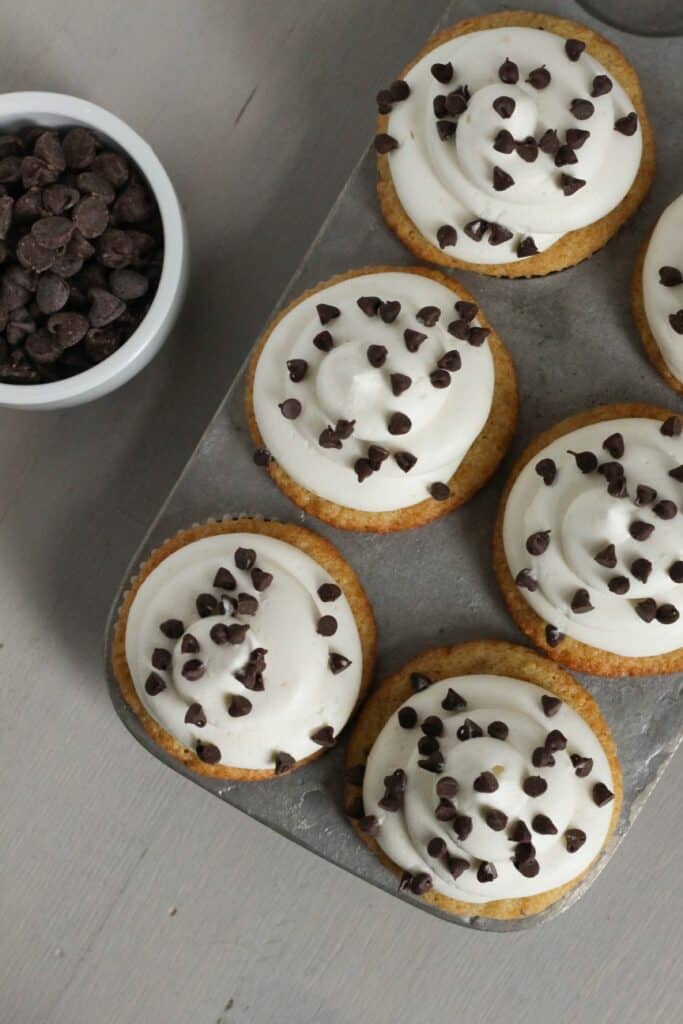 I took one of my basic vanilla cupcake recipes and switched it up to include brown sugar and chocolate chips. That'll make this cake taste like cookie, and seriously it's still so simple. You've probably got everything you need already- I did.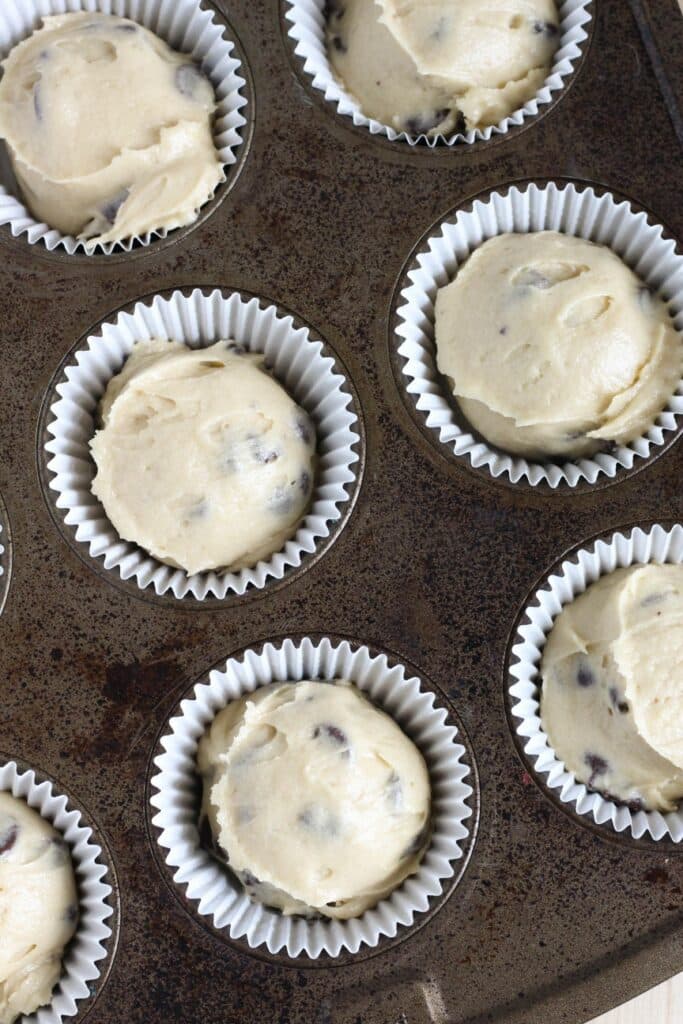 They bake up to a pretty golden brown, and you'll cool them before piling on some of this milk-flour frosting. You read that right.
I've never made this before now, and it's a really interesting frosting. I wanted something that actually had milk in it, and that still offered a light, fluffy, milk-resembling end result.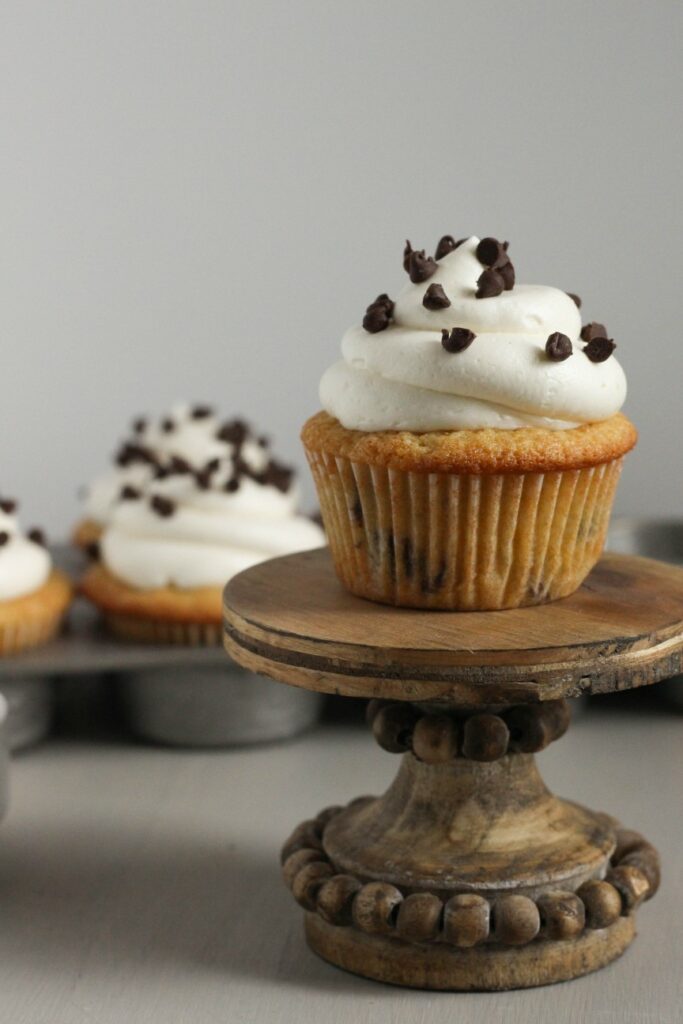 So it's kind of odd- you start by making a milk and flour paste. And then after that cools, you beat butter and sugar, and then add in the flour paste. Somehow, and I'm convinced it's magic, this eventually becomes this fluffy, beautiful frosting that you'll love.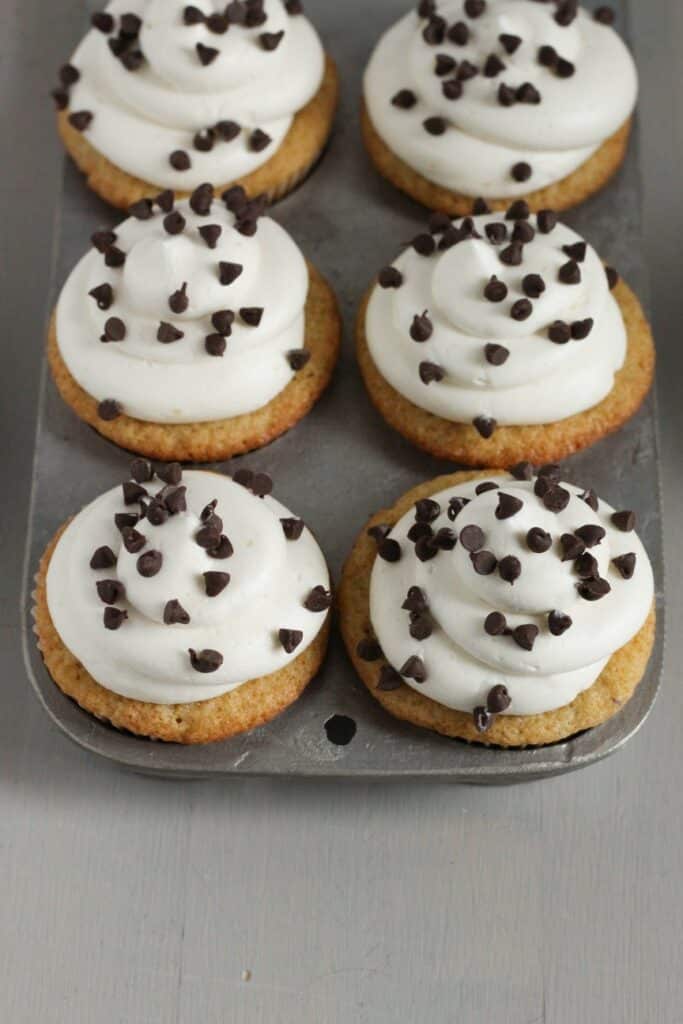 I topped mine with mini chocolate chips, mostly for the whimsy tbh, but also because I love them.
The end result is pretty, satisfying, and it tastes like a dang cookie! Another thing- this brown sugar cake base would be GREAT with cinnamon and nutmeg as a spice cake, I'm sure of it. Or just cinnamon, and we'll call it a snickerdoodle cupcake. Whatever you want guys, I'm in.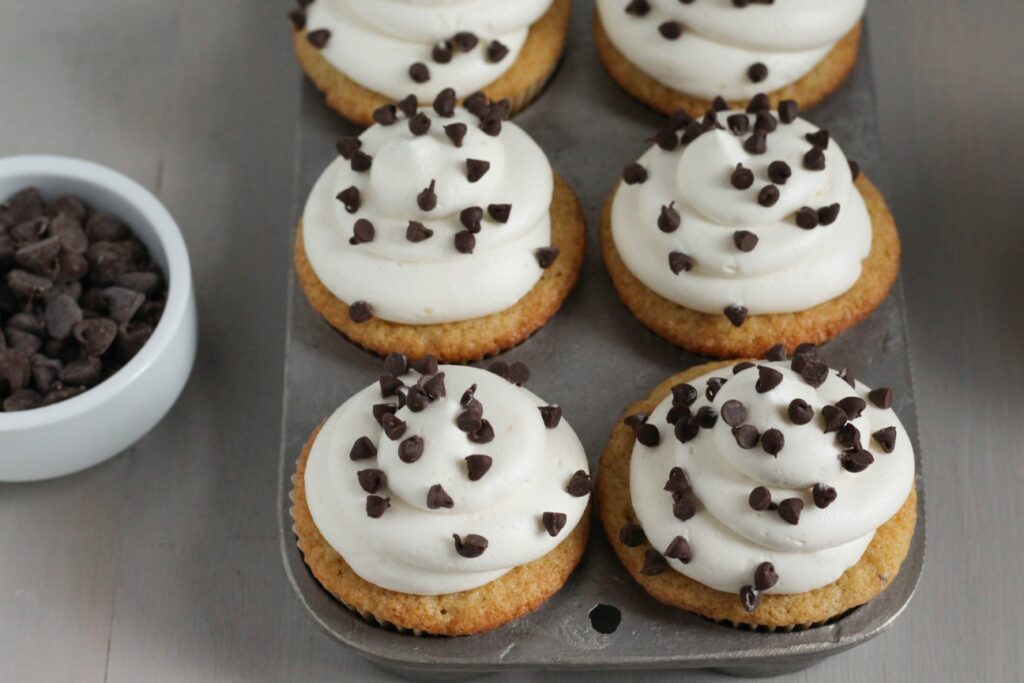 Whether you're also in pregnancy craving mode, or if you just want a cupcake that tastes like a cookie, this is the one. Enjoy!
Chocolate Chip Cookie Cupcakes
Ingredients
For the cupcakes:
1/2 cup softened butter
1/2 cup sugar
1/4 cup brown sugar
2 eggs
1 tsp. vanilla extract
1/4 cup sour cream
1 cup flour
1 1/2 tsp. baking powder
1/2 tsp. salt
1 cup chocolate chips
1/4 cup flour
For the frosting:
3 tbs. flour
1/2 cup milk
1/2 cup cream
1 cup sugar
1 cup butter
1 tsp. vanilla extract
1/4 tsp. salt
1/4 cup mini chocolate chips
Instructions
For the cupcakes:
Preheat your oven to 350 degrees, and line a 12 cup muffin tin with paper liners.
In a large bowl, beat together the butter, sugar, and brown sugar until fluffy. Stir in the eggs, vanilla, and sour cream until smooth.
Add in the 1 cup flour, baking powder, and salt. The mixture will be thick.
In a small bowl, toss the chocolate chips and 1/4 cup additional flour until the chips are coated. Stir the floured chips into the batter (including excess flour).
Evenly distribute the batter between 12 muffin cups.
Bake for 18-20 minutes, or until a cake tester comes out clean. Cool completely before frosting.
For the frosting:
In a small saucepan, cook the flour, milk, and cream over medium heat until it becomes very thick.
Remove from the heat, and let the mixture cool completely.
In a large bowl, beat together the sugar and butter until light and fluffy. Then add in the cooled flour mixture.
Beat together for several minutes, until the mixture becomes light and fluffy. Then beat in the vanilla extract and salt.
Frost your cupcakes as desired, and top with the mini chocolate chips. Enjoy!
https://www.dougheyed.com/chocolate-chip-cookie-cupcakes/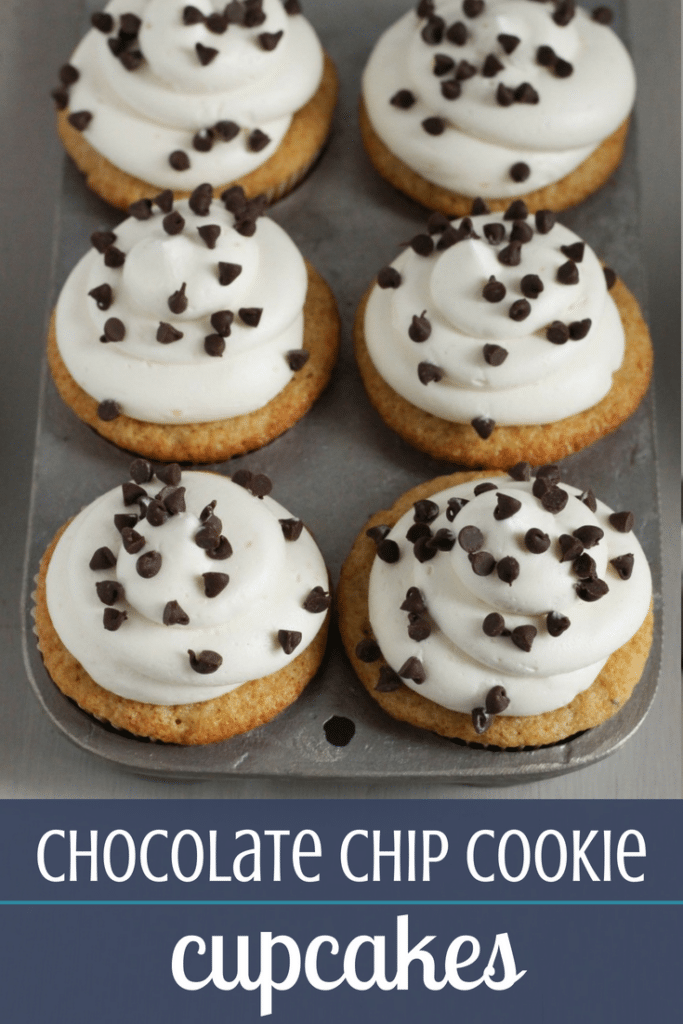 Comments