Vegan Chocolate Chip Cookies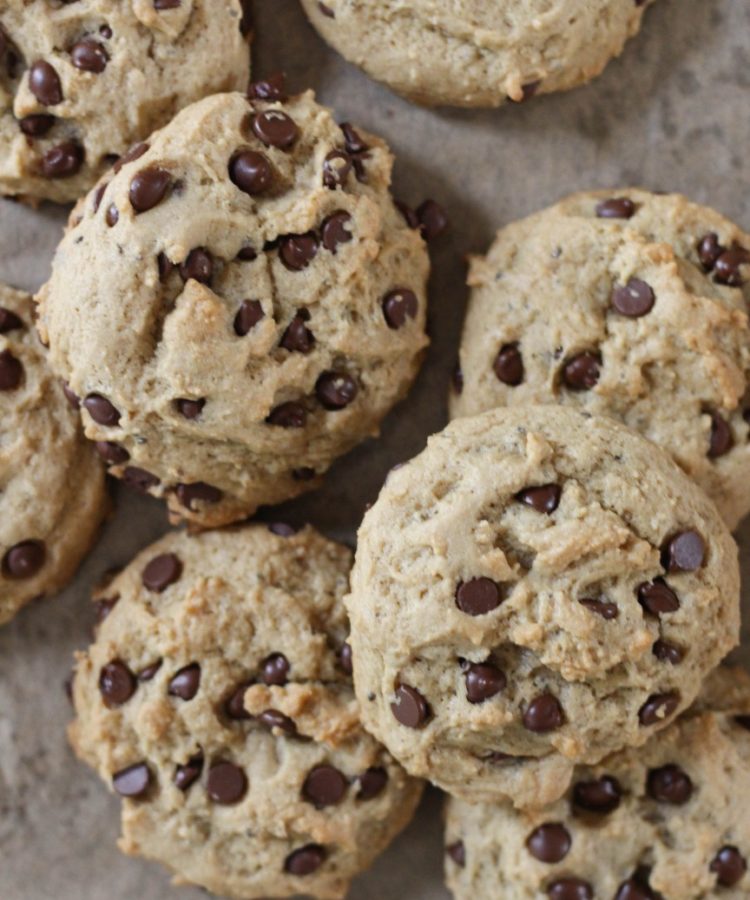 Hey everyone! I've recently ventured into vegan baking for some chocolate chip cookies and guys, you wouldn't even know the difference!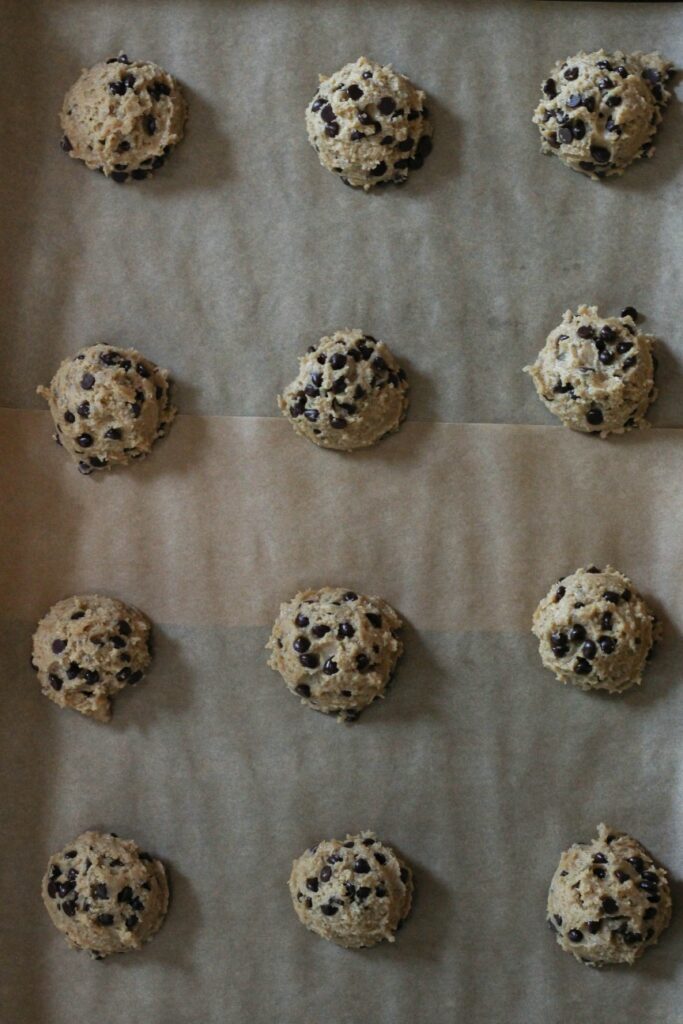 I don't actually know any vegan eaters, but I do have a family friend who has some diet restrictions that, in baking, may as well be vegan. Plus, I find it really intriguing to bake vegan recipes- it kind of turns everything you know about baking upside-down, and it's fun to experiment with egg and dairy replacements!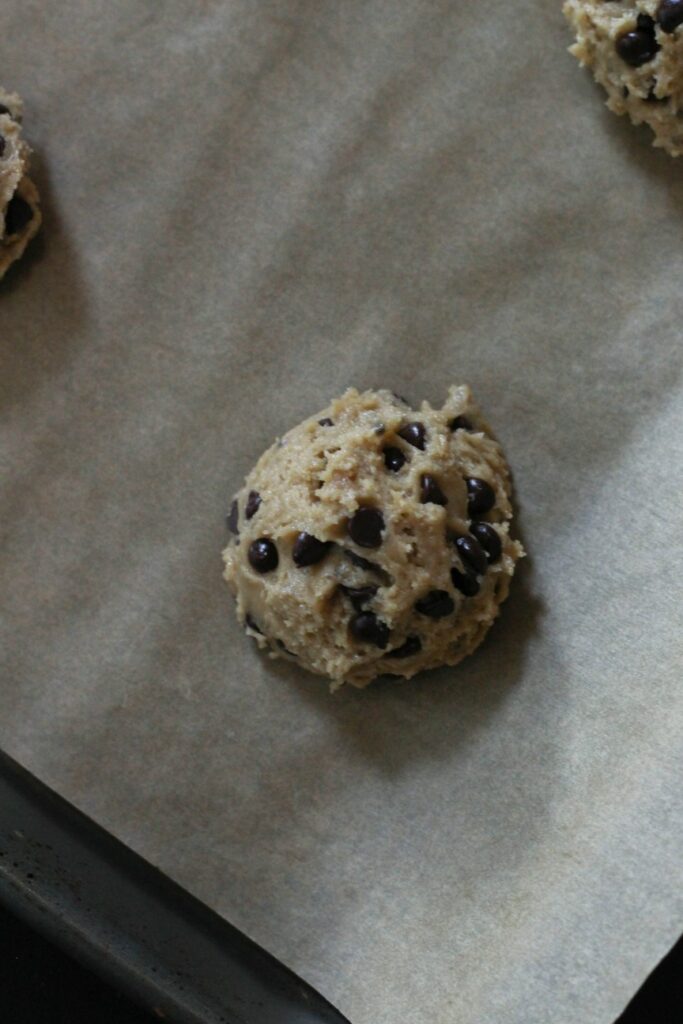 Add on top of all that the high-altitude factors, and we've got some science up in here this week. So, here's what I'm swapping out:
Egg= chia seeds soaked in water
Butter= margarine
Milk= almond milk
Chocolate chips= non-dairy chocolate chips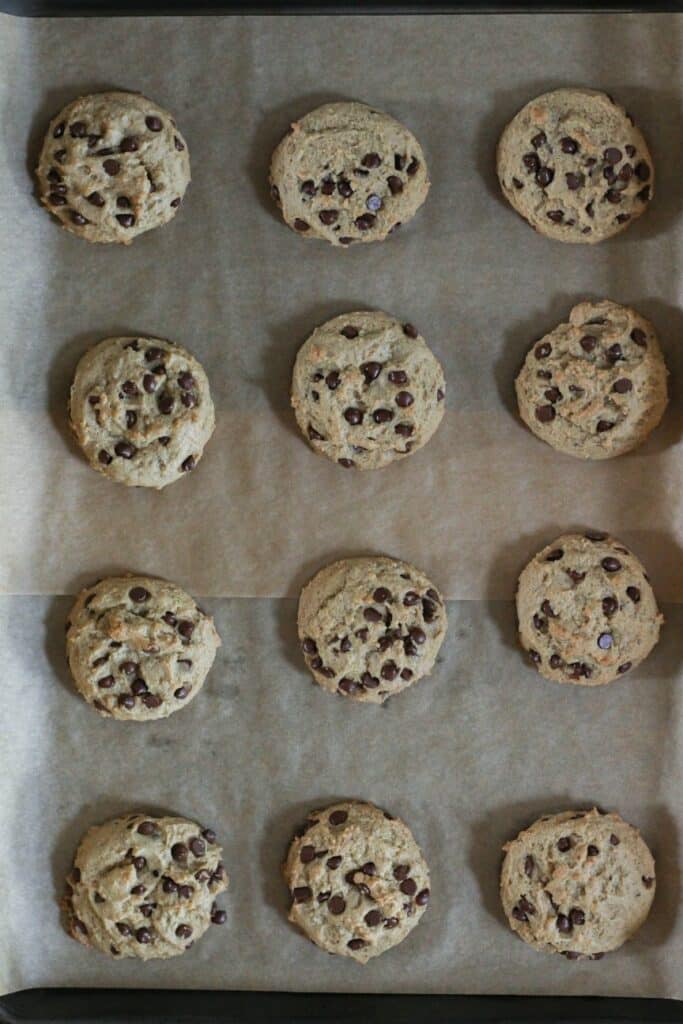 I have to say, of anything, the chocolate chips are like. Entirely not noticeable as a substitute. So much so that it makes me wonder why we even need milk in chocolate to begin with- these taste EXACTLY the same as your normal semi-sweet chocolate chips. Also, they're available in all my normal grocery stores!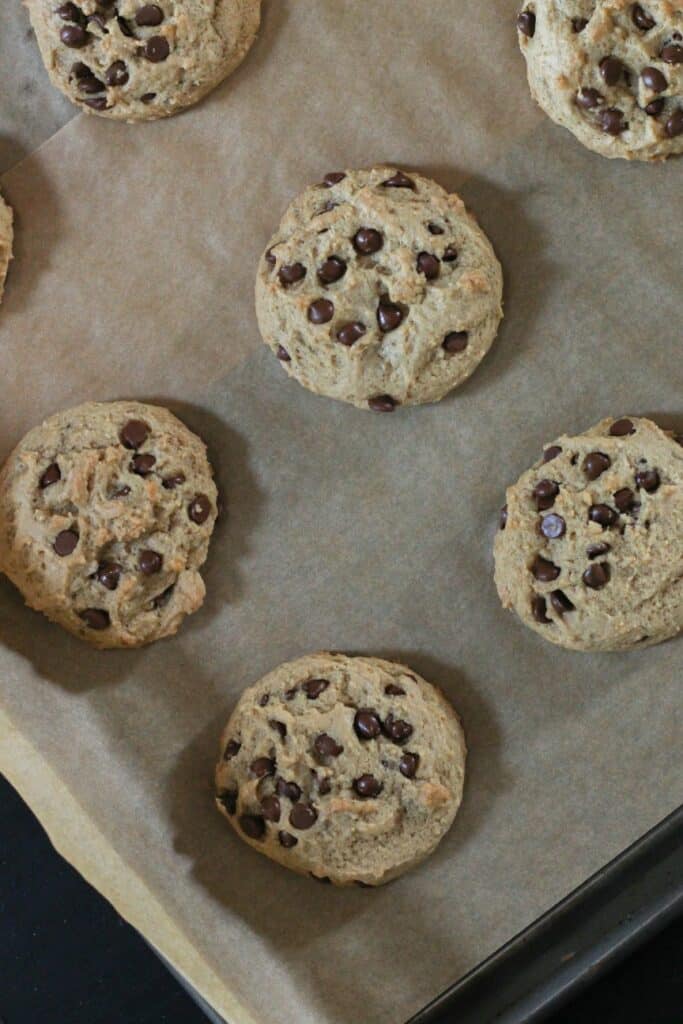 And a note on the egg substitute- there are a lot of options for egg subs. Chia seeds just happened to already be in my pantry (instead of applesauce) but it's really easy to find egg swap charts online!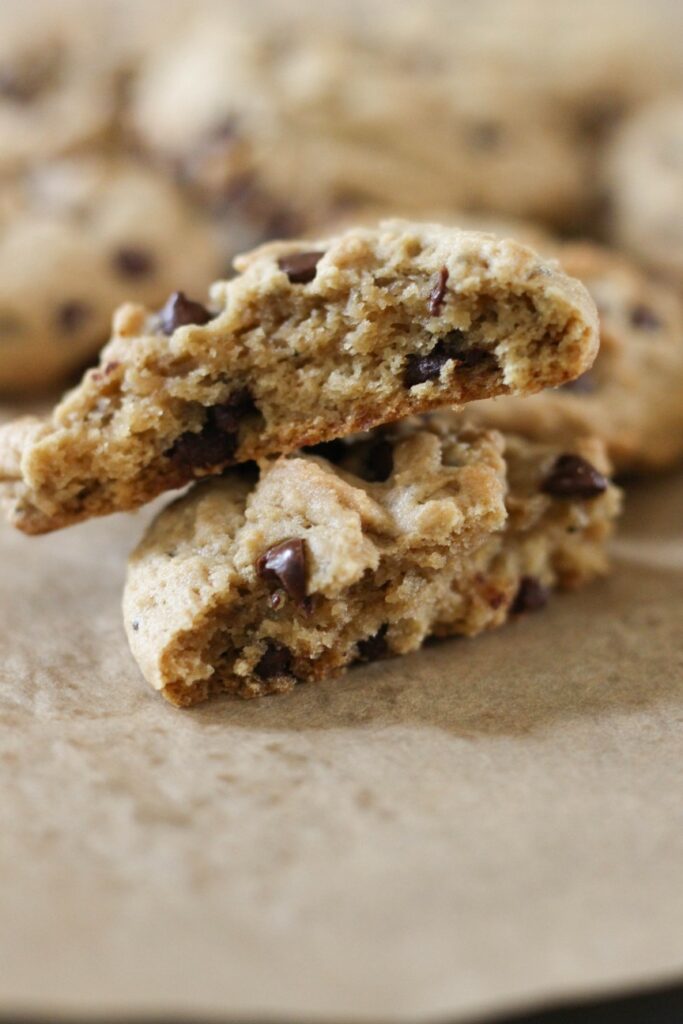 These cookies are chewy, soft, and chocolatey. I actually really loved them, and I ate plenty on my own- they taste very indulgent, and while the flavors are just slightly different from your classic chocolate chip cookies, the different is minimal to be honest. Score!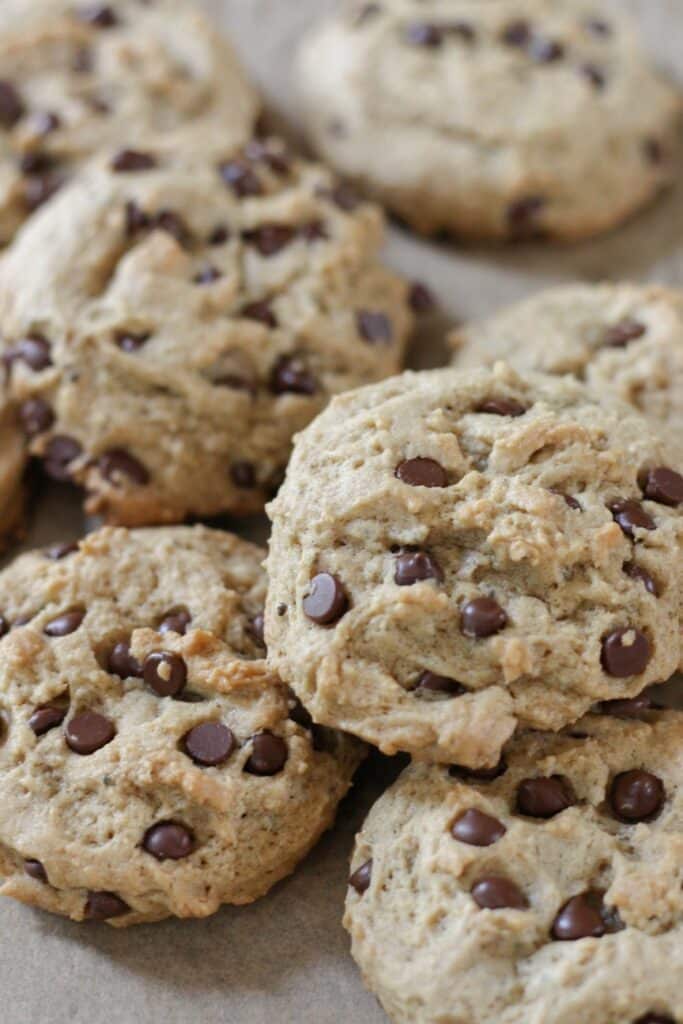 So let's call it a high-altitude-vegan-chocolate-chip-cookie kind of day, shall we? Enjoy!
High Altitude Vegan Chocolate Chip Cookies
Ingredients
1

tbs.

chia seeds

3

tbs.

water

1/2

cup

room temperature dairy-free margarine

(I used Earth Balance)

1

cup

brown sugar

1/4

cup

sugar

2

tsp.

vanilla extract

1/4

cup

vanilla almond milk

2 1/4

cups

flour

3/4

tsp.

baking soda

1/2

tsp.

salt

2

cups

dairy-free mini chocolate chips

(I used Enjoy Life)
Instructions
In a small bowl, stir together the chia seeds and water, and set aside. It will thicken while you prepare the rest of the dough.

In a large bowl, beat together the margarine, brown sugar, sugar, vanilla, and almond milk until smooth. Add in the soaked chia seed mixture, and stir until combined. Add in the flour, baking soda, and salt, and beat until completely incorporated. The dough will be fairly soft. Fold in the mini chocolate chips.

Cover the bowl, and refrigerate for 30 minutes to 1 hour. Preheat your oven to 375 degrees, and line two baking sheets with parchment paper.

Scoop the batter in two-tablespoonfuls onto your baking sheets. Bake for 10-12 minutes, or until the edges just start to become golden brown. Cool and enjoy!
Comments