Chocolate Spiced Shortbread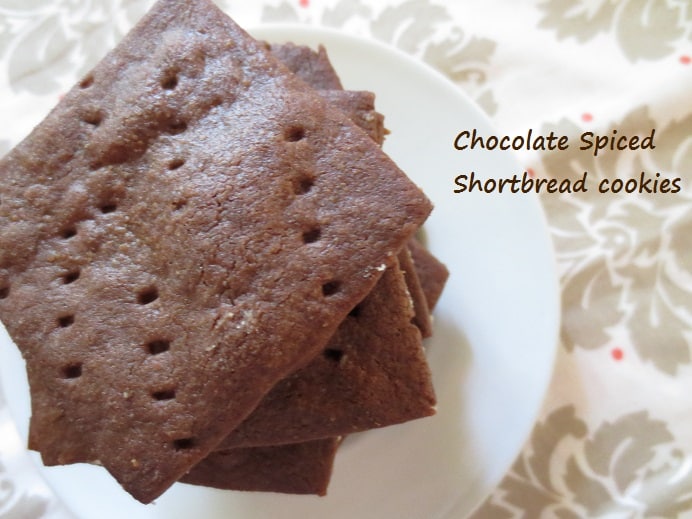 Shortbread is one of the things that you can't stop eating once you've started. They are super buttery, light, and crumbly, and since most recipes don't have eggs, they won't weigh you down. All that really means is that you'll probably eat twenty in one sitting. Shortbread is also only lightly sweet, which will help with that whole guilt about eating twenty cookies at once.
Plus, no eggs means that you can eat the dough, so it's great to make shortbread with kids. It also will hold its shape really well so you can use cookie cutters to make something really adorable!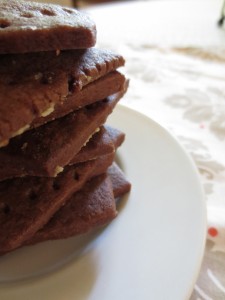 This recipe uses cocoa powder and brown sugar to add some serious depth in flavor, and it's actually gone from just a random test recipe to one of my favorite cookies ever. Shortbread is super simple to make, and if you choose not to use cookie cutters, you can use every bit of dough by just cutting the last lump of dough like a pizza!
Shortbread dough really only takes a couple of minutes to throw together, which is great since you'll probably eat the entire batch today. With only a small amount of ingredients, you probably already have everything you need. Enjoy!
Chocolate Spiced Shortbread
Ingredients
2 sticks soft butter
2/3 cup brown sugar
Vanilla
Salt
1 tsp. cinnamon
pinch of nutmeg
pinch of cloves
1/4 cup cocoa powder
2 cups flour
Instructions
Beat butter and sugar until fluffy
Add in vanilla, salt, cinnamon, nutmeg, and cloves.
Slowly add in cocoa powder
Mix in flour
Wrap dough in plastic wrap, and refrigerate for 20-30 minutes
Roll out, cut however you like, and bake at 350 degrees for 12-15 minutes
https://www.dougheyed.com/chocolate-spiced-shortbread/
Comments