Blood Orange Cake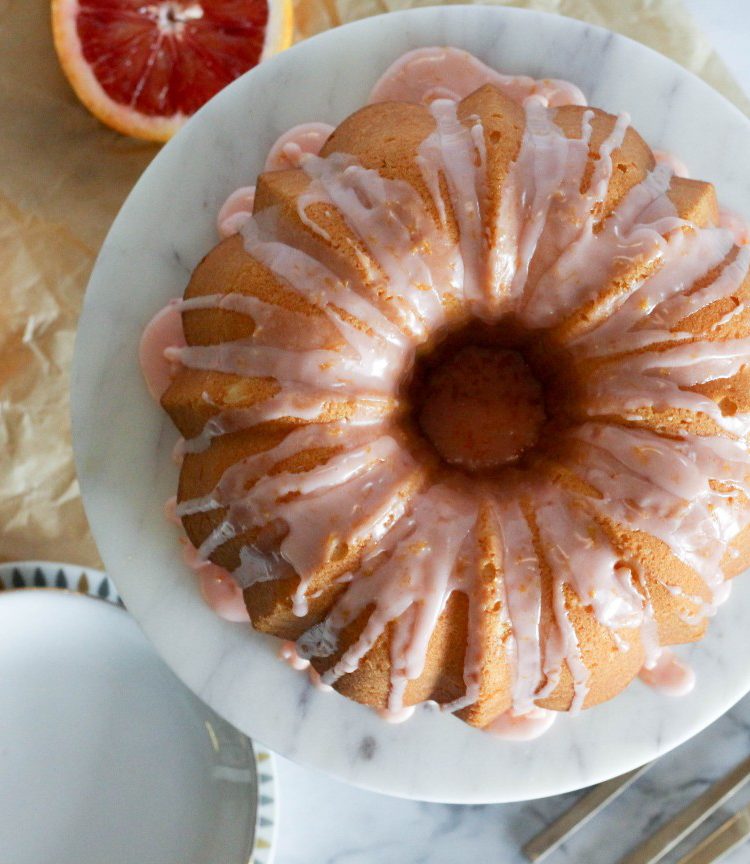 Hey everyone!! I hope you and the weekend had a long, good time, and that you're making a Sunday cake like me today.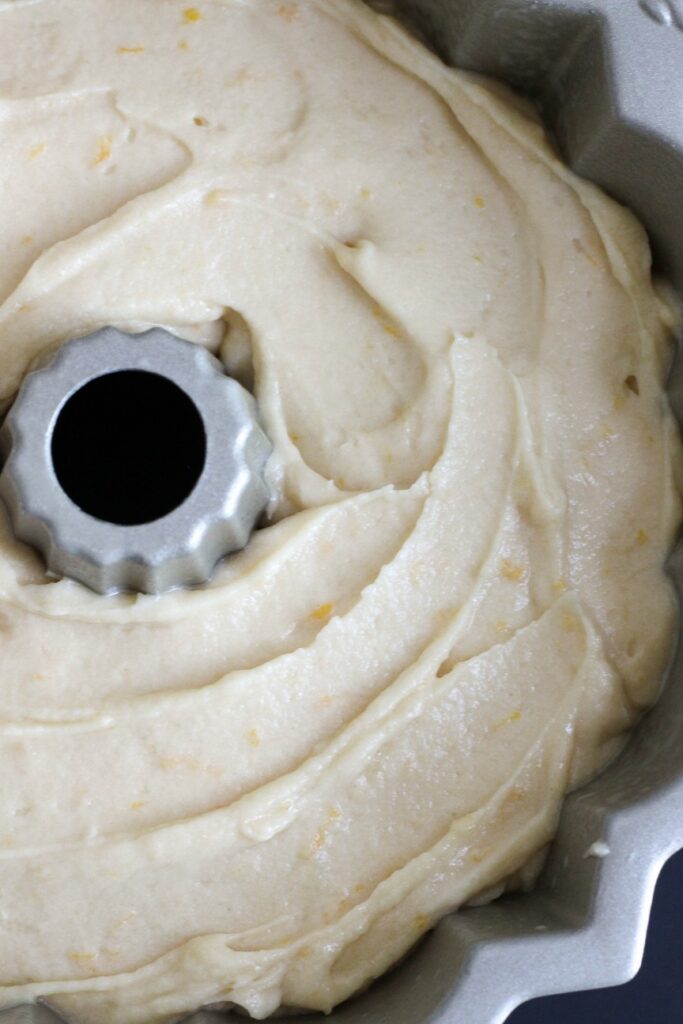 I'm about to go meet up with a friend and I just recently bought this adorable little 6 cup bundt tin, so I figured today is the right time to give it a go. If you don't have an adorable half-size bundt pan, it's okay! Bake up this cake in a loaf pan instead, or double the recipe and make it in a regular size bundt!
I know I'm making a lot of pound cakes lately guys! Here's why- one, they are really simple recipes that come together quickly, and I'm still getting into the swing of full time work with a commute and a baby at home- life is crazy! But also, I think these cakes are incredibly satisfying and versatile. It's the perfect gift cake, it's the perfect coffee cake, and you can flavor pound cake any which way- now my blog is a case study to that fact!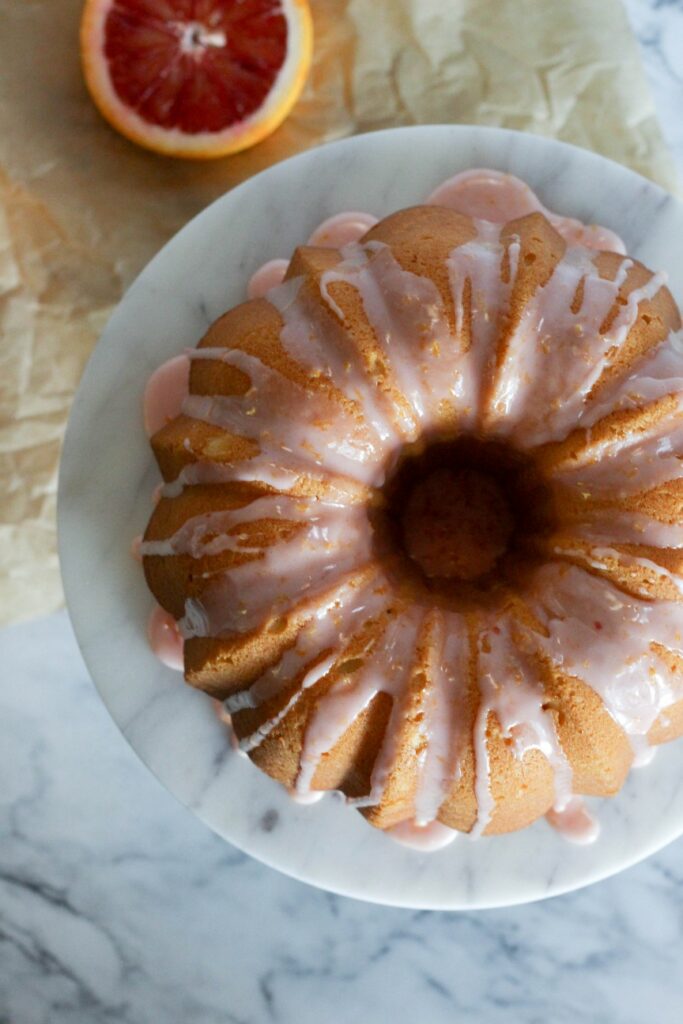 Blood oranges are in season right now, and we all know how pretty they are. This icing is colored only by using blood orange juice and it turns it this pretty pink color that is total perfection. Hey fun fact- did you guys know I don't like fruit? I'm a child haha. But I do love fruit flavors so it's wonderful in cake. Ya know, when you've stripped out any nutritional value and covered it in sugar.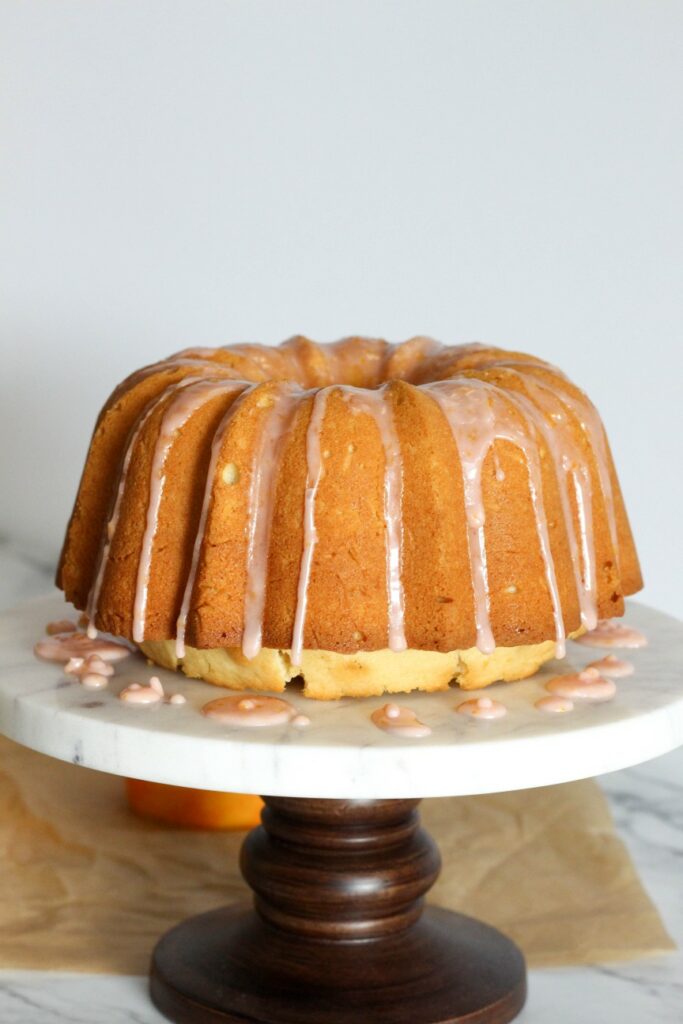 So, this is a classic pound cake recipe, and we're replacing the milk in the recipe with blood orange juice. We're also throwing in a ton of orange zest to bring out a little more of that citrus flavor to the whole thing.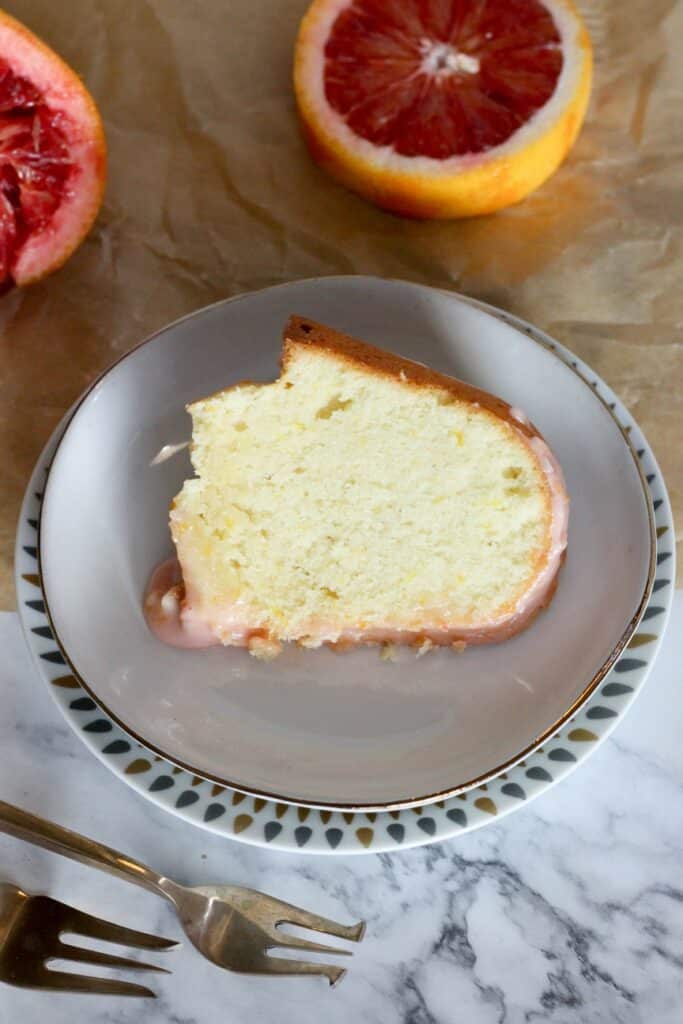 And to top it off, a pretty pink blood orange glaze. It's super easy to whip up- you just whisk orange zest, orange juice, and powdered sugar together until smooth. Drizzle it over your cooled cake and it brings a lovely brightness to the whole thing. To be honest though, you don't even need the glaze. The pound cake is simple and lightly sweet on it's own.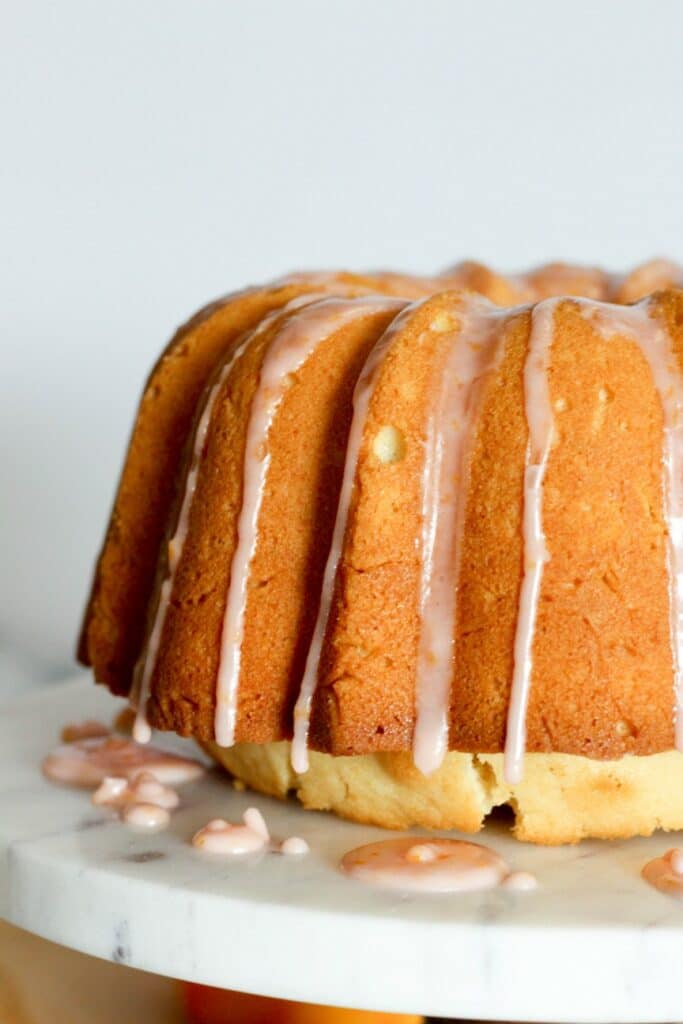 Enjoy it you guys, and I hope this takes you smiling into the week!
Blood Orange Cake
Ingredients
For the cake:
2 1/4

cups

flour

1/4

tsp.

baking powder

1

tsp.

salt

3/4

cup

softened butter

1 1/2

cups

sugar

Zest of 2 blood oranges

3

eggs

1/2

cup

blood orange juice (takes about 2 blood oranges)
For the glaze:
3

tbs.

blood orange juice

Zest from 1 blood orange

1

cup

powdered sugar
Instructions
For the cake:
Preheat your oven to 350 degrees and grease a 6 cup bundt pan or a loaf pan. Set aside.

In a medium bowl, stir together the flour, baking powder, and salt. Set aside.

In a large bowl, beat together the butter, sugar, and orange zest until light and fluffy. Add in the eggs, beating the batter between each egg addition.

Add in about half of the flour mixture and beat until smooth. Then add in the blood orange juice, and stir. Add in the remaining flour, and beat for several minutes until the batter is completely smooth.


Pour into your prepared pan. Bake for 50-55 minutes, or until a toothpick comes out clean. Cool completely before icing.
For the glaze:
Whisk together the orange juice, zest, and powdered sugar until smooth. Add more powdered sugar if needed to reach your desired consistency. Drizzle generously over the cake.
Comments