Hi everyone, and happy almost Friday!
I've recently changed my day job to another company where I get the privilege to work from home, which has been amazing. That being said, I pretty much work in my pajamas most days now, and most lady-like-ness has gone out the window on the day-to-day basis.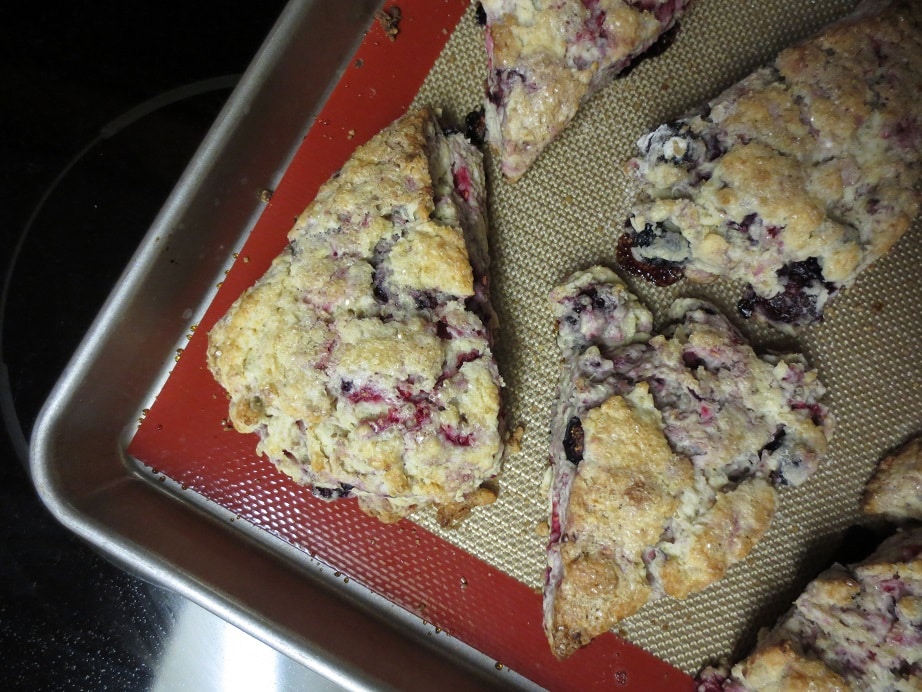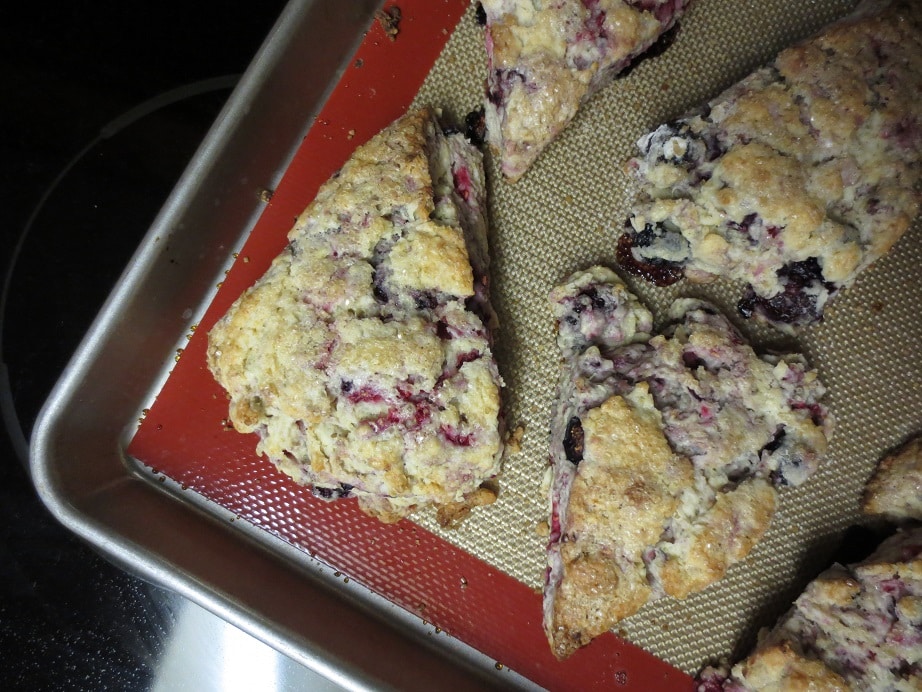 Just to be clear, working without having to get dressed, do makeup, hair, the whole thing, it's the best thing ever. Seriously, I recommend it.
But in general, sometimes I need to feel like a lady again, and the bottom line here; scones make me feel like a lady. In fact, I may have some tea with my scones just to keep it classy.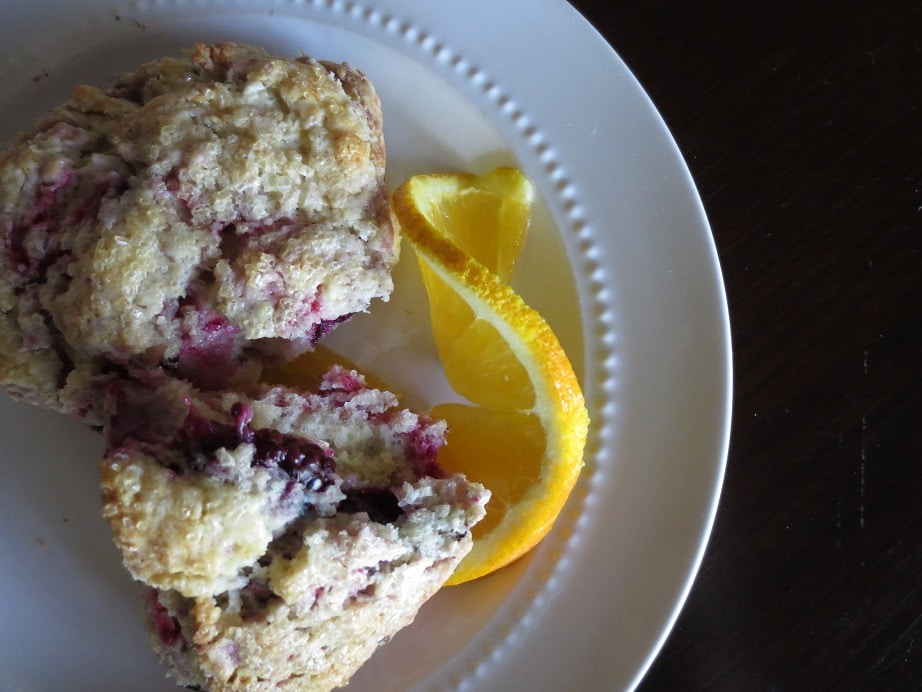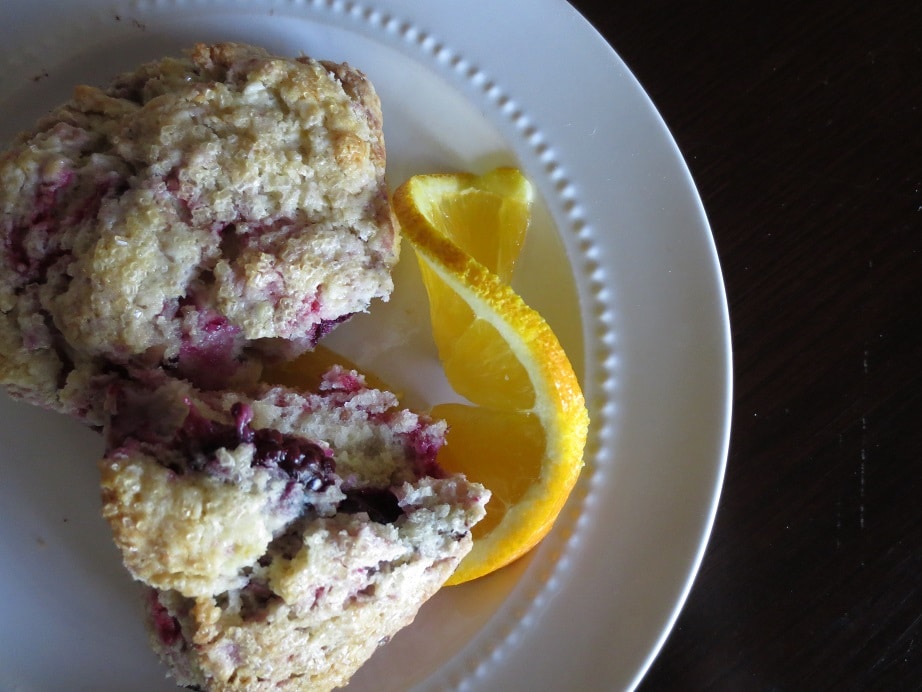 Sometimes I like to feel classy on the go, and I recently grabbed a cranberry orange scone from Starbucks, which is what inspired this recipe. I love the slight back-flavor that orange zest and extract brings to the scones, and you can use any kind of berries that look good at the grocery store. Plus, if you're anything like me, you probably buy berries for a recipe, but don't use them all- this is your leftover berry recipe!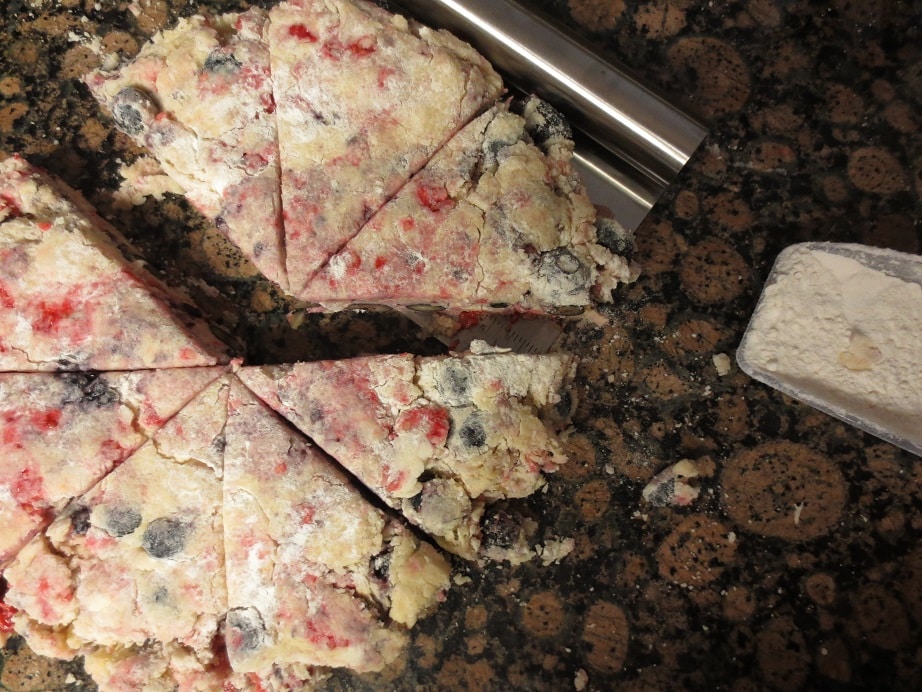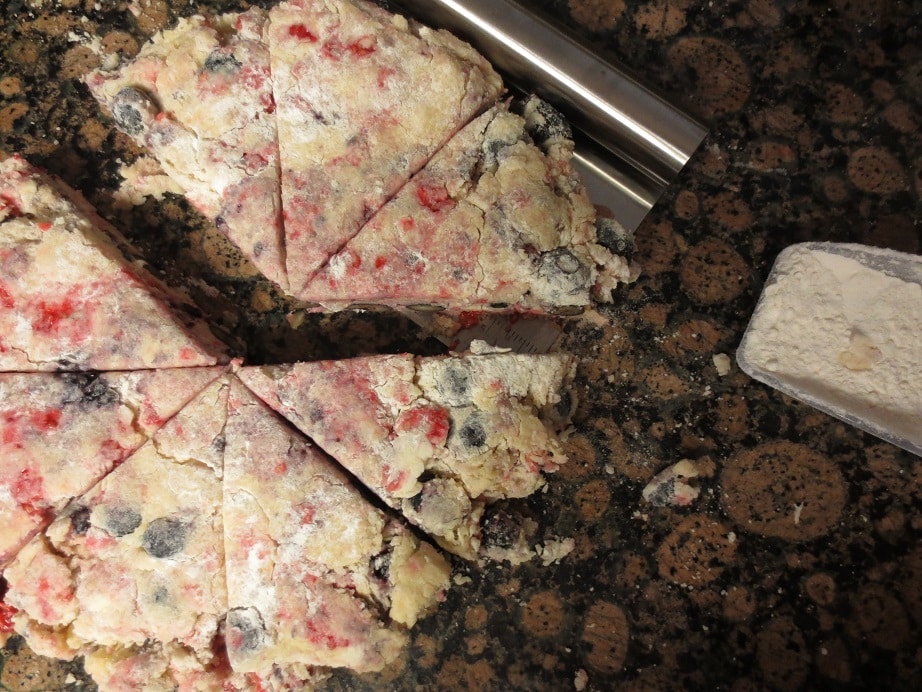 I'd say the best part of scones is really that they're super easy. It's basically a slightly sweet, flavored biscuit, and you don't even need a rolling pin because your hands work just fine. I actually usually just use clean hands to cut the cold butter into the flour mixture- here's what it looks like: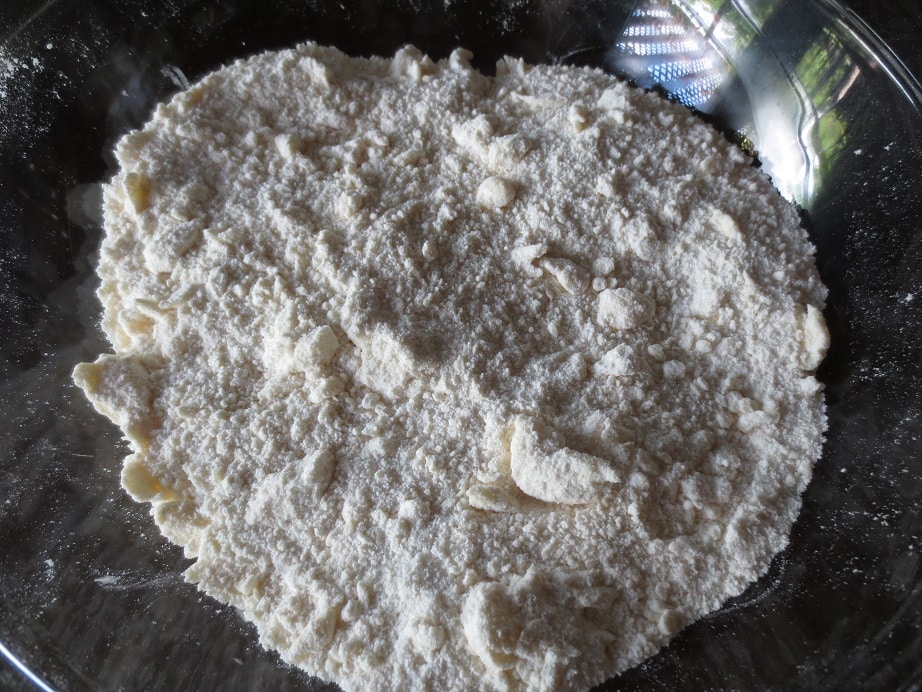 You can flavor scones with just about anything you'd like, and I've made an awesome chocolate chip version as well.
Brush the tops with cream to help brown them, and sprinkle some raw sugar on top before the oven to get that bakery-style crunch on top. Enjoy!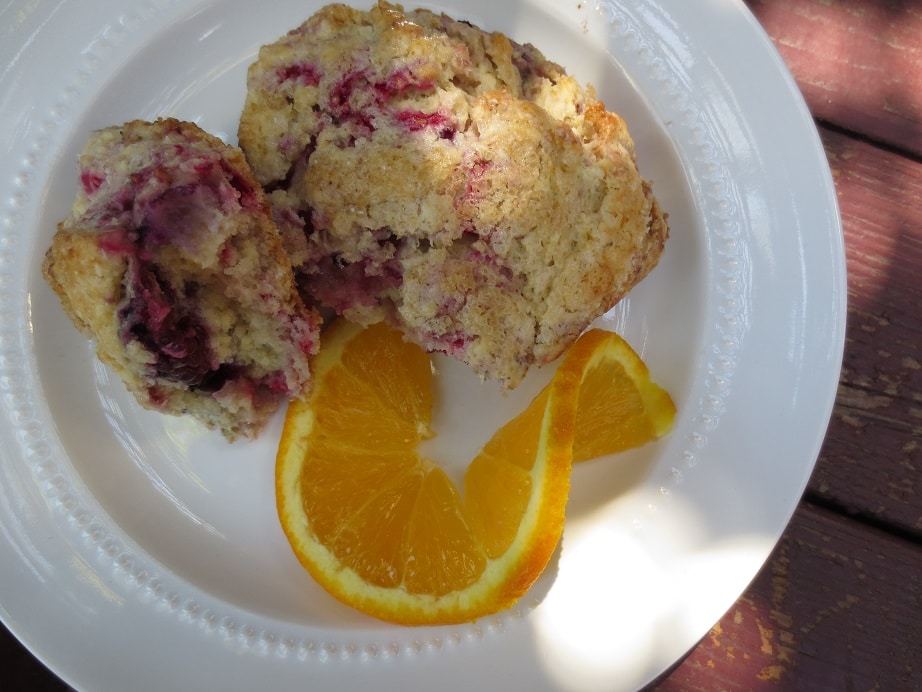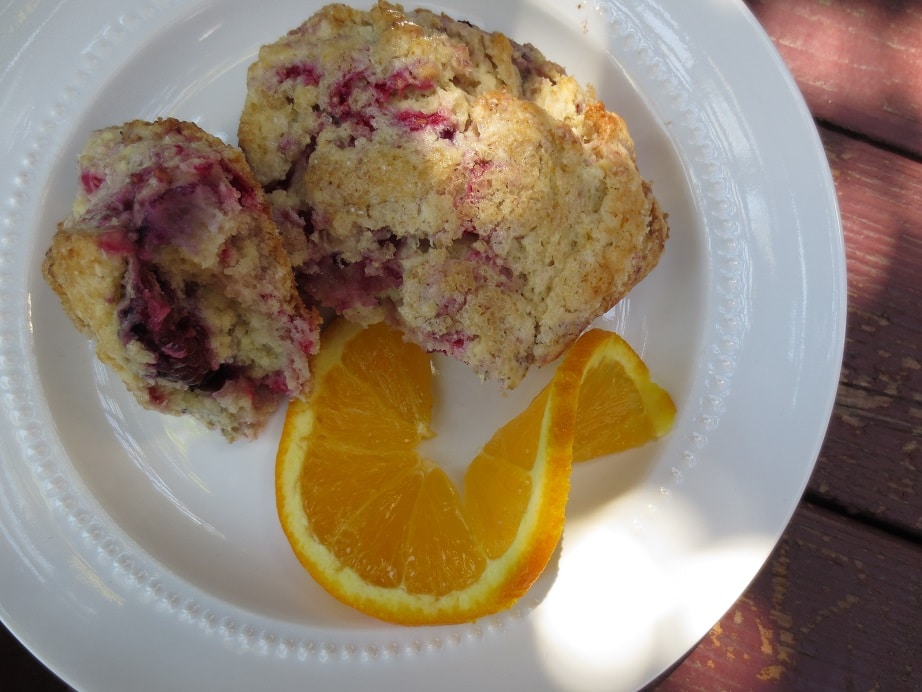 Triple Berry Orange Scones
Ingredients
2 1/4

cups

flour

1/2

cup

sugar

1

tsp.

baking powder

1/4

tsp.

baking soda

1

stick very cold butter

3/4

cup

berries

1

egg

1/2

cup

sour cream

Zest of 1 orange

1/2

tsp

orange extract
Instructions
-Preheat oven to 400 degrees

-In a bowl, whisk together flour, sugar, baking powder, baking soda, and salt.

-Using a pastry blender, fork, or clean hands, cut in the cold butter until mixture is crumbly. Then stir in berries

-In a small bowl. mix together the egg, sour cream, and zest and extract until smooth. Add it into the flour mixture.

-Stir together until dough starts to form. It will be fairly crumbly. Dump it onto a flat surface, and form into a disk about a half inch thick.

-Cut into eighths. Place on a lined baking sheet, and brush with cream or milk, and sprinkle raw sugar on top if desired.

-Bake at 400 degrees for 14-16 minutes, until golden.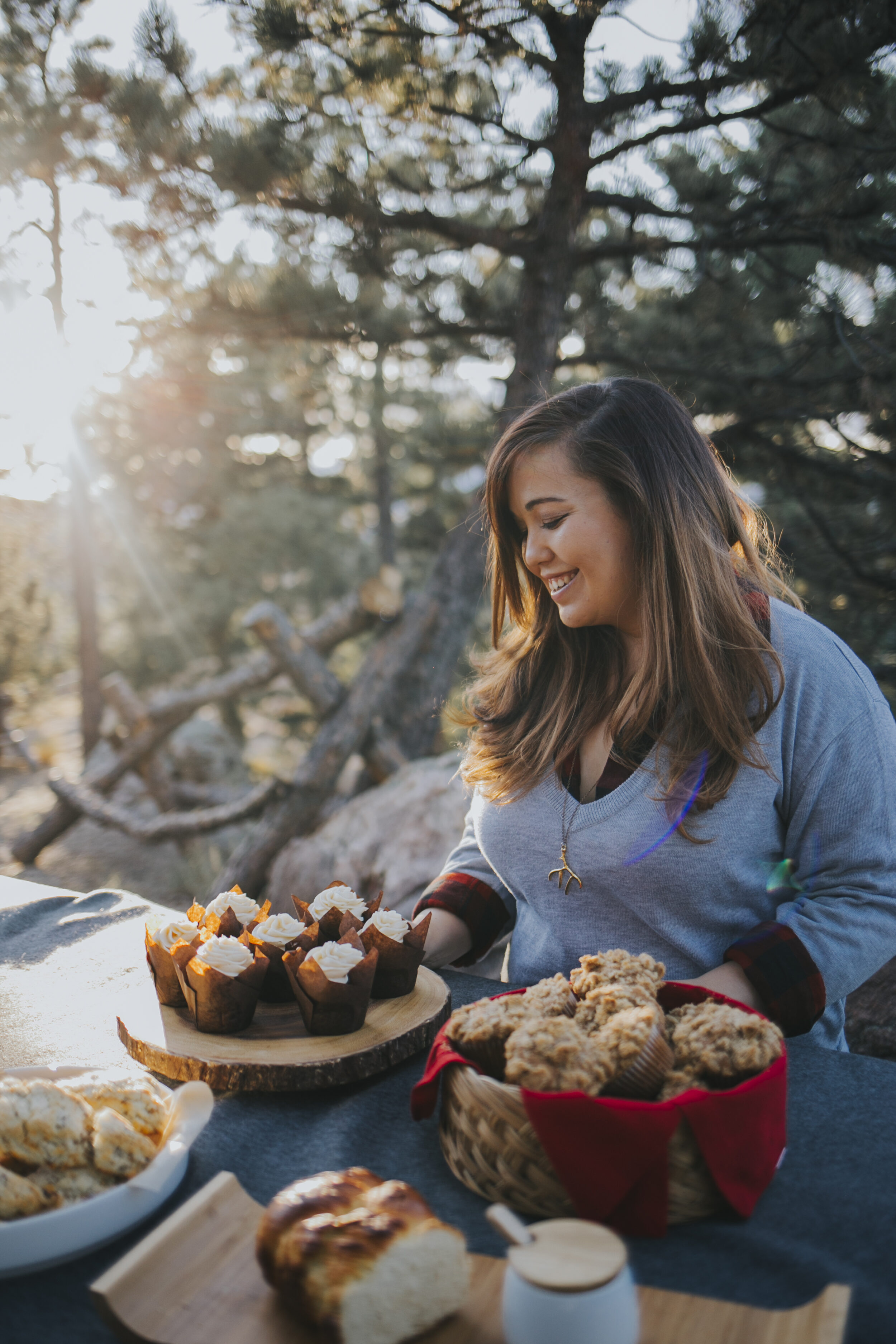 Hello and welcome! My name is Nicole, and Dough-eyed is a food blog for people who want to bake for their family and friends in high-altitude areas. Think of me as a friendly voice there with you in the kitchen, here to give you confidence when you're baking, and to help you with the struggles of baking at high-altitude. Come back every week for new recipes, tips, and advice on high-altitude baking!