Hey guys! Happy weekend, if that means anything anymore! It's another small-batch bake today with Snickerdoodles, one of my own long-favorites, and a recipe I've never shared here. Snickerdoodles are one of those super simple recipes that just comes out as something entirely different and delicious.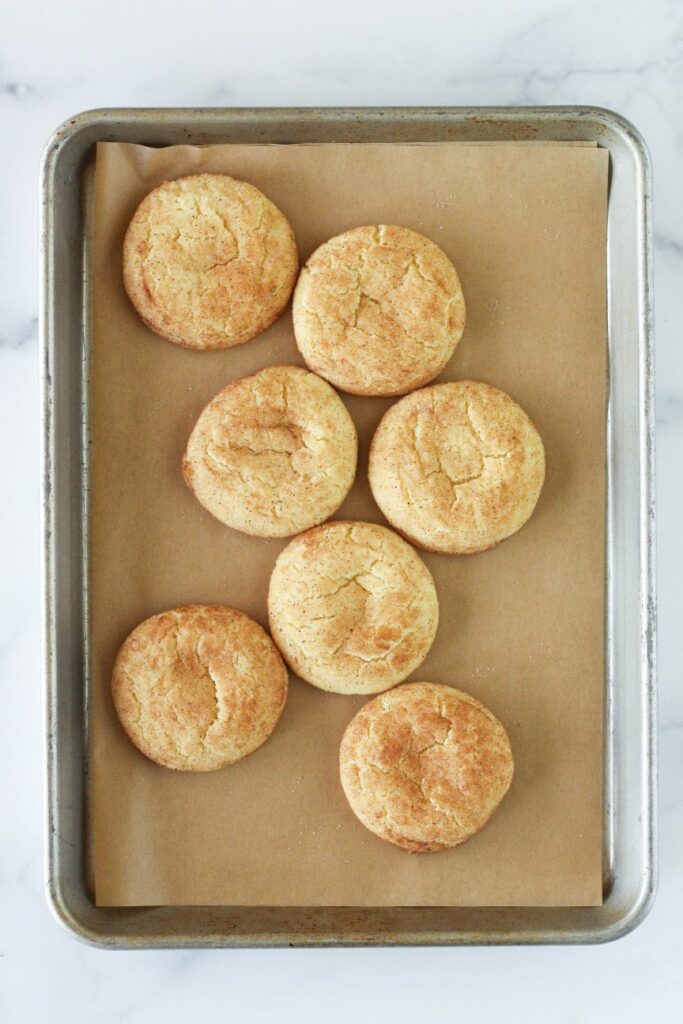 If you've never made them before, this is the perfect time. This recipe makes about 7 medium cookies with a generous dusting of cinnamon and sugar on the outside. They come out of the oven thick, chewy, and with a crunchy sugary coating.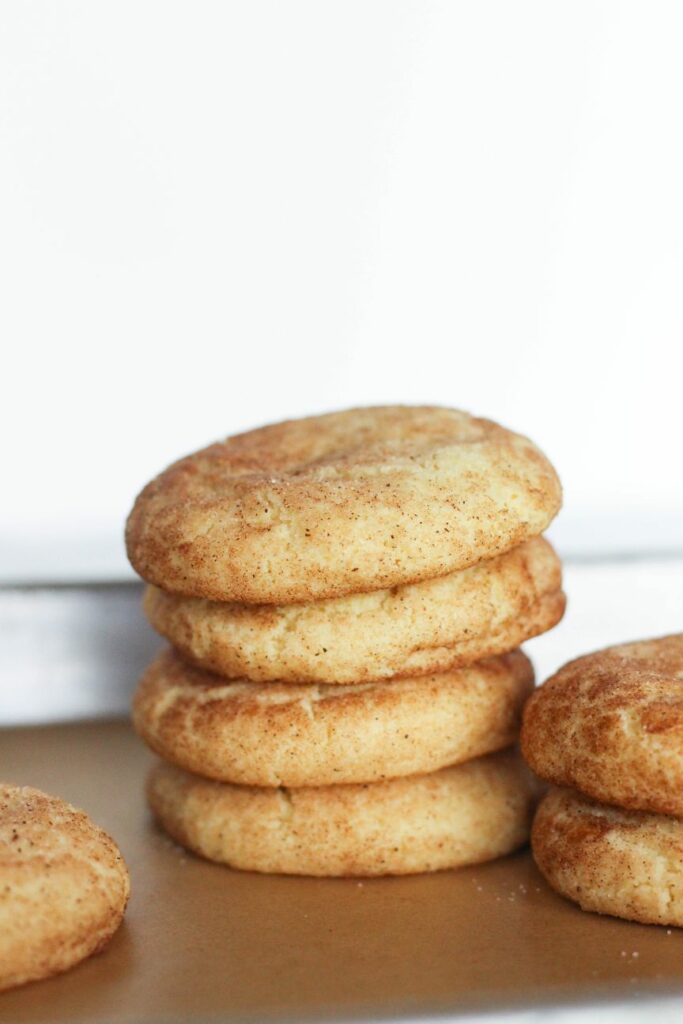 How to Make Small-Batch Snickerdoodles
This recipe starts off like most cookies- by beating together butter and sugar until they become light and fluffy. Then, we're adding in an egg yolk and a generous amount of vanilla extract.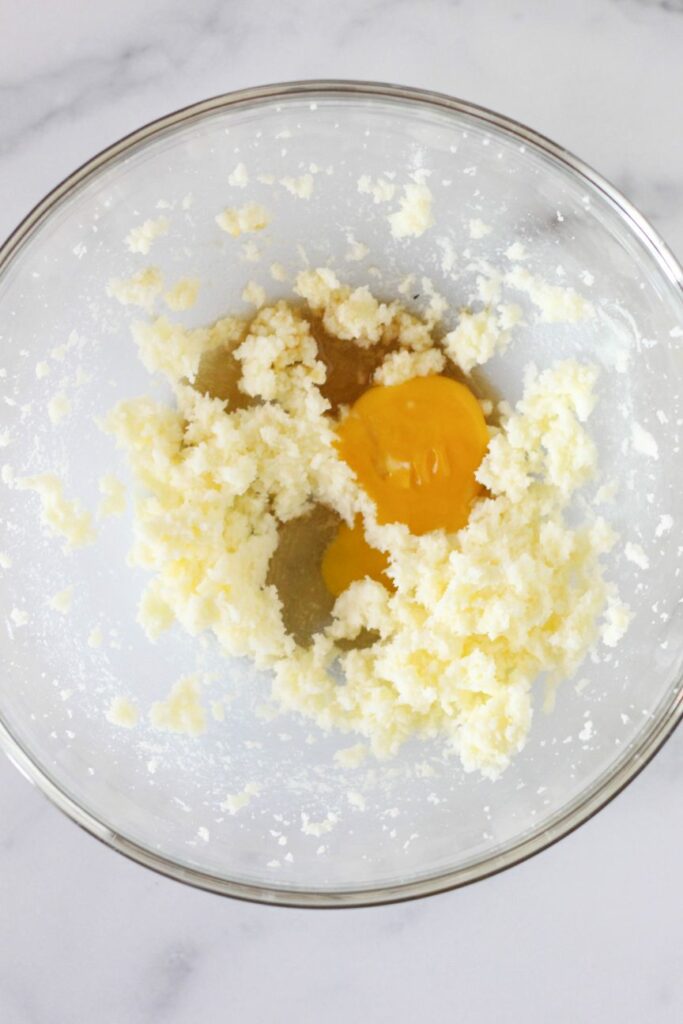 Then, add in the dry ingredients, which is flour, cream of tartar, salt, and baking soda. Cream of tartar is an acid, and it gives these cookies their signature tangy background flavor. It's really an important ingredient on this one!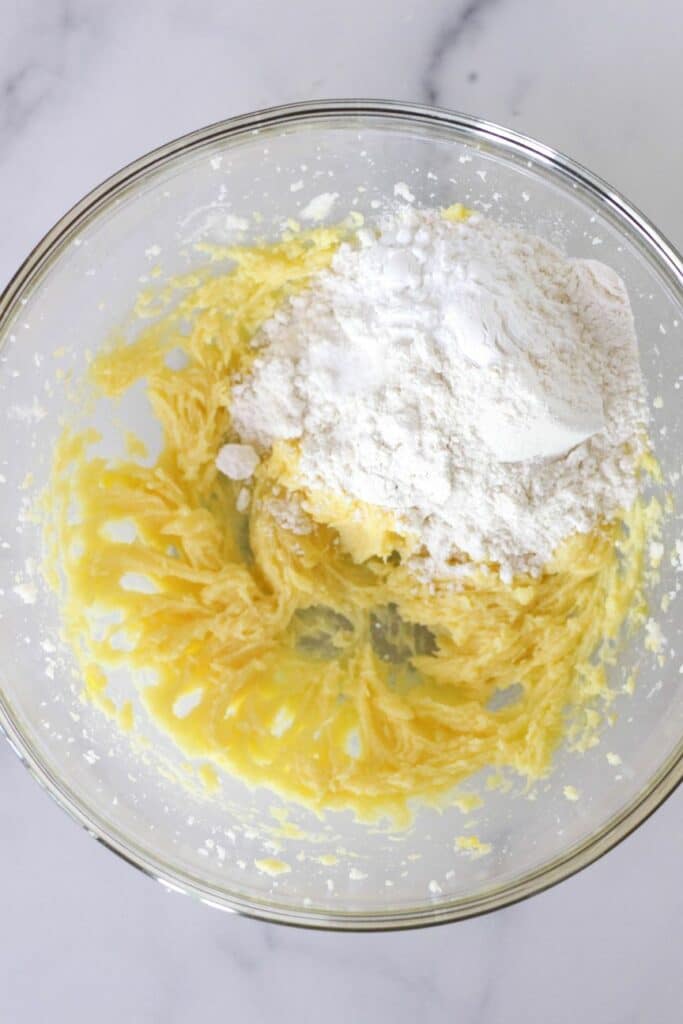 In a small bowl, stir together the additional sugar and the cinnamon. Then, scoop out your cookies into 2 tablespoon-fulls and roll each cookie ball in the cinnamon sugar mixture. It's off to the oven from there- super simple and quick!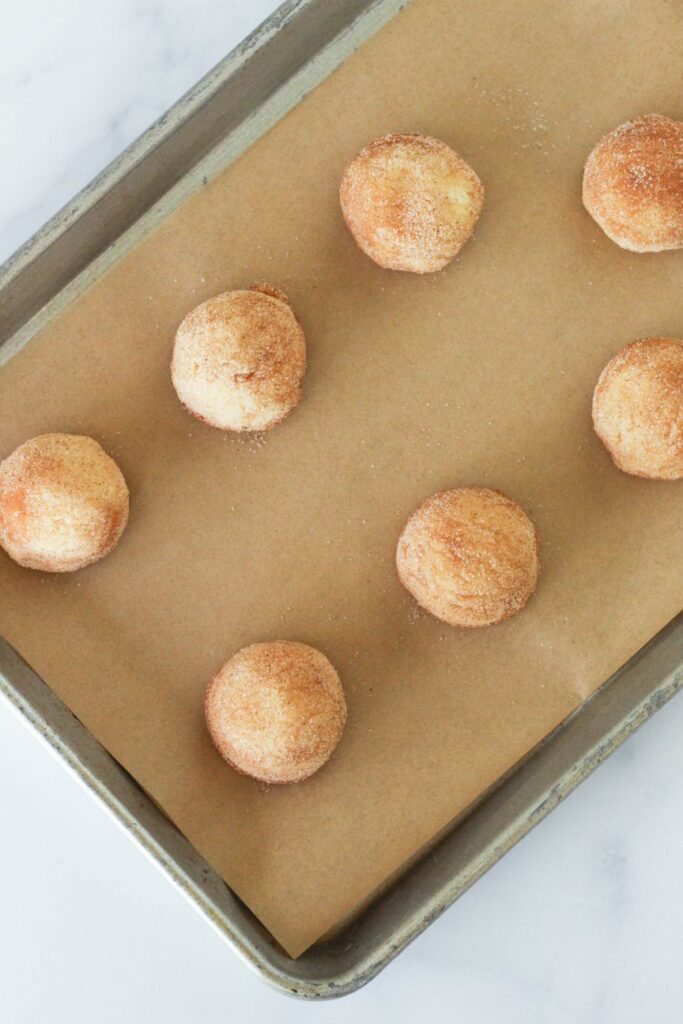 These are the warm and toasty and cozy cookies of your dreams. It's a really worth-while reason to turn your oven on these days guys, I hope you enjoy them as much as I do!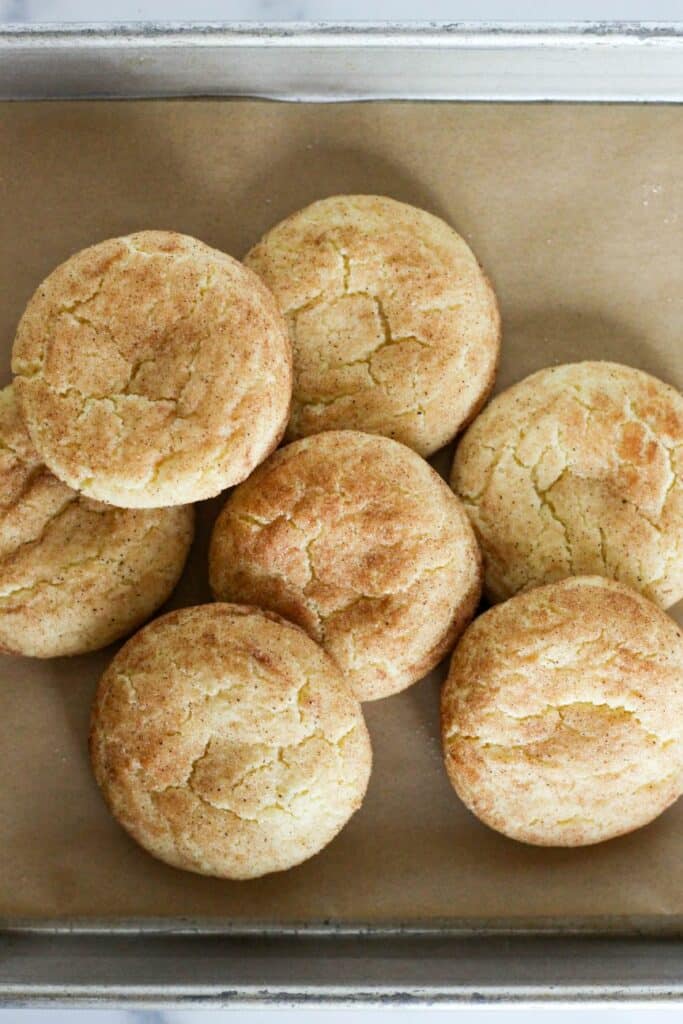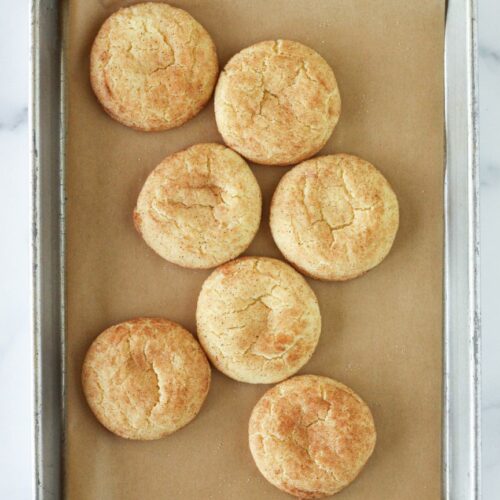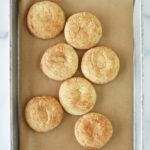 Small-Batch Snickerdoodles
Ingredients
1/4

cup

softened butter

6

tbs.

sugar

1

egg yolk

1 1/2

tsp.

vanilla extract

3/4

cup

flour

3/4

tsp.

cream of tartar

1/8

tsp.

salt

1/8

tsp.

baking soda

2

tbs.

additional sugar

1

tsp.

ground cinnamon
Instructions
Preheat your oven to 375 degrees, and line a large baking sheet with parchment paper.

In a medium bowl, beat together the butter and sugar until fluffy and completely combined. Then, add in the egg yolk and vanilla extract and beat until combined.

Add in the flour, cream of tartar, salt, and baking soda, and beat for several minutes until the dough comes together.

In a small bowl, stir together the additional sugar and the ground cinnamon until combined. Scoop the dough into cookies that are about 2-tablespoonfulls in size, and then roll the dough balls into the cinnamon sugar mixture to coat completely. Place on the baking sheet evenly spaced.

Bake the cookies for 10-12 minutes, or until just lightly golden and puffy. As they cool, they will flatten slightly, and cracks should form. Cool and enjoy!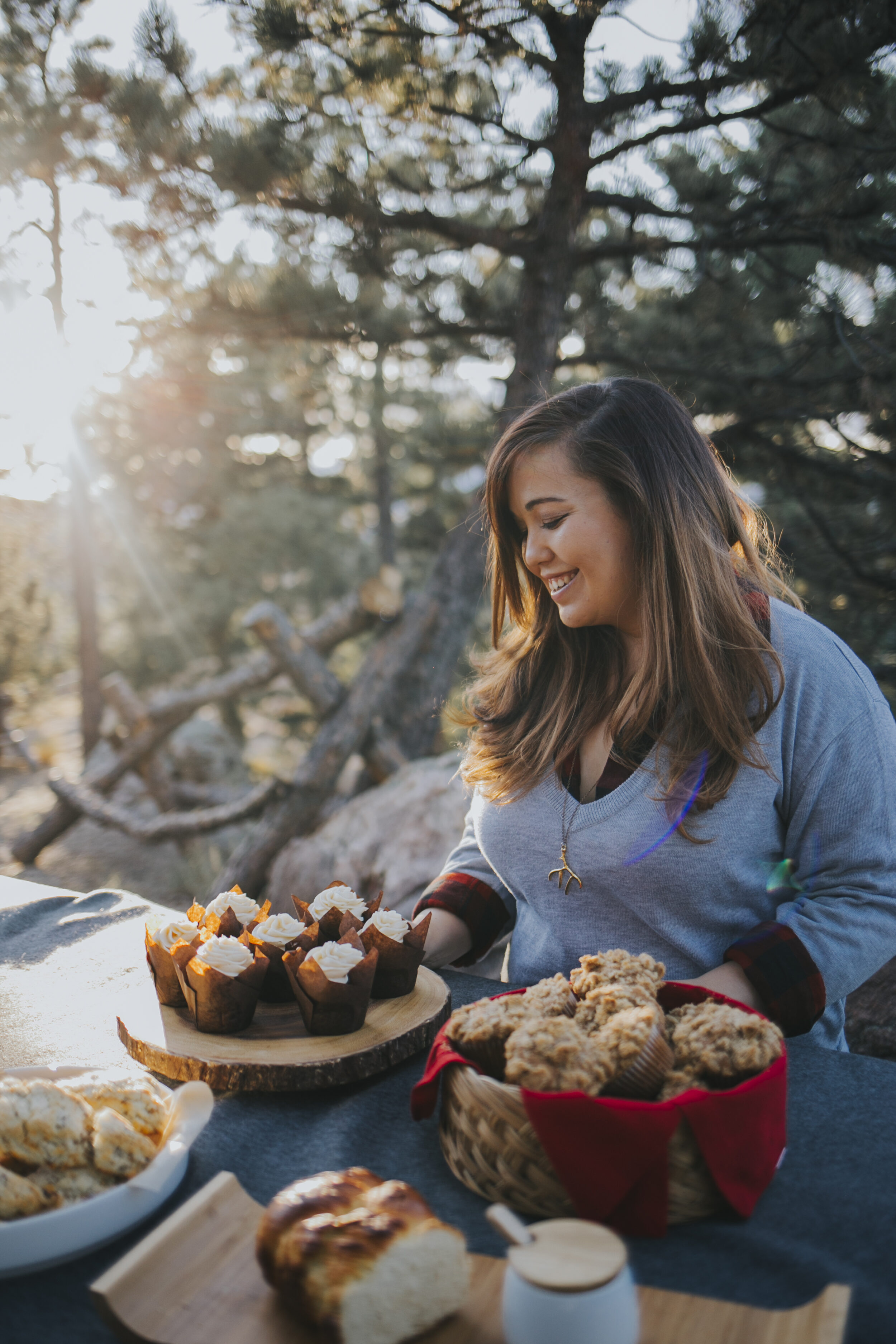 Hello and welcome! My name is Nicole, and Dough-eyed is a food blog for people who want to bake for their family and friends in high-altitude areas. Think of me as a friendly voice there with you in the kitchen, here to give you confidence when you're baking, and to help you with the struggles of baking at high-altitude. Come back every week for new recipes, tips, and advice on high-altitude baking!