Perfect Poppy Seed Muffins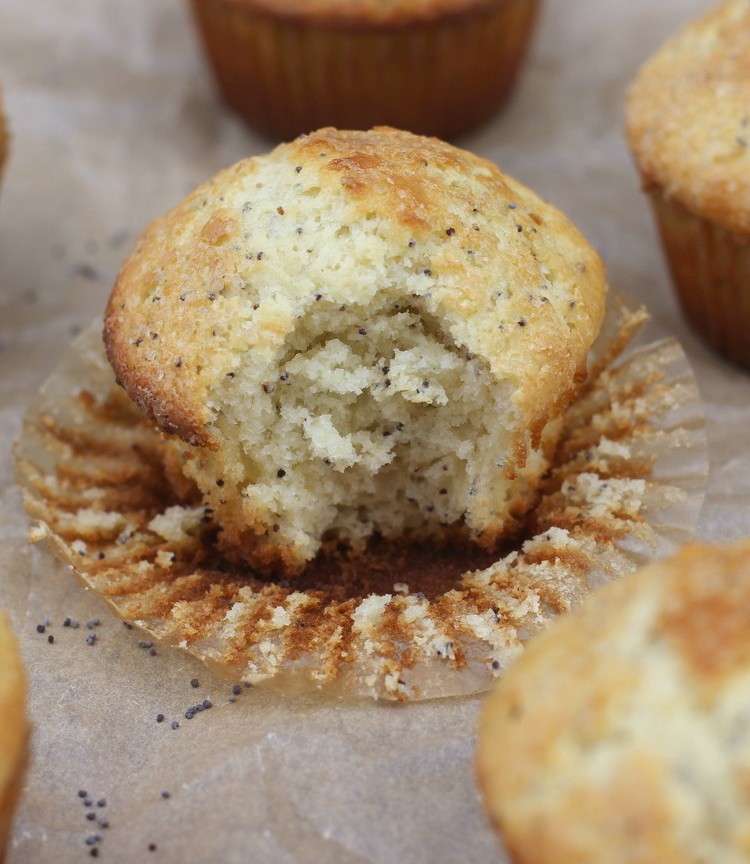 Happy Sunday everyone!
Today we're making the perfect almond poppy seed muffins. It's Sunday, and it's fall, and it's a great time for a great muffin.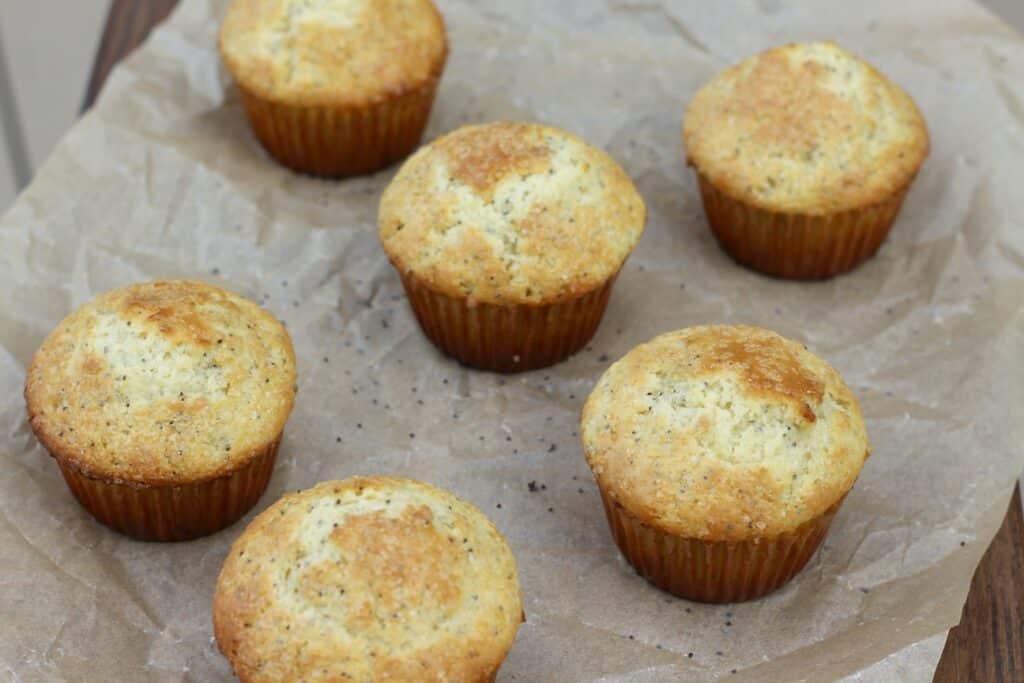 Almond poppy seed muffins have been a favorite of mine for a long time. I honestly think it's mainly the almond flavor that does it for me, but I love them. Getting a great homemade recipe was one of my first stops as a baker.
Before we even get into it, let's all just come back down to reality about muffins. We know they're just cupcakes. I mean, okay there's some significant differences in how they are made, but all in all, a great muffin tastes like a great cupcake without the frosting. Plus, it's completely acceptable to eat these in the morning hours.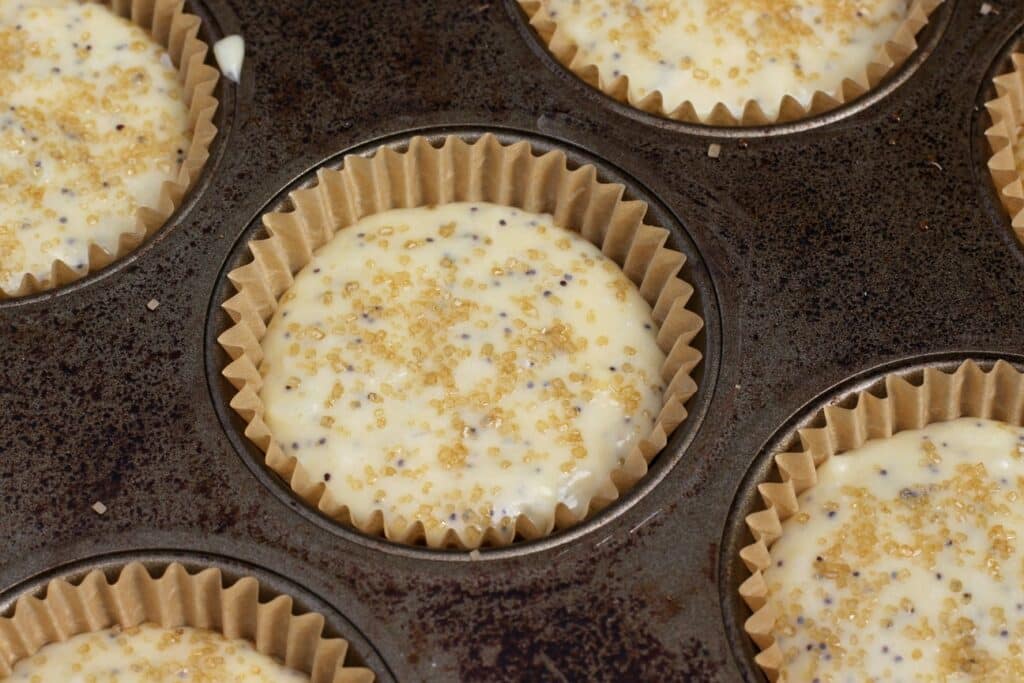 I mean, as long as we are being real here, I've been known to eat a wide variety of desserts in the morning hours. Whatever, this isn't about me.
This is a basic muffin recipe with the addition of almond extract and lots of those sweet little poppy seeds. Unlike cupcakes, which are often made with softened butter, muffins typically use melted butter or oil, and more flour and baking powder to create a slightly more dense, flavorful muffin. This is also what creates that crispy brown top that we all love.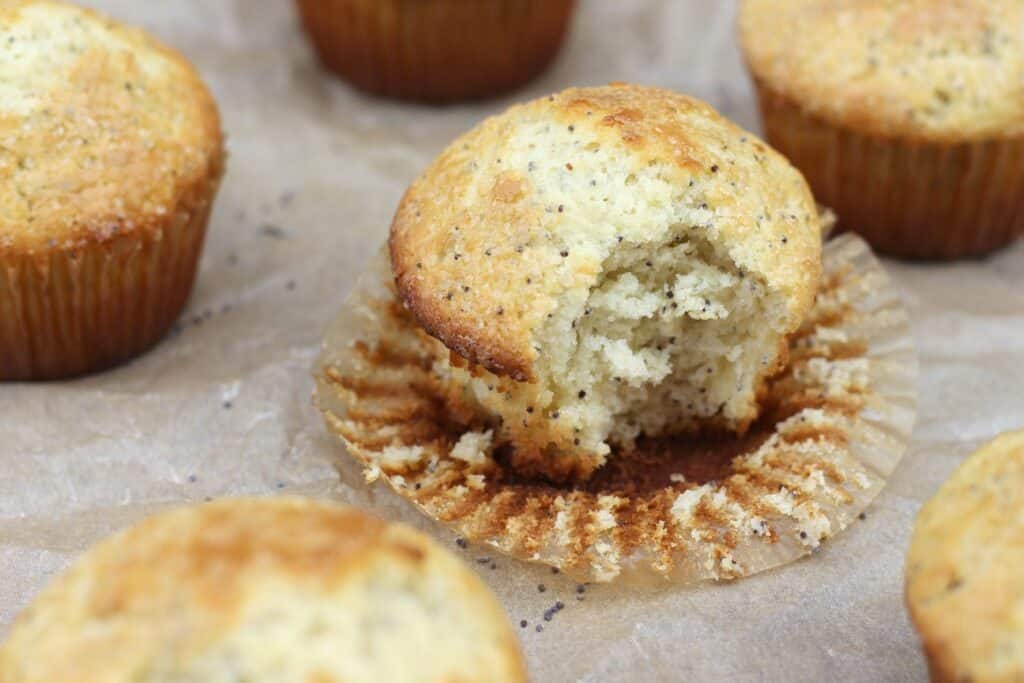 Muffins are super easy to whip up, and it's honestly a perfect morning treat with your coffee. Hope you enjoy this recipe!
Almond Poppy Seed Muffins
Ingredients
2

eggs

3/4

cup

milk

1/4

cup

butter

melted and cooled

1/4

cup

sour cream

1

tsp.

almond extract

2

cups

flour

1

tbs.

baking powder

1/2

tsp.

salt

2/3

cup

sugar

1

tbs.

poppy seeds

3

tbs

turbinado sugar
Instructions
Preheat your oven to 425 degrees, and line a 12 cup muffin tin.

In a medium bowl, whisk together the eggs, milk, butter, sour cream, and almond extract.

Sift in the flour, baking powder, salt, and sugar. Fold in the poppy seeds.

Scoop the batter evenly into a 12 cup muffin tin. The cups should be 3/4 full, and the batter should only be enough for 12, so fill them up!

Sprinkle some turbinado sugar on top of the batter.

Bake for 20-22 minutes, or until the tops are golden brown, and a tooth pick comes out clean.
Comments