Cranberry White Chocolate Oatmeal Cookies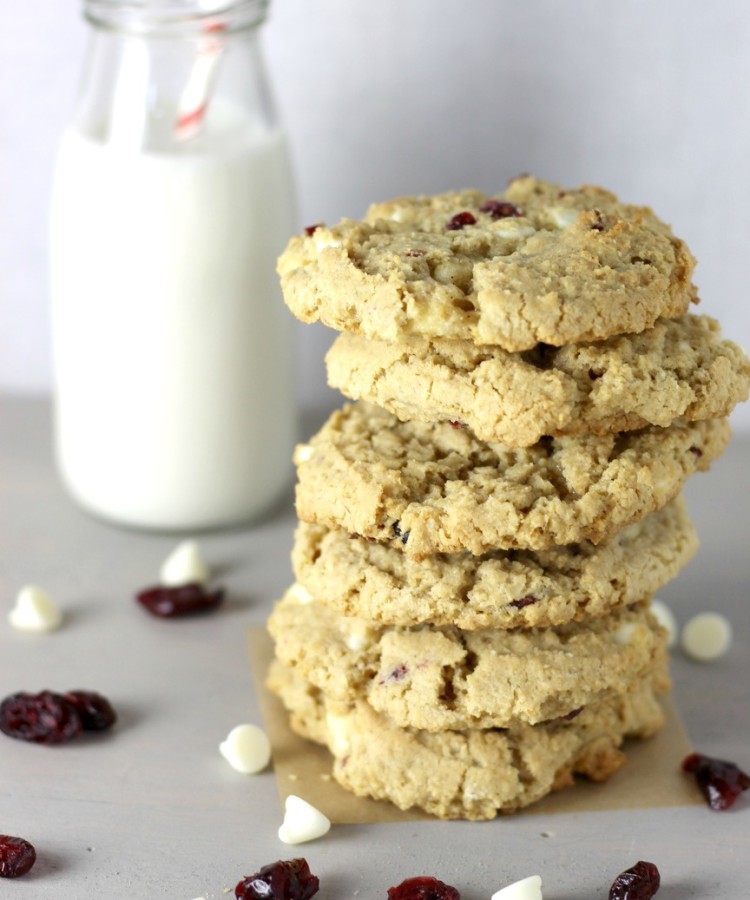 Have I mentioned yet that I love cookie season? I love cookie season.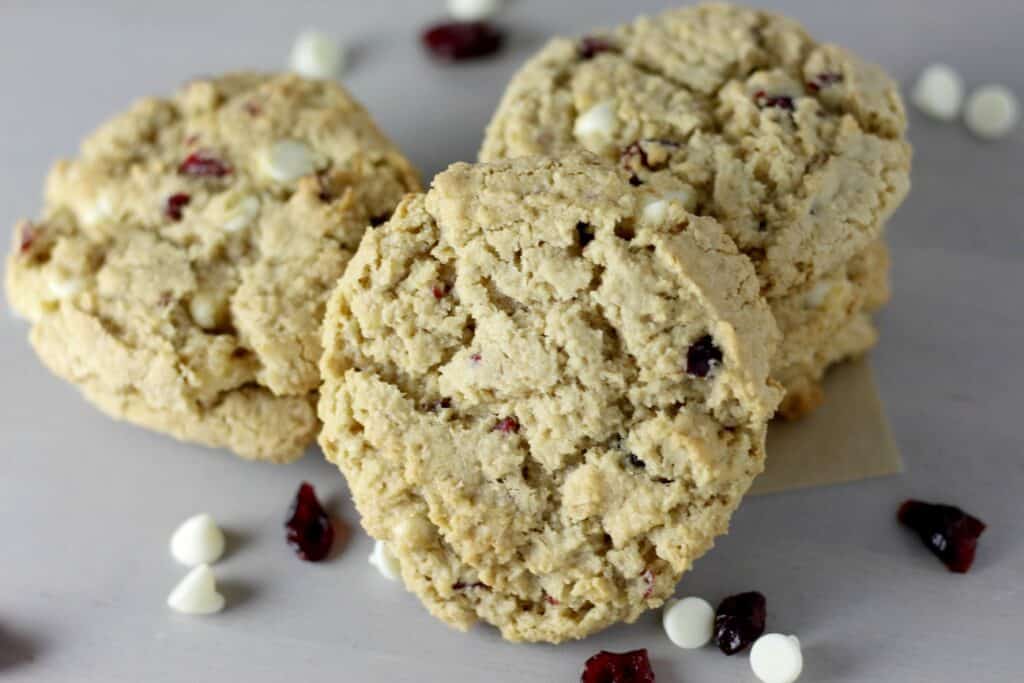 These cranberry white chocolate oatmeal cookies are pretty classic, although most people have either never heard of them, or completely love them. This is my first time making them from scratch, but I have had them a couple of times in my childhood.
Do you remember people selling tubs of cookie dough door-to-door? Usually for school fundraisers and such, this is the only other time I've had this combo of fantastic fall flavors.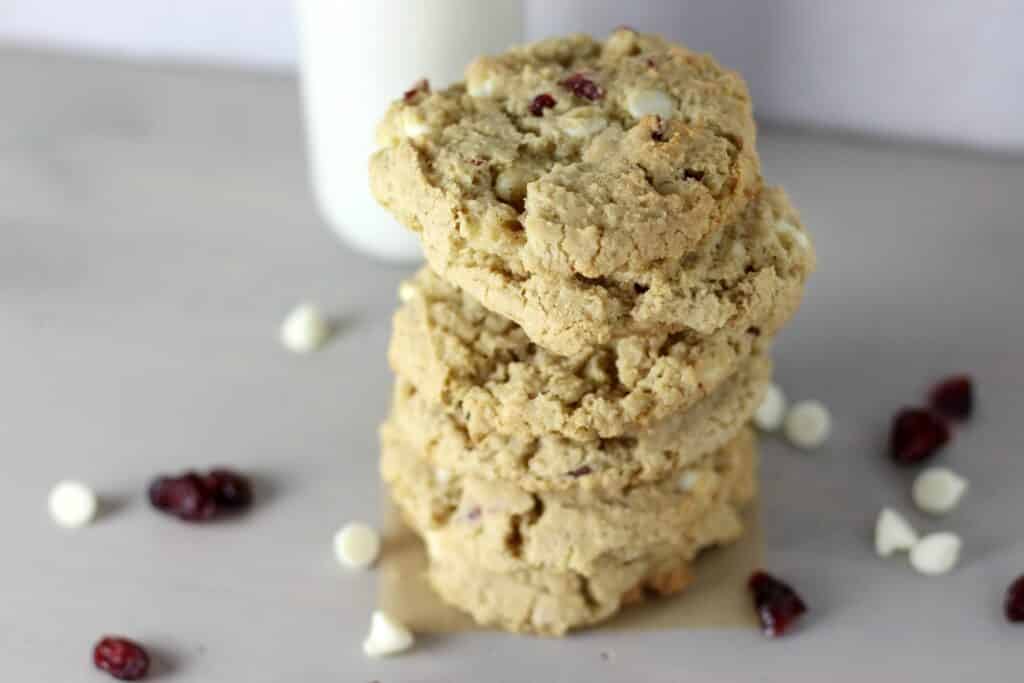 If I'm being perfectly honest, I don't typically like cranberries, or most fruit in general. Cranberry sauce is just.. ugh- bottom of the Thanksgiving food ladder for sure. I also hate raisins, which is why you'll never see one on this blog, or even in my home ever. But somehow, dried cranberries baked into the perfect oatmeal cookie, they just get me. Toss in some sweet white chocolate chips, and you've really got the cookie of your fall dreams sitting right there.
In regards to the oatmeal cookie, this is kind of special recipe. When I was in middle school home ec class, we made one that was similar to this cookie- the oatmeal is actually blended up to a powder. This gives you the oatmeal flavor, but a little bit less of the oatmeal texture, which means you can get a more traditional cookie-like mouth-feel. I love old fashioned oatmeal cookies too, but sometimes I want something with more structure, and the ability to hold up to baking a bit better.
This is a classic cookie, and keep in mind that even raisin haters like myself think it's pretty awesome! Enjoy!
Cranberry White Chocolate Oatmeal Cookies
Ingredients
1 cup soft butter
1 cup sugar
1 cup brown sugar
2 eggs
1 tsp. vanilla
2 3/4 cup oatmeal, blended to a rough powder
2 cups flour
1/2 tsp. salt
1/2 tsp. cinnamon
1 tsp. baking soda
1 tsp. baking powder
1 cup white chocolate chips
1 cup chopped dried cranberries
Instructions
Preheat the oven to 350 degrees.
Beat together the butter and sugars until fluffy. Add in the eggs and vanilla and mix.
In a separate bowl, mix the oatmeal, flour, salt, cinnamon, baking soda, and baking powder.
Slowly beat the flour mixture into the butter mixture until completely combined.
Fold in the chocolate chips and cranberries. Scoop into 2 tablespoon-fulls on a lined baking sheet.
Bake for 8-10 minutes, or until the tops are just starting to brown. Do not over bake!
https://www.dougheyed.com/cranberry-white-chocolate-oatmeal-cookies/
Comments