Here with another small batch recipe for the weekend- Almond Poppyseed Muffins have always been one of my favorites, and you guys know I'm a sucker for a good small-batch version.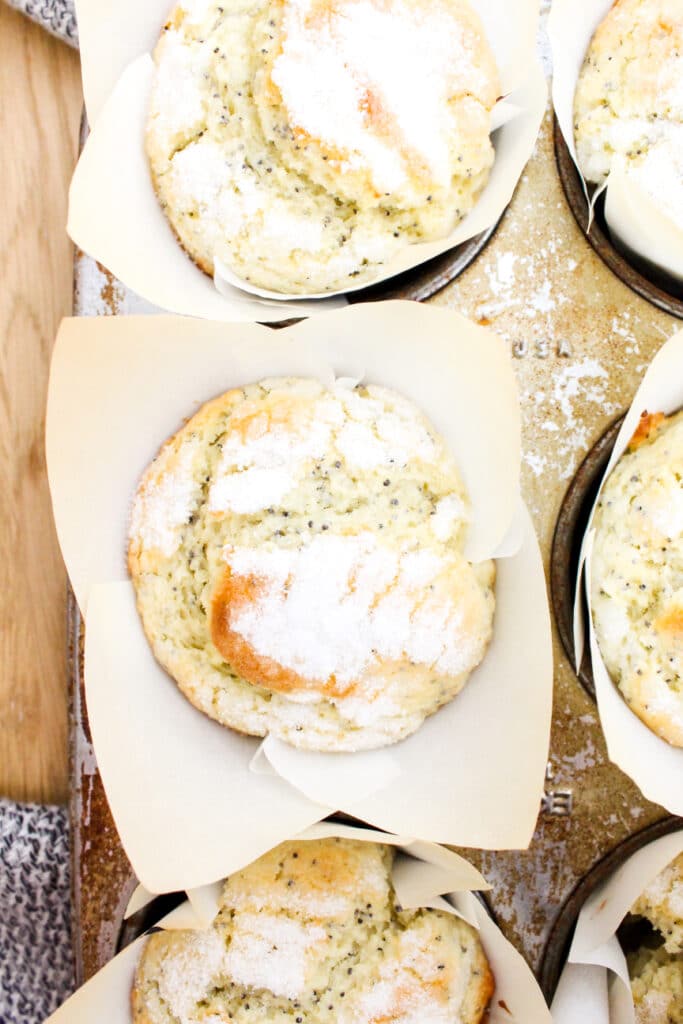 As per usual, these muffins come together quick and easy, and they're perfectly fluffy with a sugar-crusted top. Let's get to it!
How to Make Small-Batch Almond Poppyseed Muffins
This recipe can (and should) be mixed entirely by hand. It starts with stirring together the dry ingredients and the wet ingredients in separate bowls.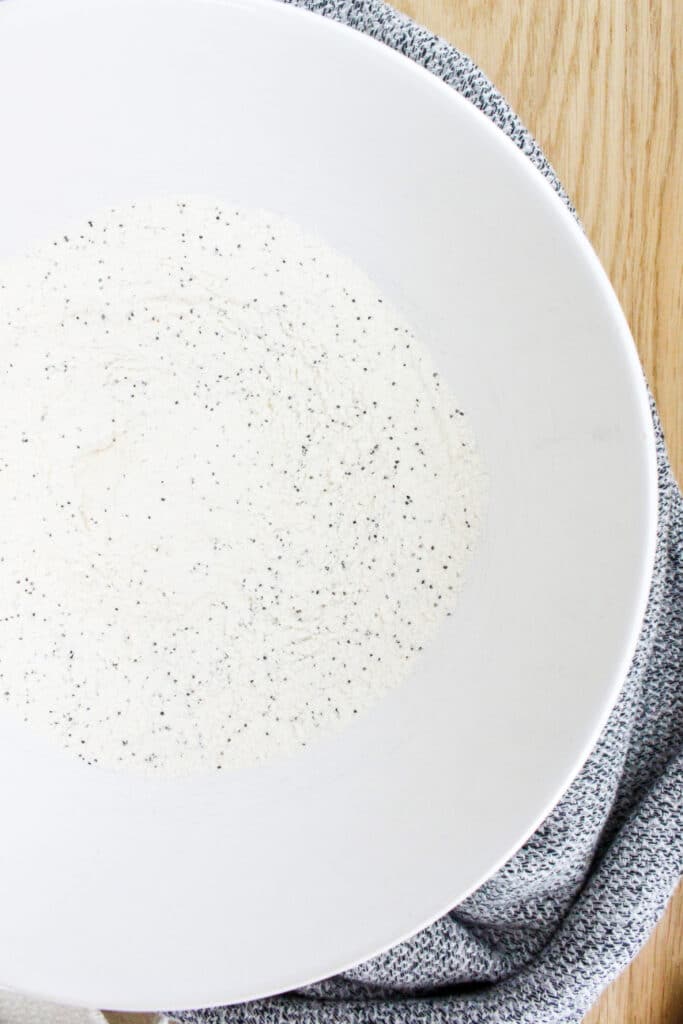 I'm using buttermilk and vegetable oil in this recipe to keep the muffins moist and fluffy. If you prefer a stronger almond flavor, you can replace the vanilla extract with more almond as well. Then pour the wet ingredients into the dry mixture and mix until just combined.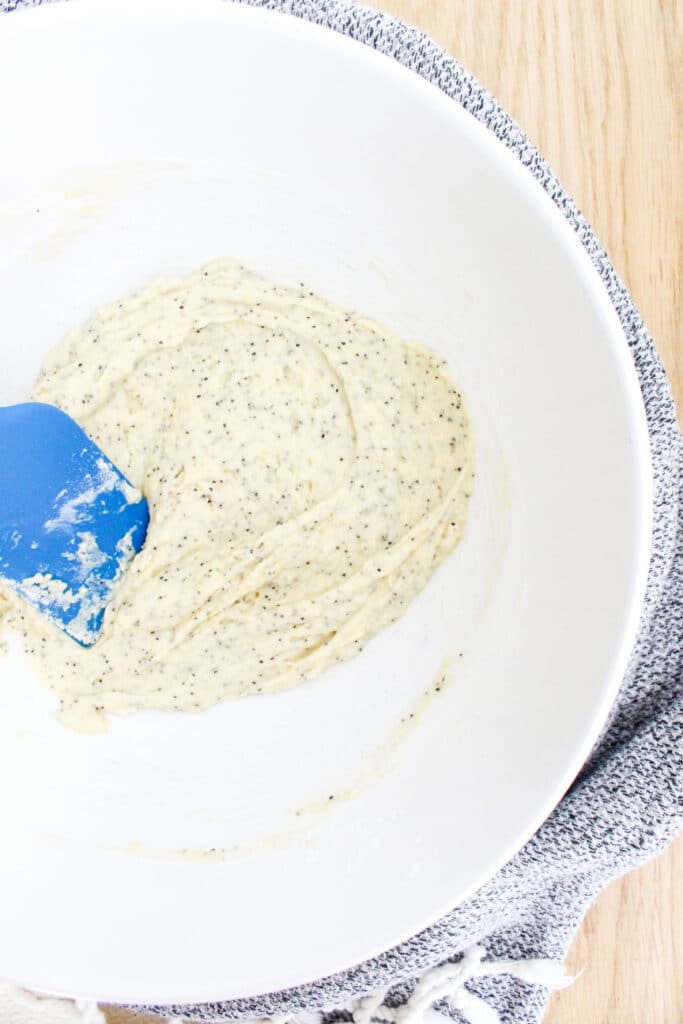 You should have no more dry pockets of flour, but the mixture should be just combined. Then it's time to let the batter rest- I know this seems like an annoying step, but it makes a big difference in how well the muffins rise as they bake.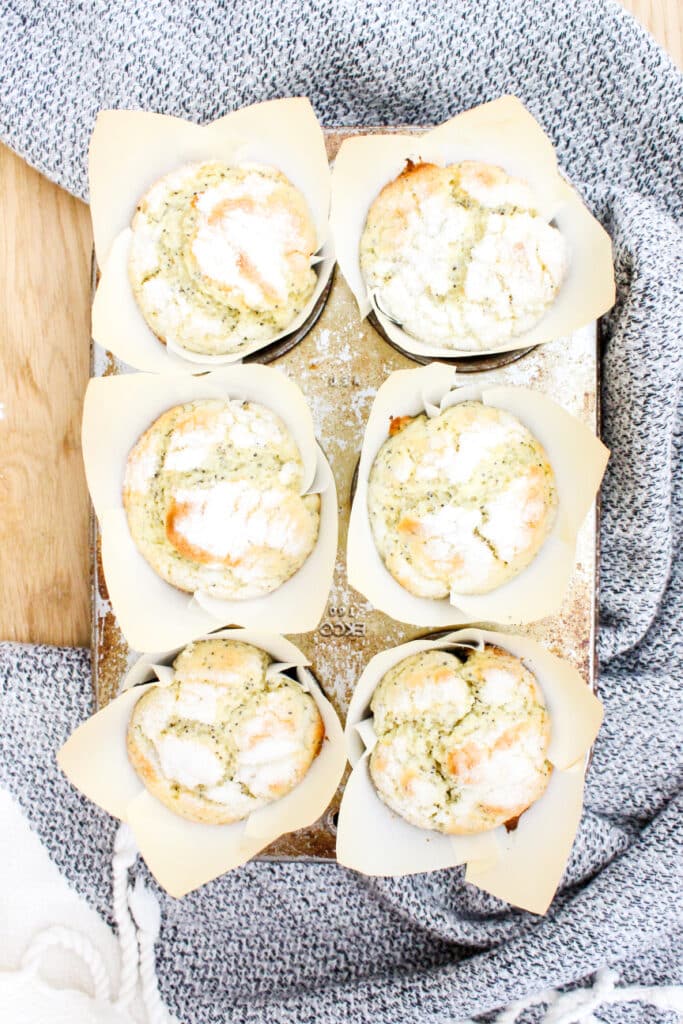 After scooping the batter into your cupcake tin, generously sprinkle the tops with more sugar. This will give you a crispy, crackly top. Off to the oven until everything is golden on top and puffed, and that's it!
Tips & Tricks for the Perfect Almond Poppyseed Muffins
Here are all my tips and tricks to make the perfect Small-Batch Almond Poppyseed Muffins:
Do not overmix the batter or you'll end up with more dense muffins than you'd like. You want to just mix the batter until combined, even though it may look lumpy.
Can you use other flavorings instead of almond extract? Yes, you can replace the almond extract with more vanilla (or vice versa), lemon extract, or any other flavors you like.
Do I have to let the batter rest? You'll still get something yummy even if you don't let the batter rest, but the resting process will help them puff up tall in the oven.
Do I have to add the sugar on top? You can use granulated sugar, raw sugar, or even a crumble topping if you prefer. And you can leave it off entirely if you prefer!
When will I know the muffins are baked through? A toothpick inserted into the center of a muffin should come out with just a few crumbs, and the muffins should be very puffed and light golden brown on top.
Can I double this recipe? Yes, you should be able to double or triple this recipe for more muffins without a difference in the process.
I'm at about 5,000 ft above sea level, and I find that most people who live between about 3,000-7,000 ft do not need to make adjustments to my recipes.
Enjoy!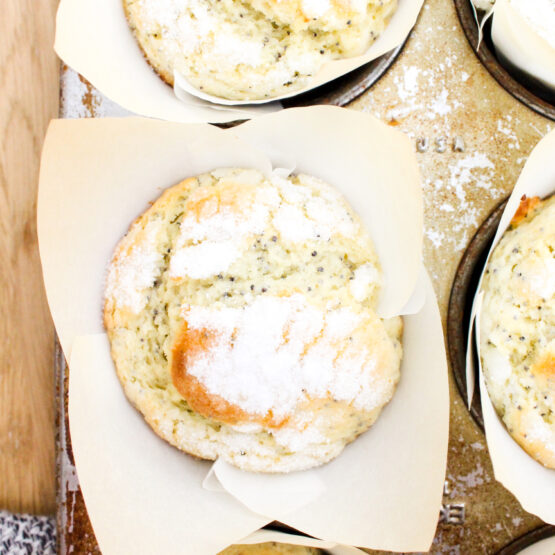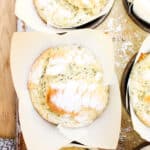 Small-Batch Almond Poppyseed Muffins
Ingredients
1

cup

flour

1/3

cup

sugar

plus more for sprinkling on top

1

tsp.

baking powder

1/4

tsp.

salt

1

tbs.

poppyseeds

1/3

cup

buttermilk

3

tbs

vegetable oil

1/2

tsp.

vanilla extract

1

tsp.

almond extract

1

egg
Instructions
In a medium bowl, stir together the flour, sugar, baking powder, salt, and poppyseeds. In a small bowl, stir together the buttermilk, vegetable oil, vanilla extract, almond extract, and the egg. Pour the wet ingredients into the dry. Using a rubber spatula, gently fold the batter together until everything is just combined and no dry pockets of flour remain.

Cover, and let the batter rest on your counter for 30 minutes. This will help everything come together before baking, and it also helps to ensure you get high-domed muffins.

Preheat your oven to 400 degrees. Spray your baking pan with baking spray- you want the spray to coat the top of the pan mostly to prevent overhang from sticking, unless you are using high-petaled parchment liners like I do in the pictures above. Line with paper cups.

Once your batter has rested for a full 30 minutes, scoop evenly into your prepared pan. The muffin cups should be very full here, with the batter coming up almost the top of the cups. Generously sprinkle the tops with more sugar.

Bake for 16-20 minutes, or until the muffins are puffed, lightly golden brown, and a toothpick comes out with just a few crumbs on it. Once removed from the oven, use a butter knife to ensure that any overhanging parts don't stick to the pan. Cool the muffins completely in the pan, and enjoy!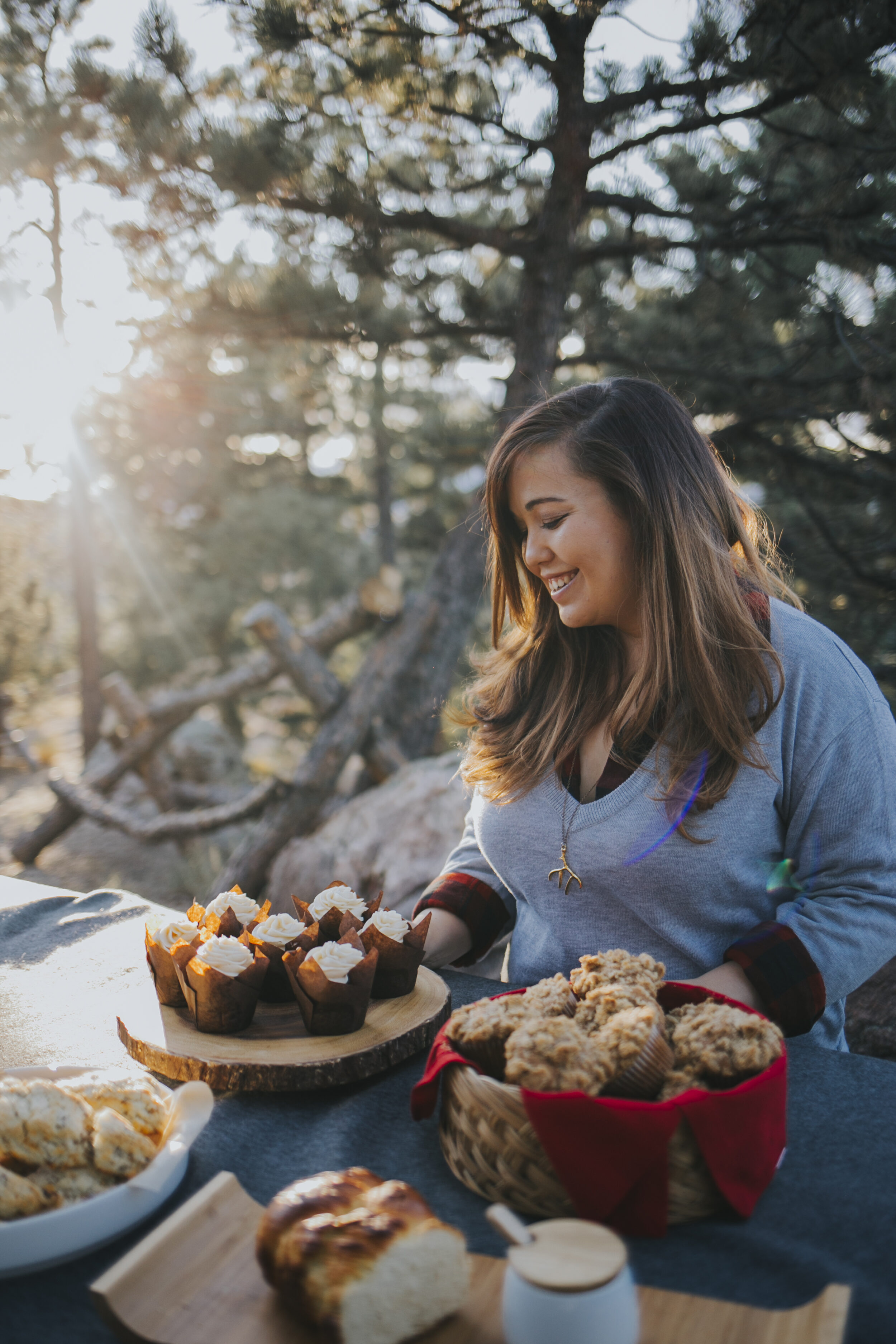 Hello and welcome! My name is Nicole, and Dough-eyed is a food blog for people who want to bake for their family and friends in high-altitude areas. Think of me as a friendly voice there with you in the kitchen, here to give you confidence when you're baking, and to help you with the struggles of baking at high-altitude. Come back every week for new recipes, tips, and advice on high-altitude baking!