Peanut Butter Chocolate Chip Cookies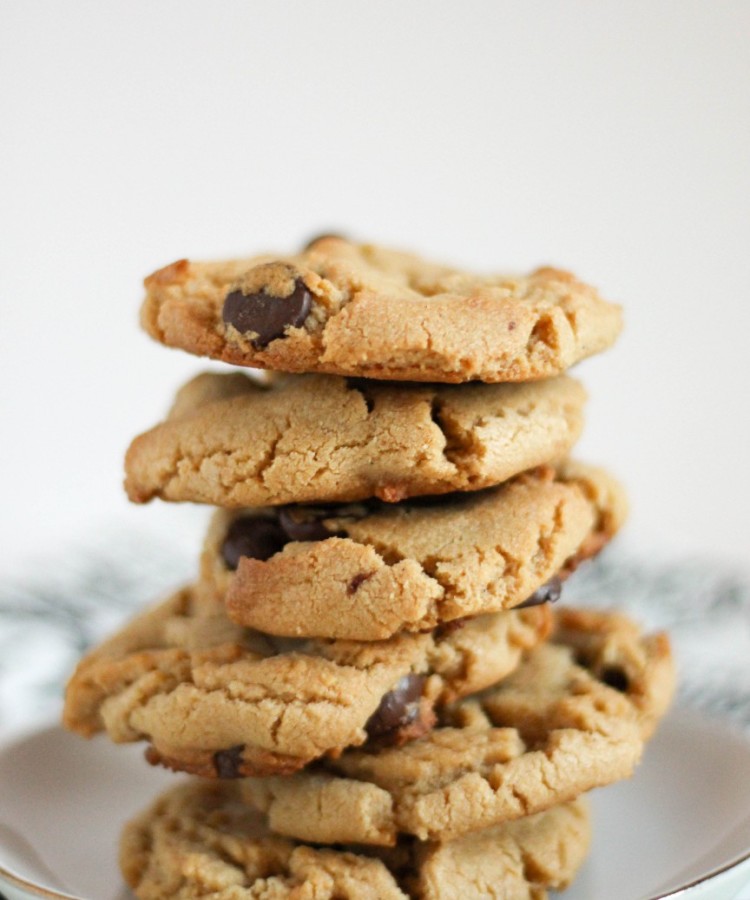 Peanut butter cookies today guys, let's do it.
I've been baking up a storm lately because I know I'm about to totally lose all my freetime in a few months when our little baby girl comes around. I'm both terrified and excited, seems legit at this point.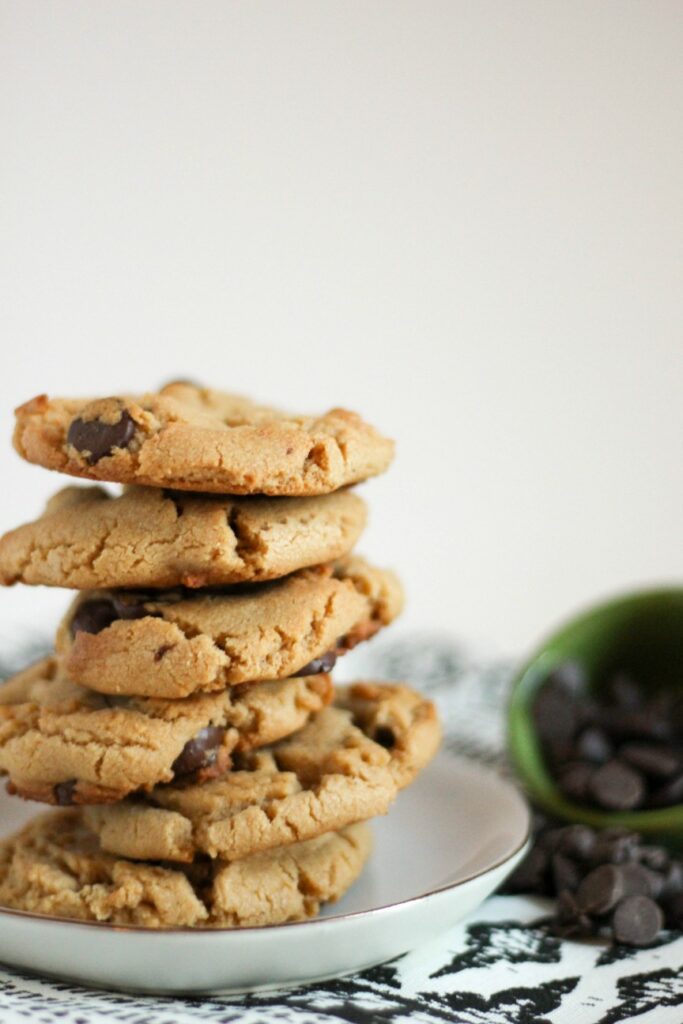 This is one of those classic recipes that always works, always pleases, and you'll love the results. There's a lot of recipes out there for peanut butter cookies that are more simple, even some 3 ingredient recipes. This is not one of those.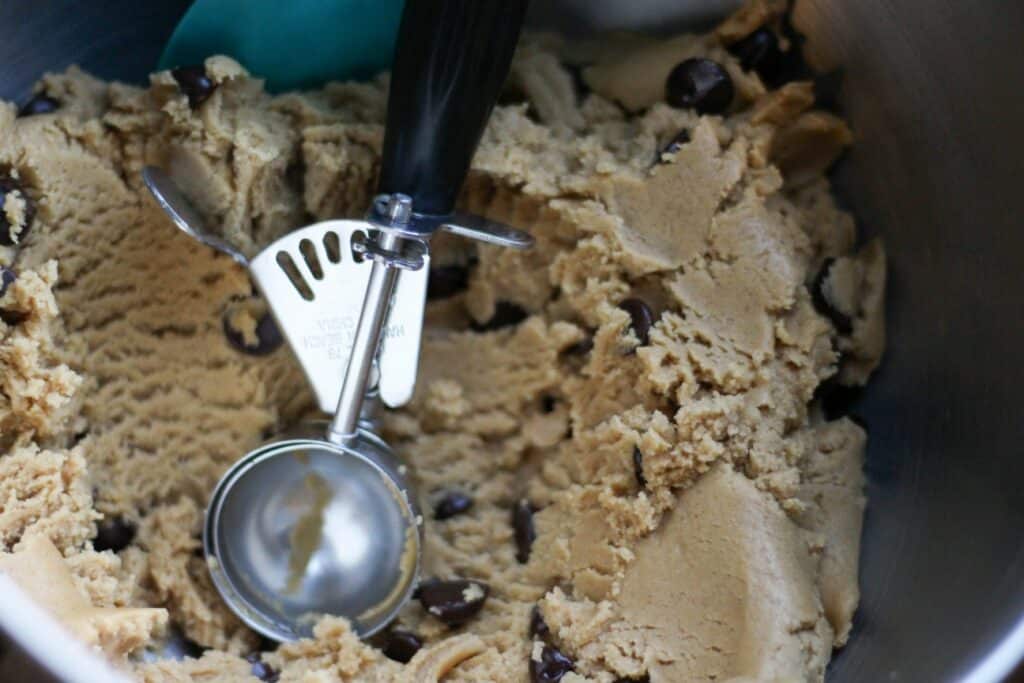 BUT the results are more hearty. When I want a cookie, I want something with a little crunch and texture on the outside, and a nice chew on the inside. These have all that, plus chocolate chips. Have I talked about how chocolate is basically health food? It is. Plus PB has tons of protein right? These cookies are basically health food.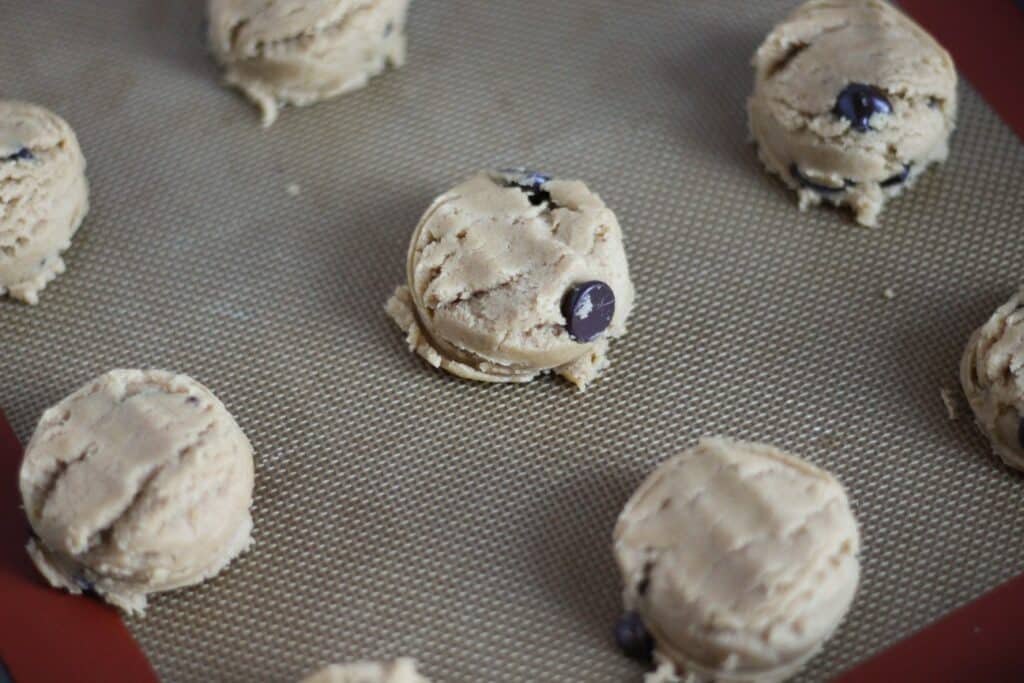 This is actually a remake of one of my first cookie recipes on this blog, where I threw bacon into these cookies. P.S.- not my idea. I originally saw this recipe in an issue of Food Network Magazine.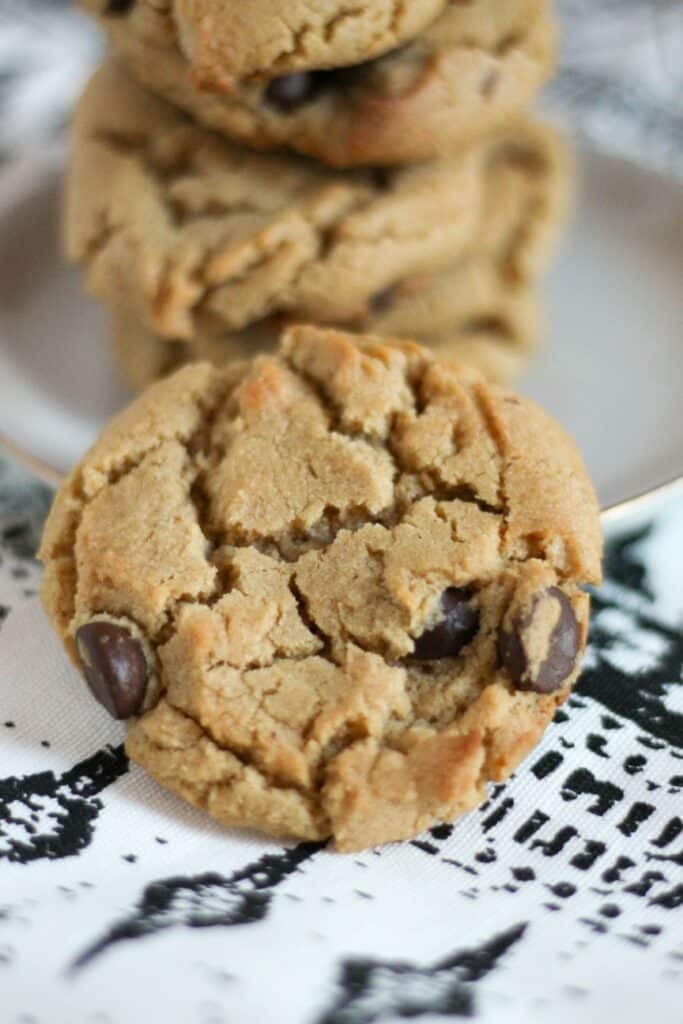 Peanut butter cookies are indulgent. The flavors are strong, lightly sweet with just a hint of salt from the peanuts, and those pops of chocolate running throughout. Speaking of the chocolate though- it's optional. I mean, it's a great option, but optional nonetheless.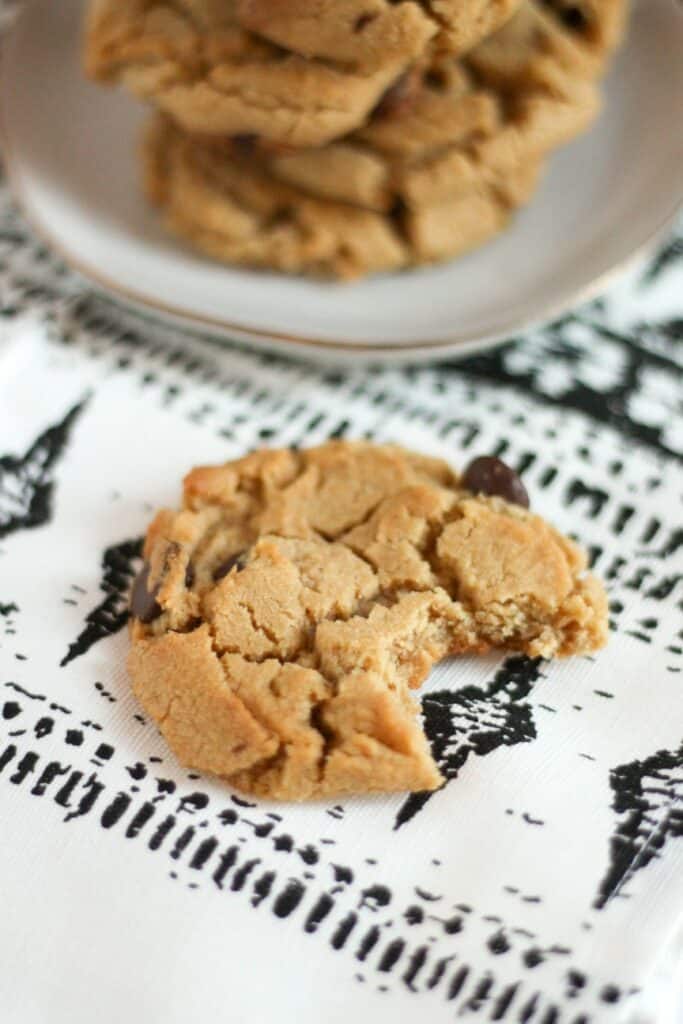 Also, my coworkers requested this recipe for ages, so smiles were had all around when I finally made em and brought them to the office. As Elliott says, "Link in bio, cookies in office!"
Anyways, enjoy guys!
Peanut Butter Chocolate Chip Cookies
Ingredients
2 3/4

cups

flour

1/2

tsp.

baking soda

1/2

tsp.

baking powder

1/2

tsp.

cinnamon

1/2

tsp.

salt

1/4

cup

oil

1/2

cup

softened butter

1

cup

smooth peanut butter

1

cup

sugar

1

cup

brown sugar

2

eggs

1

tbs.

water

1

tsp.

vanilla extract

1

cup

chocolate chips
Instructions
Preheat your oven to 350 degrees and line two baking sheets with parchment or non-stick sheets.

In a medium bowl, whisk together the flour, baking soda, baking powder, cinnamon, and salt. Set aside.

In a large bowl, beat together the canola oil, butter, peanut butter, sugar, and brown sugar until smooth.

Beat in the eggs, water, and vanilla extract.

Slowly add in the flour mixture, and beat until fully combined. Stir in the chocolate chips.

Scoop the cookie dough in two tablespoonfuls onto your baking sheet, and press down slightly.

Bake for 8-10 minutes, or until the cookies have just started to become golden on the edges. Cool and enjoy!

Comments