Hi guys!
It's pretty much spring now, and we can all shift our baking towards lighter, brighter things. Wait, is that not how you identify seasons? Just me? Cool.
We're just over here trying to finish up a nursery space for this baby that seems to keep getting bigger, and I'm gonna keep on baking along as long as I can!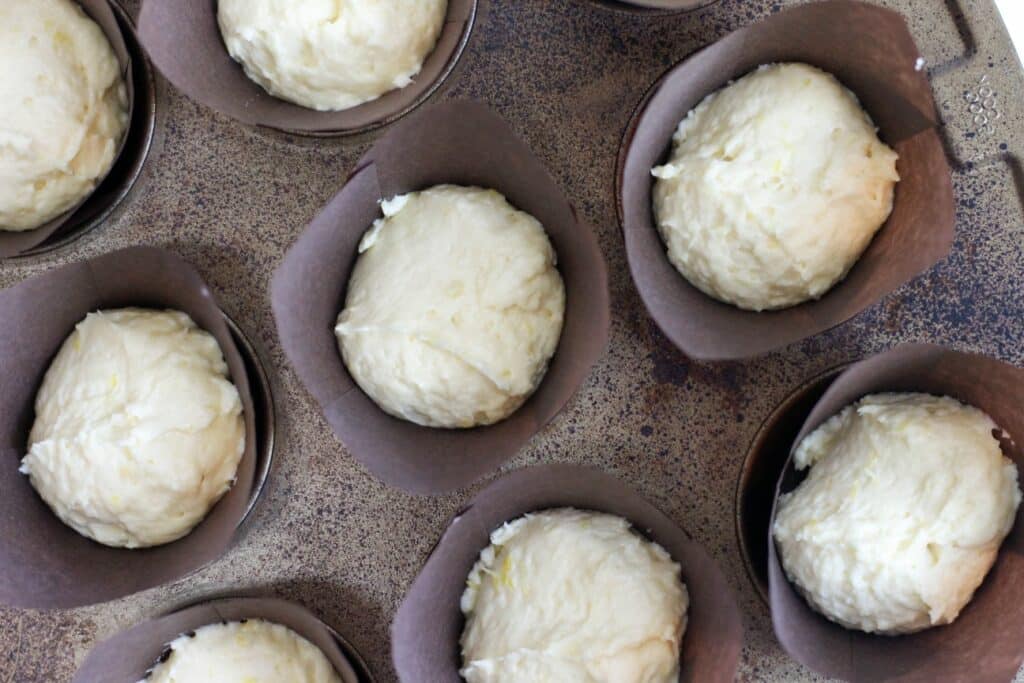 That includes these pretty cupcakes that are fresh and flavorful and just the right texture. I know I say this a lot, but these are definitely one of my favorite cupcakes- they taste AMAZING you guys. And as usual, I've kept the recipe simple and easy.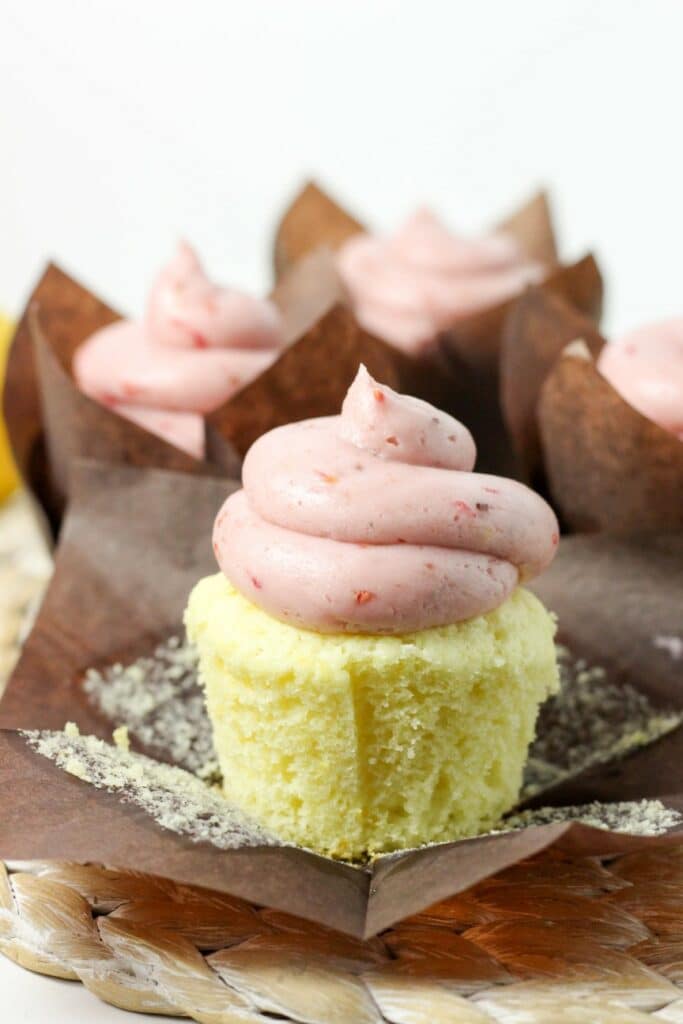 The cupcake base has lemon three ways, and the result is a tart, truly lemon-tasting cake. Using cake flour and all purpose flour gives us a soft, tender crumb, plus a cupcake that is sturdy enough to hold a mountain of frosting.
The frosting uses mainly raspberry preserves to flavor it- the texture holds up better this way, and your grocery store will always have jam, even when fresh raspberries aren't in season. I tossed in a handful of fresh raspberries to give it a richer, brighter color also.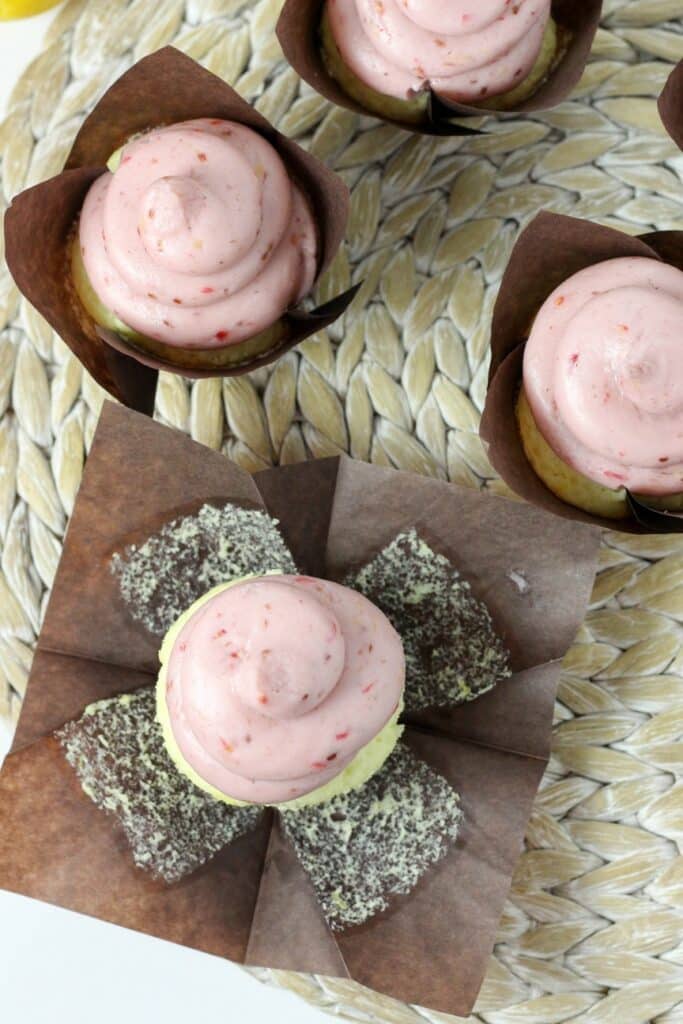 Can I just say, recipes that make just 12 cupcakes are the best. When you make them from a box, you get 24, and sometimes that is just too much for a random Wednesday night. And on the other hand, sometimes you're feeding a crowd, and recipes of 12 are easy to multiply.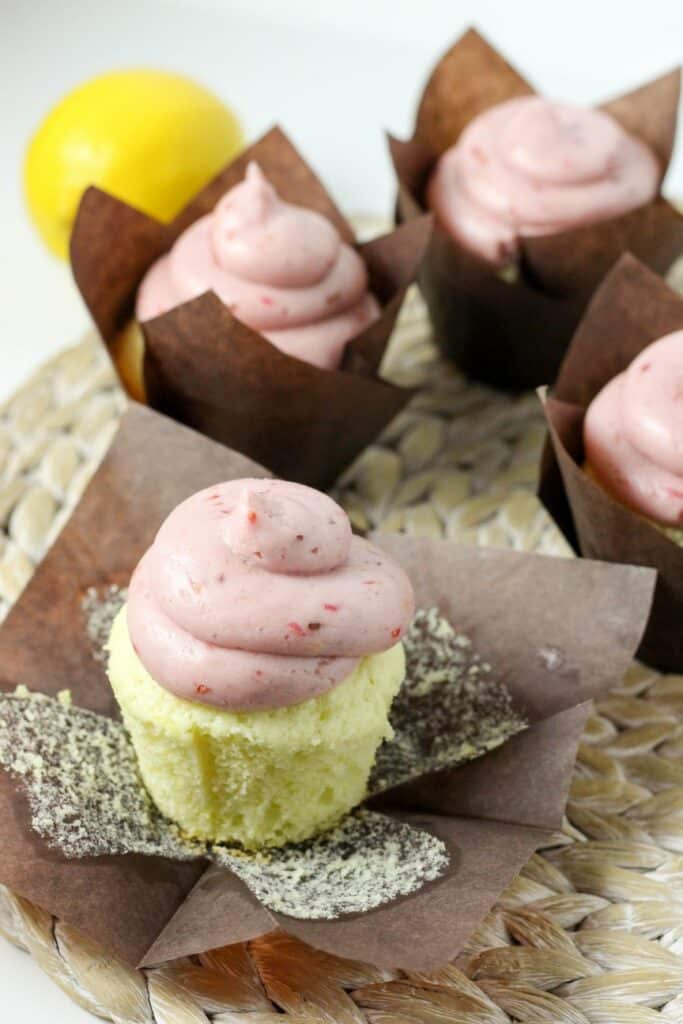 Well anyways, happy Spring, and happy cupcake baking to all of you!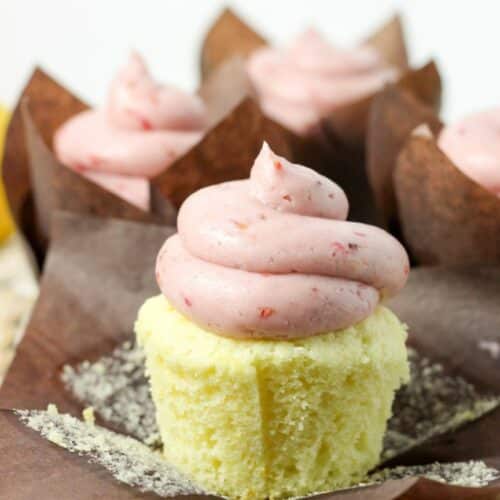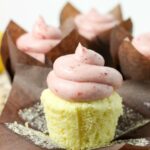 Raspberry Lemon Cupcakes
Ingredients
For the cupcakes:
1/2

cup

softened butter

3/4

cup

sugar

2

eggs

1

tbs.

lemon zest

1

tsp.

lemon extract

1/4

cup

sour cream

1

cup

cake flour

1/2

cup

all purpose flour

1 1/2

tsp.

baking powder

1/2

tsp.

salt

1/4

cup

lemon juice
For the frosting:
1 1/2

cups

softened butter

3

cups

powdered sugar

1/4

tsp.

salt

1/2

cup

raspberry preserves

1/4

cup

heavy cream

1

tbs.

lemon zest

5-6

fresh raspberries (optional)
Instructions
For the cupcakes:
Preheat your oven to 350 degrees, and line a 12 cup muffin tin with paper liners of your choice.

In a large bowl, beat together the softened butter and sugar until fluffy. Beat in the eggs, lemon extract, lemon zest, and sour cream until combined.

Add in the cake flour, all purpose flour, baking powder, and salt. Beat together until a thick batter just starts to come together, and then add the lemon juice. Beat until smooth.

Scoop your batter evenly into your 12 muffin tins, or into 11 cups if you want a fuller cupcake.

Bake for 18-20 minutes, or until a toothpick tester comes out clean. Cool completely before frosting!
For the frosting:
In a large bowl, beat together the butter and powdered sugar until smooth.

Add in the salt, raspberry preserves, cream, lemon zest, and fresh raspberries, and beat until smooth. Add more powdered sugar or cream to achieve your desired consistency.

Frost cupcakes as desired. Enjoy!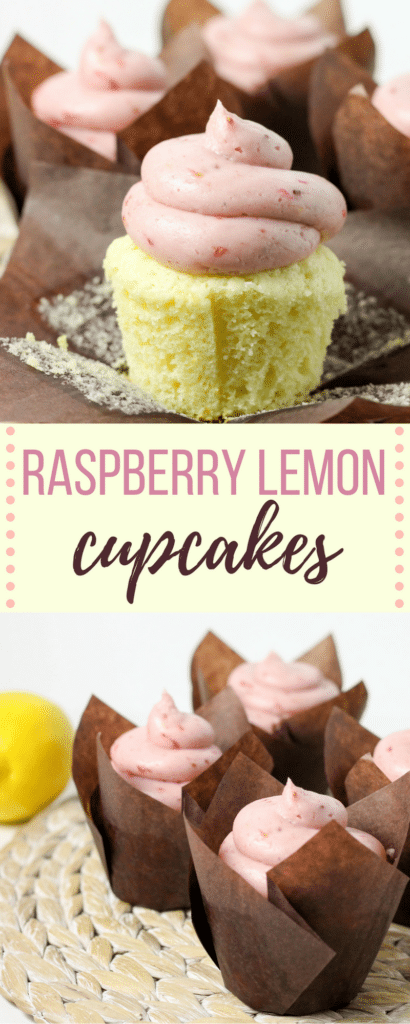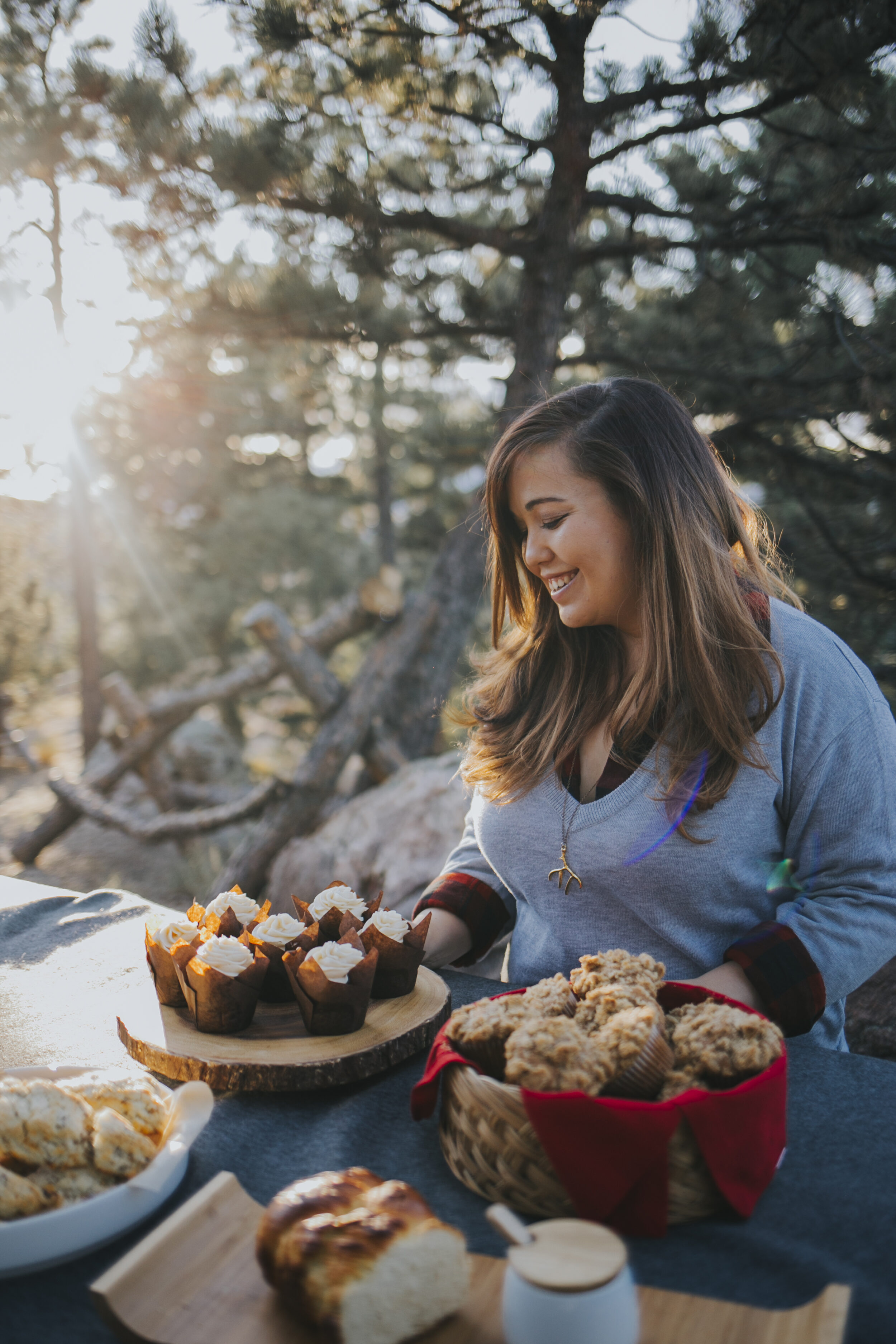 Hello and welcome! My name is Nicole, and Dough-eyed is a food blog for people who want to bake for their family and friends in high-altitude areas. Think of me as a friendly voice there with you in the kitchen, here to give you confidence when you're baking, and to help you with the struggles of baking at high-altitude. Come back every week for new recipes, tips, and advice on high-altitude baking!