Summer is here in Colorado, and it's not playing nice about it. We've been in the 80s and 90s for a while now, and my swamp cooler is down currently, which means I need something else to cool me off.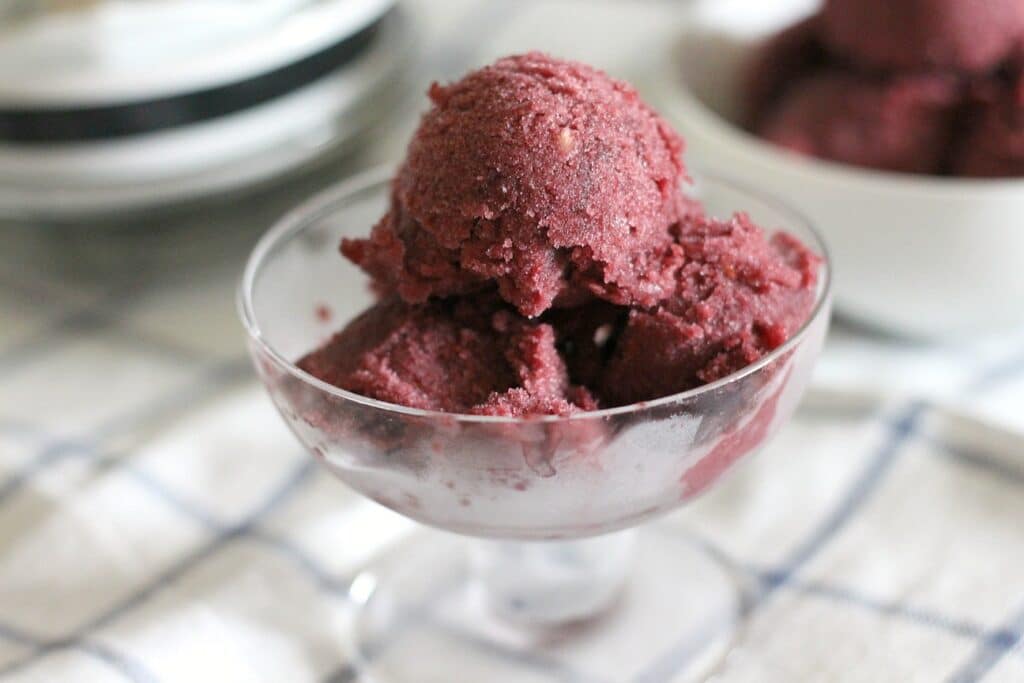 Something you may not know about me- I don't really prefer summer. I really love winter actually, and I hate what the heat does to my hair and skin. Also, I like all my winter clothes much better. (I know, I know, everyone thinks I'm crazy).
Alas, I still live in a state where the summer season and heat occurs right on schedule every damn year, so here I am with some sorbet to help us all get through it.
The first time I made this flavor of sorbet was because I was headed to a BBQ at a friend's house, and she can't eat dairy. Sorbet is maybe the best solution for a summer dessert without dairy, honestly. It's mainly just frozen fruit, with a couple of small ingredients to throw in, and it turns into something super flavorful and awesome.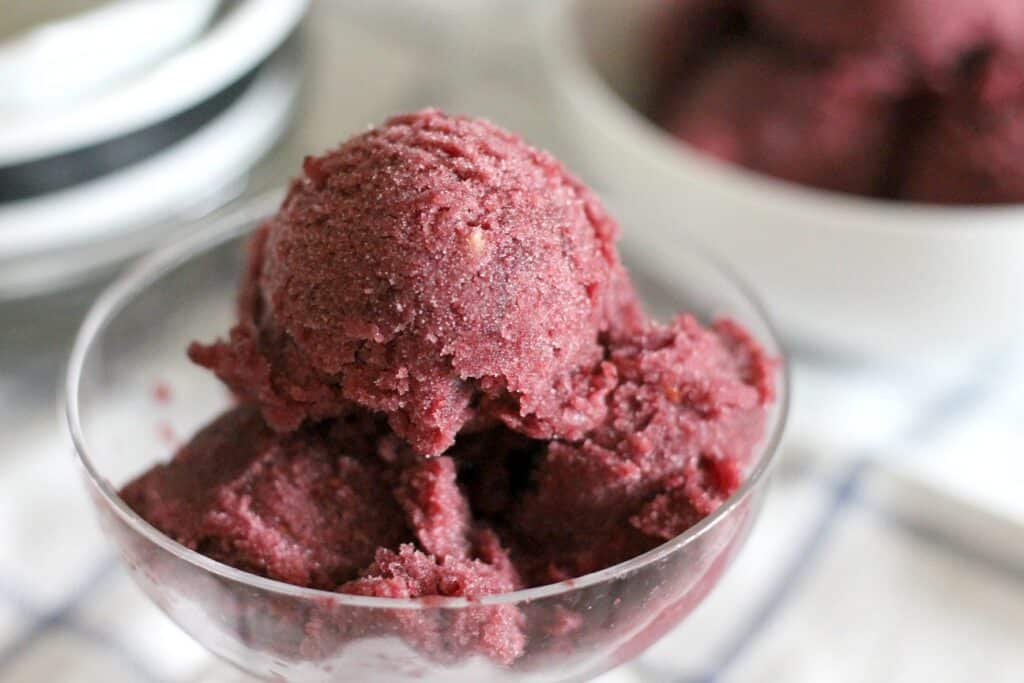 This is a no-churn recipe, but you do need a food processor or a blender that can handle ice. The main reason we churn ice cream is so that it freezes slowly, while moving, in order to lessen the amount of ice crystals being formed on the end result. similarly with sorbet, we want to work with frozen fruit. As you work through the recipe, the fruit will thaw a bit, but overall this will allow for that partially-freezed-before-the-freezer goal, and will result in a creamy delight.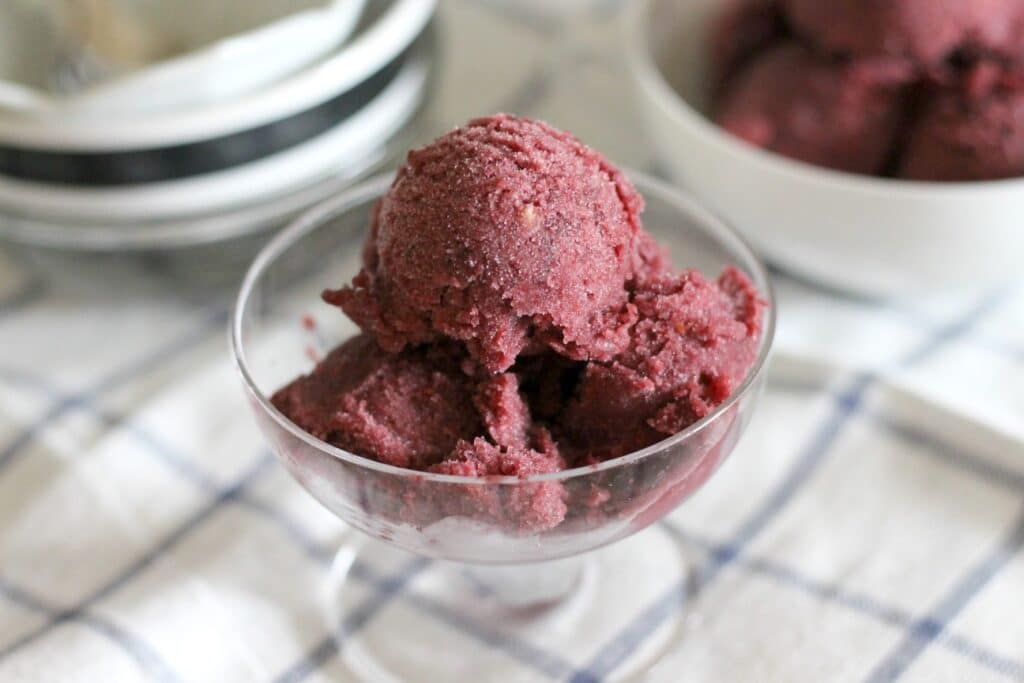 If you aren't in a dairy-free house or if you don't like almond milk and don't want to buy it, just use regular milk in place! You can also use soy milk if you prefer. I'm using a sweetened vanilla almond milk because that's the kind I like best. Adding some form of a milk product helps the sorbet get a smooth, less crumbly and icy texture.
This is a 4 ingredient recipe, and just takes a few minutes to whip up.
Enjoy!
Ingredients
1 16oz. bag of frozen peaches
1 cup frozen blackberries
1/3 cup sugar
1 cup almond milk
Instructions
In a food processor or ice friendly blender, pulse together the peaches, blackberries, and sugar until crumbly. The mixture should be a lot of small chunks of fruit, and should be even- no giant chunks hiding in the corners.
Add in about half of the almond milk and pulse several more times.
Add in the remaining almond milk, and scrap down the bits near the top.
Blend until completely smooth. You may have scrap down the mixture a few times to ensure everything gets blended completely.
Pour the mixture into a freezer-safe container, and freeze completely before serving.
https://www.dougheyed.com/peach-blackberry-sorbet/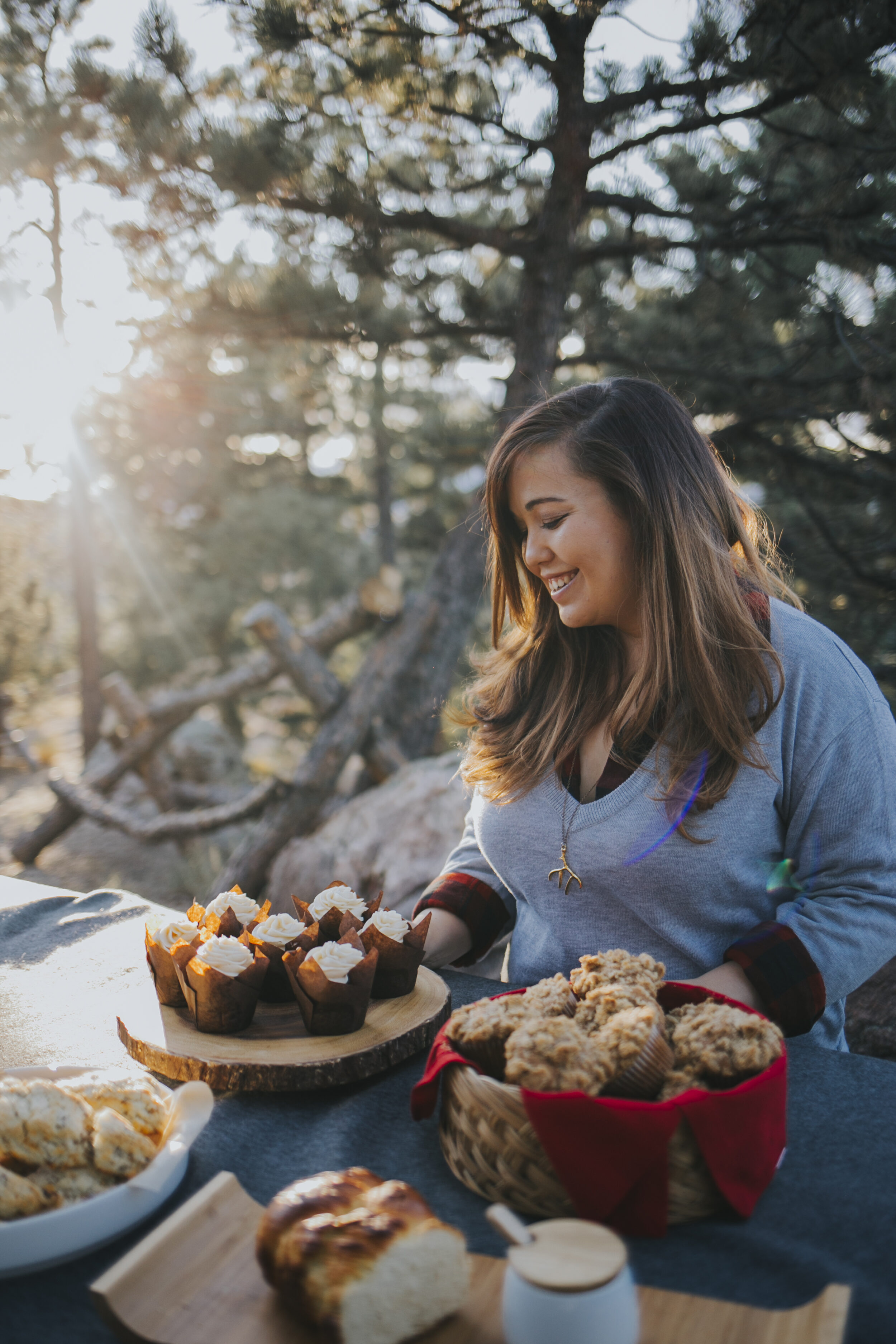 Hello and welcome! My name is Nicole, and Dough-eyed is a food blog for people who want to bake for their family and friends in high-altitude areas. Think of me as a friendly voice there with you in the kitchen, here to give you confidence when you're baking, and to help you with the struggles of baking at high-altitude. Come back every week for new recipes, tips, and advice on high-altitude baking!