Perfect Pound Cake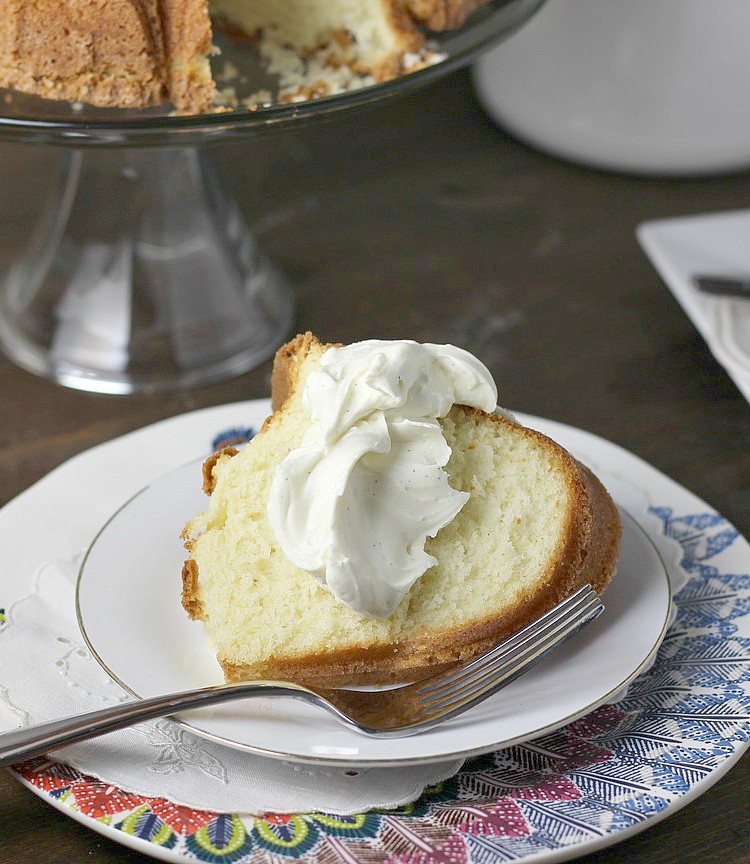 I've just had a really wonderful birthday, and one of the best things I got this year was a couple of new stunning bundt pans, like the one I used to make this fantastic pound cake. So, you can expect to see some pretty cakes coming up on the blog in the next few weeks!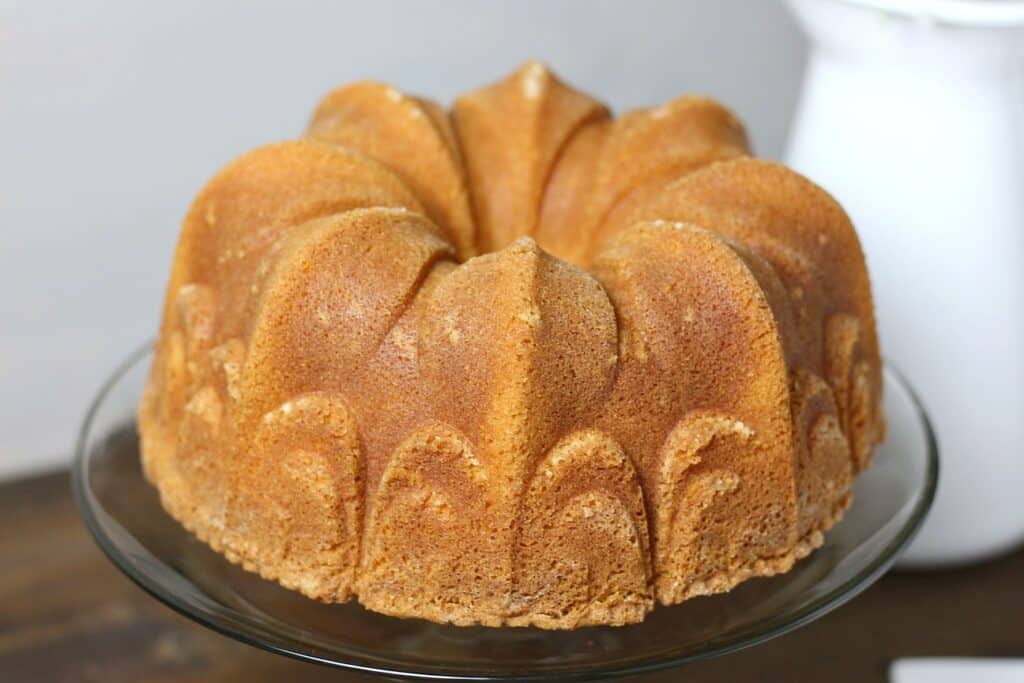 Pound cake is perfection. It goes perfectly with any topping, in any trifle or parfait, or all alone. The term pound cake, as you probably know, comes from original recipes that used one pound of each ingredient. Today however, and particularly at a high altitude, this is not how we make it.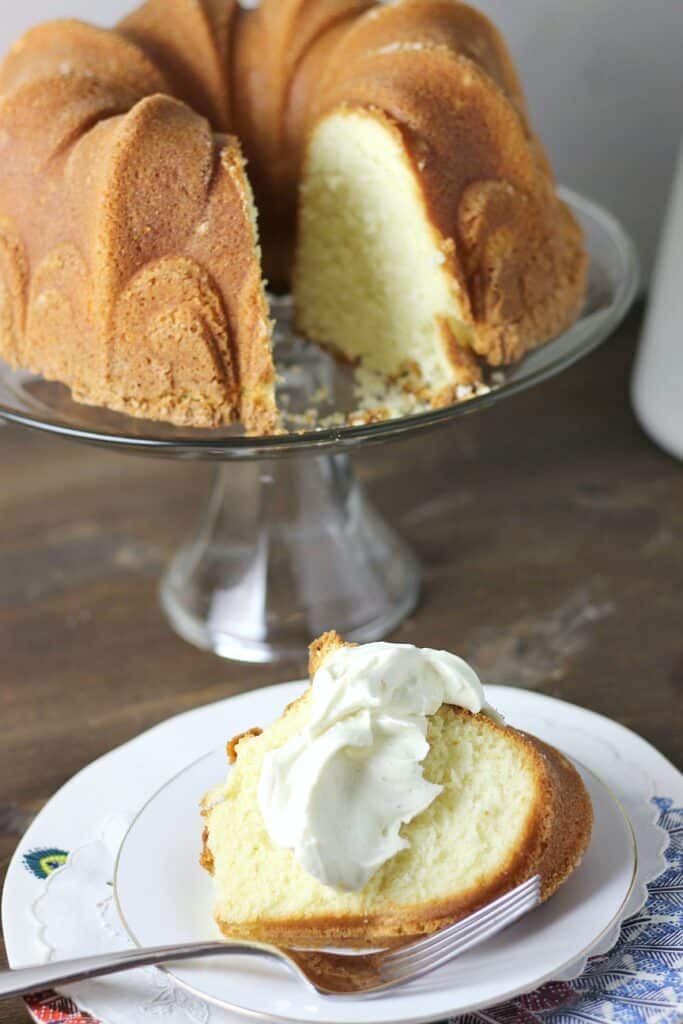 It's a sturdy and yet soft cake, overall more dense than a normal birthday cake or sponge style cake. This means that it holds up well to cutting, decorating, and even stacking if you wanted to bake the batter in a normal cake pan.
This version has a light lemony flavor and a hint of almond in addition to the traditional vanilla. It's a great recipe to add blueberries to, poppy seeds, or another flavoring before you bake as well.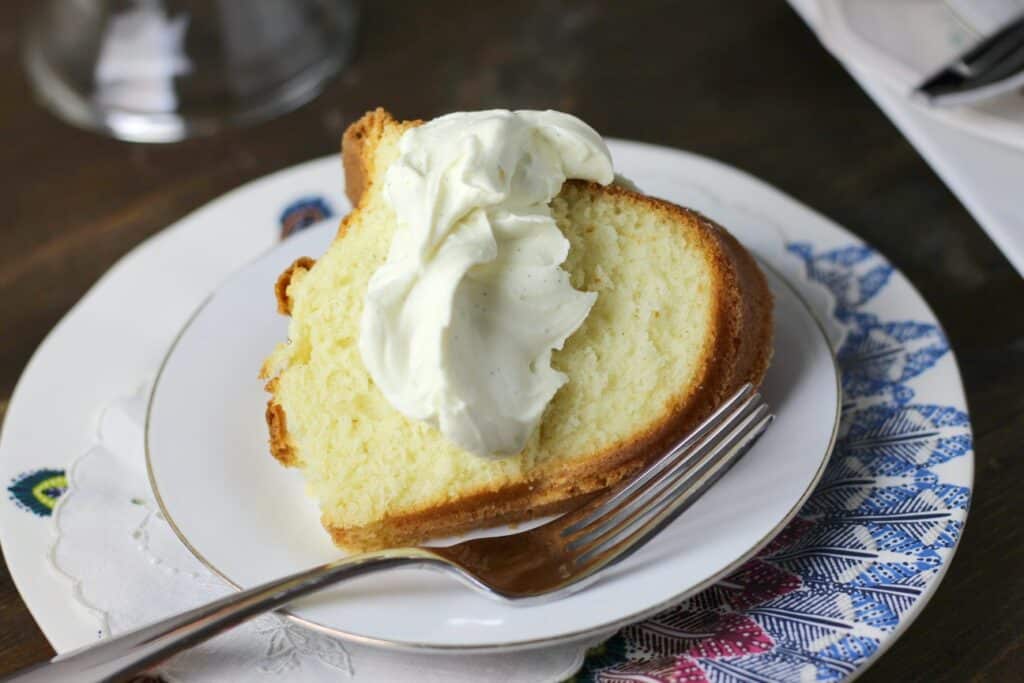 I've actually had very little success at baking pound cake at my Denver altitude, and this recipe is adapted from the CU Boulder recipe in High Altitude Baking, 2nd Edition. Seriously, its the best pound cake ever, and it's very easy. I've previously made many pound cakes that involved like 8 eggs and 10 cups of flour. This is MUCH more manageable.
Enjoy!
Ingredients
3 cups cake flour
1 3/4 cups sugar
1 tsp. baking powder
1 1/2 tsp. salt
4 eggs (plus enough milk to make 1 cup)
1 1/2 sticks softened butter
3/4 cup milk
2 tsp. vanilla extract
1 tsp. almond extract
1 tbs. lemon zest
Instructions
Preheat the oven to 350 degrees, and grease a 10 cup bundt pan.
In a large bowl, sift together the flour, sugar, baking powder, and salt.
Crack the eggs into a measuring cup, and add enough milk to make 1 cup total. Then whisk together.
Beat the egg mixture and the butter into the flour mixture, and mix for 2 minutes on medium speed.
Then, add in the remaining milk, vanilla, almond, and lemon zest. Beat for 3 minutes on medium speed.
The mixture will look fully mixed before the 3 minutes are up, but continue for the entire time.
Pour into your greased pan, and bake for 60 minutes, or until a cake tester comes out clean.
Cool completely, and turn the cake out. Enjoy!
https://www.dougheyed.com/perfect-pound-cake/
**Adapted from the CSU Fort Collins High Altitude Baking book
Comments