Classic Vanilla Cupcakes with Chocolate Frosting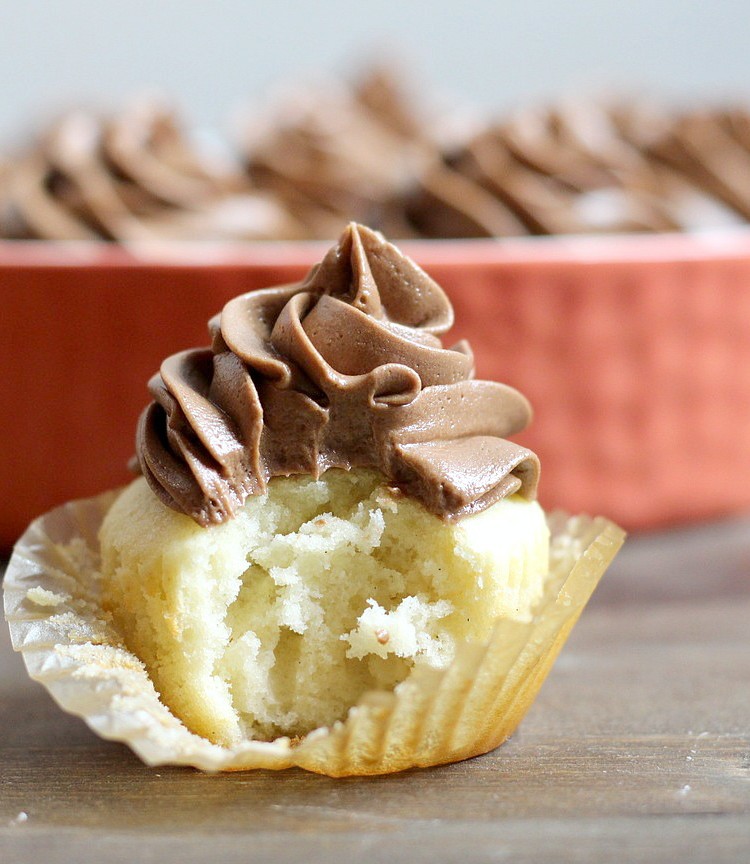 I love living in Colorado, really. As some of you know, I used to live in Boston when I was in college, and I'm so happy to be back in home state, even though its been a few years since coming home. That being said, I really wish I could just pluck any recipe off Pinterest and bake it up perfect. Like, altitude really screws things up sometimes. (By sometimes, I mean nearly all the time).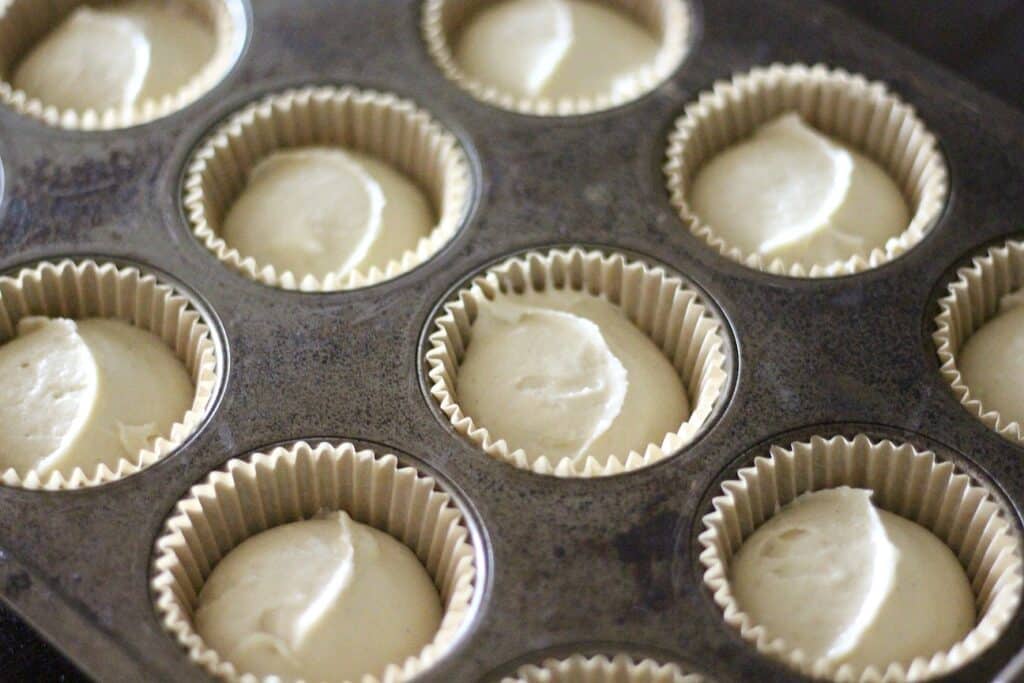 Baking cakes in a high altitude is tough. I can't tell you how many cupcakes I have baked that have tasted really eggy, or been duper dense, almost like bread somehow.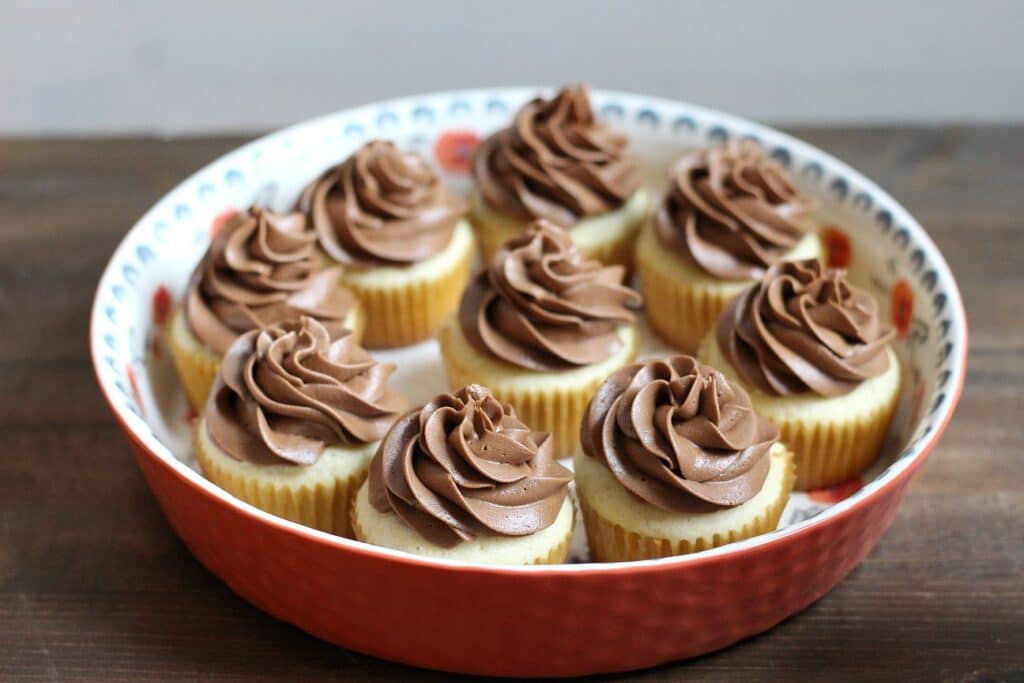 That being said, it was my goal for many years to find the perfect vanilla cupcake recipe, and I found it! Actually, if I'm being honest, I found it like 4 years ago, and I'm just now sharing it. Whoops.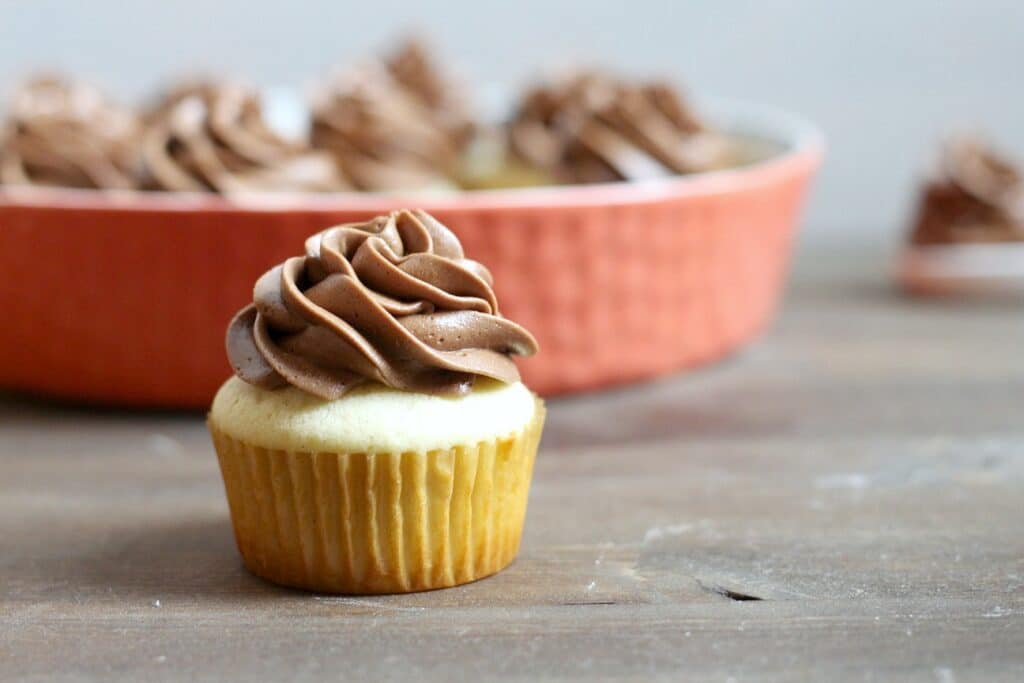 Anyways, I think the key for vanilla cake in a Denver altitude is finding the right balance between adding the flour that you need for structure, and still keeping the cakes moist. I'm using two different kinds of flour here- self rising and cake. The self rising flour just offers a good ratio of baking powder built right in, and the cake flour makes the crumb very tender and pretty fantastic.
P.S.- did you see this epic baking dish my brother got me for my birthday???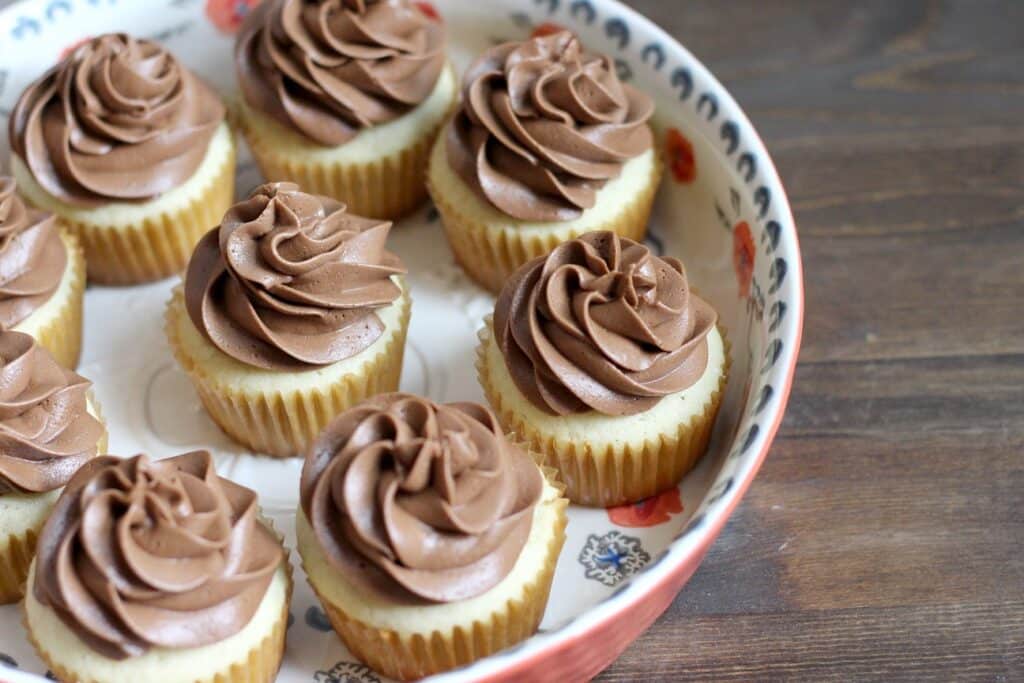 On the other end of the spectrum, I use sour cream to add moistness to the cake. It's thick enough that it doesn't mess with the structure too much, but it gives us the texture that we're looking for in a great, simple cupcake.
Vanilla cake is my favorite. I know chocolate is probably the main winner for most people, but I've never been a huge fan of chocolate cake. I still make it for lots of family and friends, like this chocolate bundt cake I made for my dad last year. But vanilla is my jam.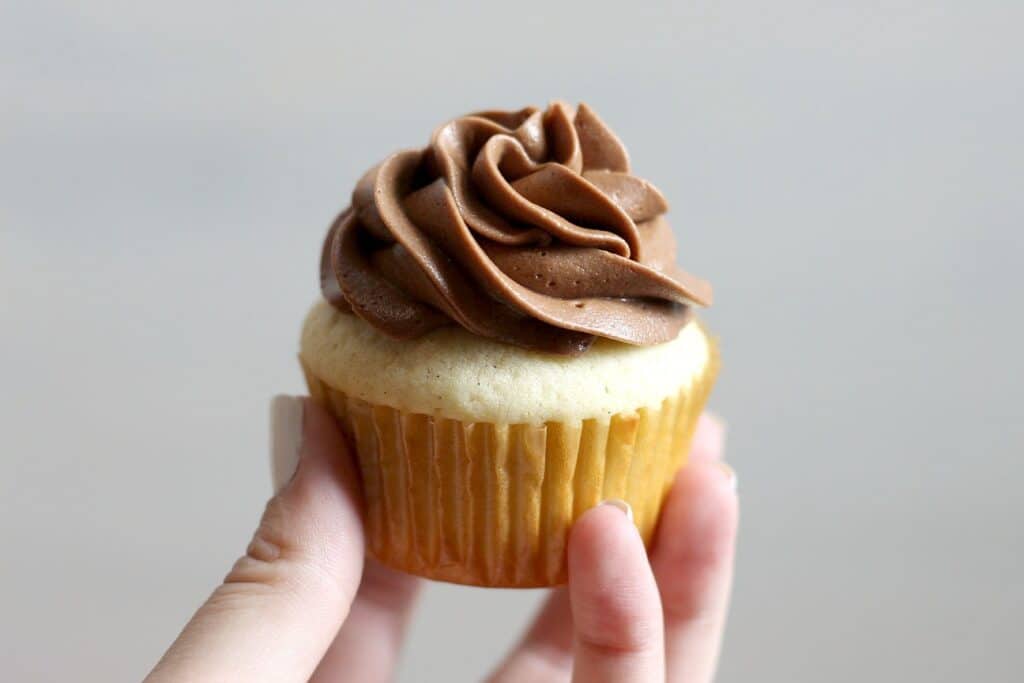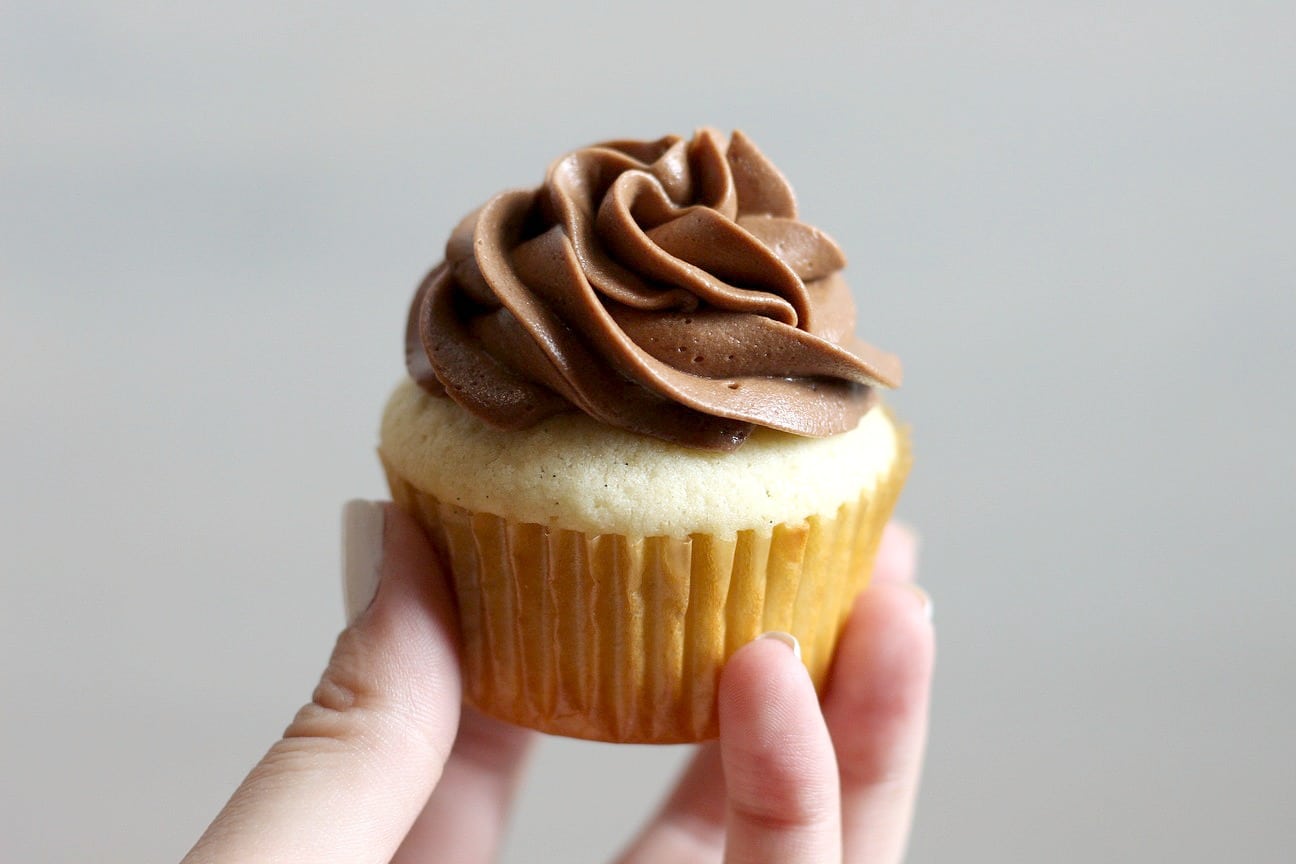 Usually I actually prefer vanilla frosting as well, but this chocolate buttercream is too good to pass up on a perfect vanilla cupcake. It's fluffy, super chocolatey, and not too sweet.
I hope you enjoy this one!
Classic Vanilla Cupcakes with Chocolate Frosting
Ingredients
For the cupcakes:
1/2 cup butter, softened
1/2 cup sugar
2 eggs
1/4 cup sour cream
1 tsp. vanilla extract
3/4 cup self-rising flour
1/4 cup cake flour
1/2 tsp. salt
2 tbs. milk
For the frosting:
1 cup butter, softened
2 cups powdered sugar
3 tbs. cocoa powder
1/4 cup dark chocolate, melted and cooled
3 tbs. heavy cream
Instructions
For the cupcakes:
Preheat the oven to 350 degrees, and line a 12-cup muffin tin
In a large bowl, beat the butter and sugar together until fluffy. Add in the eggs, sour cream, and vanilla.
The mixture will be slightly lumpy.
Add in the self-rising flour, cake flour, and salt. Mix until combined, it will be a thick batter.
Mix in the milk until combined.
Scoop the batter evenly into your 12 muffin cups.
Bake at 350 degrees for 16-18 minutes, or until a tooth pick comes out clean.
Cool completely before frosting.
For the frosting:
Beat together the butter, powdered sugar, and cocoa powder until thick and smooth.
Beat in the melted and cooled chocolate and mix until combined
Add in the heavy cream, and beat until fluffy.
Frost the cupcakes liberally.
https://www.dougheyed.com/classic-vanilla-cupcakes-with-chocolate-frosting/
Comments