I've been working on some simple recipes lately, as you guys might have noticed. Brownies are a solid recipe to have in your arsenal honestly, so let's make it a one-bowl recipe too.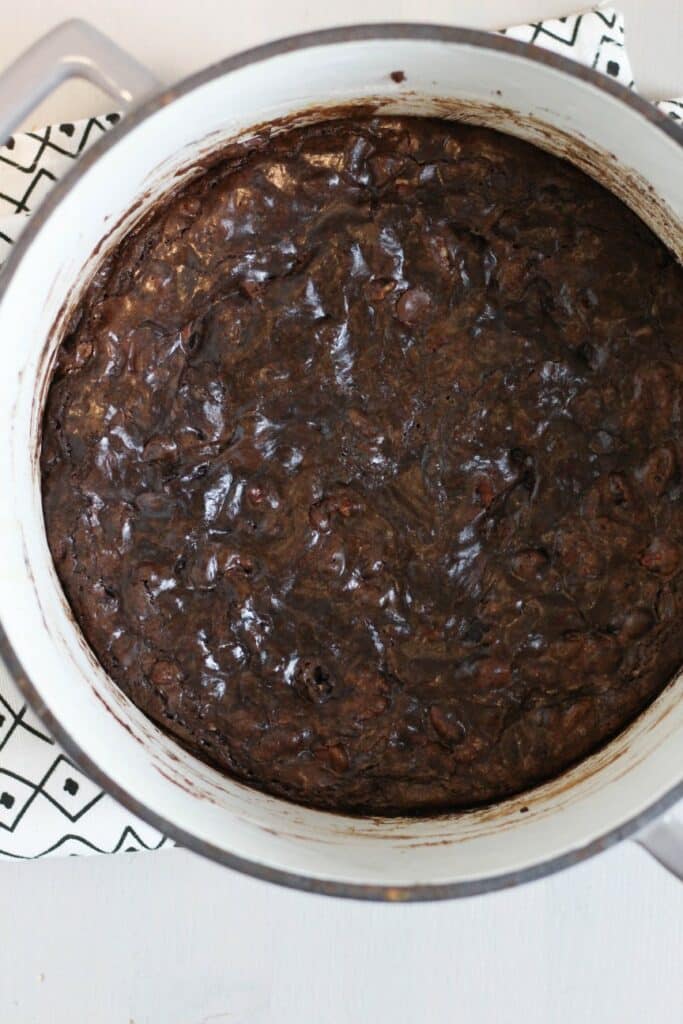 In fact, if you make these in a nonstick, oven-safe pot, it's totally one dish, no additional baking pan.
Here's what it's going to look like as you go along:
BUT, don't worry if you don't have that. Simply make these bad boys in whatever pot you have, and then pour them into a greased square cake pan, the results are totally the same.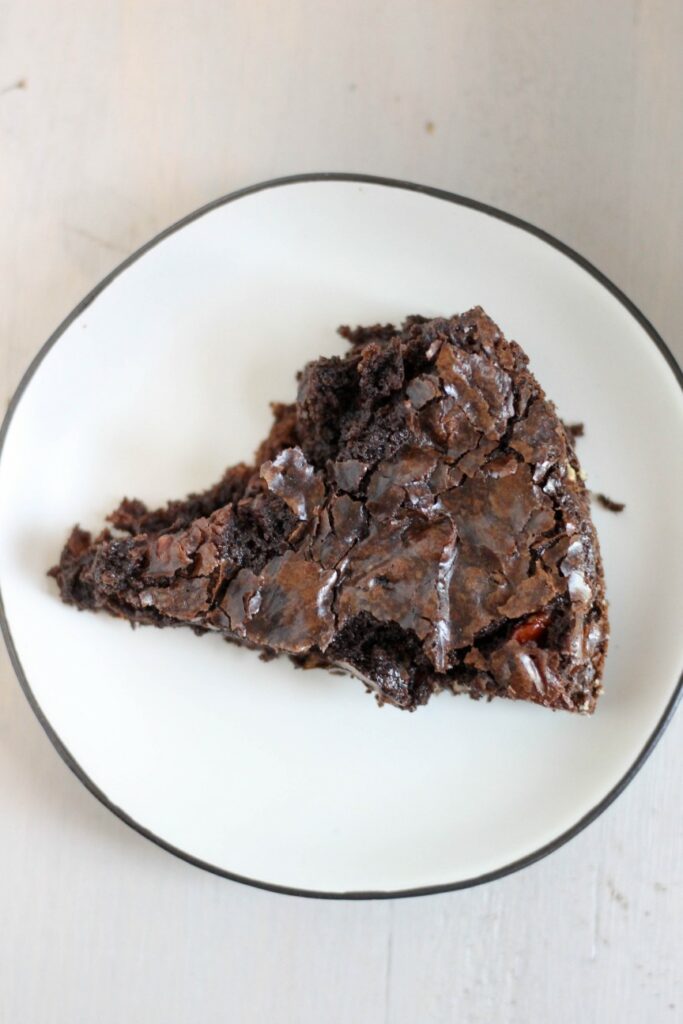 So let's talk about what you want in a brownie. There was a short time in my life where I preferred to make cake-like brownies, and I think I just didn't fully yet appreciate the greatness of fudgey brownies. So, we want them to be fudgey and chewy. We want them to be super chocolatey, and we want that flaky, thin crust to form over the top. If you're like me, you want the edges to be extra chewy. And if you are like my husband, you want nuts in the mix.
This recipe is everything. All of those things. We're adding chocolate in three ways- first, with unsweetened baking chocolate melted together the butter. Next, with a little cocoa powder. And last, with some chocolate chips. ALL OF THE CHOCOLATE.
sorry for yelling.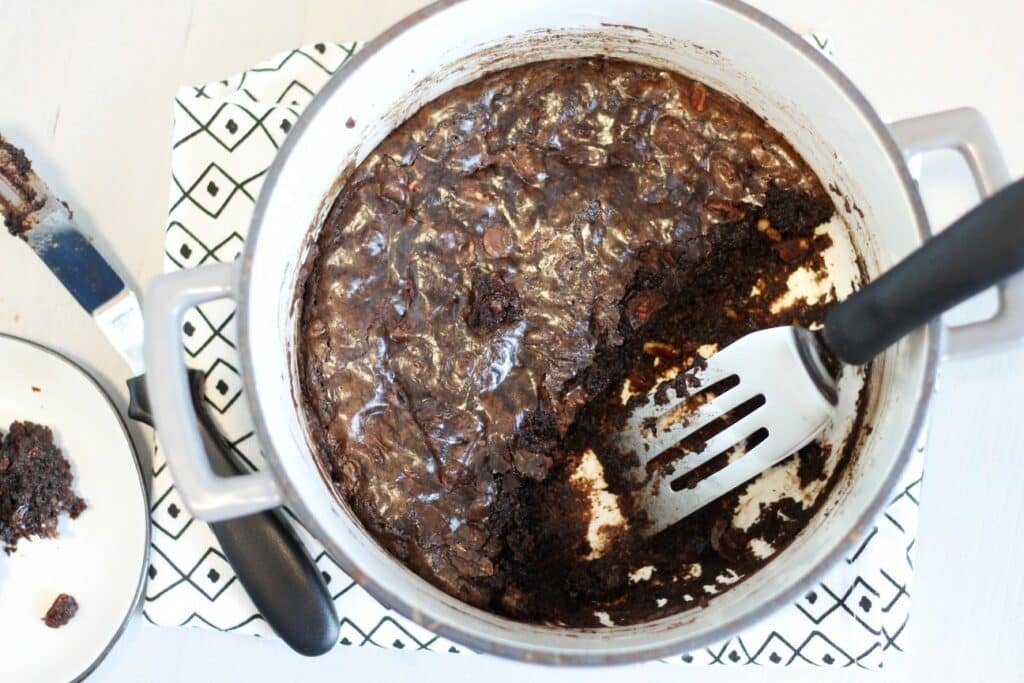 So listen, throw in whatever you want. Walnuts if you prefer, hazelnuts, swirl in some peanut butter over the top, whatever your heart desires- it's a flexible recipe guys. Enjoy!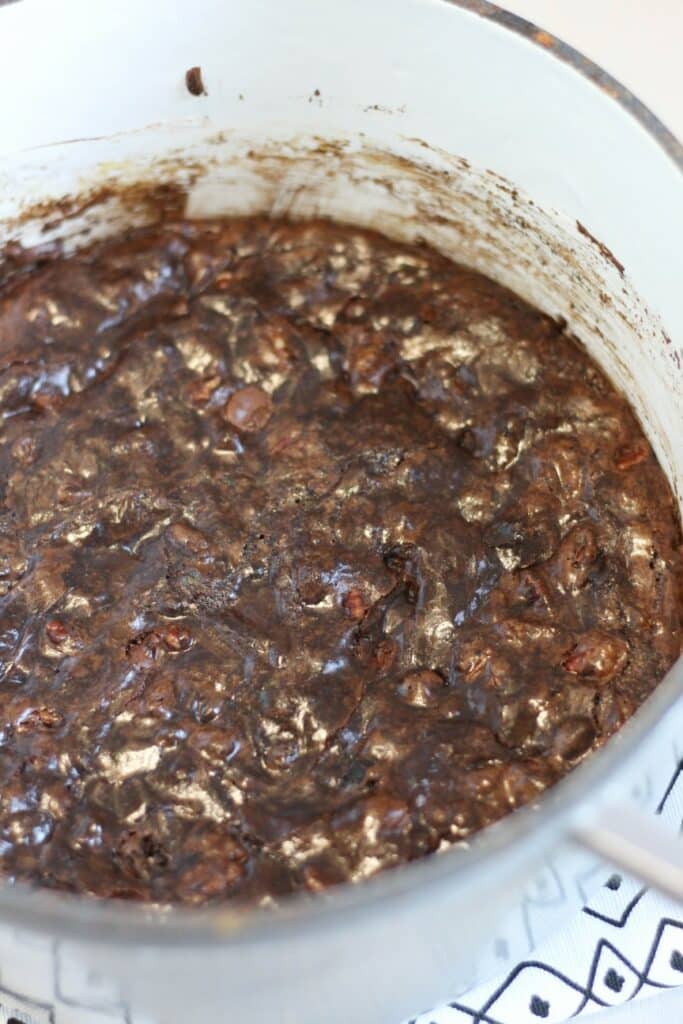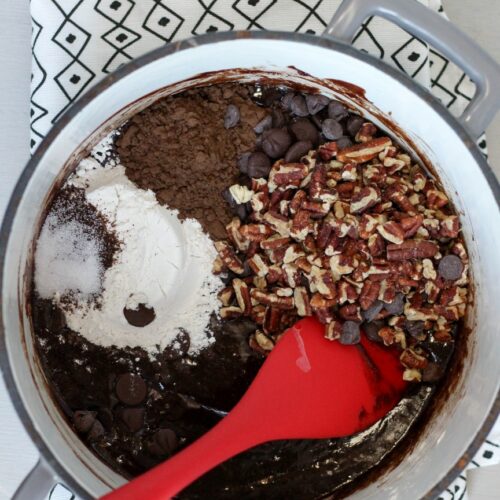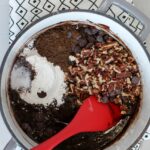 One Bowl Brownies
If you use a non-stick pot that is about 8 or 9 inches around, you can even bake the brownies right in there! Otherwise, use an 8-inch square cake pan.
Ingredients
1/2

cup

butter

2

oz.

unsweetened baking chocolate

1

cup

sugar

2

eggs

1

tsp.

vanilla extract

1/4

cup

flour

2

tbs.

cocoa powder

1/2

tsp.

salt

1/2

tsp.

instant espresso powder

1/2

cup

chocolate chips

1/2

cup

chopped pecans
Instructions
Preheat your oven to 325 degrees. If you are using a non-stick, oven-safe pot to mix and bake in, there's no need to grease a baking dish. If not, grease an 8-inch cake pan, round or square. Set aside.

In a medium pot, about 8-9 inches in diameter if you are baking in the pot, melt the butter and unsweetened chocolate over medium heat until smooth.

Remove from the heat. Stir in the sugar, eggs, and vanilla extract until combined. Then, add in the flour, cocoa powder, salt, espresso powder, chocolate chips, and chopped pecans. Stir until just combined. Pour the batter into your baking dish if using. Otherwise, place the pot directly into the oven, and bake for 35-40 minutes, or until a toothpick placed about two inches from the side of the pan comes out clean. Cool and enjoy!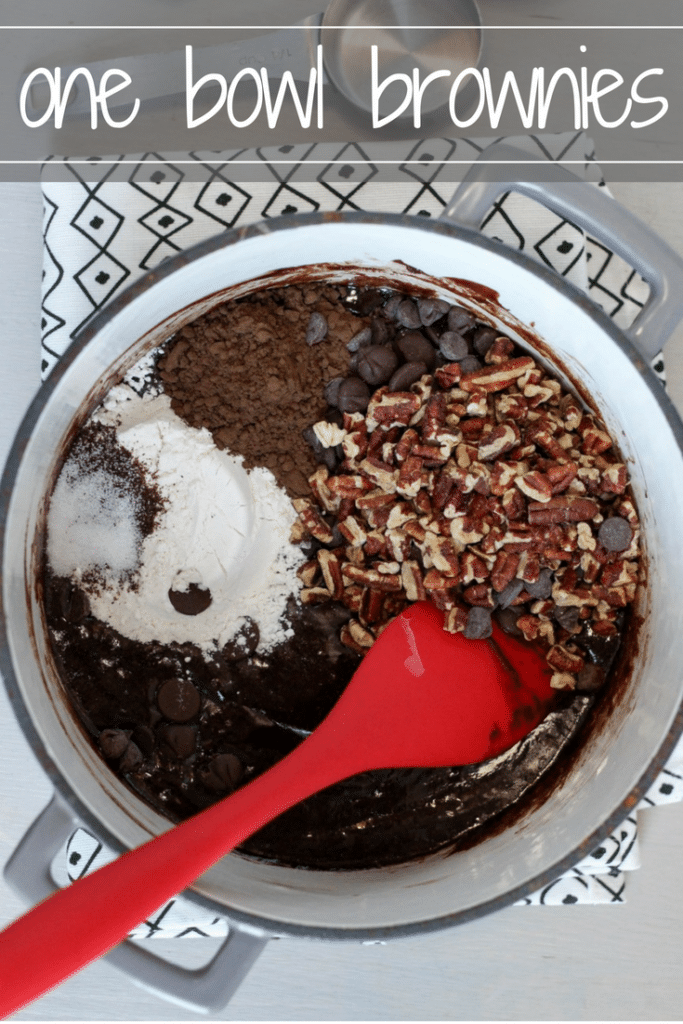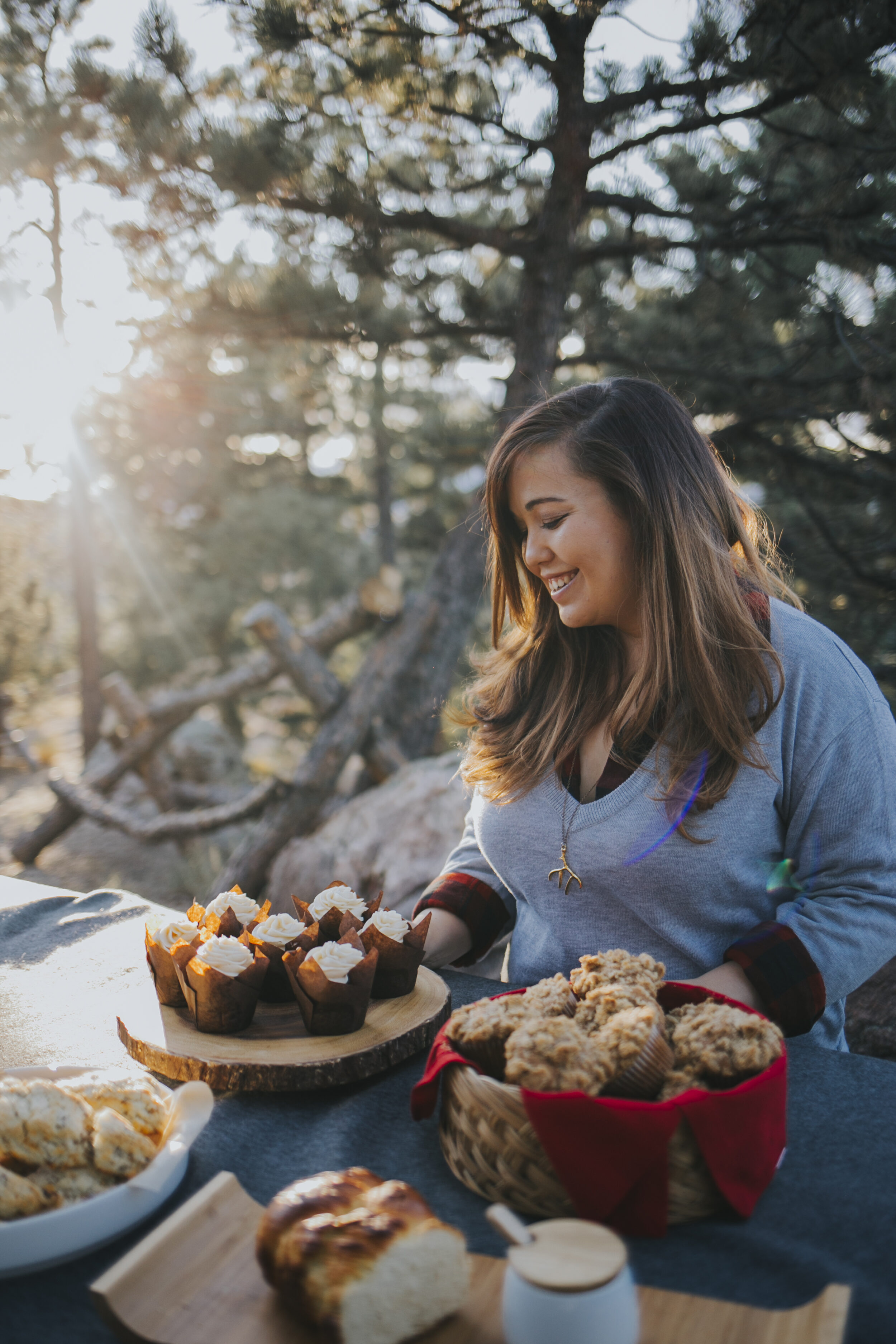 Hello and welcome! My name is Nicole, and Dough-eyed is a food blog for people who want to bake for their family and friends in high-altitude areas. Think of me as a friendly voice there with you in the kitchen, here to give you confidence when you're baking, and to help you with the struggles of baking at high-altitude. Come back every week for new recipes, tips, and advice on high-altitude baking!