You like coffee, right? And chocolate, obviously. And so you probably like things that combine them. Cool, me too, glad we got that straight.
These bars are that. A sweet, rich, frosted cookie bar that tastes like deep dark chocolate and bold espresso. That description was dramatic, I know, but really I love these.
Also, can I just be honest with you for a minute when I say that sometimes baking several batches of individual cookies kinda just takes way too long? I start making cookies all the time and then by oven swap 5 I'd rather die than keep baking. So when you can just stuff all the cookie dough onto one pan, bake it one single time, and slice it up- DO IT.
Anyways, on to other matters.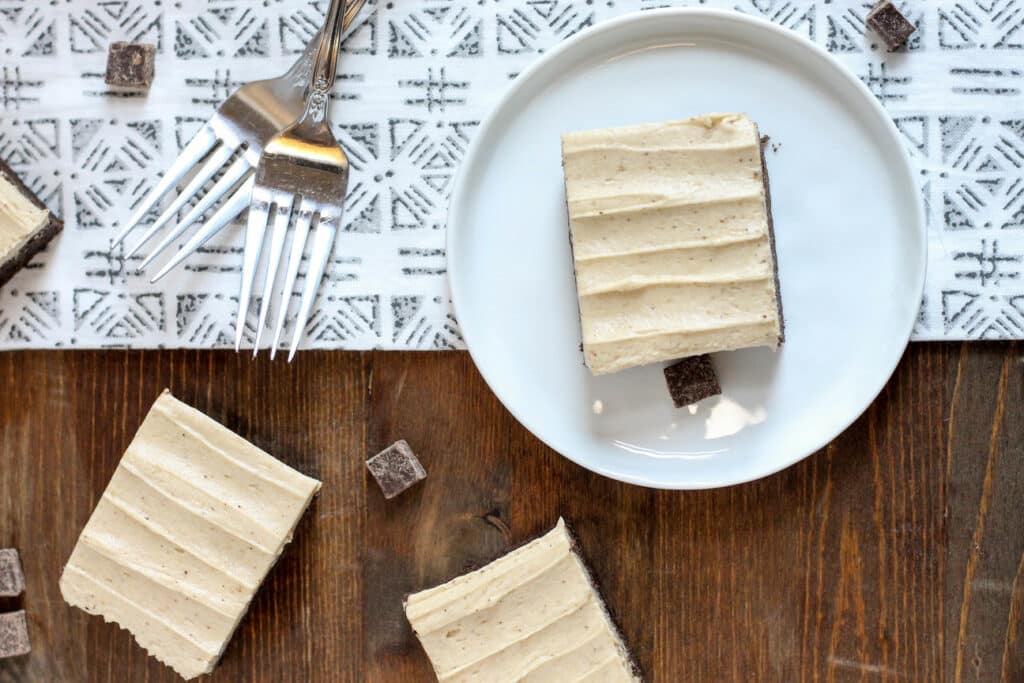 My book is nearly done! Not published-done, but writing and photographing recipes is nearly complete, and I'm so thrilled. I can't wait to look at all the work I've done finished and ready to send off. Also, I'm pretty sure my oven could use a little rest- I've been baking multiple times a day on the weekends you guys, pretty much every weekend.
So sometimes baking something easy, yet rewarding like these babies is the perfect thing. I use dark cocoa powder in all my recipes, including these. I'm not exactly sure what it is about living at a high altitude, but I just can't get a strong chocolate flavor to come through with regular cocoa.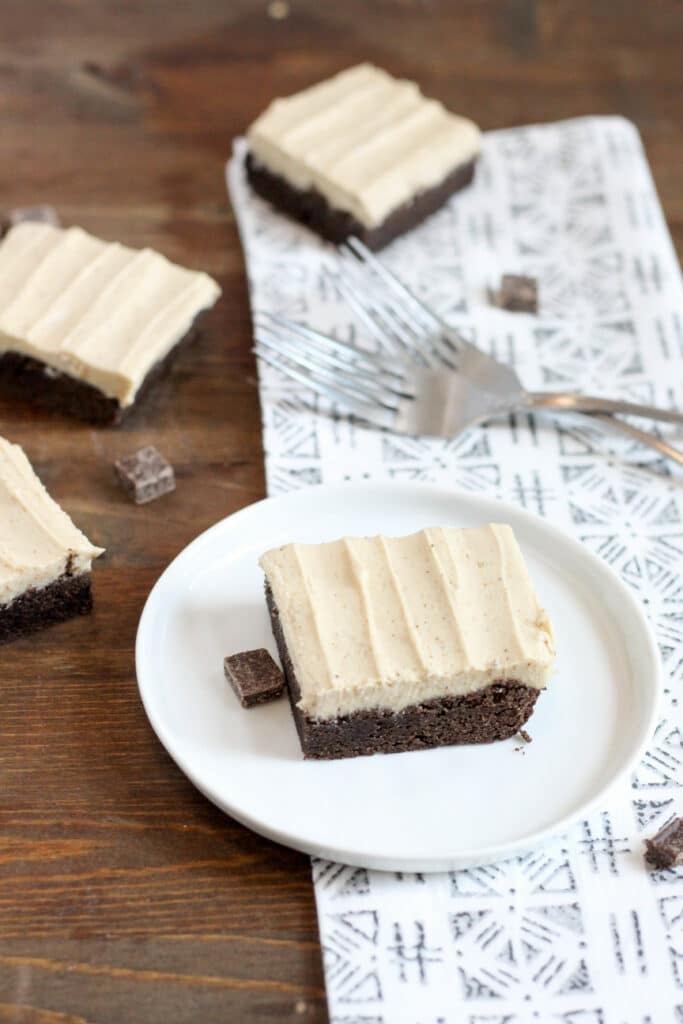 I actually use Hershey's Special Dark Cocoa Powder, mainly because it's available at regular grocery stores. Also though, it's a blend of regular cocoa and dutch processed cocoa, so it interchanges nicely in recipes.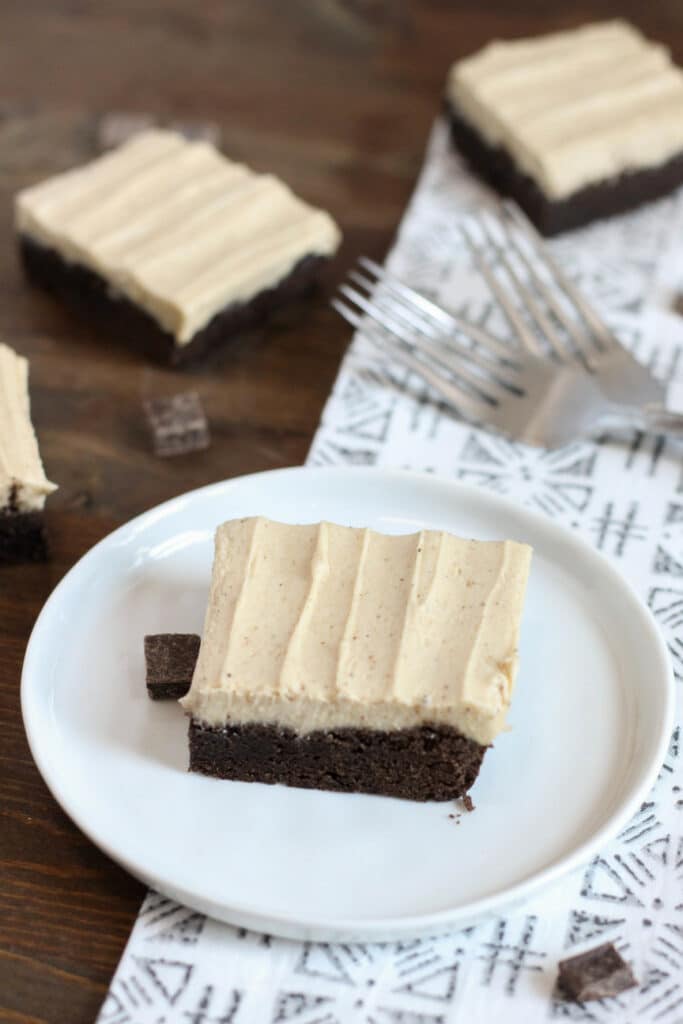 I'm also using instant expresso powder in this recipe, which brings out a strong coffee flavor without the need to dilute the cookies or frosting too much.
Hope you guys enjoy this one as much as I do!
Frosted Mocha Cookie Bars
Ingredients
For the cookies:
2 3/4 cups flour
1/3 cup dark cocoa powder
1/2 tsp. salt
1/2 tsp. baking powder
1/8 tsp. baking soda
1 tsp. instant espresso powder
1/2 cup softened butter
1/4 cup canola oil
3/4 cup sugar
1/4 cup powdered sugar
1 egg
3 tbs. water
1 tsp. vanilla extract
For the frosting:
1 cup softened butter
3 cups powdered sugar
1/2 tsp. vanilla extract
3 tbs. strongly brewed instant espresso
1 tsp. instant espresso powder
1/4 tsp. salt
Instructions
For the cookies:
Preheat your oven to 350 degrees, and grease a 9x13 inch baking pan.
In a medium bowl, whisk together the flour, cocoa powder, salt, baking powder, baking soda, and espresso powder. Set aside.
In a large bowl, beat together the butter, canola oil, sugar, and powdered sugar until fluffy.
Add in the egg, water, and vanilla, and mix until combined.
Slowly add in the flour mixture, and mix until completely incorporated.
Spread the dough evenly in your prepared pan, using an off-set spatula.
Bake for 14-16 minutes, or until the dough is set.
Cool completely before frosting.
For the frosting:
In a medium bowl, beat together the softened butter and powdered sugar until the butter has been dispersed fairly well in the sugar, but the mixture has not fully come together.
Beat in the brewed espresso, instant espresso powder, and salt, and mix until the frosting is smooth.
Spread evenly over the cooled cookie bars.
Slice, and enjoy!
https://www.dougheyed.com/frosted-mocha-cookie-bars/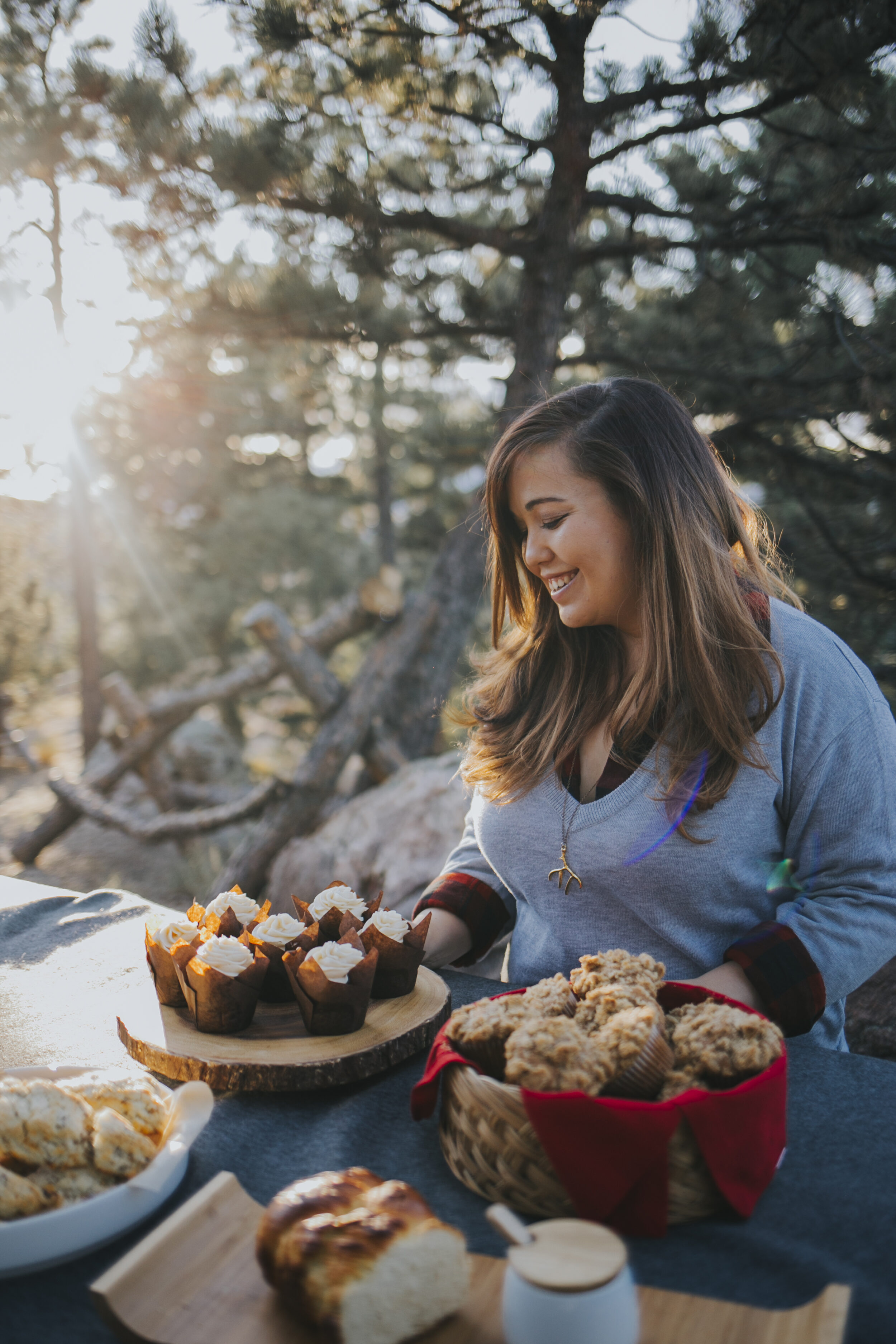 Hello and welcome! My name is Nicole, and Dough-eyed is a food blog for people who want to bake for their family and friends in high-altitude areas. Think of me as a friendly voice there with you in the kitchen, here to give you confidence when you're baking, and to help you with the struggles of baking at high-altitude. Come back every week for new recipes, tips, and advice on high-altitude baking!