Christmas Cookies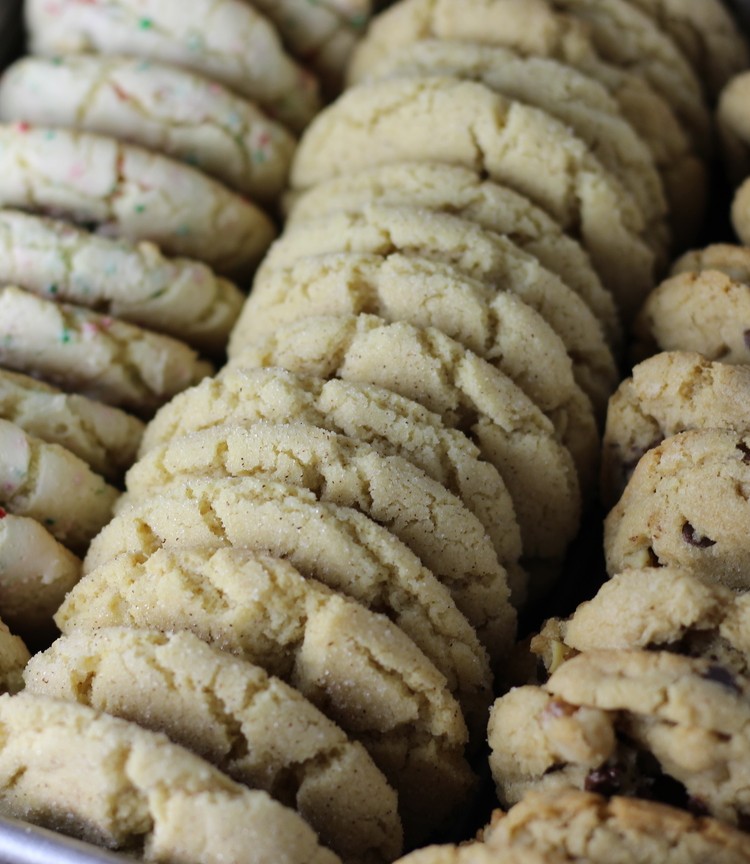 I had a bit of a thing this weekend. Like.. a cookie-type-thing.
Basically, today, for nearly no good reason, I made three batches of cookies. I mean, it's Christmas guys, I'm not feeling too bad about the whole thing actually.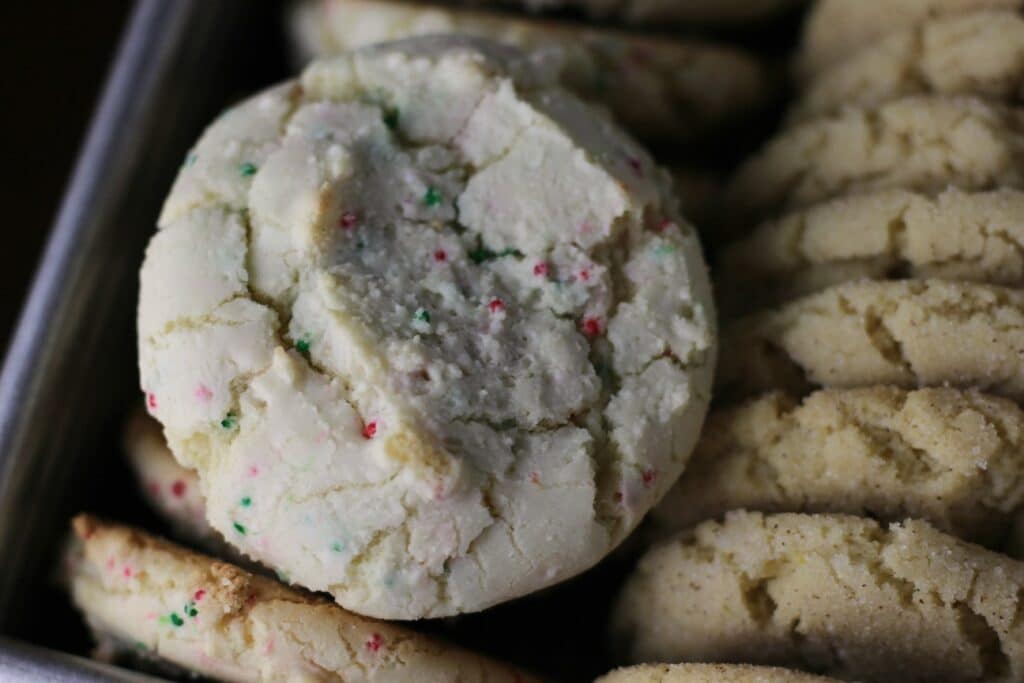 Plus, I've got a whole office of cookie-eaters to bring these too, so I won't be eating them all myself. I mean don't get me wrong, I work in this office too, so I'm definitely a part of the cookie eating crew. And there will likely be extras at home. You know what, let's not even talk about it anymore.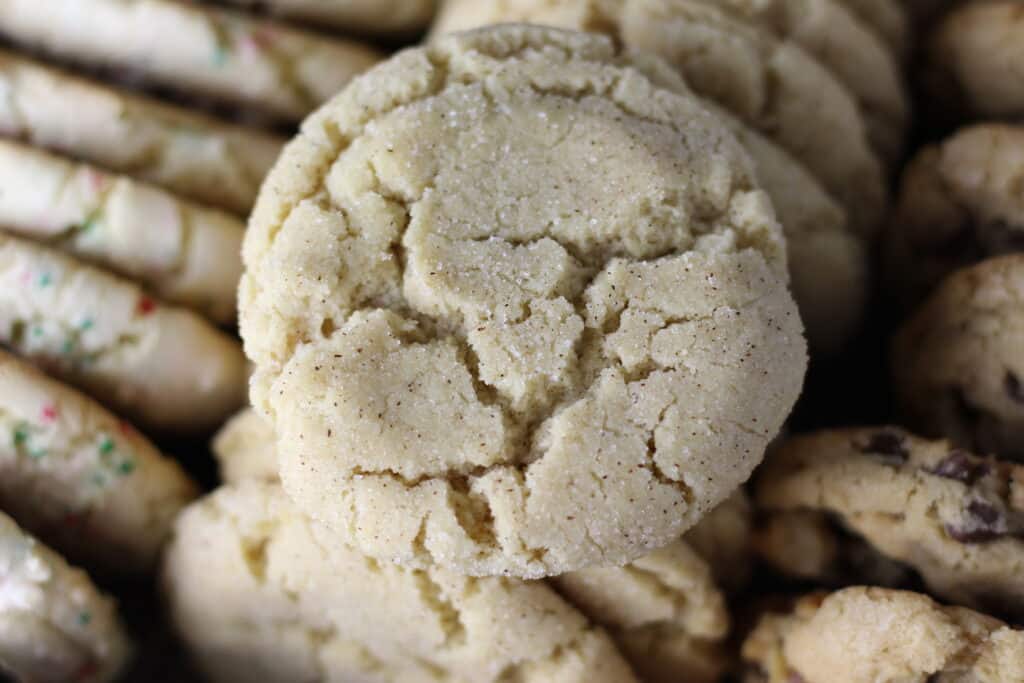 I made a batch of these cake batter cookies from Sally's Baking Addiction, and they are too easy. Like seriously, it's dangerously easy. I added 1/4 cup flour to the recipe just because I'm at a higher altitude, and these turned out perfect. They're sweet, soft, and super flavorful guys- I really recommend these.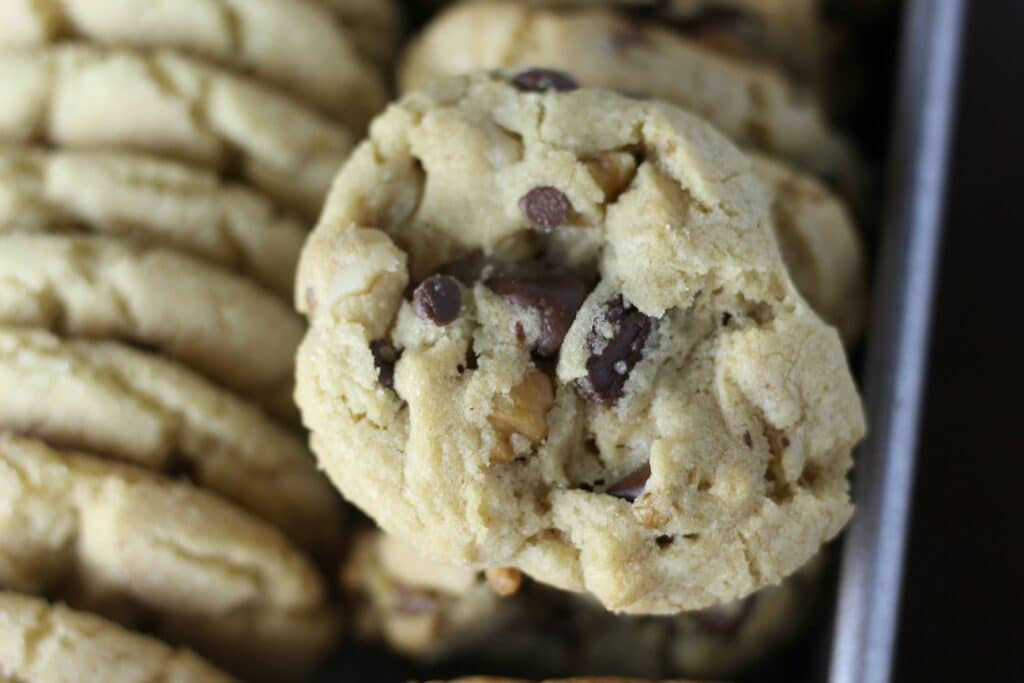 Next, I whipped up a batch of snickerdoodles, which you can find the recipe for below. These are basically just sugar cookies that are rolled in cinnamon and sugar before baking, and I actually put a bit of cinnamon into the cookie dough as well for good measure.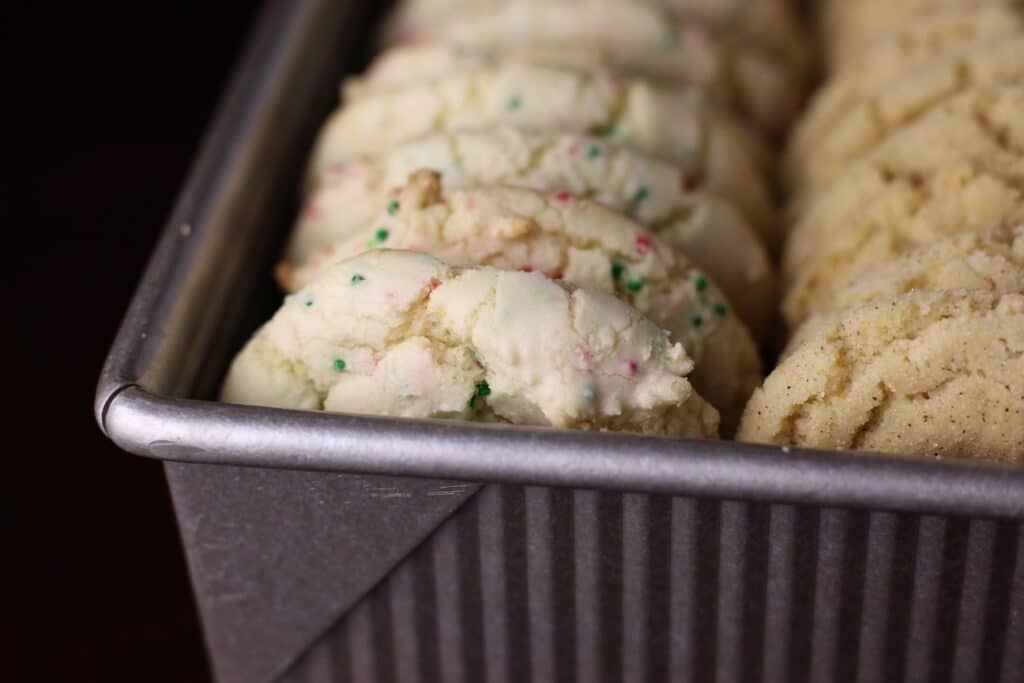 Last, we've got Classic Chocolate Chip Walnut Cookies, recipe linked here. Basically, I took my classic recipe for these babies and just scooped out smaller cookies to match my other batches. This recipe also has a touch of cinnamon, just for that added warmth and sweetness. Basically, if you're looking for an awesome chewy chocolate chip cookie recipe, this is my go-to!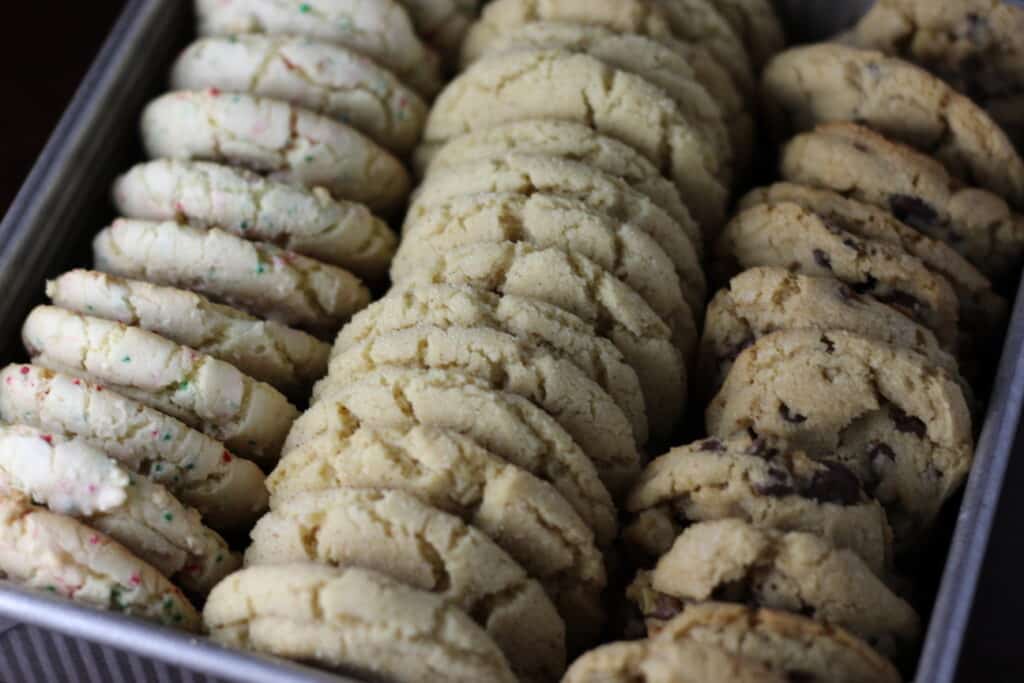 Let's all just skip work and regular life stuff this week for cookies, amiright? Enjoy!
Ingredients
2 1/2 cups + 2 tbs. flour
1 tsp. baking soda
1/2 tsp. cream of tartar
1 tsp. cinnamon
1/4 tsp. salt
1 cup softened butter
1 1/4 cups sugar
3 egg yolks
1 tsp. vanilla extract
1/2 tsp. almond extract
1/4 cup sugar
1/2 tsp. cinnamon
Instructions
Preheat oven to 350 degrees
In a medium bowl, mix together the flour, baking soda, cream of tartar, cinnamon, and salt. Set aside.
In a large bowl, beat together the butter and 1 1/4 cups sugar until fluffy.
Add the egg yolks, vanilla, and almond extracts. Beat until combined.
Slowly add in the flour mixture until fully combined.
In a small bowl, mix together the remaining sugar and cinnamon.
Scoop cookies into 1 inch balls, and roll into cinnamon-sugar mixture.
Place on a lined baking sheet, and push the cookies down slightly. Bake for 10-12 minutes, or until just slightly golden.
Cookies should be cracked and set.
https://www.dougheyed.com/christmas-cookies/
Comments