Dipped Shortbread Cookies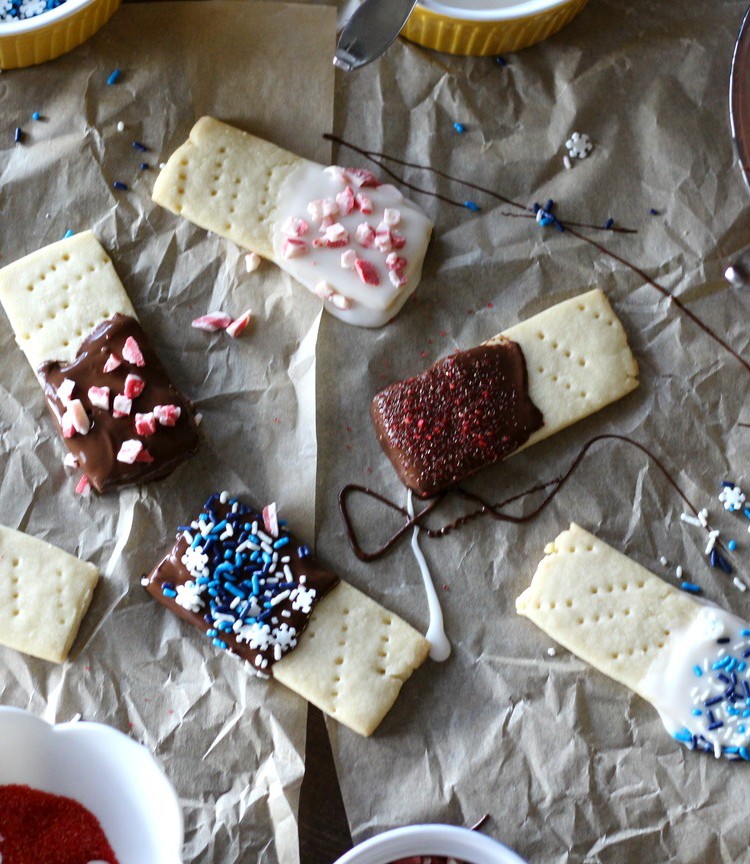 I'm so ready for all the great cookies that come with the winter months guys. Let's consider this my first Christmas cookie of the season!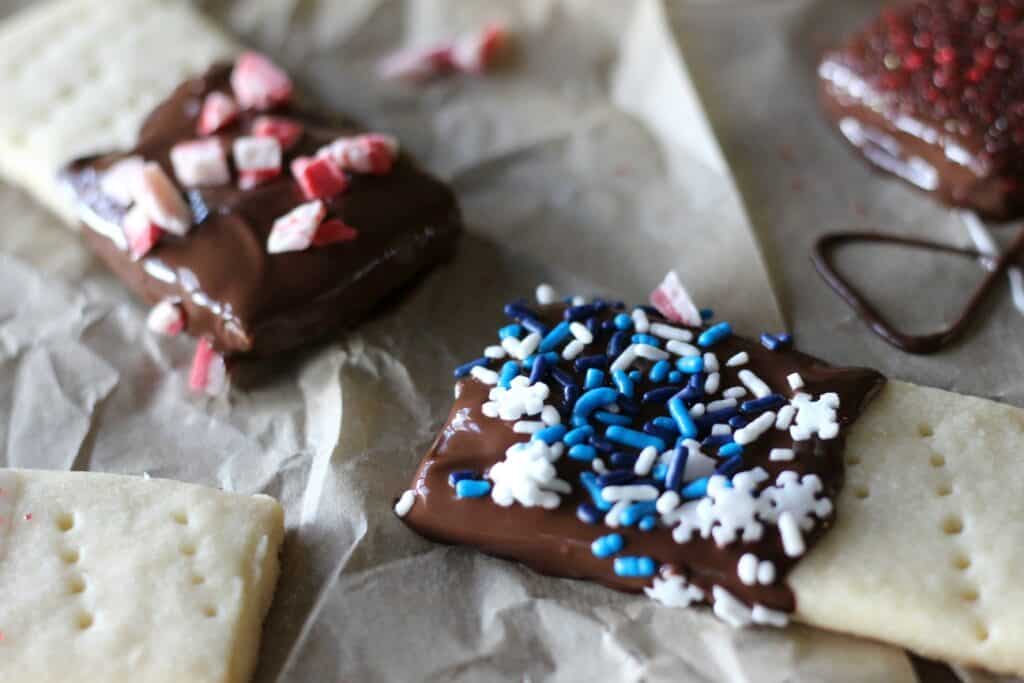 Shortbread cookies are one of my favorites, and this is a great recipe to make with your family. Since there's no eggs in it, you can technically eat the dough, so if you've got kiddos who like to sneak bites of raw cookie dough, this is a perfect recipe. Plus, they hold their shape while baking really well, so you can use cookie cutters and do whatever you'd like!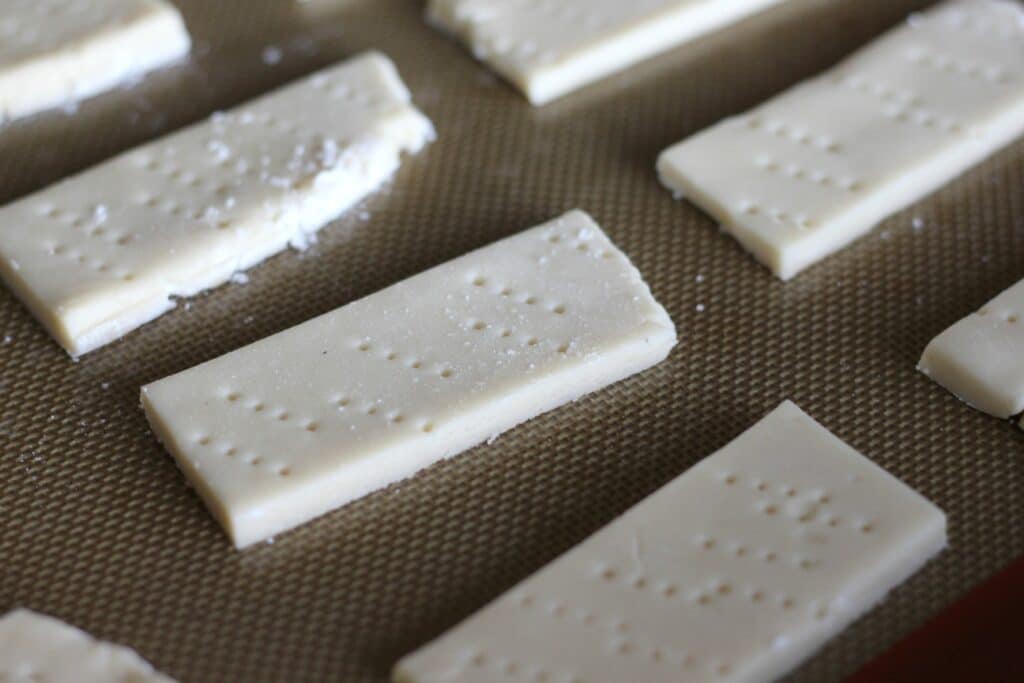 This is a super buttery, lightly sweet cookie that is perfect with just about anything. I've decided to dip these ones in chocolate or icing and coat them with yummy things, but they are really good plain as well. I chose some wintry-sprinkles with snowflakes, some red sugar, and crushed peppermint-chocolates.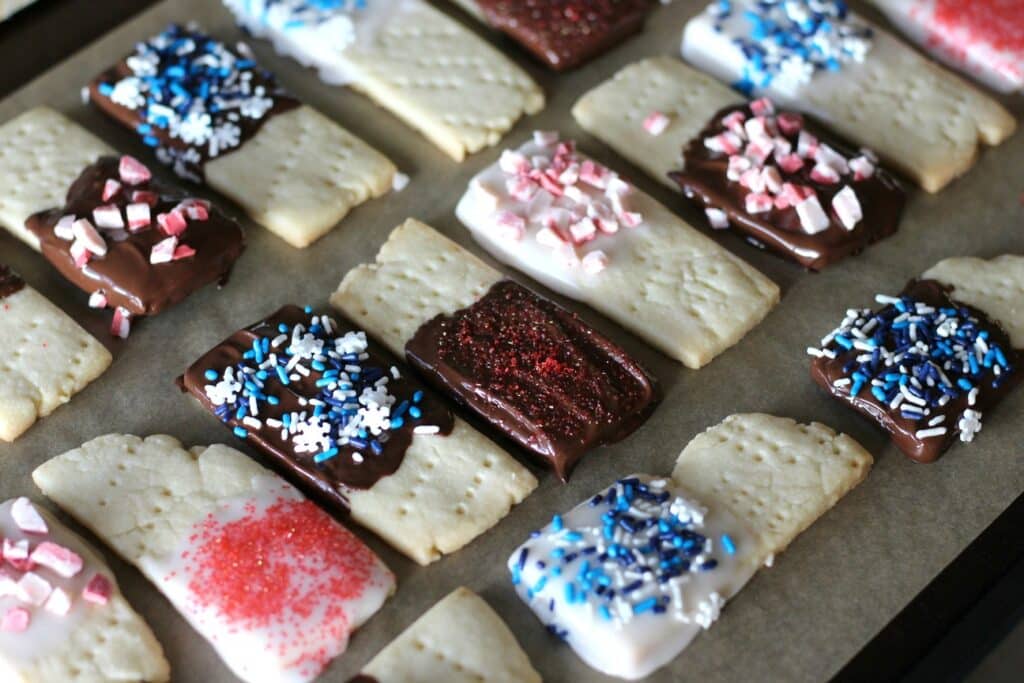 You can also flavor these however you'd like. A little lemon extract and zest tastes amazing, and you can even just coat the cookies in powdered sugar.
Honestly, on top of being super delicious, these cookies are one of the easiest recipes I've got. With so few ingredients, you've probably got everything you need in your pantry already.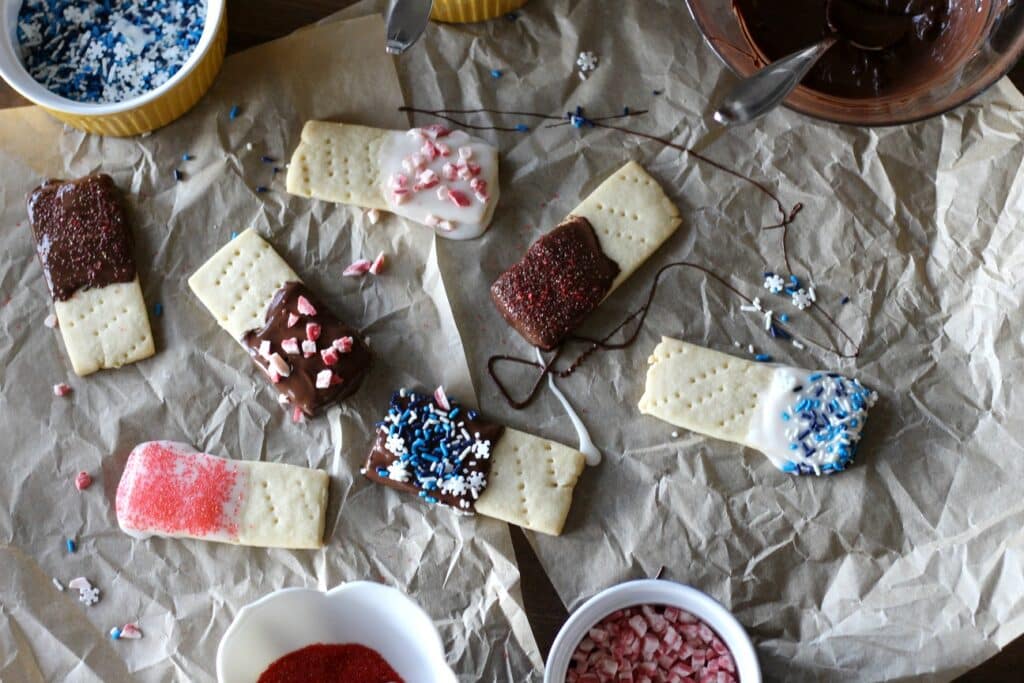 I hope you guys enjoy! More Christmas cookies and holiday recipes are soon to come!
Dipped Shortbread Cookies
Ingredients
1 1/2 cups softened butter
1 cup powdered sugar
1 tsp. vanilla extract
1 tsp. almond extract
3 1/4 cups flour
1/2 tsp. salt
Instructions
Beat together the butter and the sugar until light and fluffy. Add the vanilla and almond extracts.
Beat in the flour and salt slowly.
Press the dough into the bottom of the bowl- it will be crumbly. Chill for 30 minutes.
Preheat the oven to 325 degrees.
Roll out your dough and cut into desired shapes. Bake for 8-10 minutes, or until edges are just slightly golden.
Dip in melted chocolate or icing of your choice!
https://www.dougheyed.com/dipped-shortbread-cookies/
Comments