Caramel Apple Cupcakes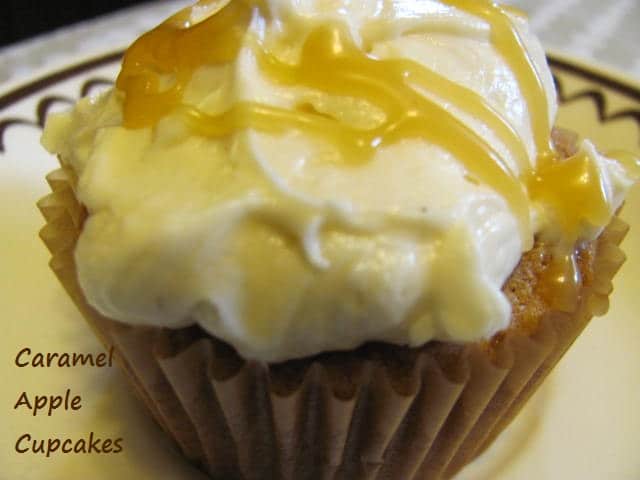 Apple isn't one of my favorite flavors- I pretty much never eat apple pie or variations thereof, but if you put it in cake form, pretty much anything can become delicious. I'm going to share three awesome recipes with you today that I really love, that pull together to build a delicate, not-too-sweet frosted cupcake!
The apple cake itself calls for applesauce, so one recipe here is for homemade apple sauce. It's actually really easy, and you can change it up to create different depths of flavor as you please. This is of course a great recipe for parents looking to stay away from pre-packaged foods for their children. I usually use cranberry juice as the liquid because that's typically what we have on hand, but you can make it with apple juice, orange juice, grape juice, or really anything that you have at home.
Next is the apple cake recipe itself, which is light and fluffy, but full in flavor. I love apple cake because it reminds me of fall with all of the spices, and you'll never be actually limited by the season. If your store doesn't have any great looking apples, or if you don't feel like adding the extra step of homemade apple sauce, the recipe still works with store bought apple sauce.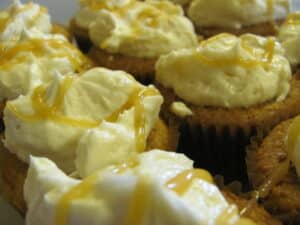 The frosting on these cupcakes is my favorite part. I've heard about this style of frosting but had never tried it and it really is fantastic. While it is probably a bit more work than a regular butter cream, it's about a thousand times better if you ask me. What you get in the end is a super fluffy, smooth frosting that isn't unbearably sweet. AKA, perfection. Fall is coming, whether you want it or not, so why not celebrate with these yummy bites!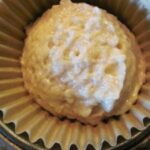 Apple Cakes
Ingredients
2 1/2

cups

flour

1

tsp.

baking soda

1/2

tsp.

baking powder

Salt

1

tsp.

cinnamon

1/2

tsp.

nutmeg

1/2

tsp.

cloves

1 1/2

sticks butter

room temp.

1 1/4

cup

sugar

1

egg

2

cups

applesauce
Instructions
Whisk together flour, baking soda, baking powder, salt, cinnamon, nutmeg, and cloves, set aside.

In a large bowl, beat butter until smooth, then beat in the sugar until mixture is fluffy. Mix in the egg.

Add the flour mixture to the butter mixture alternating with the applesauce, and be sure to begin and end with the flour.

Scoop batter into lined cupcake pan.

Bake at 325 for 15-18 minutes, or until tops are golden.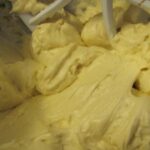 Caramel Frosting
Ingredients
3/4

cup

sugar

3

tbs.

flour

3/4

cup

whole milk

3

tbs.

heavy cream

+ 2 more tbs. if needed

1 1/2

sticks soft butter

room temp. and cut into pieces

Vanilla

1/4- 1/3

cup

caramel sauce
Instructions
In a medium saucepan, whisk the sugar and flour, then add in the milk and cream.

Cook over medium heat, until the mixture has thickened. It should come to a slight boil, and be thickened at that point.

Transfer mixture to a heat-proof bowl, or the bowl of a stand mixer, and mix on high speed until cool.

Beat in the butter and vanilla, and mix on medium speed until the frosting is fluffy

At this point, if your frosting seems too thin (as mine did) add in the extra 2 tbs. of cream, and beat for another few seconds to fluff the extra cream.

Beat in the caramel, which should smooth out the frosting.

Make sure to put it only on completed cooled cakes
Comments