Chocolate Dipped Toffee Shortbread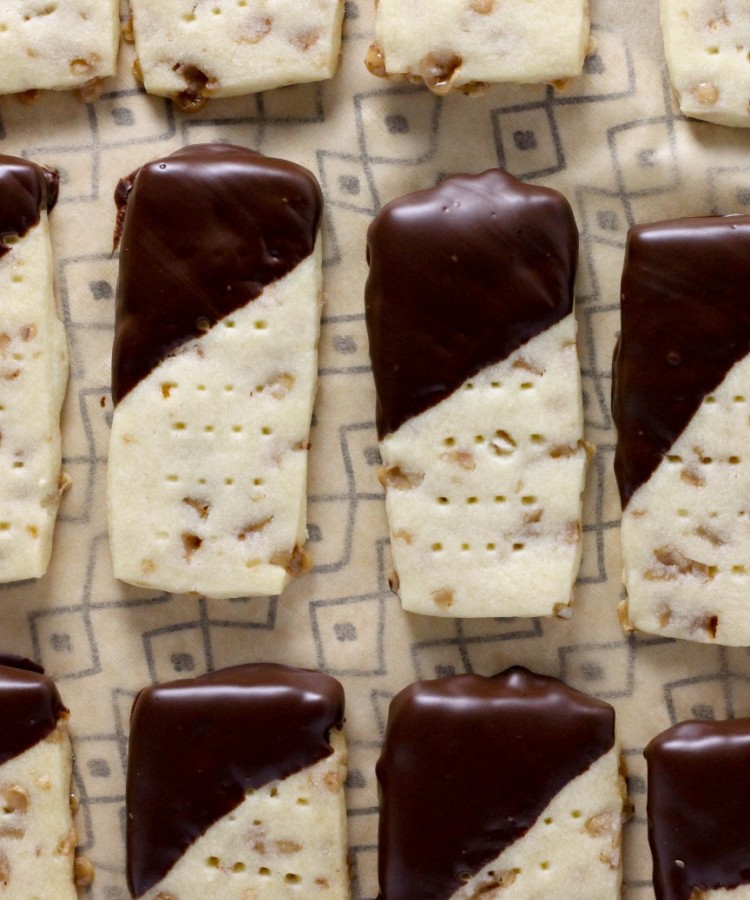 Hey guys! Do you have the after-Christmas-blues a little bit? I definitely do. But I'm trying to push through that with more cookies because listen, it's still winter, and we're still wearing leggings and big sweaters so it's all good tbh.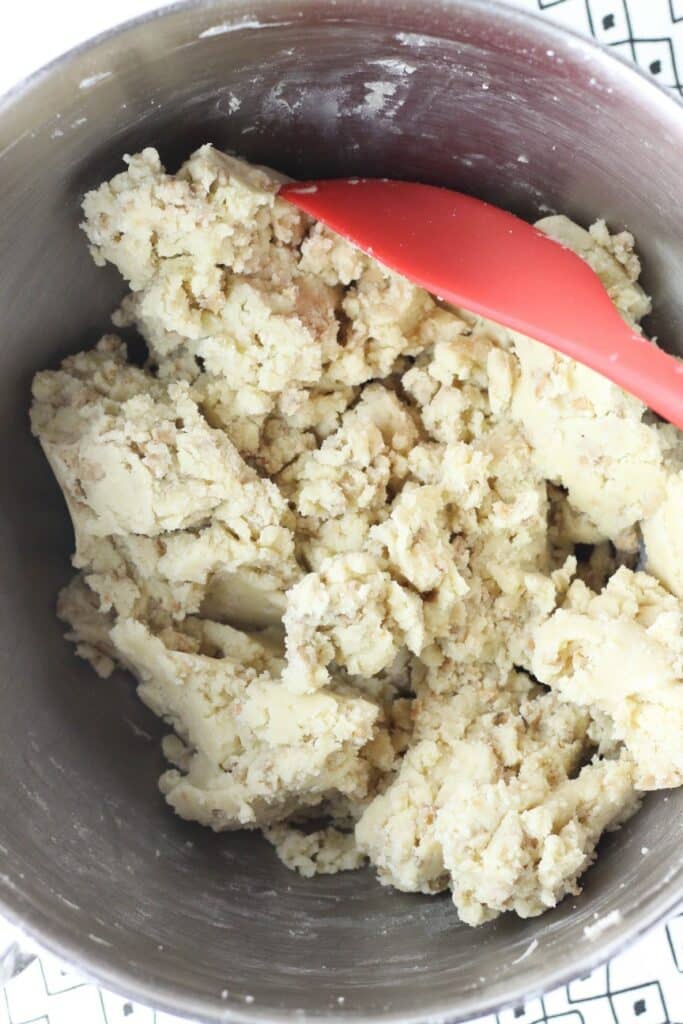 And anyways, I was in the grocery store the other day, and they still had a big display of holiday baking items, and so I was browsing that, and saw all kinds of interesting chip-type-things. So like instead of just chocolate chips, there was a bad of s'mores chips with mini marshmallows and graham cracker pieces too (I bought those). And then also there was a weird mix of cookies & cream stuff, and I don't know exactly what it is yet, but I bought those too. PLUS though, some little toffee chips, further seen below.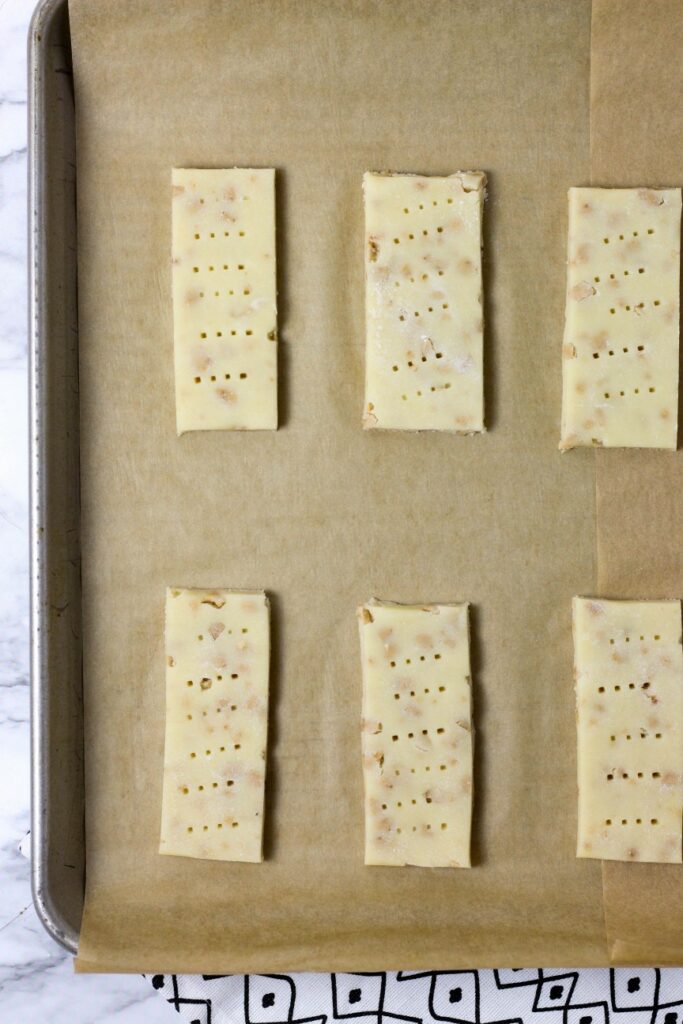 So here we are- I feel like this is a deconstructed candy bar cookie of some kind. And I know if you watch cooking competition shows, you're probs saying "DUDE, don't use the term 'deconstructed,' you know better!" But listen, I'm at home, and it is what it is.
And more importantly, these cookies are good man.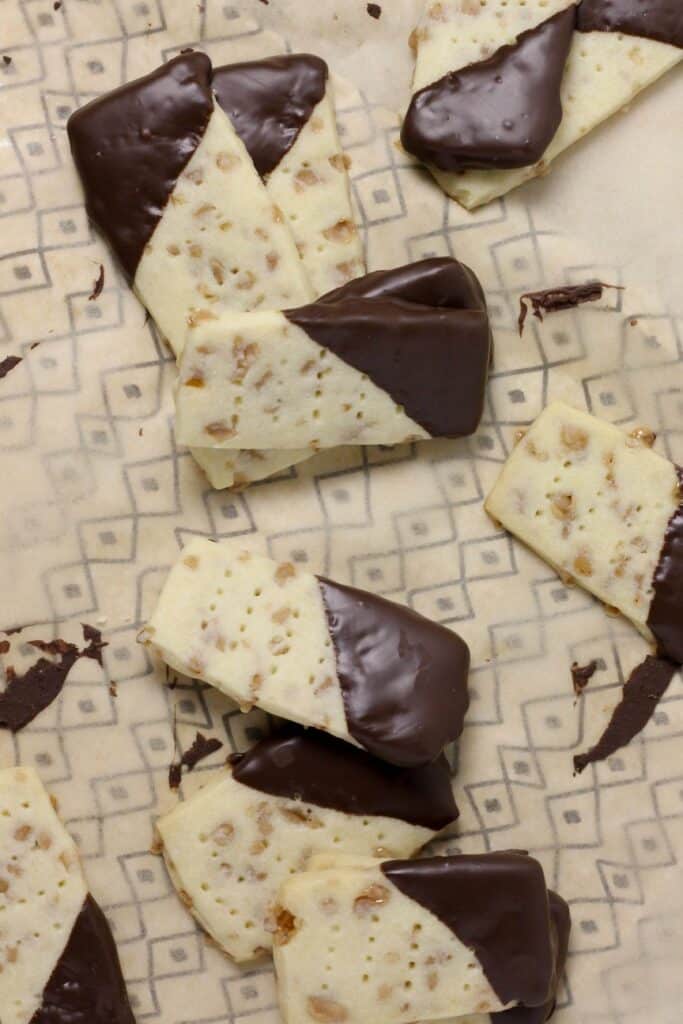 So basically I made some shortbread dough, and tossed in a bunch of these little crunchy toffee bits. They get all exploded in the oven, and make craggy edges, and it's very charming and sweet. Oh as a sidenote, if you can't find these little bits, I'm of the opinion that it'd be kind of awesome to just like chop up a toffee candy bar and go for it that way.
So anyways, I dipped these ones in chocolate to add that well, chocolate factor. I went at an angle, and I think they would be super yummy if you even just drizzled chocolate all over the entire cookie too, idk guys, do you.
I'm feeling weird today, and this post sounds weird as I read it, but I'm keeping it as is just as a reminder of this weird after-holiday vibe I'm feeling strongly this year. The point is, cookies will bring us all joy no matter what time of the year it is. JOY IT UP GUYS.
Chocolate Dipped Toffee Shortbread
Ingredients
1 1/2

cups

cold butter

1

cup

powdered sugar

2

tsp.

vanilla extract

3 1/4

cups

flour

1/2

tsp.

salt

1

cup

toffee bits

1

cup

chocolate chips, melted
Instructions
Preheat your oven to 325 degrees and line two cookie sheets with parchment paper.

In a large bowl, beat together the cold butter and powdered sugar until combined. Since the butter is cold, you might need a few more minutes than you are used to for mixing time. Beat in the vanilla extract.

Add in the flour and salt slowly, beating until the dough forms. It will be slightly crumbly, but should completely combine. Beat in the toffee bits until combined.

Roll the dough on a lightly floured surface to about 1/4 inch thick. Cut the dough into whatever shapes you like- I did rectangles- and poke holes over the top with a fork. Transfer dough to your prepared cookie sheets.

Bake for 8-10 minutes or until the edges just start to become lightly golden. Cool on the cookie sheets completely. Dip into the chocolate or drizzle chocolate on top of cookies. Place the cookies on parchment or wax paper to let the chocolate set. Enjoy!
Comments