Honey Jalapeno Cornbread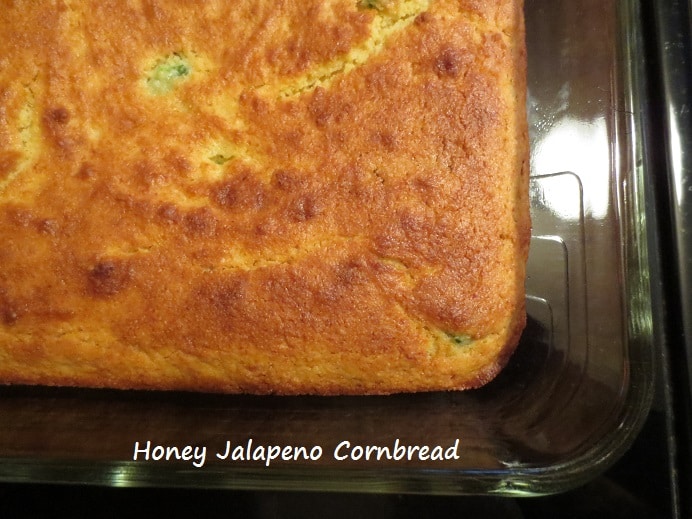 When we lived in Boston, we became delivery food connoisseurs. We GrubHubed it at least three times a week and there was one particular restaurant that we frequented not for their specialty. In fact, their specialty was chicken, and it was pretty terrible, which is to say that THAT'S how good their cornbread was.
It was like corn cake. I thought there was only the dry, crumbly corn bread that comes from a box, (which I still like) and felt betrayed that I hadn't been eating this cake-like bread for my entire life. It was sweet and moist, and worth every penny we ever spent on the crappy chicken in the same sitting. Ever since then, whenever the thought of cornbread comes up, I've wanted to try and make my own version of it.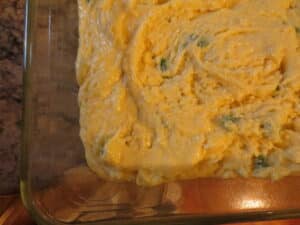 This was actually my first shot at making cornbread from scratch ever. Jiffy is just so cheap, ya know? It turns out, making it from scratch is pretty darn easy also, plus you have more flexibility for the flavor. My recipe has honey in it to add a little extra sweetness, and chopped jalapenos for added flavor and kick.
The combination of honey, buttermilk, and sour cream create a moist, flavorful bread that definitely reaches the yumminess of our delivery chicken place in Boston. Since the recipe is super simple, you can add anything to it, like cheese, other peppers, corn, and whatever spices you like best. I love flexibility like this so that you can just use whatever you have in your pantry at the time. Enjoy!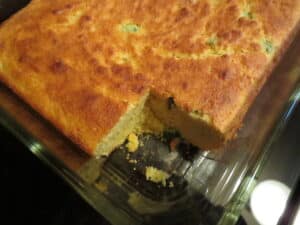 Ingredients
1 cup yellow cornmeal
1 cup flour
1 tbs. baking powder
1/2 cup sugar
Salt
3/4 cup buttermilk
2 eggs
1/2 stick melted butter
1/4 cup sour cream
1/4 cup honey
2 jalapenos, seeded and chopped
Instructions
In a large bowl, stir together cornmeal, flour, baking powder, sugar, and salt.
In another bowl, mix together buttermilk, eggs, butter, sour cream, and honey until smooth.
Add wet mixture to dry mixture, and stir just until combined
Stir in jalapenos, or other add-ins
Pour batter into a greased 8x8 pan, and bake at 400 for 20-25 minutes, until golden
https://www.dougheyed.com/honey-jalapeno-cornbread/
Comments