Espresso Pecan Pound Cake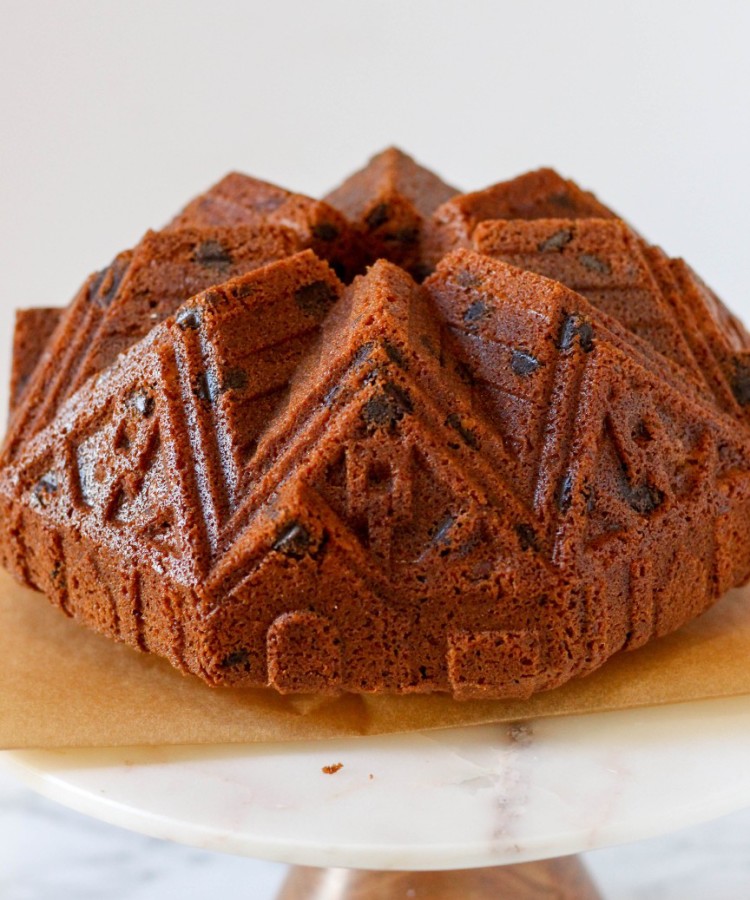 Hey everyone!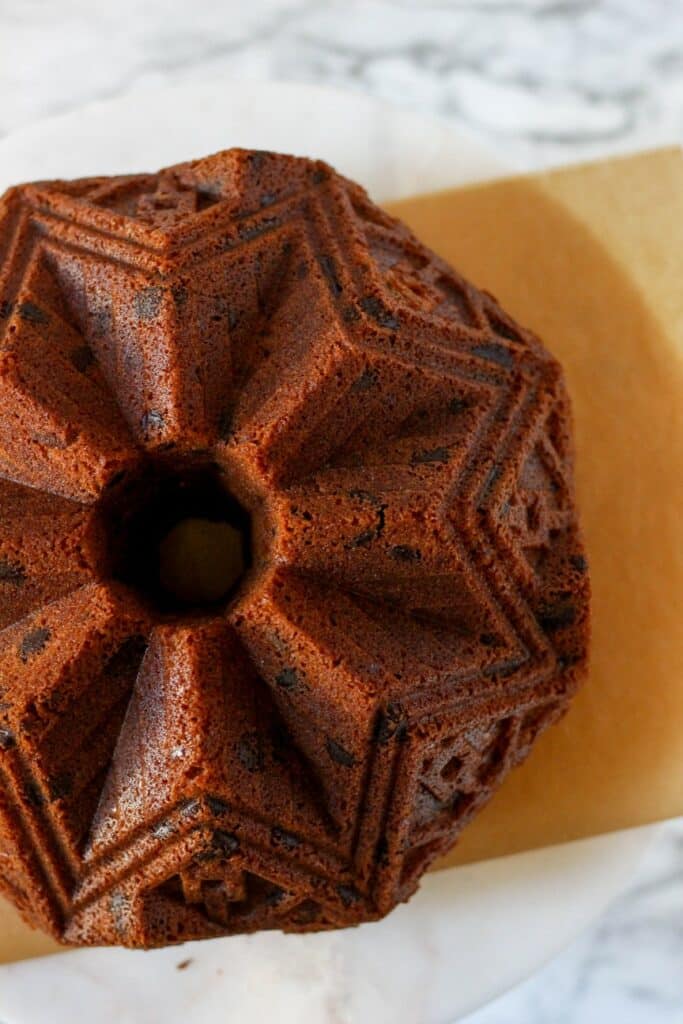 So I hope that in the midst of all the shopping and festivities, we're all taking time to bake. I mean, I bake all year, really just as much, but I love seeing what everyone else is making this time of the year when we all do it.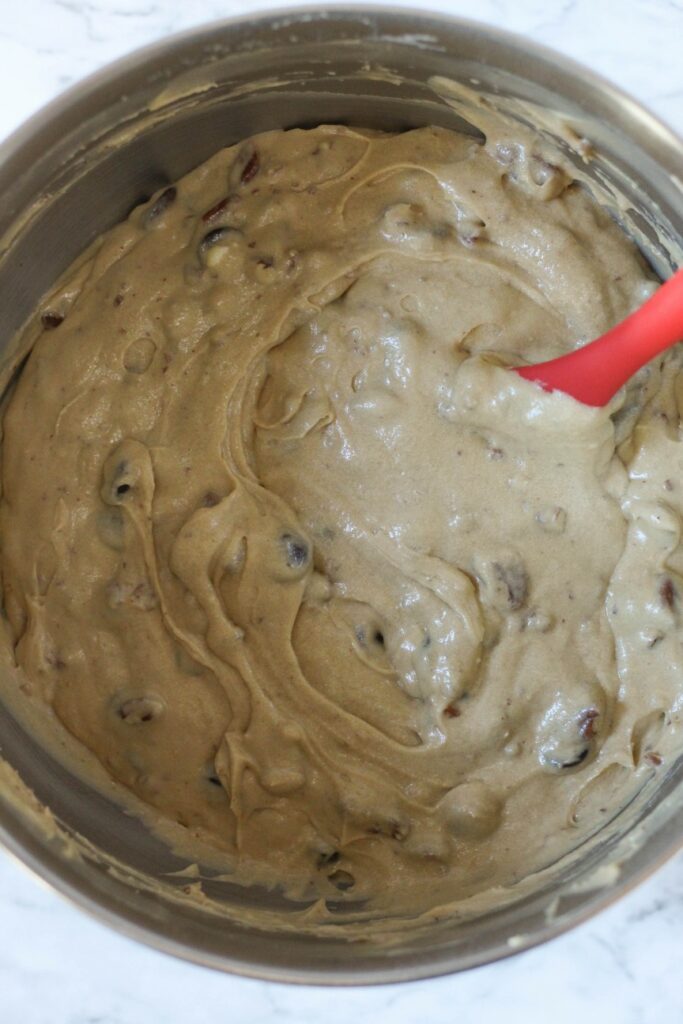 And anyways, can we just talk about how adorable this freakin cake pan is? I wish I could tell you where to get it, but I actually bought it years ago at an estate sale, and I'm totally unable to find it online! But it's so festive and pretty, I love it!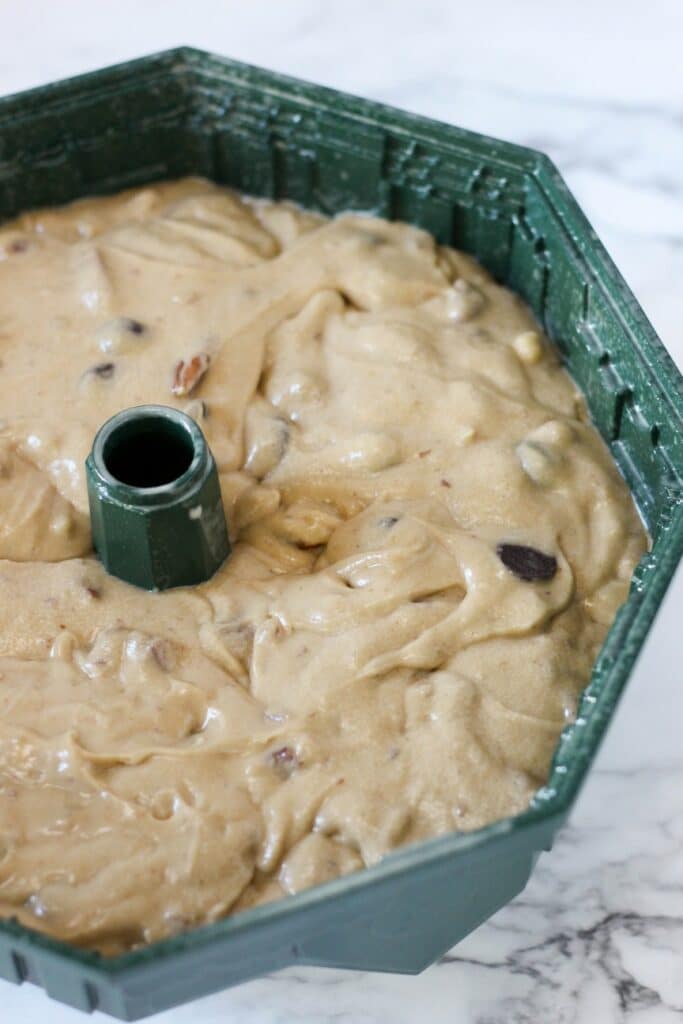 So onto the cake. I actually made this for my last day of work at the company where I've spent the last three and a half years. It's been a bittersweet change for me with so many wonderful people there, but I'm really excited for a change, and I start a shiny new job on Monday!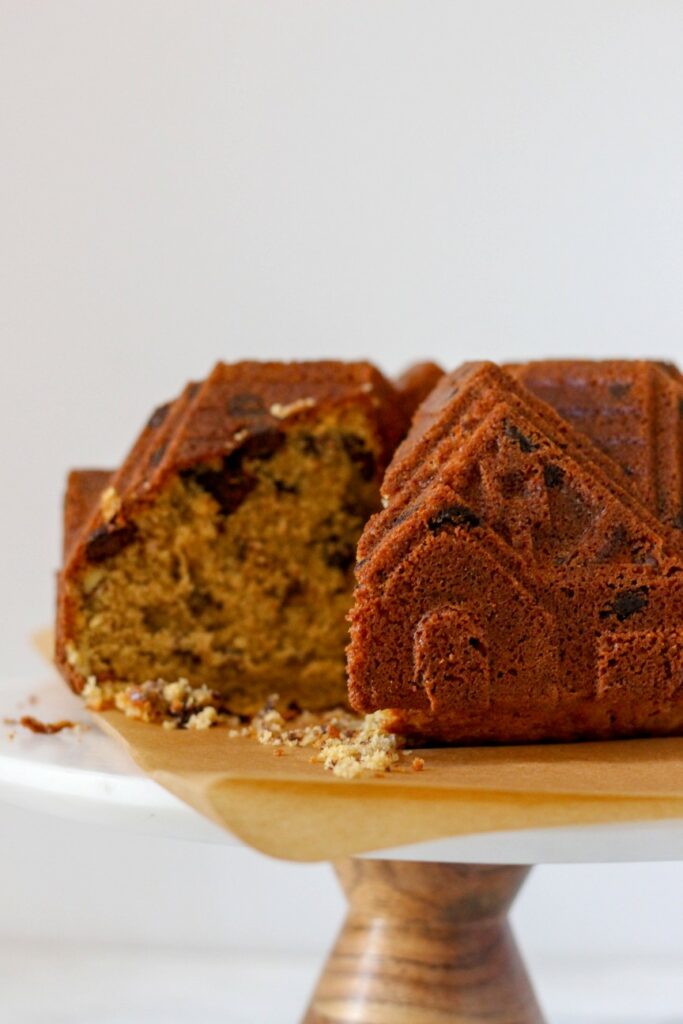 Sometimes I kind of get carried away with the flavor combos tbh. Like, first it was just going to be pecan. Then I decided espresso sounded good too, and then who doesn't want chocolate chips in cake? So here we are.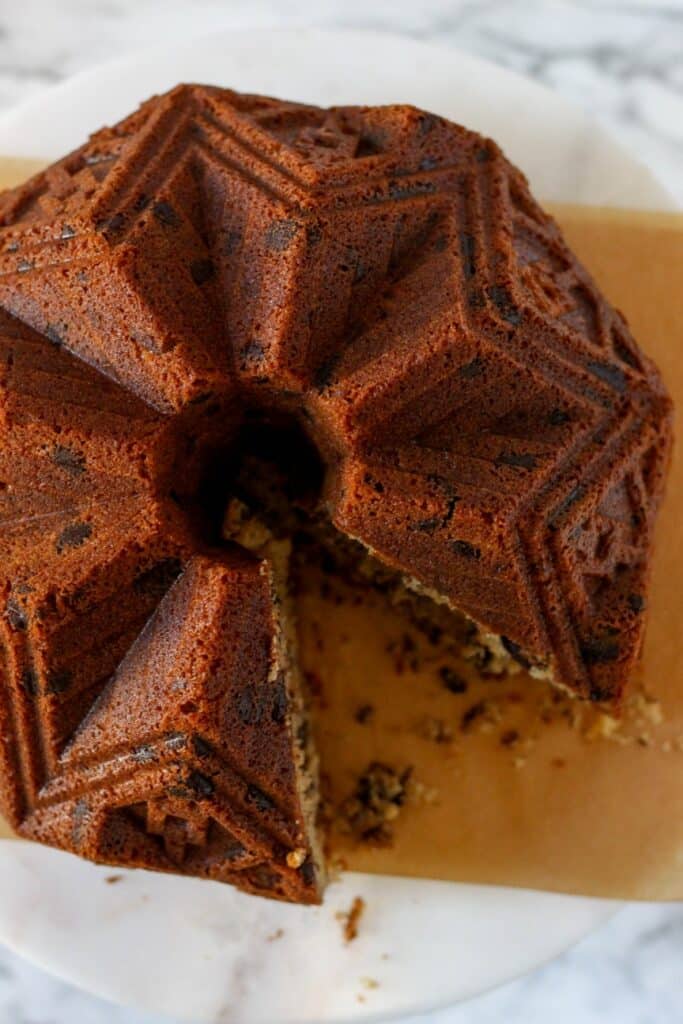 It's honestly such a perfect combination though, and I think the addition of pecans really make it feel like the holidays. I don't know if that's even a thing, but they just take the recipe home for me. Plus I think you could easily sub in other nuts if you prefer- walnuts or almonds would be wonderful as well.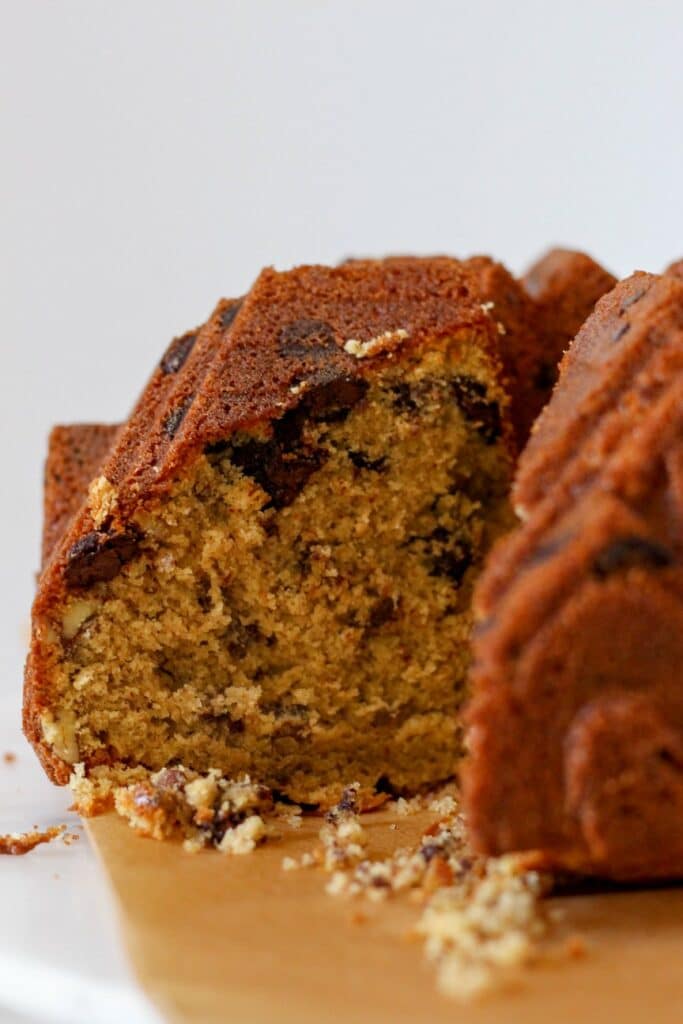 A note about the baking pan- you definitely need to use a 10 cup bundt pan here. Anything less and you won't have enough room for the batter. If you only have a smaller pan, I would not use all the batter here to prevent overflowing. And as always with bundt pans, make sure it's very well greased to prevent sticking. I use Pam baking spray and it works wonderfully.
So anyways, I hope you've got a pretty festive pan to bake this up in, and I hope you make for people you love because hey, it's Christmas!
Espresso Pecan Pound Cake
Ingredients
3

cups

cake flour

1

tsp.

baking powder

1 1/2

tsp.

salt

1

tbs.

instant espresso powder

1 3/4

cups

sugar

3/4

cup

softened butter

4

eggs

2

tsp.

vanilla extract

3/4

cup

whole milk

1 1/2

cups

chopped pecans

1 1/2

cups

chocolate chips
Instructions
Preheat your oven to 350 degrees, and grease a 10-cup bundt pan.

In a medium bowl, stir together the cake flour, baking powder, salt, and instant espresso powder. Set aside.

In a large bowl, beat together the butter and sugar until fluffy. Add in the eggs one at a time, beating between each addition. Stir in the vanilla extract.

Reserve about 1 tablespoon of the flour mixture in a medium bowl. Add in the flour mixture and the milk in alternating additions, starting and ending with the flour, until completely combined. Beat on medium speed for about 5 minutes. This will seem like longer than you need, but just keep going.

In the bowl with your reserved flour, add your pecans and chocolate chips. Toss to completely coat. Fold the mixture into your cake batter, including any excess flour, until evenly distributed.

Pour batter into your prepared cake pan. Bake for 60-65 minutes, or until a toothpick comes out clean. Cool before removing from the pan. Enjoy!
Comments