Hey guys!!
Can we all just take a moment to celebrate breakfast, in all it's forms? I love spending a Saturday morning eating a beautiful brunch with all the fixings. But I also really love weekday breakfasts, and finding the right things to carry me through my workday. Some of my favorites are these muffins (duh) and this quiche, and these homemade granola bars.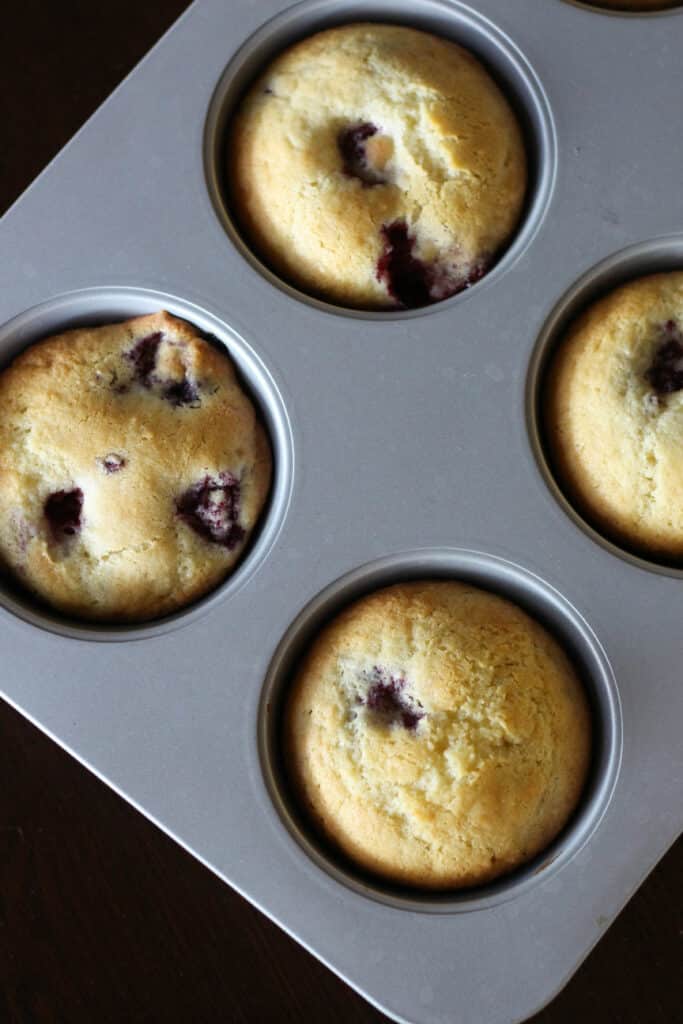 I'm talking about coffee shop runs and big, fluffy, soft muffins today. These ones are studded with big blackberries, and topped with the most beautiful dark chocolate glaze. I'm making my coffee shop run on Sunday morning for the entire week.
I'm all for being flexible with recipes, and this is no exception. I've made these in a jumbo-muffin tin so they feel more substantial and satisfying for a Monday, Tuesday, and Wednesday morning, but you can definitely make them in a normal tin too! Keep in mind smaller muffins means way more muffins- but don't worry, it's easy to cut this recipe in half.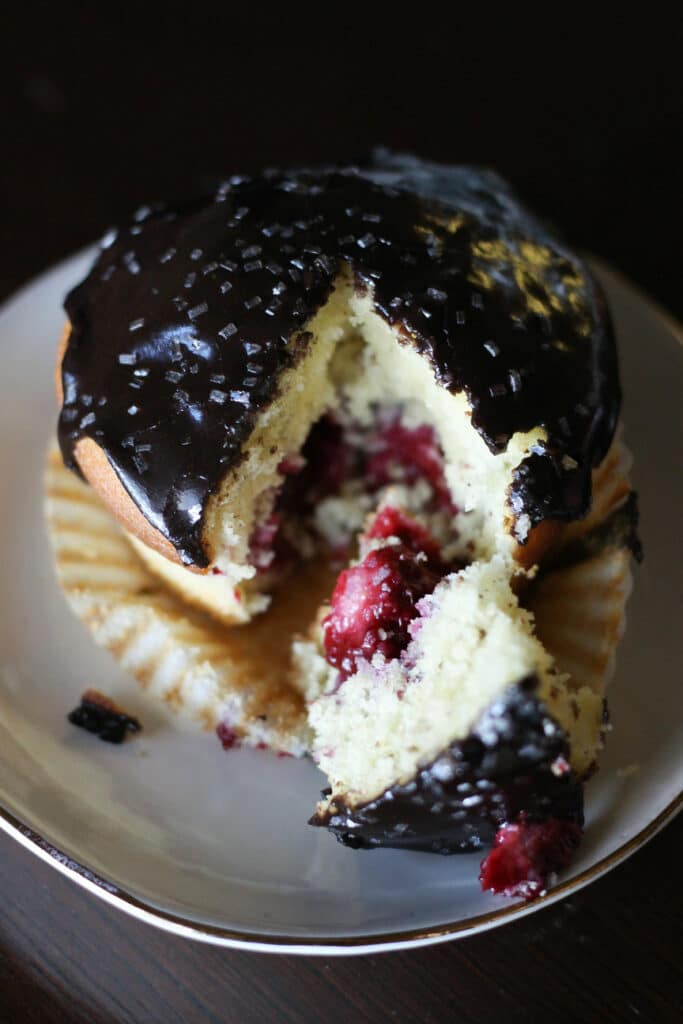 Likewise, blackberries were on sale at my grocery store this morning, and they looked beautiful, so I went for it. Raspberries or even diced strawberries would be perfect as well, or why not cherries if you've got some time to zone out while pitting?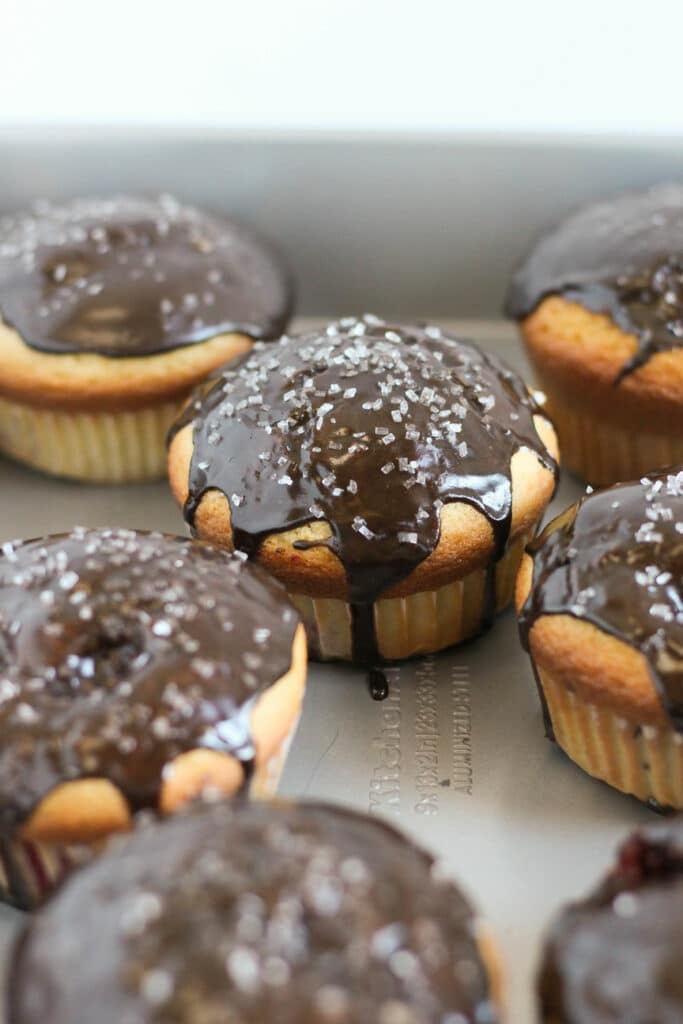 Not a chocolate fan? Skip it for a vanilla or lemon glaze, or just sprinkle some coarse sugar on top before baking. Easy enough you guys, just do what you feel like, and I've got a great recipe to serve as your base here.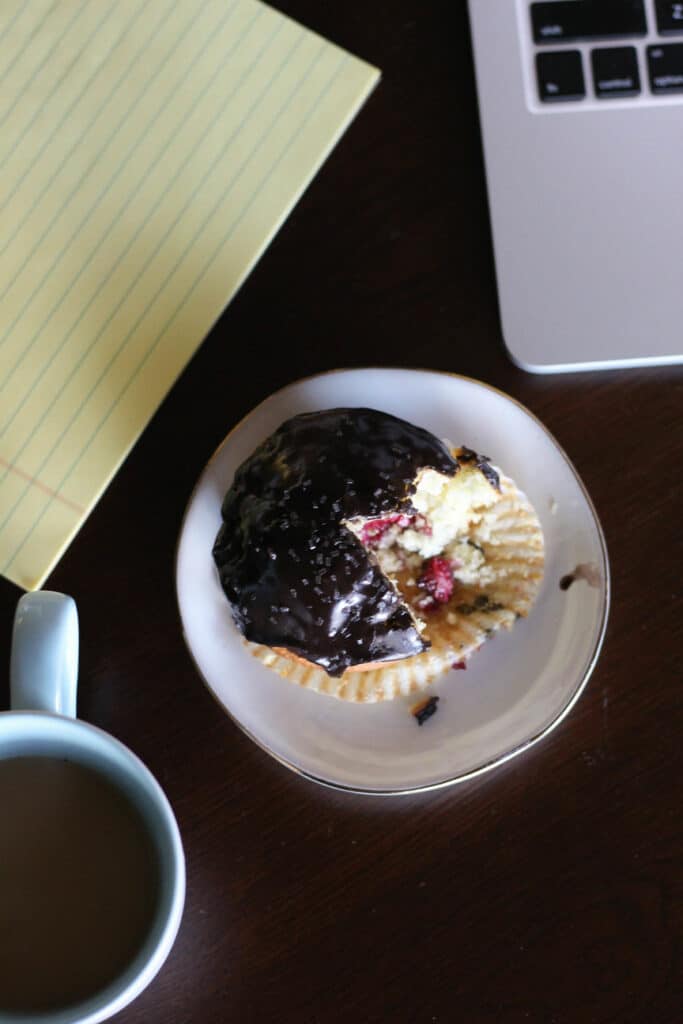 Personally, I feel like pairing blackberries with chocolate is a revelation, and I love these muffins. I actually had a strawberry muffin from a local coffee shop last week that made me feel like making fruit muffins was a must this weekend.
Anyways, I hope you make these and they make your work week much more bearable, and that you make them taste way better than the coffee shops anyways. Enjoy!
Blackberry Muffins with Chocolate Glaze
Ingredients
For the muffins:
5 cups flour
4 3/4 tsp. baking powder
1 tsp. baking soda
1 tsp. salt
1 cup softened butter
2 1/2 cups sugar
4 eggs
1 tsp. vanilla
2 cups buttermilk
3 pints fresh blackberries
For the glaze:
2 cups powdered sugar
2 tbs. dark chocolate cocoa powder
1/4 tsp. salt
1/4 tsp. vanilla
3-5 tbs. water
1/4 cup coarse sugar
Instructions
For the muffins:
Preheat your oven to 375 degrees, and line your muffin tin of choice with paper liners.
In a medium bowl, stir together the flour, baking powder, baking soda, and salt. Set aside.
In a large bowl, beat together the butter and sugar until fluffy. Add in the eggs one at a time, and then the vanilla.
Add in the flour mixture alternating with the buttermilk in several additions, beginning and ending with the flour mixture.
Stir in the blackberries.
Scoop the dough into your muffin tins, filling 3/4 of the way full.
Bake for 18-20 minutes, or until a cake tester comes out clean. Cool before glazing.
For the glaze:
In a small bowl, whisk together the powdered sugar, cocoa powder, salt, vanilla, and water until smooth. Add the water slowly and add more to reach your desired consistency.
Dip the muffins in the glaze, and sprinkle coarse sugar on top before the glaze hardens. Enjoy!
https://www.dougheyed.com/blackberry-muffins-with-chocolate-glaze/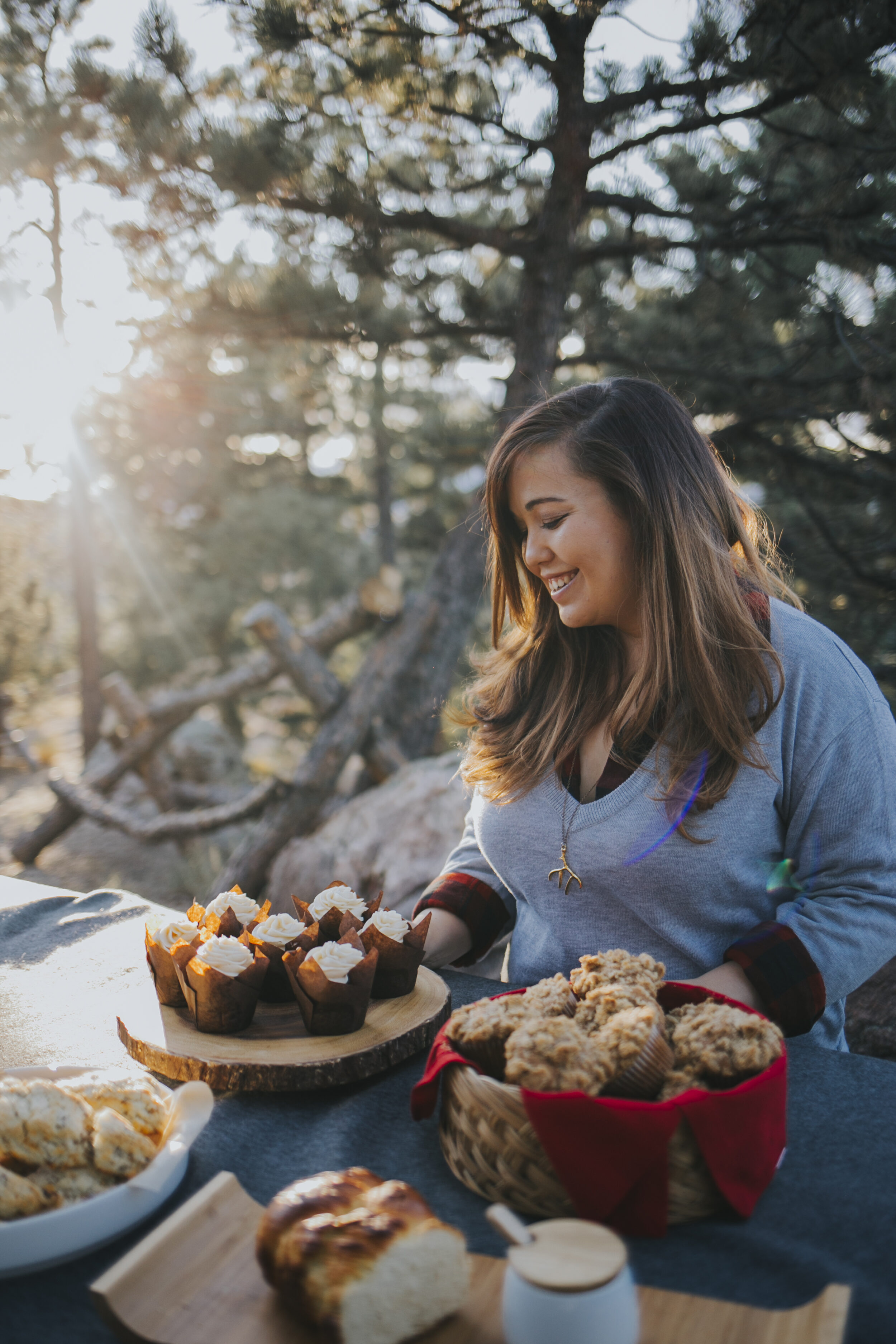 Hello and welcome! My name is Nicole, and Dough-eyed is a food blog for people who want to bake for their family and friends in high-altitude areas. Think of me as a friendly voice there with you in the kitchen, here to give you confidence when you're baking, and to help you with the struggles of baking at high-altitude. Come back every week for new recipes, tips, and advice on high-altitude baking!