Hey everyone!
It's time to figure out your Sunday breakfast, or maybe to figure out a quick and easy breakfast to take you through the week. OR, maybe you just have some almost-too-old bananas sitting on your counter and you need something to make with them. Whatever it is, here we are, together again.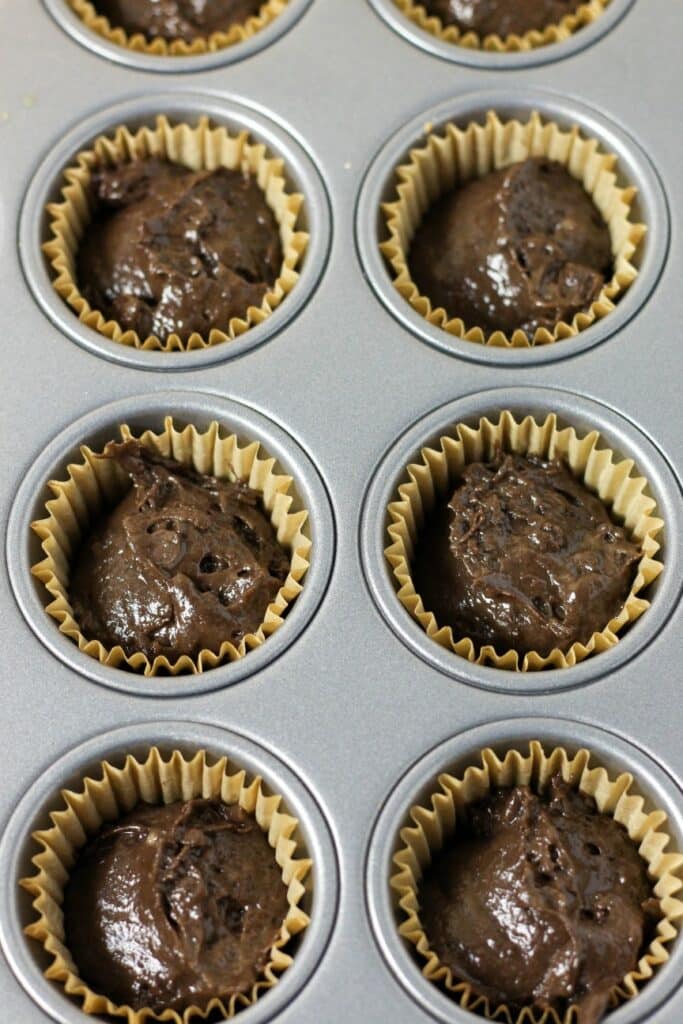 I personally was at the last of those options a few weeks ago when I first made these muffins. I'm normally not nearly organized enough to be planning breakfast for an entire week, that's for sure.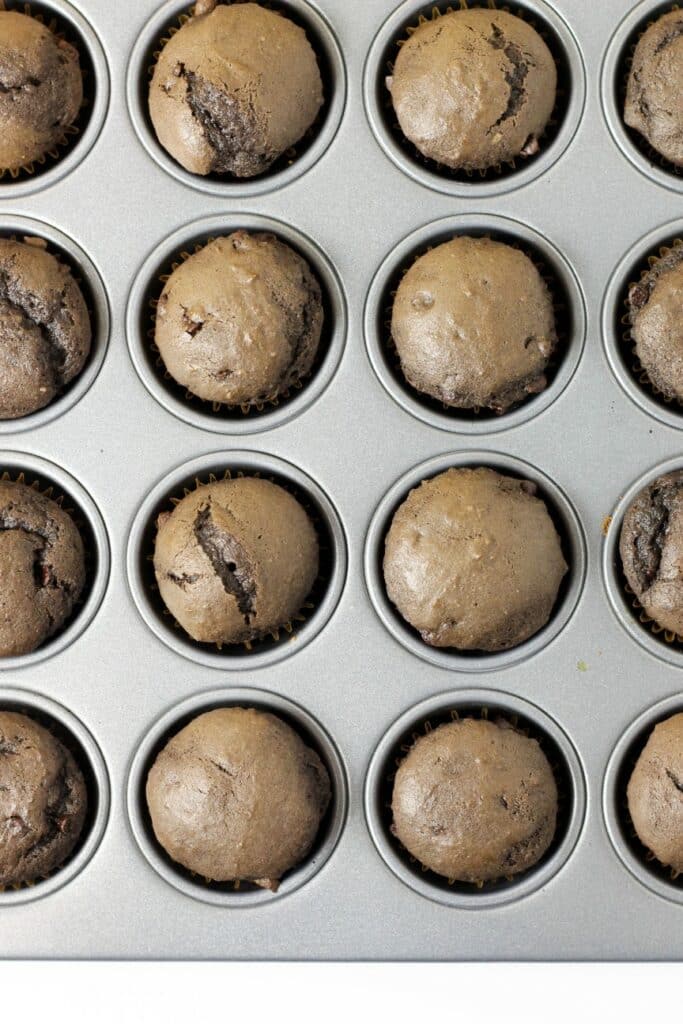 Anyways, onto the muffins. These are super easy to make, as all muffins should be, and the flavor you guys, trust me it's on point. It's a solid balance of chocolate and banana, and I like to throw mini chocolate chips in there just for fun too. Banana and chocolate are a pretty classic combo, and I'm 100% down for the party.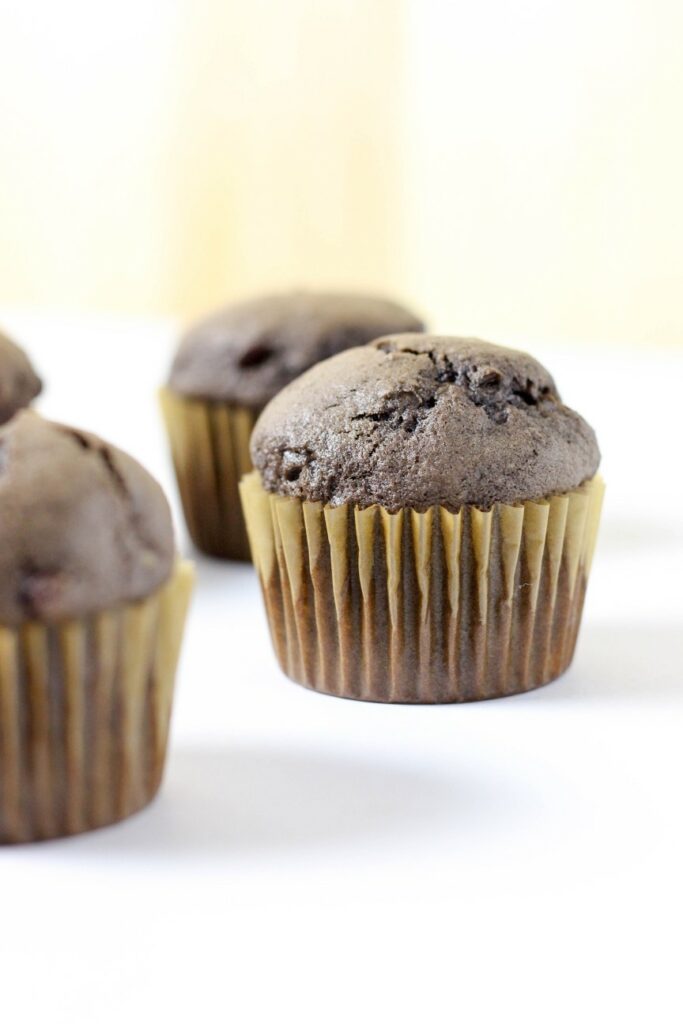 I've been into almond flour lately, and this is the perfect place to add some in. I've got just a half cup in the batch, but it gives it a bit more of a hearty texture, and brings these from cake-like to more muffin-like, which is what we want.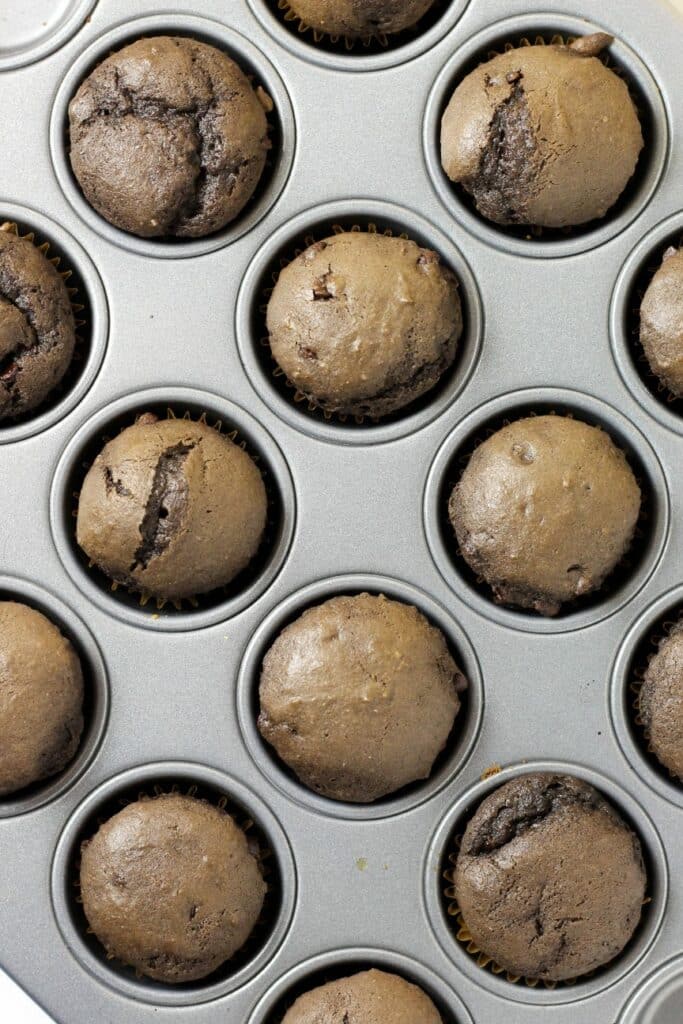 This makes a lot of mini muffins. Like a serious basket-o-muffins, to the tune of about 48 total. Two things to consider when deciding if you need 50ish muffins- one, are you the type of person to eat 6 in one sitting? I most definitely am. Two, are you sharing, because then it's totally reasonable. Really.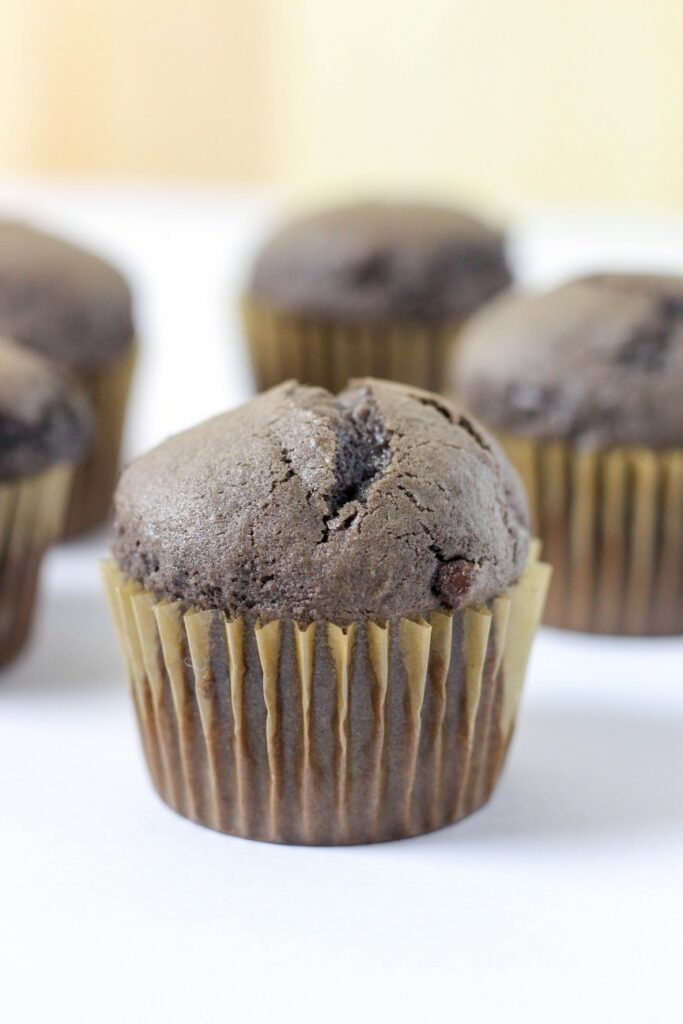 And anyways, if you feel like you don't need that many, you can cut the recipe in half, or you can make 24ish full-size muffins as well. If you're making full-size, just keep in mind that you'll need to bake them for longer!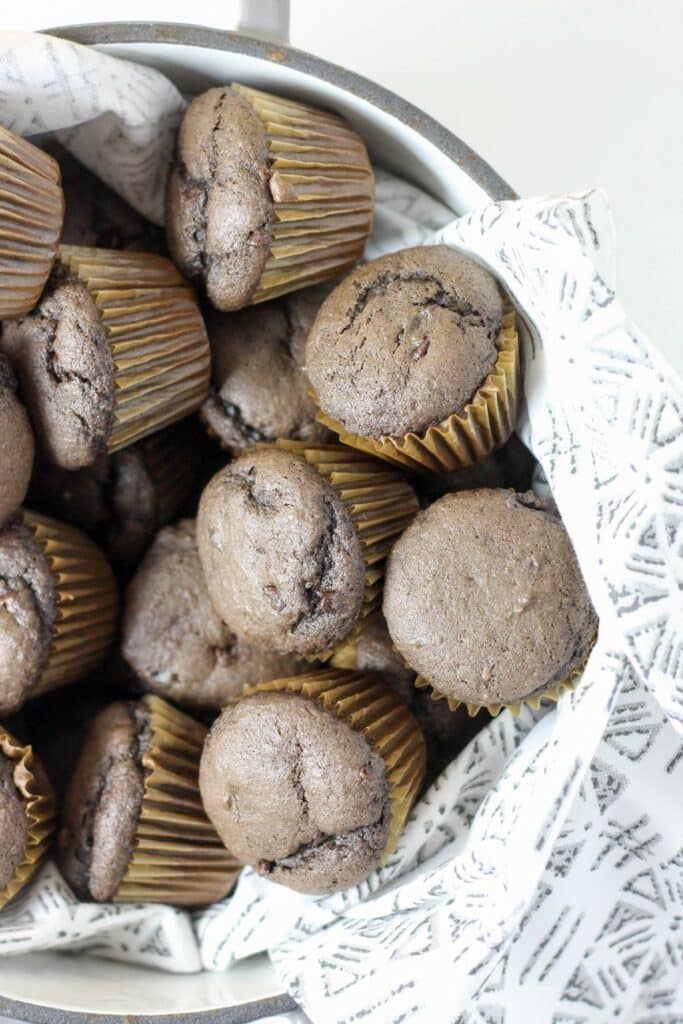 Alright, here's the recipe, get on it. I'll just be over here contemplating whether or not sleep is ever happening for me again in adult life. (Did I mention I have a newborn baby hangin out in my house lately?)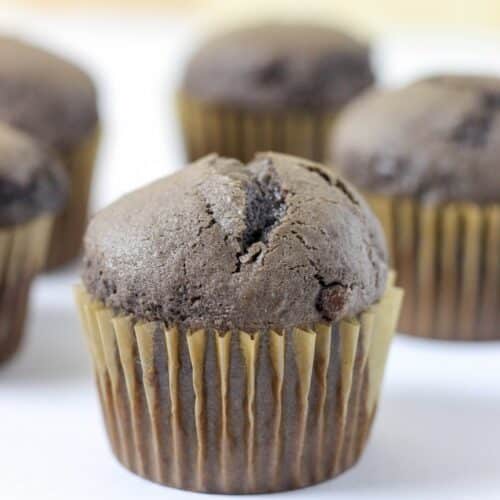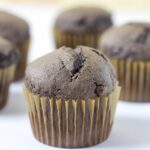 Banana Chocolate Muffins
Ingredients
2 1/2

cups

flour

1/2

cup

almond flour

1/4

cup

dark chocolate cocoa powder

2 1/2

tsp.

baking powder

1

tsp.

baking soda

1

tsp.

salt

1/2

cup

butter, softened

1 1/4

cups

sugar

2

eggs

1

tsp.

vanilla extract

2

large bananas, very ripe, mashed

1

cup

buttermilk

1/2

cup

mini chocolate chips
Instructions
Preheat your oven to 375 degrees, and line a mini muffin pan with liners. Set aside.

In a medium bowl, stir together the flour, almond flour, cocoa powder, baking powder, baking soda, and salt. Reserve about 1 tablespoon of this flour mixture. Set aside.

In a large bowl, beat together the bitter and sugar until fluffy. Add in the eggs, vanilla extract, and mashed banana, and beat until combined.

Add the flour mixture and the buttermilk into the butter mixture in parts, alternating, starting and ending with the flour mixture. Beat until completely combined. Toss the chocolate chips with the reserved flour mixture, and fold into the batter.

Scoop the batter into your prepared muffin tins. If you don't have multiple pans, you'll be baking in a few batches here. Bake for 10-12 minutes, or until a cake tester comes out clean. Cool and enjoy!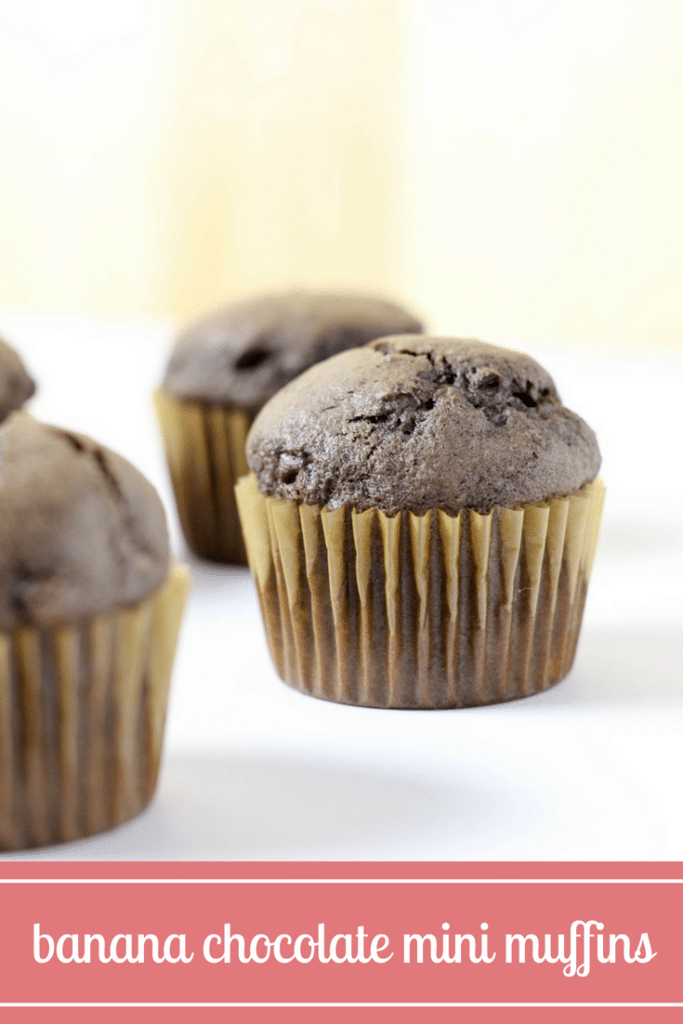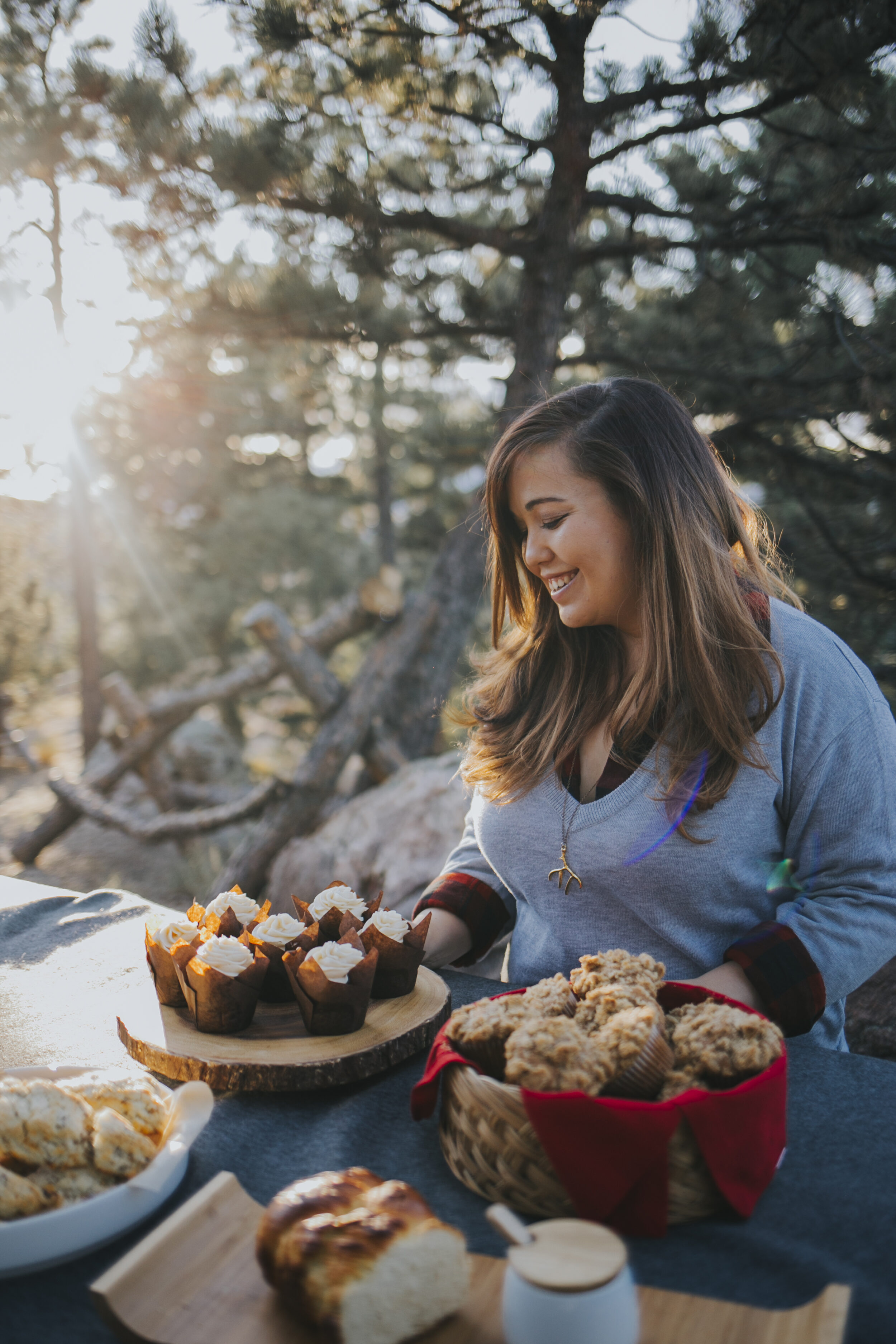 Hello and welcome! My name is Nicole, and Dough-eyed is a food blog for people who want to bake for their family and friends in high-altitude areas. Think of me as a friendly voice there with you in the kitchen, here to give you confidence when you're baking, and to help you with the struggles of baking at high-altitude. Come back every week for new recipes, tips, and advice on high-altitude baking!