Homemade Chewy Granola Bars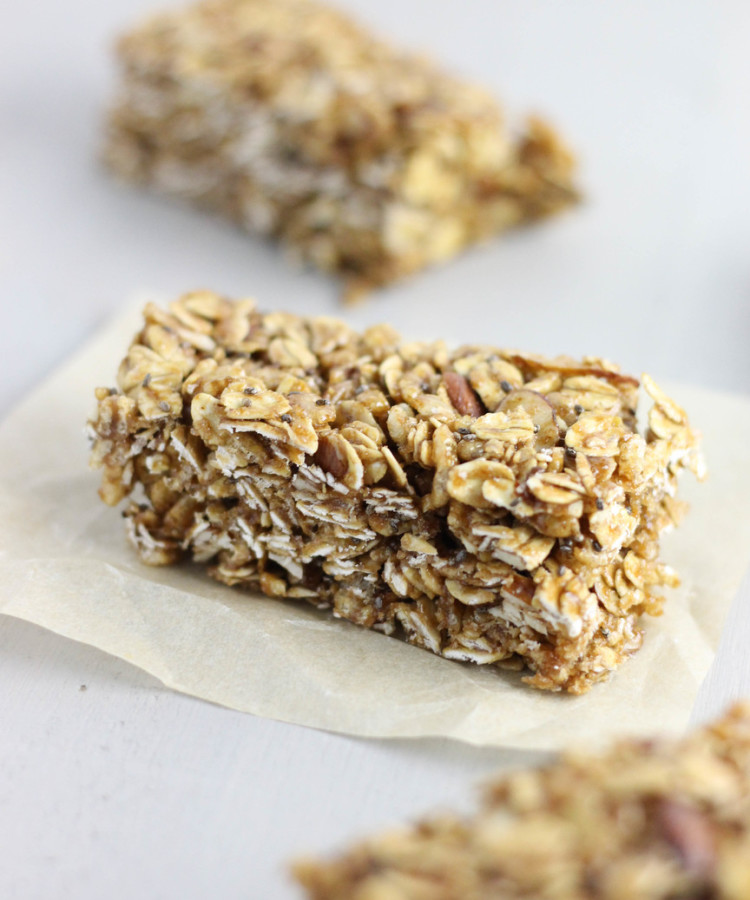 I'm all about convenience, and that's probably why I've never made homemade granola bars before. It's just one of those things where the grocery store version satisfied me enough to never venture in.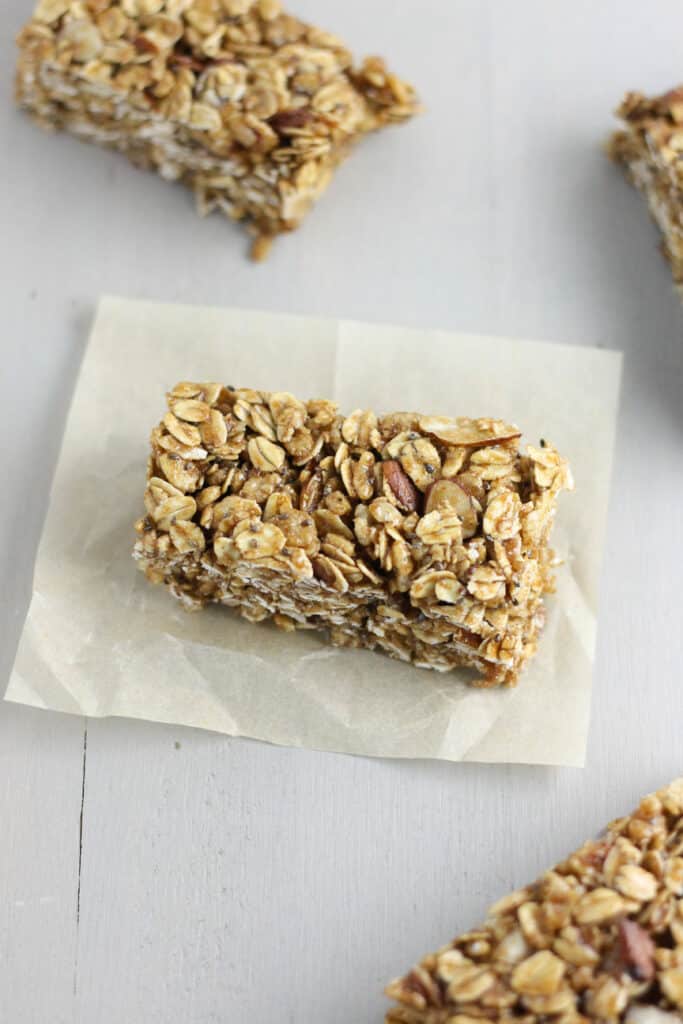 But, I will say, there's something about being able to make your own granola bars with the flavors that you like best. What you end up with is exactly what you've been craving, whatever that might be.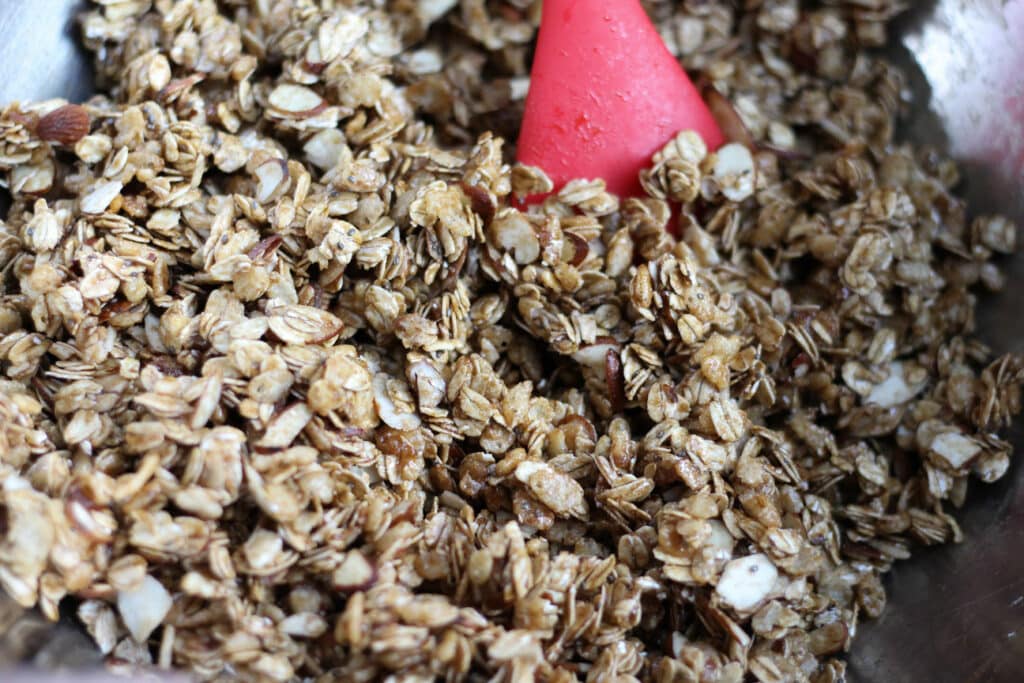 These bars are sustained by toasted oats, almond slices, and puffed rice cereal. They are sweetened with honey, brown sugar, and maple syrup. They've got pops of flavor with vanilla extract, cinnamon, chocolate hazelnut spread, and chia seeds. Basically, these are the best granola bars I've ever had because they fit the things that I like best.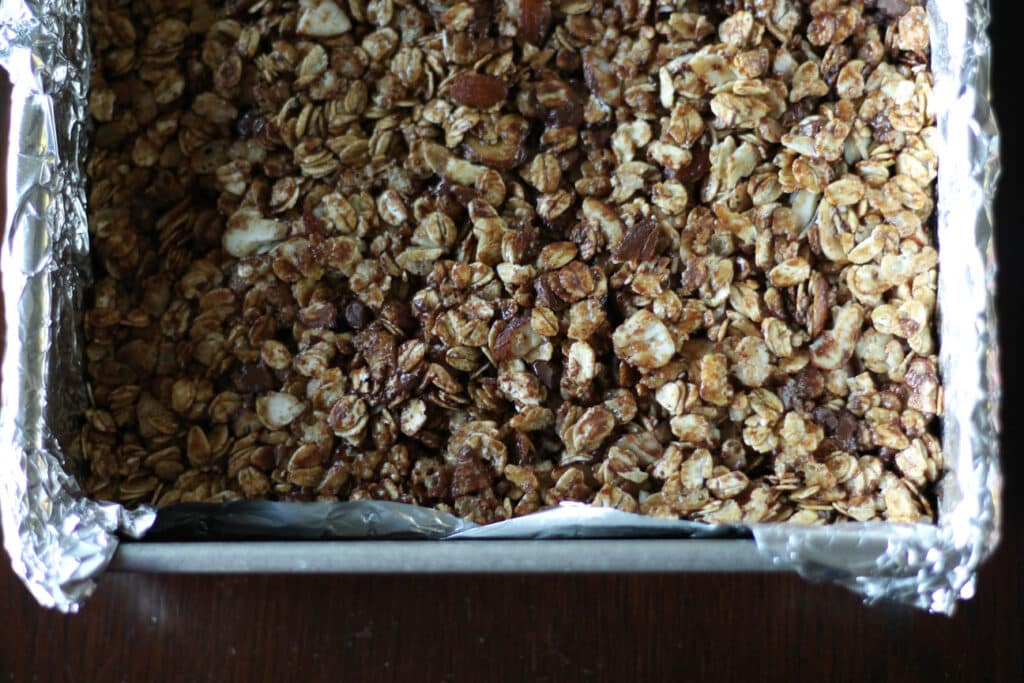 Well, actually I mostly just threw in the chia seeds to feel a little healthy. I'm trying to pretend to be a little bit more healthy since I'm carrying this sweet little baby for a few more months. I'm not always successful, but I do like to sneak a few things in here and there where possible- ha.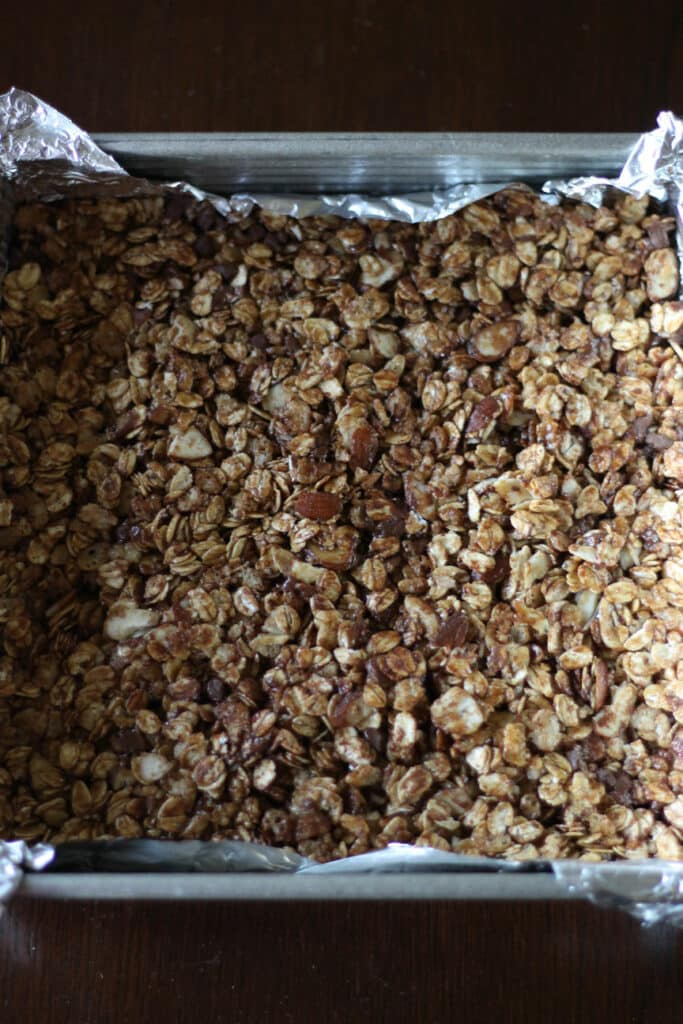 I say use this recipe flexibly- put in the things that YOU prefer. Peanut butter would be an easy sub for the chocolate hazelnut spread, you can throw in dried fruit or some other kind of nut, or you can use all oats instead of the puffed rice cereal. Do your thing you guys, it'll be so worth it.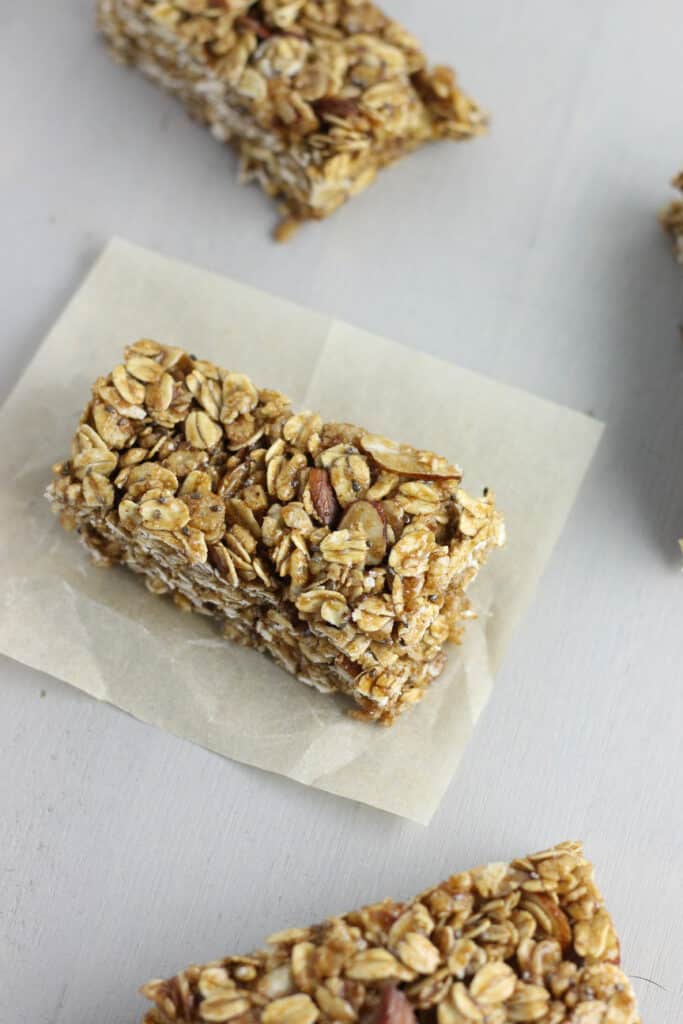 In fact, I even made it a few times while testing and tried out different flavor combos. I decided I like the cinnamon, and I like just a lightly chocolate flavor from the spread, but not too much. Sometimes I threw in some mini-chocolate chips for a bit more though too!
Anyways, it's just nice to have a few flexible recipes in your arsenal, and this one is pretty darn easy too. Hope you guys enjoy it!
Homemade Chewy Granola Bars
Ingredients
3/4 cup sliced almonds
4 cups old fashioned oats
2 1/2 cups puffed rice cereal
1/2 cup butter
1 tbs. light corn syrup
1/2 cup honey
3/4 cup brown sugar
1/3 cup chocolate hazelnut spread
1/4 cup maple syrup
1 tsp. vanilla extract
1 tsp. salt
1 tsp. cinnamon
3 tbs. chia seeds
Instructions
Preheat your oven to 350 degrees, and line a large baking sheet with foil.
Line a 9 by 13 inch pan with foil and spray lightly with cooking spray.
Toss together the almonds, oats, and puffed rice cereal on the baking sheet, and bake for 8-10 minutes, until lightly toasted.
Transfer the toasted mixture into a large mixing bowl. Set aside.
In a medium saucepan, melt the butter, and cook over medium heat, swirling occasionally, until it becomes a light golden brown.
Add the corn syrup, honey, brown sugar, chocolate hazelnut spread, and maple syrup. Cook over medium heat for about 5 minutes, until combined and the sugar has dissolved.
Remove from the heat, and stir in the vanilla extract, salt, and cinnamon. If using chocolate chips, let the mixture cool slightly before proceeding.
Pour this mixture over the toasted oats mixture and stir until completed coated. This will take several minutes- stay at it!
Stir in the chia seeds last.
Pour the mixture into your foiled and greased baking pan, and press down firmly.
Cool the mixture at room temperature and let it set for 1 hour before slicing into bars.
Wrap each bar separately for easy grab-and-go!
For chewier bars:
Use 2 tbs. of corn syrup, and 1/2 cup chocolate hazelnut spread. Follow instructions as usual above!
https://www.dougheyed.com/homemade-chewy-granola-bars/
Comments