Bakery Style Sugar Cookies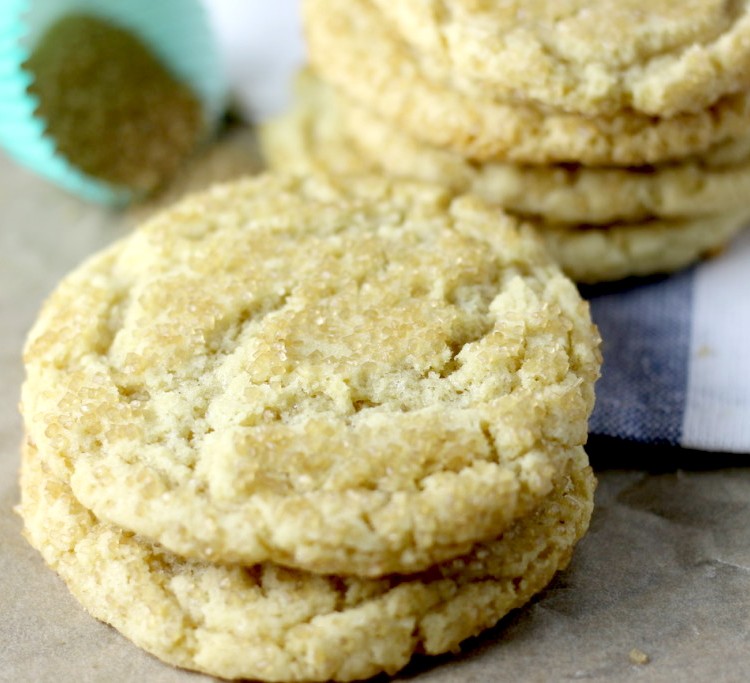 Hey guys! Happy Thursday first of all, it's almost Friday people!
I'm really excited about this one. I love sugar cookies, and I really love those cracked, chewy, beautiful ones that you can find in bakeries sometimes. I actually used to work in a big chain coffee shop, and they carried the perfect bakery style sugar cookie. Of course, we didn't make them from scratch- they came in hockey-puck sized discs that we baked in house.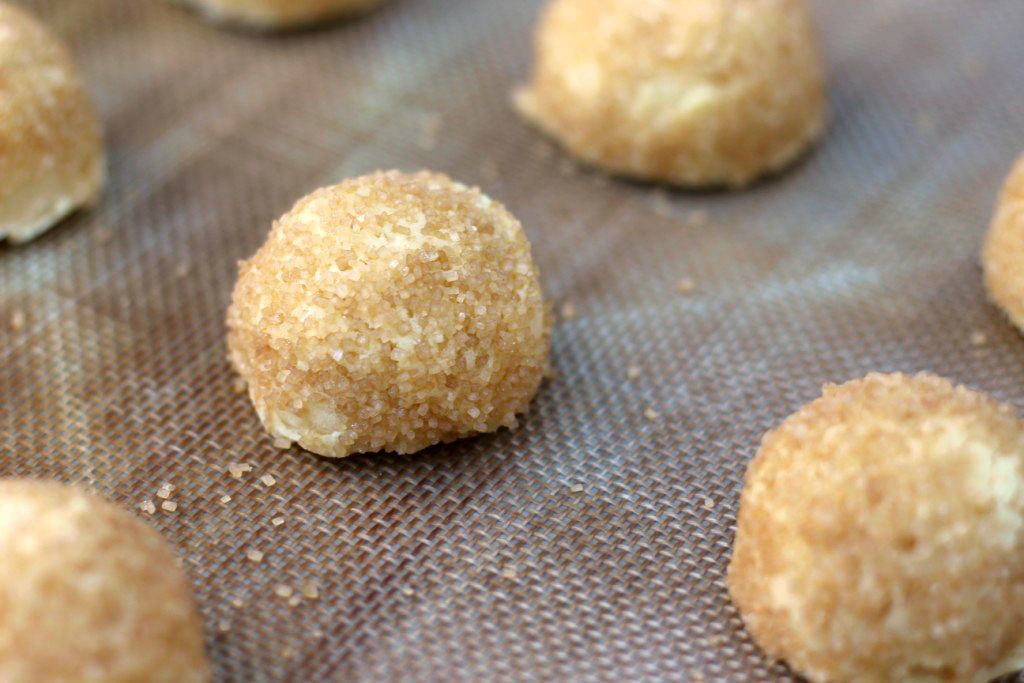 I personally love some crunchy sugar crystals on the outside, just enough to add that extra texture to the chewy perfection that I'm about to bite into. I actually have another recipe that yields a similar result, but it's much more complicated. That's why I'm so pumped about this recipe, it's crazy fast and easy, and I promise it's going to be one of the best cookies you've ever had!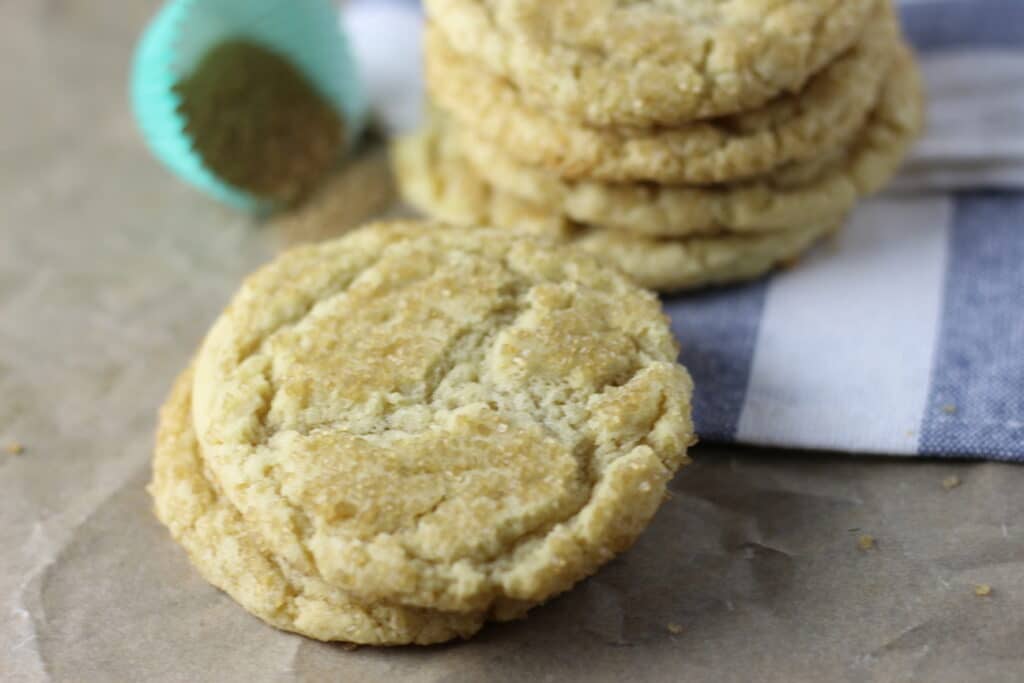 Some of my favorite cookies are the kind you roll out and cut, but these babies don't require any of that jazz. I rolled mine in raw sugar (or turbinado sugar if you're fancy), and it was the perfect addition to an already awesome recipe.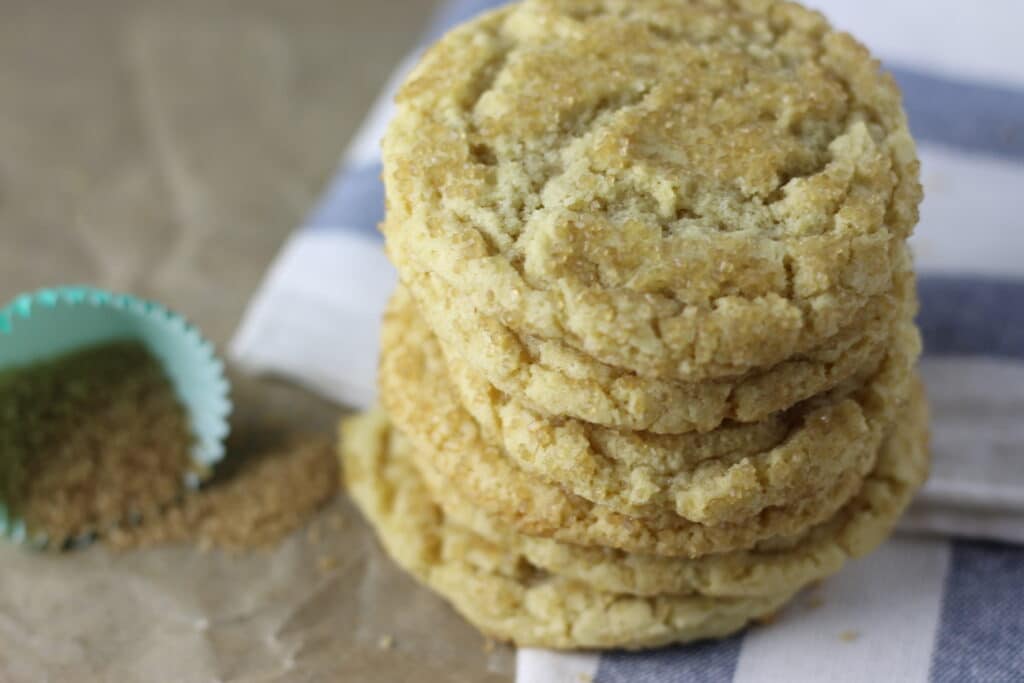 By the way, can you guys tell I'm ready for the winter cookie season to get here already? I can't get enough cookies lately, and I'm not saying that's a bad thing. But seriously, these cookies took me less than an hour to make, from the very first ingredient, all the way to baking every bit of dough. Seriously guys. Need to get that sugar cook craving satiated? I got you.
Enjoy!
Bakery Style Sugar Cookies
Ingredients
2 1/2

cups

+ 2 tbs. flour

1

tsp.

baking soda

1/2

tsp.

cream of tartar

1/4

tsp.

salt

1

cup

softened butter

1 1/4

cups

sugar

3

egg yolks

1

tbs.

vanilla extract

1

tsp.

almond extract

1/4

cup

raw sugar or sugar crystals
Instructions
Preheat your oven to 350 degrees

In a medium bowl, whisk together the flour, baking soda, cream of tartar, and salt. Set aside.

In a large bowl, beat together the butter and sugar until light and fluffy.

Add in the egg yolks, vanilla, and almond extracts, and beat until combined.

Slowly add in the flour mixture and beat until fully combined.

Scoop out dough in 2-tablespoonfuls. Roll the tops in raw sugar or sugar crystals.

Place on a lined baking sheet about 2 inches apart. Bake for 12-13 minutes, or until cookies just begin to brown on the edges- do not over bake!
Comments