Pumpkin Bundt Cake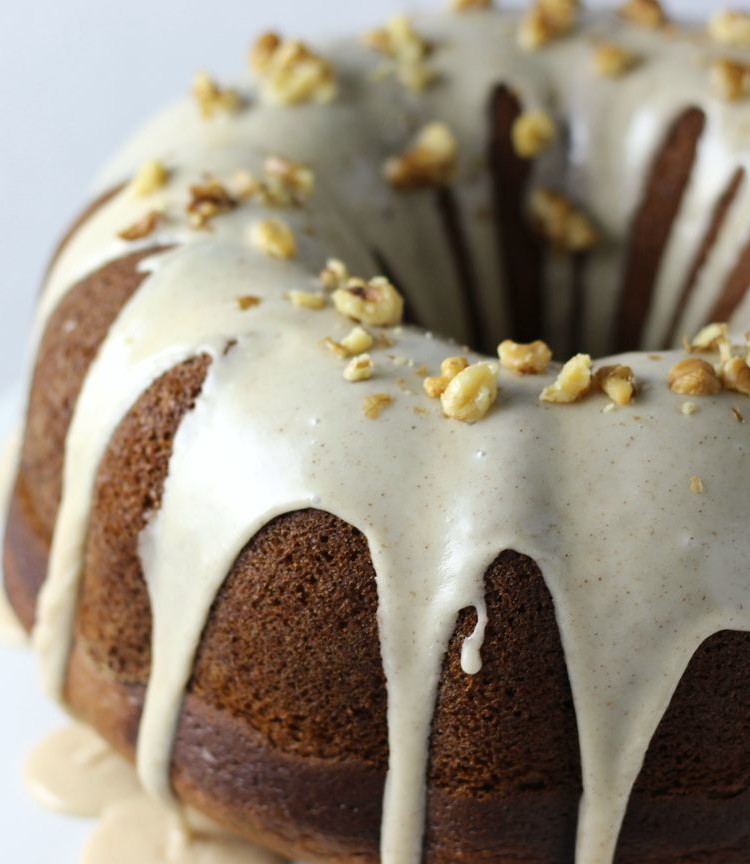 I'm pretty pumped to say that we are finally getting into the swing of fall around here. I kind of hate football, but it's still a sign of the cooler seasons, so I'll take it! I'm honestly just ready for the winter months in Colorado- last year I was preparing for my wedding around this time, and I'm looking forward to a holiday season without the stresses of wedding planning!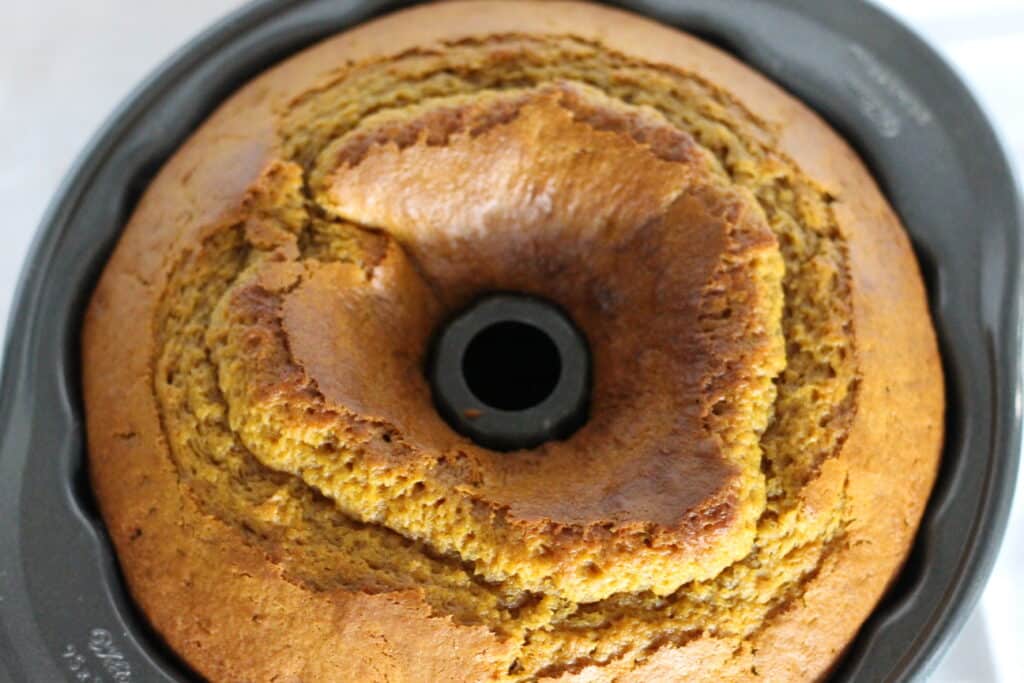 If you haven't already succumbed to all the pumpkin spice business, now's your chance to do it right. At my house, pumpkin muffins are the most requested item pretty much any time of the year, but this pumpkin cake is even better.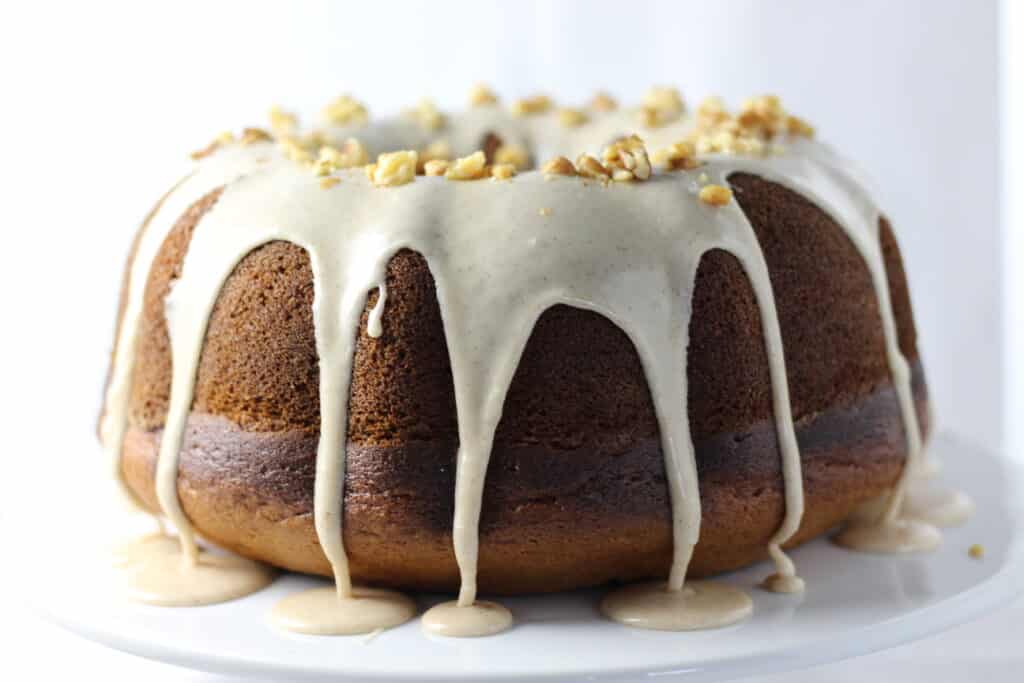 I have a bit of a love affair going on with bundt cakes. They're just too easy not to love. Bundt cakes are like pre-decorated- already pretty right when it comes out of the pan, and I happen to struggle with full cake decorating. All you have to do is drizzle any icing on top, and you've got yourself a stunner. I highly recommend getting a cake stand, if nothing else, you can make yourself feel pretty classy about the whole thing.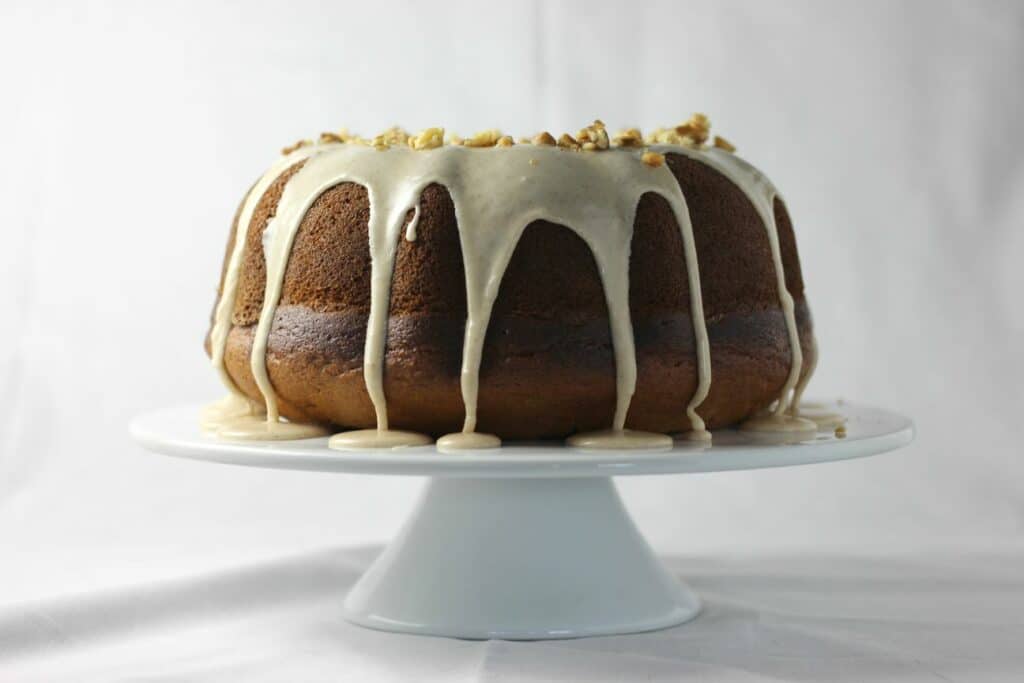 There's even bakeries now that specialize in bundt cakes, which like, about time!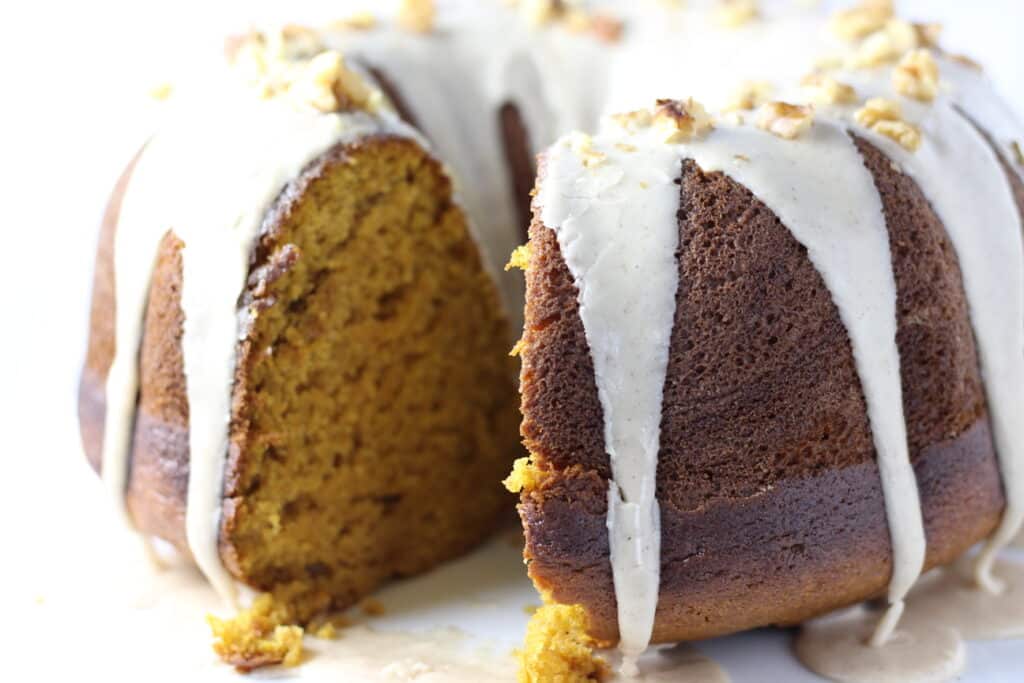 I topped this particularly seasonal cake with a simple cinnamon spiced icing, and some chopped walnuts. The cake is tender and flavorful, and bakes up with just a slightly brown crust on the edges that I LOVE. The way I see it, we should really all just embrace the inner "basic" in all of us, and enjoy the crap out of pumpkin flavored stuff while it's here- at least this cake feels a little fancy while you get basic.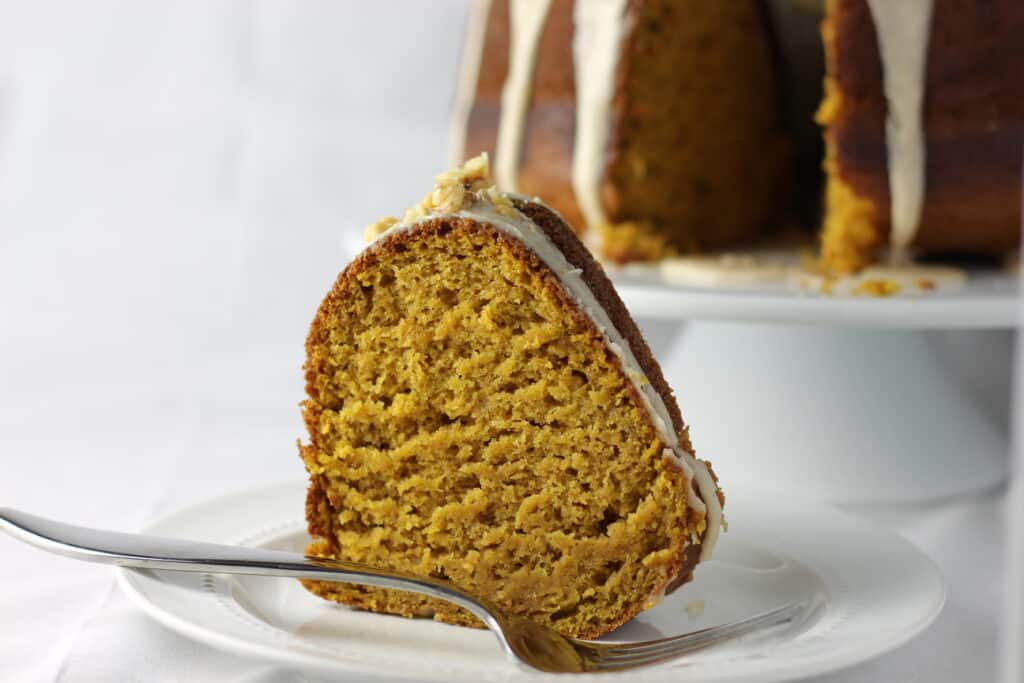 Enjoy!
Pumpkin Bundt Cake
Ingredients
For the Cake
3 1/3

cups

plus 2 tbs. flour

1 3/4

tsp.

baking soda

1

tsp.

salt

1 1/2

tsp.

cinnamon

1

tsp.

nutmeg

3/4

tsp.

ginger

1/4

tsp.

allspice

1/4

tsp.

cloves

1 1/3

cup

sugar

1

cup

brown sugar

1

cup

canola oil

6

eggs

2

cups

pumpkin

2

tsp.

vanilla

3/4

cup

buttermilk
For the Icing
2

cups

powdered sugar

1/2

tsp

cinnamon

1

tsp.

vanilla

3-4

tbs.

milk
Instructions
For the Cake
Preheat oven to 375 degrees.

In a medium bowl, whisk together the flour, baking soda, salt, cinnamon, nutmeg, ginger, allspice, and cloves. Set aside.

In a large bowl, beat together the sugar, brown sugar, and canola oil until combined.

Mix in the eggs 2 at a time until incorporated. Beat in the pumpkin and vanilla.

Add in the buttermilk and the flour mixture alternating in 2-3 additions each. Beat the batter until smooth.

Pour into a greased bundt pan and bake for 50-55 minutes, until a cake tester comes out clean.

Let the cake cool completely before icing.
For the Icing
Whisk together the powdered sugar, cinnamon, vanilla, and milk. Add more milk or more powdered sugar until the icing reaches your desired consistency. Drizzle over the top of your cake, and sprinkle with walnuts.
Recipe Notes
Adapted from Pie In The Sky Cookbook
Comments