Today we're making an easy yellow sheet cake perfect for birthdays! I'm topping this one with a fluffy chocolate ermine buttercream and honestly it's a wonderful cake for any celebration.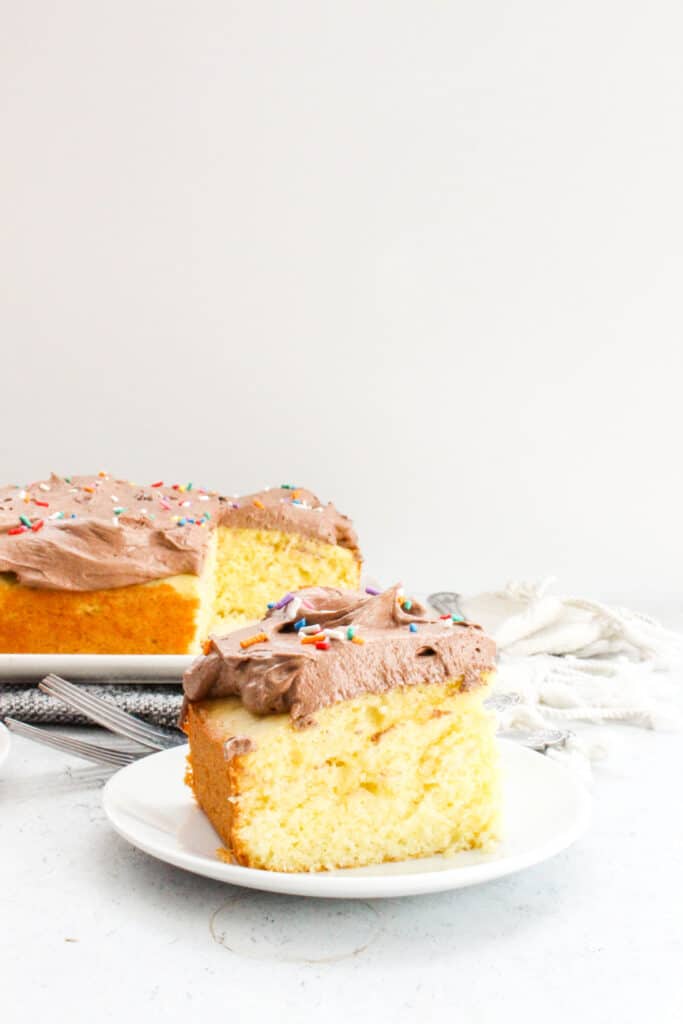 I love sheet cakes because they're super easy, low pressure, and you don't have to worry about stacking and decorating a huge layer cake. This is the kind of cake I always remember having on my birthday as a child, and it's a great choice- let's get to it!
How to Make High-Altitude Yellow Sheet Cake
This is a super simple cake to pull together quickly. We're starting with butter and sugar, and then beating in some eggs and vanilla extract.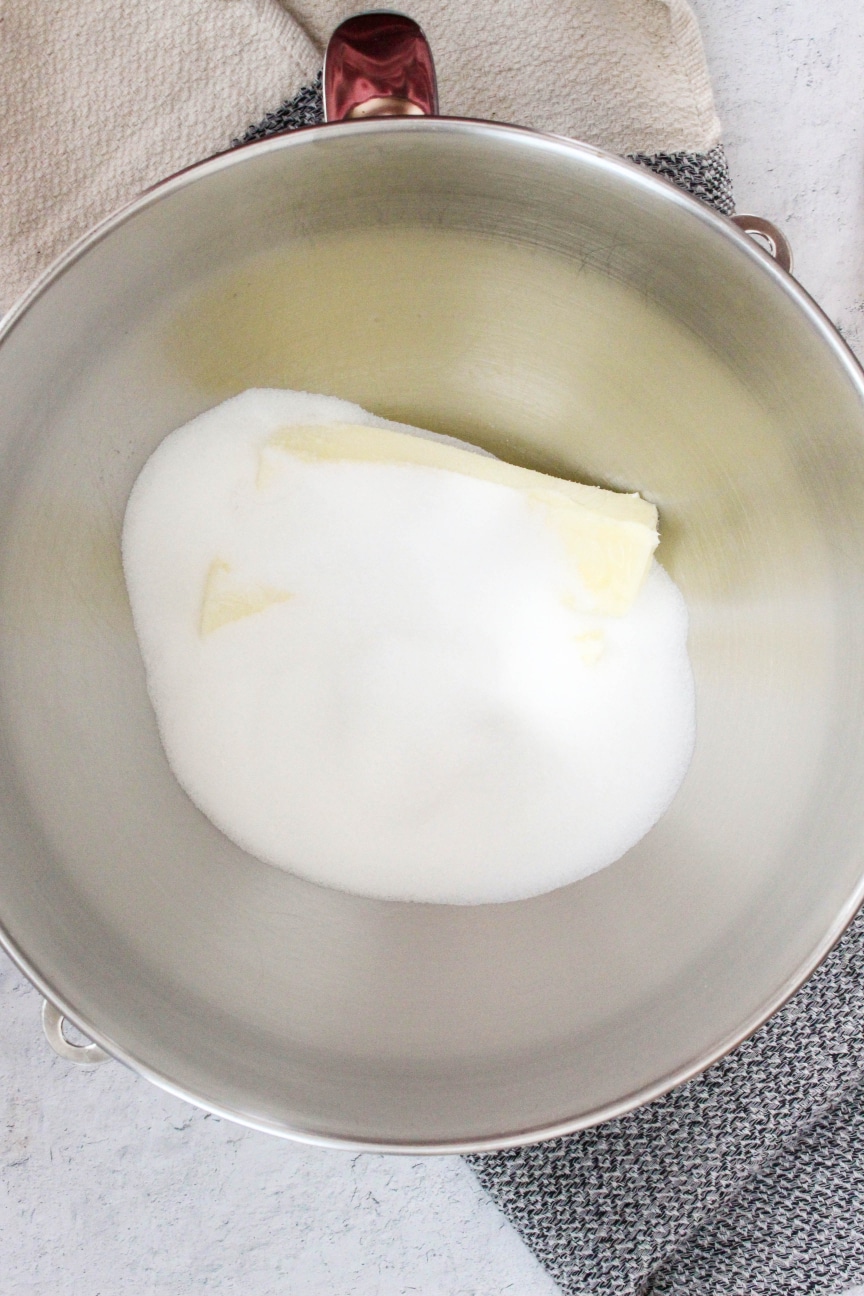 After that it's time to add in the flour mixture and buttermilk in alternating additions until you have a smooth, creamy, fluffy batter.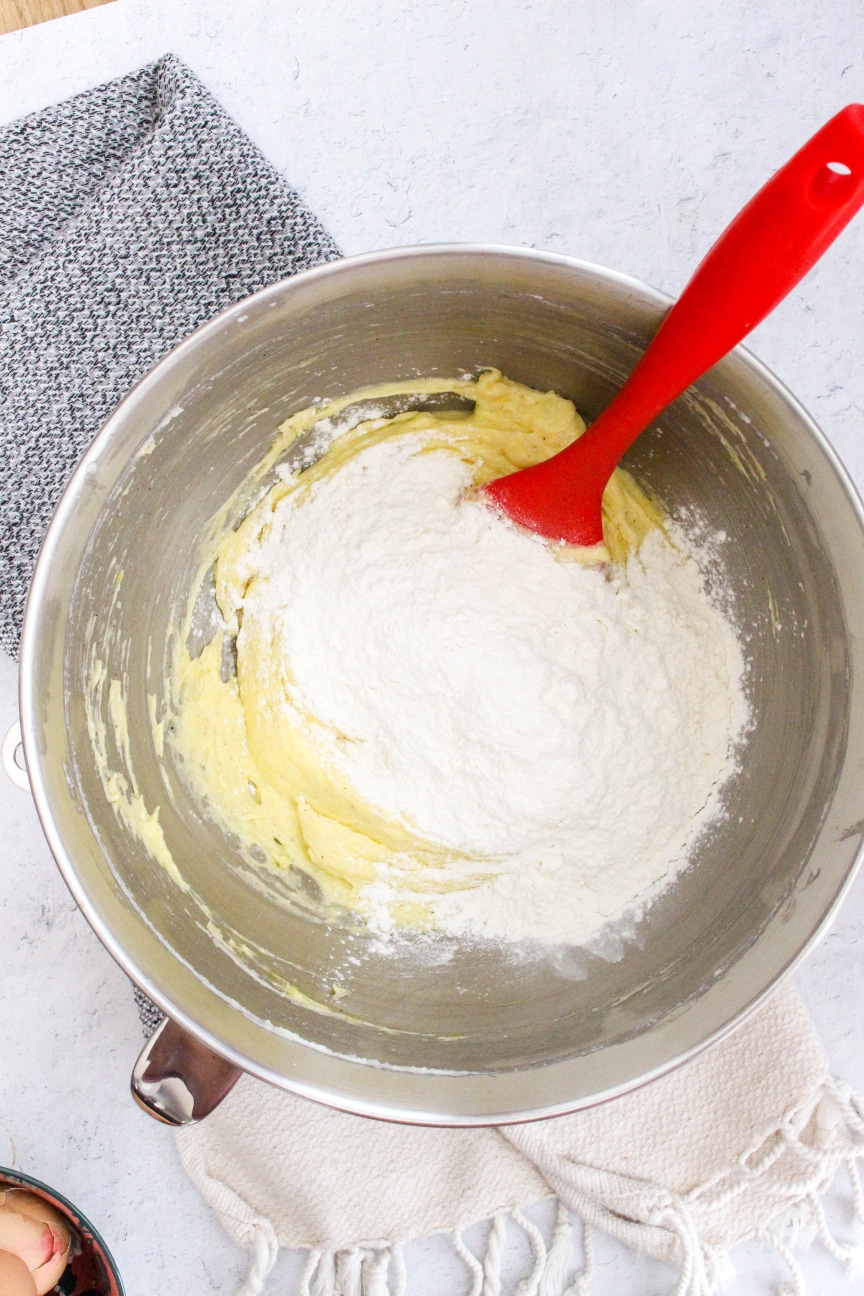 Then it's off to the oven to bake until you've got a pillowy golden cake- and be sure to cool the cake completely before you frost it!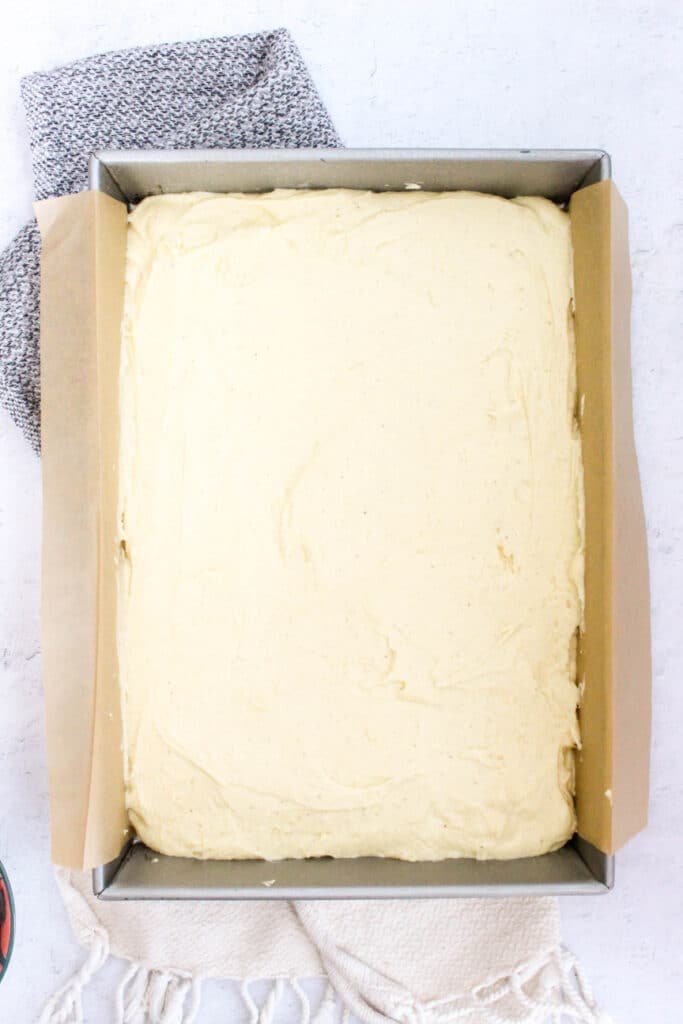 For the frosting, this is an ermine frosting, and it takes a little bit of prep work. You want to start by making the chocolate custard, which needs to cool completely before you continue with the frosting. I usually make the custard right when the cake goes into the oven, and then pop it in the fridge to cool off.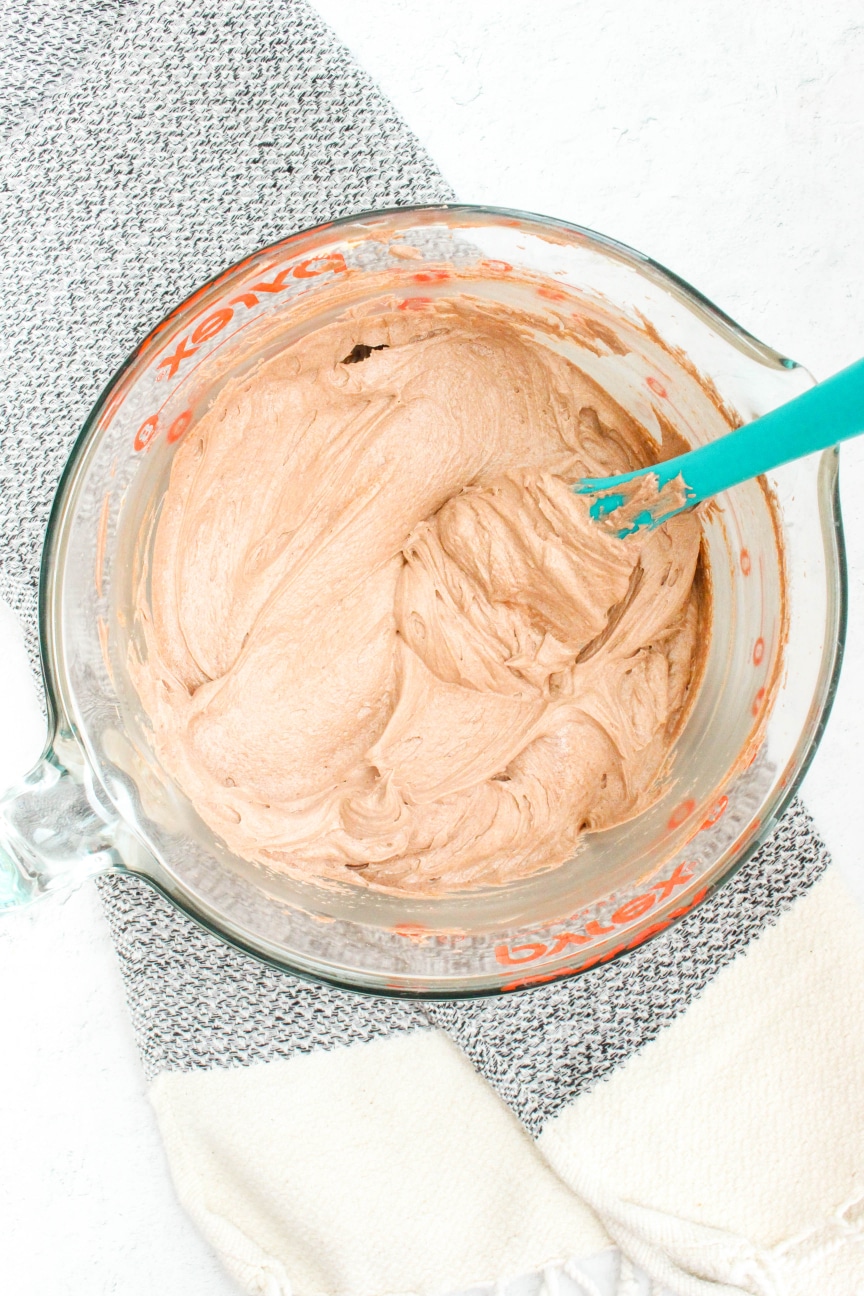 Then it gets whipped into butter until everything is super light and fluffy- seriously this is one of my favorite frostings ever, if you've never had it I highly recommend it!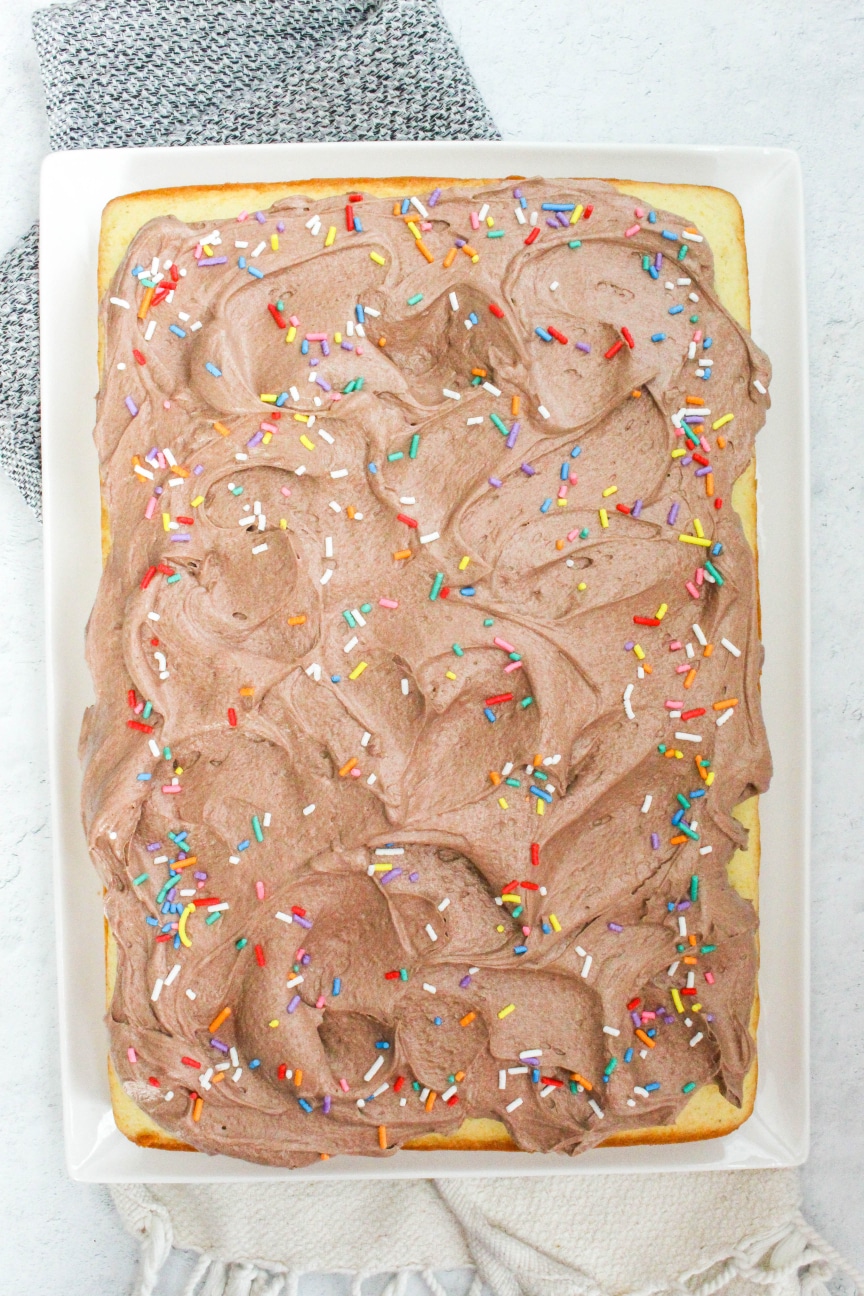 Generously frost your cake, and of course, top that thing with sprinkles! It's cake you guys, no matter why you're making it, it's a celebration!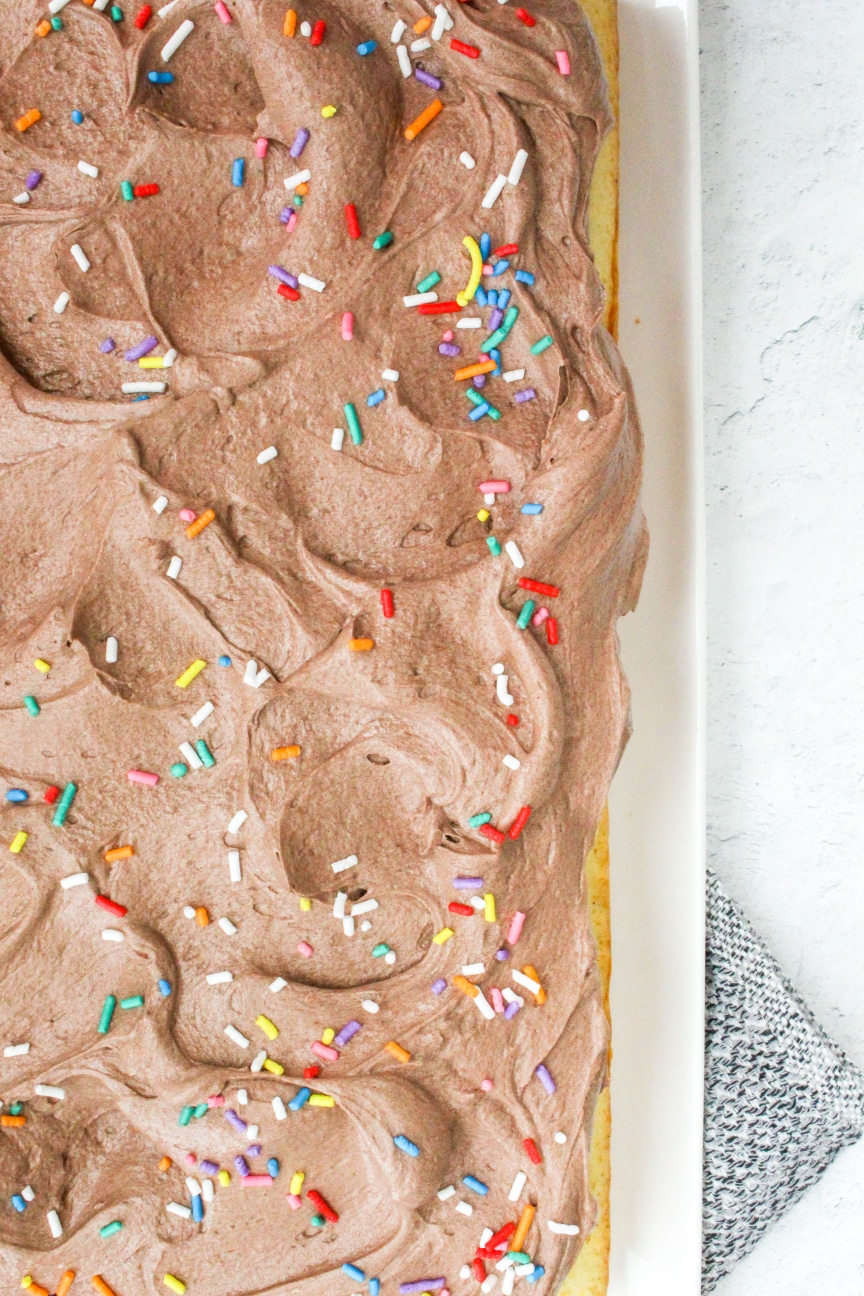 I hope you guys love this one, it's definitely one of my favs!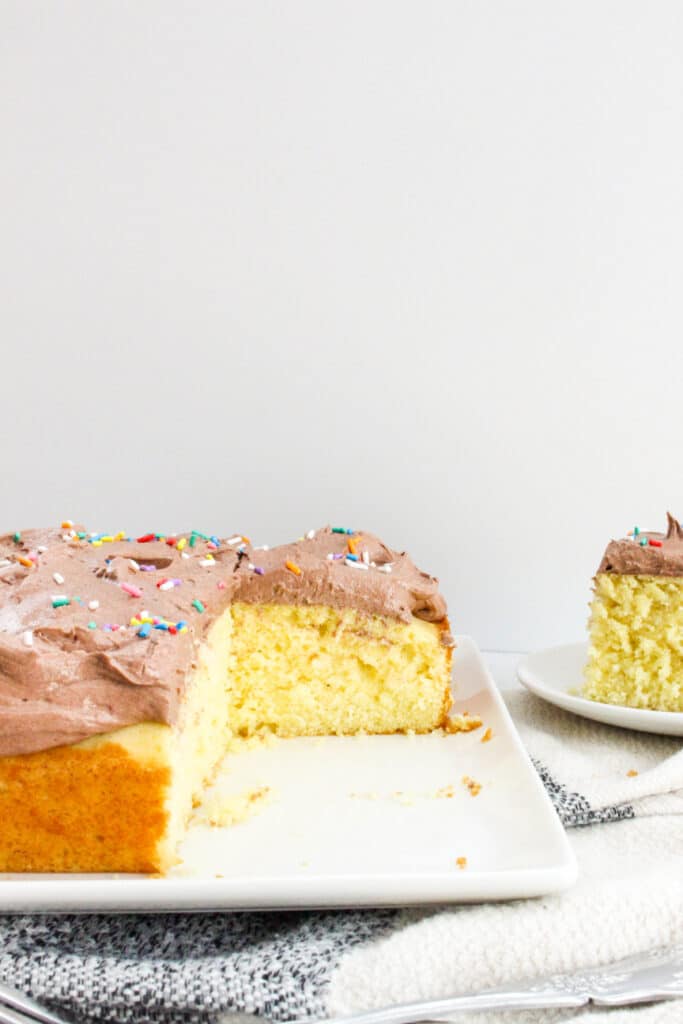 Tips & Tricks for the Perfect Yellow Sheet Cake
This is a pretty straight forward cake to make, but I have all the tips and tricks ready for you here!
Do I need to use buttermilk in this cake? The buttermilk contributes to the overall tender texture of this cake so it's important here! Optionally, you mix whole milk with 1 tsp. of white vinegar to replace the buttermilk.
Don't over mix the cake batter. As usual, you want to be sure you don't over mix your cake batter. I usually stir in the last bit by hand to make sure I don't overdo it!
Use room temperature ingredients to ensure that you get a well-mixed batter with everything smooth and incorporated.
Do I really need to cool the custard for the frosting? It's so important to let the custard for the frosting cool completely! If you don't, your frosting will not come together, and it can be difficult to fix.
What if my frosting is not coming together? If your frosting is not turning into a fluffy consistency, you may have put the custard in while it's still warm. If this happens, you can put the whole bowl in the fridge for 5-10 minutes, then re-whip, then re-chill for another 5-10 minutes. Repeat this process until you get a fluffy frosting!
What other frostings can I use? You can use any frosting you prefer for this cake! You'll only need about 2 cups of frosting for a thin layer, or 2 1/2-3 cups for a thicker layer on your cake.
I'm at about 5,000 ft. above sea level and I find that most people who live between about 3,000-7,000 ft above sea level do not need to make any adjustments to my recipes.
Hope you guys enjoy this one!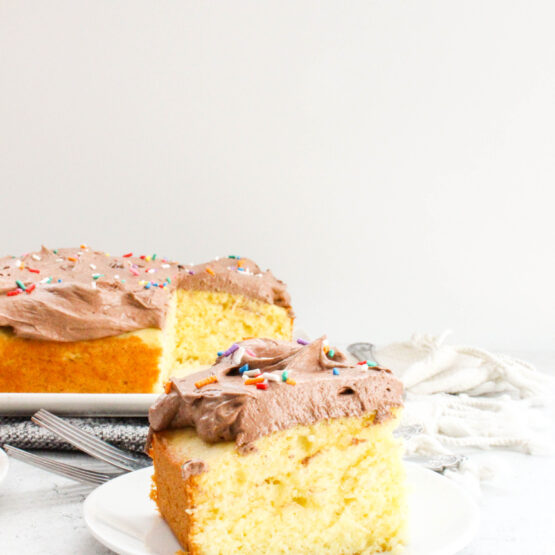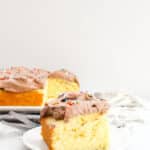 Yellow Sheet Cake With Chocolate Frosting
Ingredients
For the cake:
3 1/4

cups

flour

3

tbs.

cornstarch

1 1/2

tsp.

baking powder

1

tsp.

salt

1

cup

softened butter

1 1/3

cups

sugar

1/3

cup

vegetable oil

2

tsp.

vanilla extract or paste

4

eggs

1

cup

buttermilk
For the frosting:
3/4

cup

sugar

6

tbs.

flour

3

tbs.

dutch-processed cocoa powder

1/4

tsp.

salt

1

cup

whole milk

1

cup

softened butter

2

tsp.

vanilla extract or paste
Instructions
For the cake:
Preheat your oven to 325 degrees, and generously grease a 9×13 inch pan with baking spray. Optionally, line the pan with parchment paper that has a little overhang for easy removal.

In a medium bowl, whisk together the flour, cornstarch, baking powder, and salt until combined, and set this mixture aside. In a large bowl, beat together the butter and sugar until light and fluffy, about 2 minutes. Beat in the vegetable oil until just combined. Then add in the vanilla extract, and beat in the eggs one at a time until just incorporated.

Add in about 1/3 of your flour mixture and mix until just combined, and then add in about half of your buttermilk, again mixing until just combined. Repeat these steps until all of your flour mixture and buttermilk has been added, and you have a smooth batter.

Pour your batter into your prepared cake pan and bake for 38-40 minutes, or until a cake tester comes out clean.
For the frosting:
After you put your cake in the oven, it's time to cook your flour paste for the frosting so it has enough time to cool. In a small saucepan, whisk together the sugar, flour, cocoa powder, and salt. Then whisk in the milk. Cook this mixture over medium heat, whisking constantly, until you get a thick paste. Then, transfer the mixture to a heat-safe bowl, and cover with plastic wrap. This mixture needs to be completely cooled and at room temperature before you proceed with the frosting- don't skip cooling it down, it's very important here!

Once your cake and your flour paste are cooled, place your butter into a large bowl, or the bowl of a stand mixer with a paddle attachment. Beat the butter until it is very light and fluffy, about 5-8 full minutes in a stand mixer, or slightly longer if you're mixing with an electric hand mixer. Beat in the cooled flour paste mixture and the vanilla extract. Continue to beat the mixture until it becomes light, fluffy, and smooth, which may take 3-5 minutes. It should be very light and creamy. Frost your cake as desired, top with sprinkles, and serve!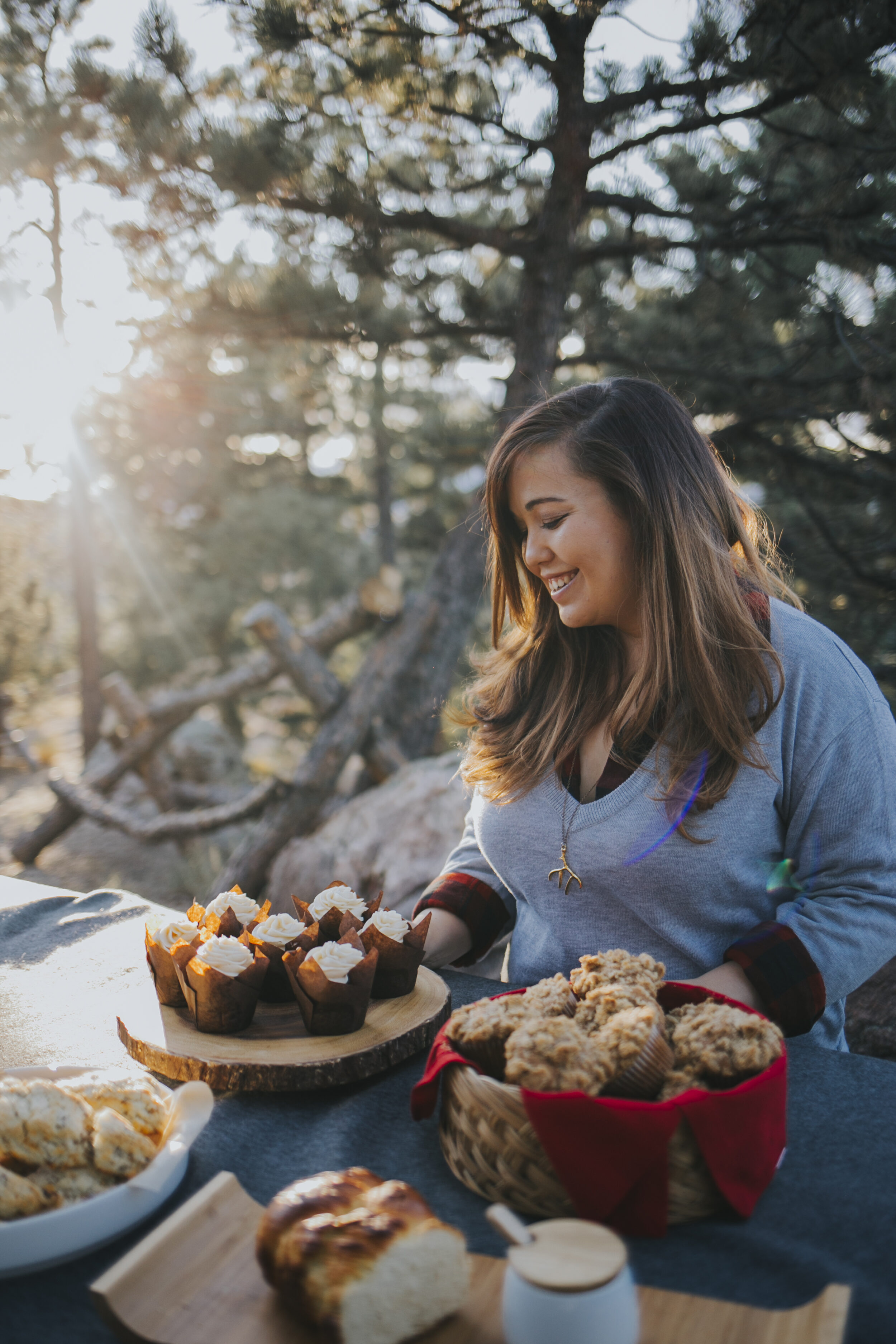 Hello and welcome! My name is Nicole, and Dough-eyed is a food blog for people who want to bake for their family and friends in high-altitude areas. Think of me as a friendly voice there with you in the kitchen, here to give you confidence when you're baking, and to help you with the struggles of baking at high-altitude. Come back every week for new recipes, tips, and advice on high-altitude baking!