Vegan Pound Cake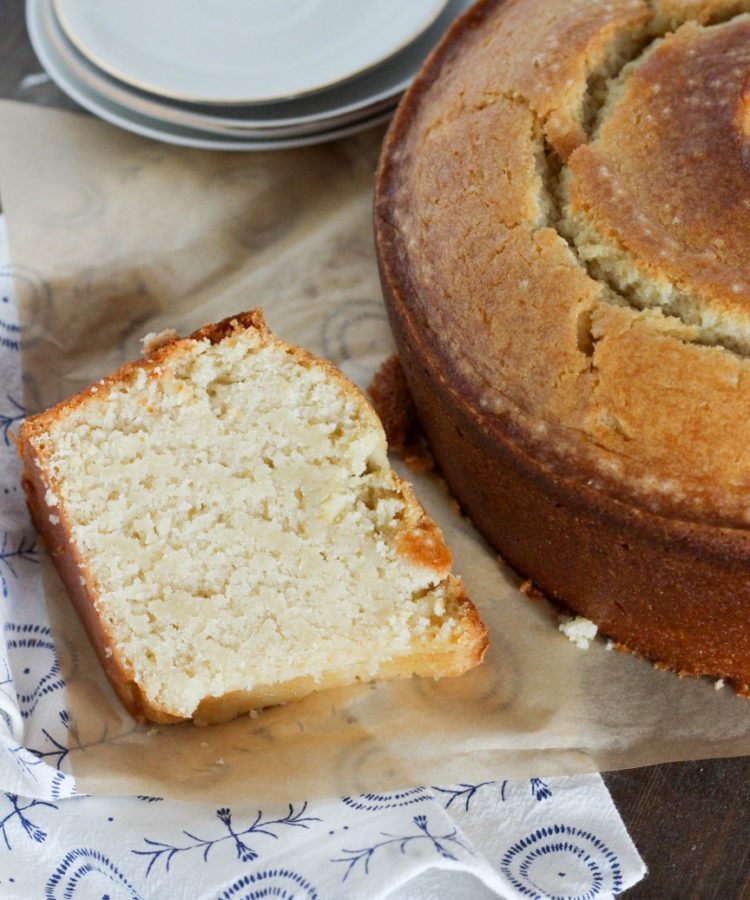 Hey everyone! We're back on the basics today with a simple vegan recipe that you can twist and turn into anything you want!
When I started looking into vegan pound cake recipes, I didn't find a lot of options that really fit what I wanted here. I want to give you guys basic recipes that you can easily make at high-altitude, but also simple, workable recipes on other diets.
As you know, I've been messing around a little bit with vegan baking recently, and make a vegan chocolate chip cookie recipe that you'll absolutely love. But cakes are a whole new beast for vegan high altitude baking you guys.
In cakes, one of the most important ingredients is the eggs. and when we're talking about egg replacements, it's really important to get something that makes sense for cakes. So today, we're using silken tofu.
And listen, I'm not a tofu person. But, unlike soaked chia seeds (another egg replacement option), silken tofu keeps a smooth, creamy texture and it blends really well into cake batter. And otherwise, we're using vegan butter baking sticks, which work REALLY well for a substitute for butter.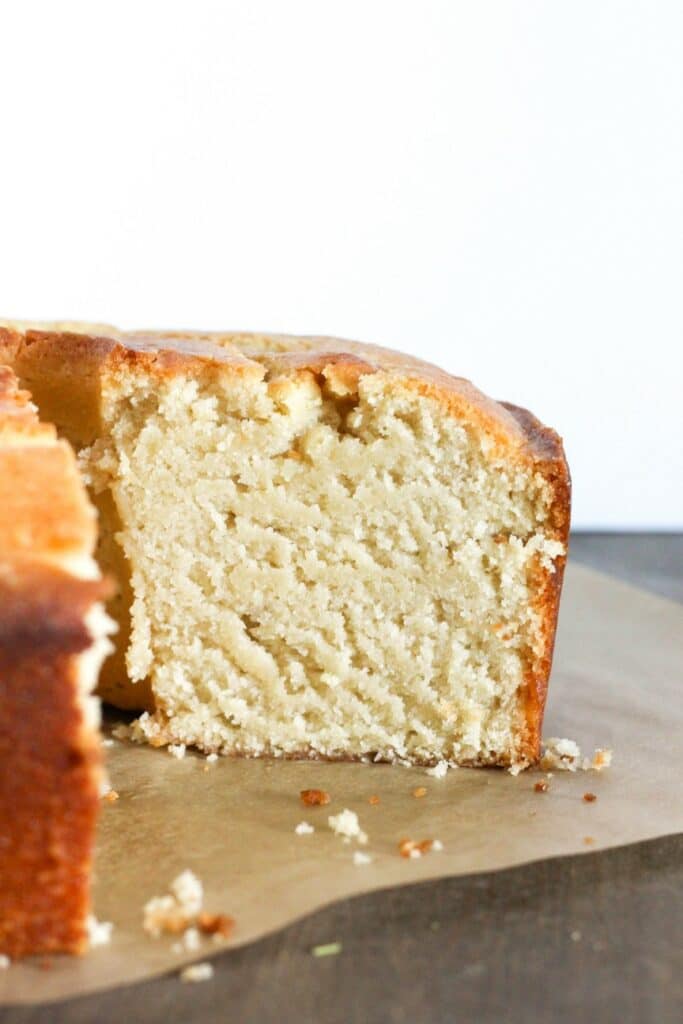 I think replacing milk in a recipe is probably the easiest part. I'm using vanilla almond milk, but really you can use any dairy-free milk that you prefer!
So, here's what we've got: A dense crumb, lightly flavored, VERY dairy-tasting pound cake without any of those products. It's impressive, and you can switch it up any way you'd like. You could bake the batter into cake layers and stack them with frosting. You can bake them in a tube pan like I did, or a bundt pan, or in two loaf pans.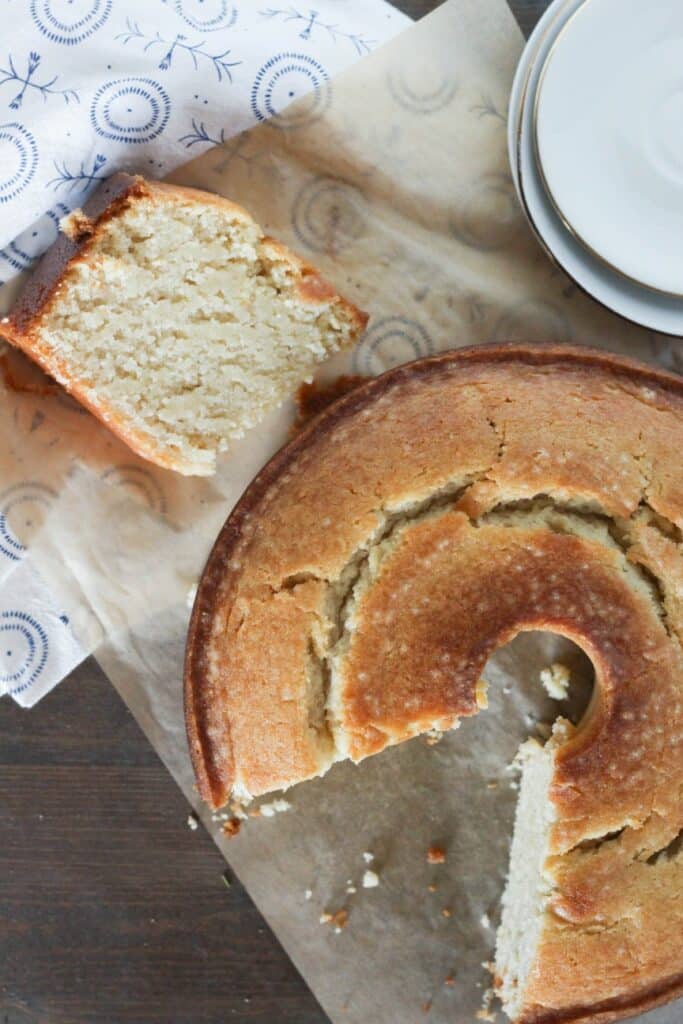 You can also definitely add goodies in here. Remember though, it's just like a normal cake batter, and if you add in anything, you'll want to dust it with flour first to avoid ingredients sinking to the bottom of the cake.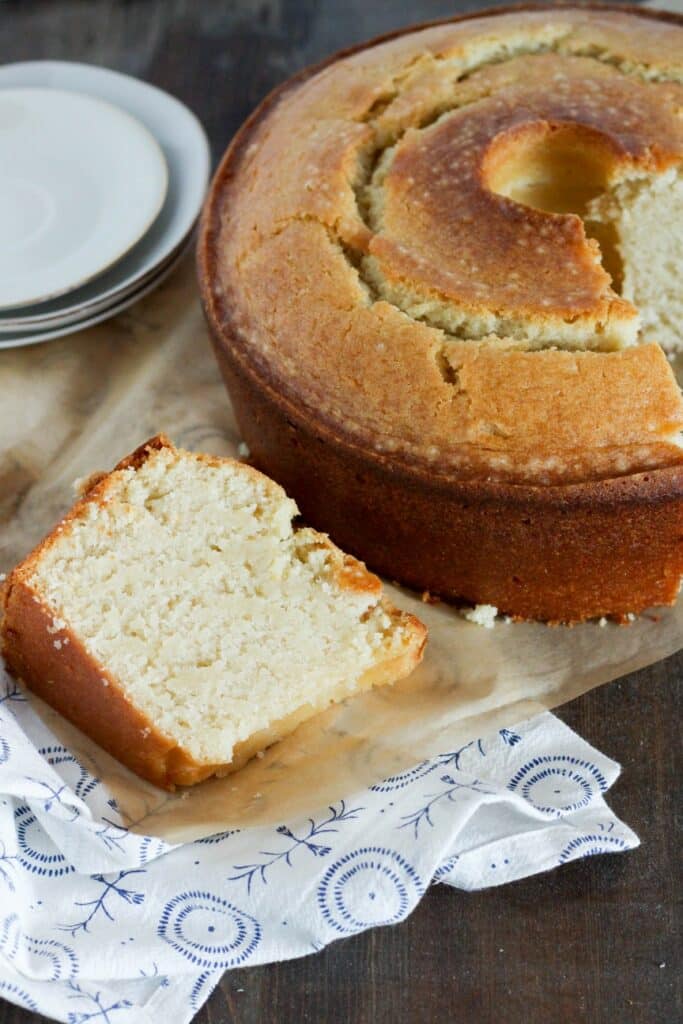 I'd suggest chopped berries, crushed Oreos, chocolate chips, or even brownie chunks! You can also add different extracts for flavor, like almond or orange or lemon. And you can even fold in some crushed freeze-dried berries for a fun twist!
This is a versatile recipe you guys, I hope you enjoy it!
Vegan Pound Cake
Ingredients
4 1/2

cups

flour

1/2

tsp.

baking powder

1 1/2

tsp.

salt

1 1/2

cups

vegan butter

3

cups

sugar

1 1/2

cups

silken tofu, blended until completely smooth

2

tsp.

vanilla extract

1

cup

vanilla almond milk
Instructions
Preheat your oven to 350 degrees, and generously grease a 10-12 cup tube or bundt pan. Set aside.

In a medium bowl, whisk together the flour, baking powder, and salt. Set aside.

In a large bowl, beat together the vegan butter and sugar until fluffy. Beat in the blended tofu and vanilla extract, and beat until combined. The mixture may be lumpy.

Add in about a third of the flour mixture, and beat to combine. Then add in about half the almond milk, and stir to combine. Repeat until you've used all of the flour mixture and milk. Beat for several more minutes until the batter is smooth.

Spread into your prepared pan. Bake for 65-70 minutes, or until a cake tester comes out clean. Cool and enjoy plain or with coconut whipped cream or vegan frosting!
Comments