Reese's Blondies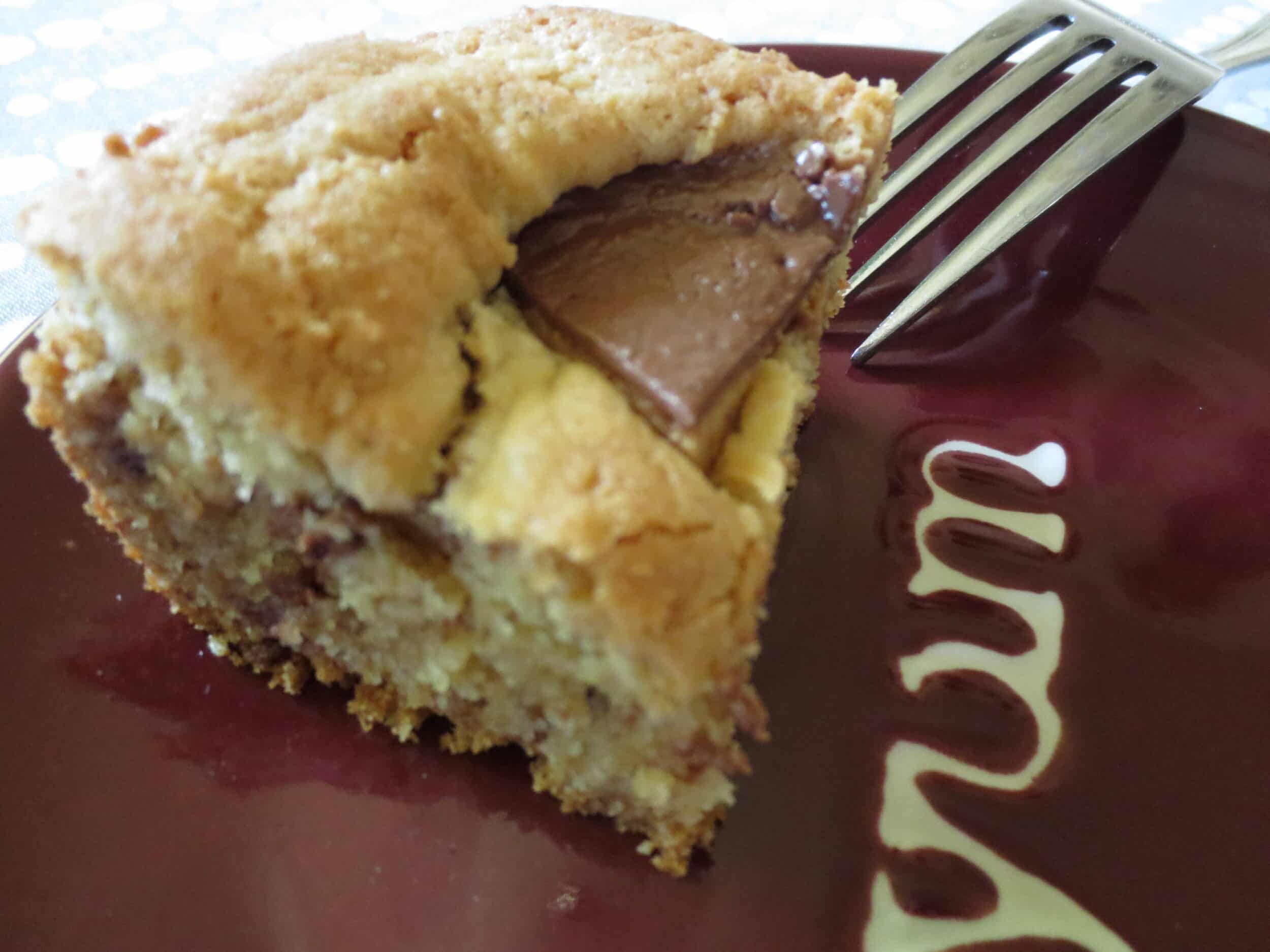 I tried to make blondies once before but they somehow ended up with some odd flavor that I could not identify.
This attempt, however, was amazing. A blondie is meant to be a non-chocolate brownie, and while I know that may sound like a travesty, they actually taste more like an awesome cookie bar thing. I went ahead and added a whole bunch of peanut butter cups in these ones because… well do I really need a reason?
While I would like to say that I've found a use for leftover Halloween candy other than stuffing my face with it, all of that is long gone by now. I went out and bought 9 two-packs of regular sized Reese's. If you have leftover candy still, feel free to use that. Or, ya know, not.
In any case, it's fairly likely that these would be fabulous with any chocolate candy you like, but I liked the peanut butter cups because they are easy to distribute through the dough.
Here's another thing to note; this is much more like a cookie dough in consistency than it is like a brownie batter. So if you think woah, this is way too thick, don't worry, it's not. You'll have to spread it in a greased pan, and I found that large metal serving spoon worked well for this as the dough did not stick to it.
On another note, I've been planning out the next month in blogs, and there many more wonderful things to come! Enjoy!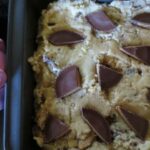 Reese's Blondies
Ingredients
2 1/4

cups

flour

2

tbs.

baking powder

Salt

1

stick soft butter

3/4

cup

sugar

2

eggs

1

tbs.

vanilla.

10-12

regular sized Reese's cups
Instructions
In a bowl, mix together the flour, baking powder (yes that is 2 TABLESPOONS) and salt.

In a large bowl beat together butter and sugar.

Add eggs one at a time, then add vanilla.

Add the flour mixture to sugar mixture until well combined.

Take 6-7 Reese's cups and beat them in. Your mixer should break them up pretty well and distribute.

Press dough into a greased 11x7 pan.

Take your remaining Reese's and cut into smaller pieces. Press them into the top of the dough.

Bake at 350 for 30-33 minutes, until golden on the top.
Comments