Red Velvet Bundt Cake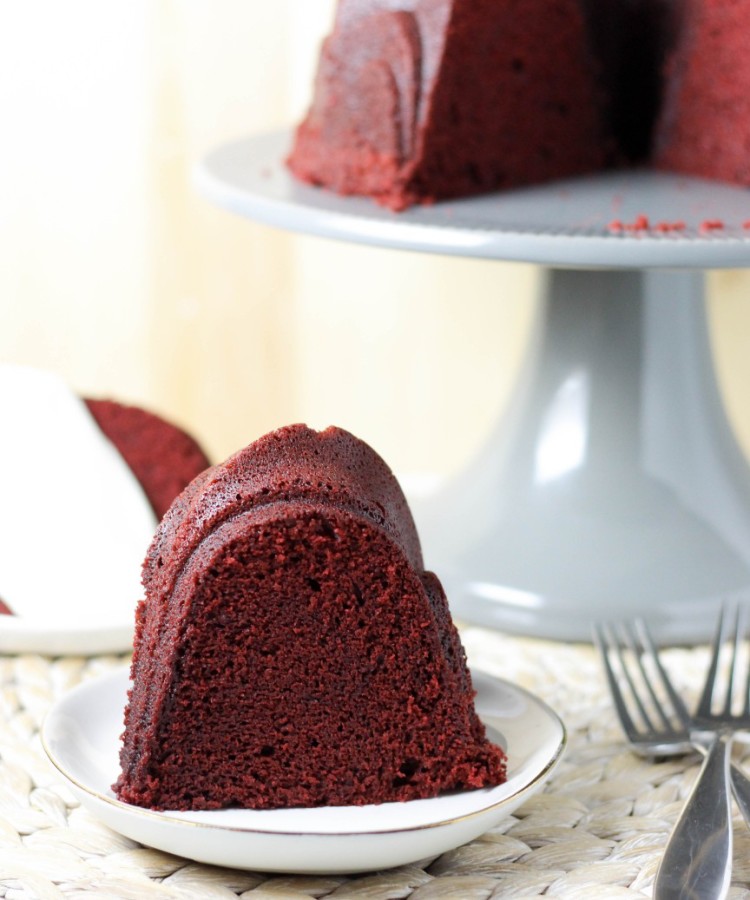 Happy weekend guys!!
If you've been reading along, you've probably noted that I have been eagerly awaiting our child's arrival, and finally she's here with us! We had a hard first week, but she's happy and healthy, and truly amazing! I'm slowly trying to get back to my normal self, and learning how to care for this angel at the same time. At the risk of boring you with my sappy love of our little Naomi, here's one sweet picture: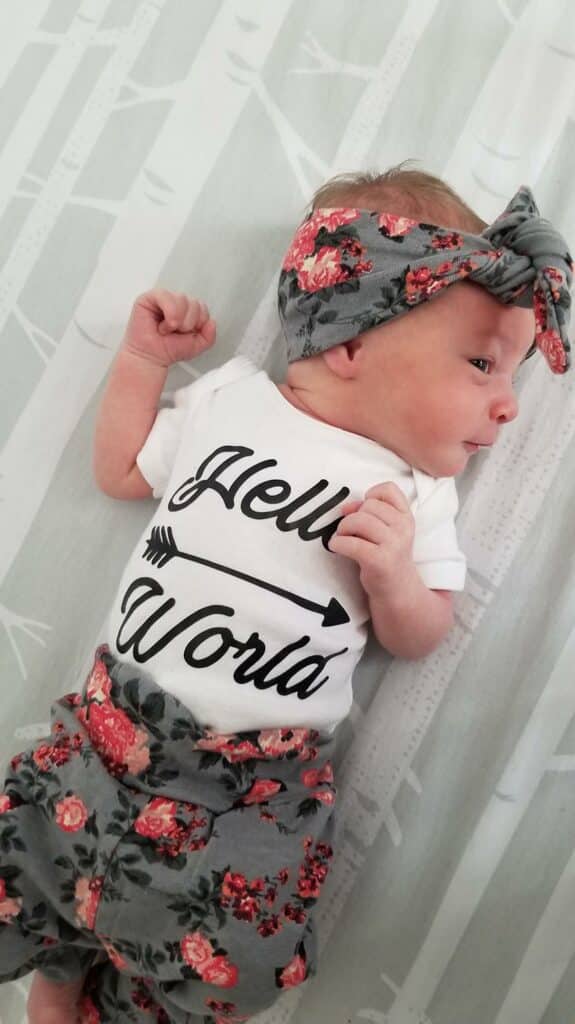 Onto why you're really here of course, cake. Red velvet cake is something that a lot of people request from me, but it's not really a favorite among my family so it's not something I touch on very often. I will say, however, that any form of cream cheese frosting deserves a spot in heaven as far as I'm concerned, whether you're serving it with or without red velvet. My husband doesn't like cream cheese frosting, and I am forever suspicious of his taste buds because of it.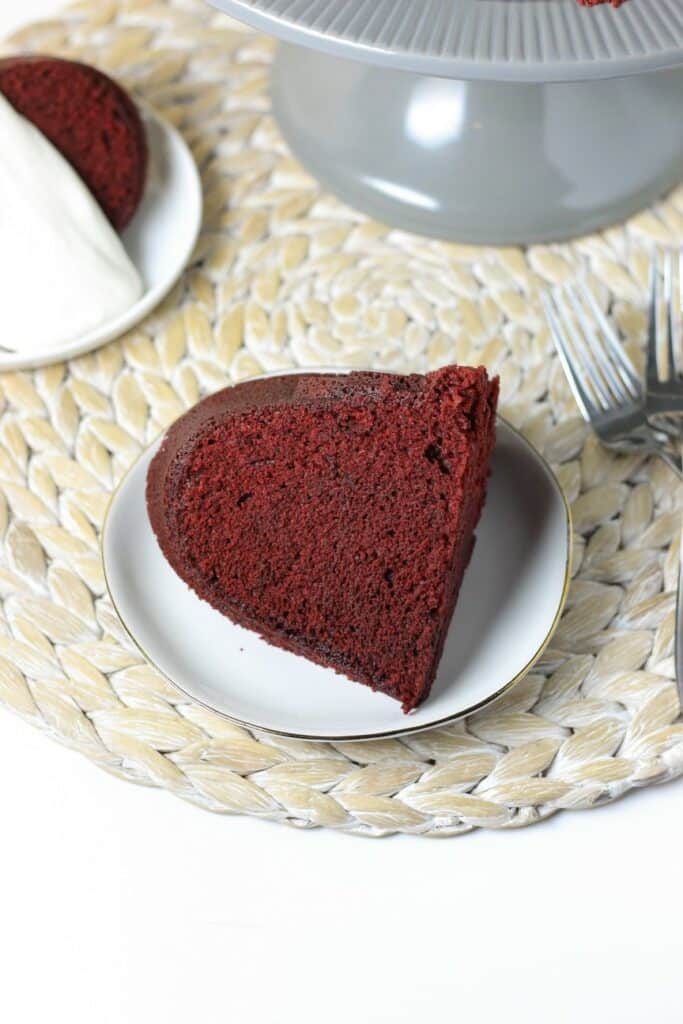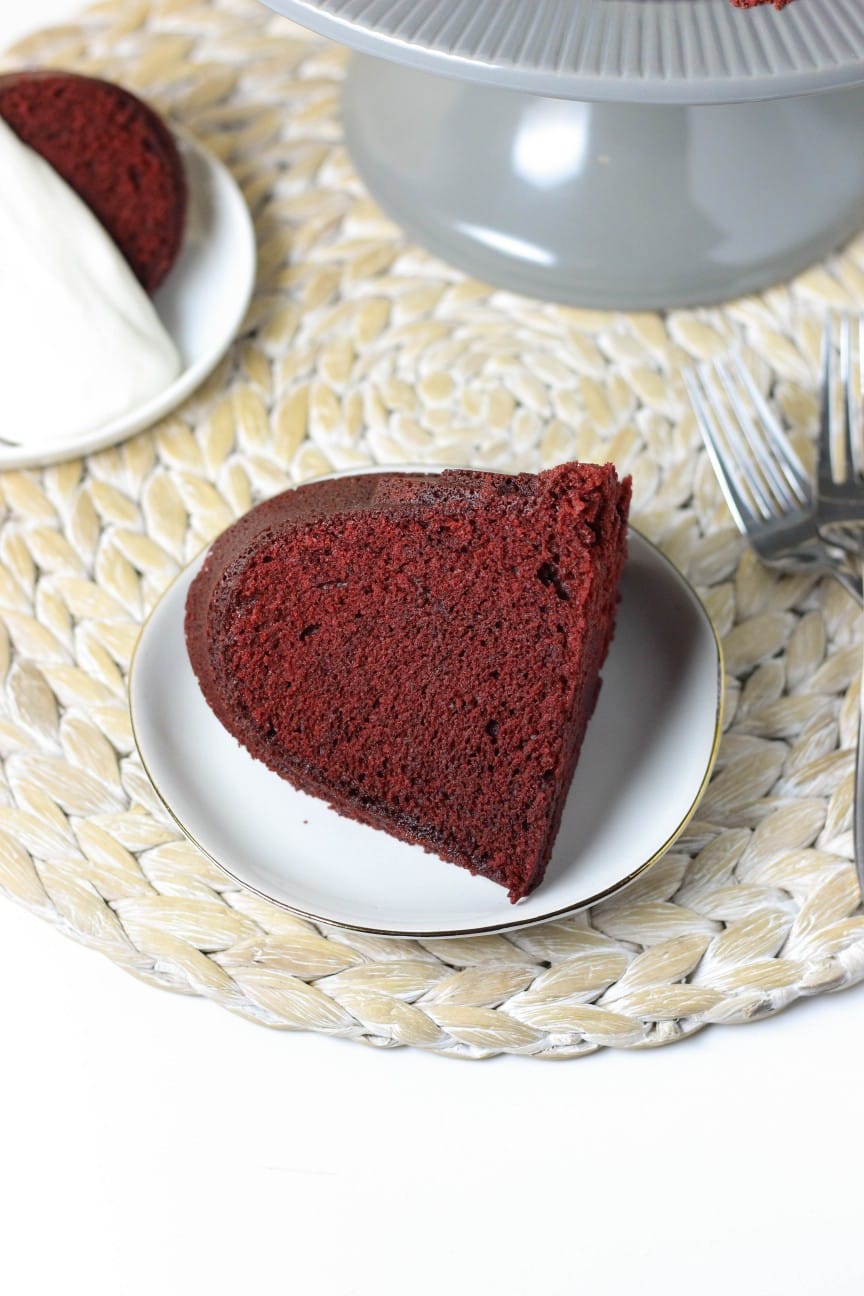 Here's how I like to think of red velvet cake- it's kind of like mixing vanilla and chocolate cake together, adding something a little tangy, and dying it red. Or it's like a lightly chocolate flavored cake. I don't know, whatever. It's definitely a popular choice. I'm serving this one with a cream cheese whipped cream, which gives you a little bit of a lighter frosting option rather than a full cream cheese frosting, and it's still got all that flavor.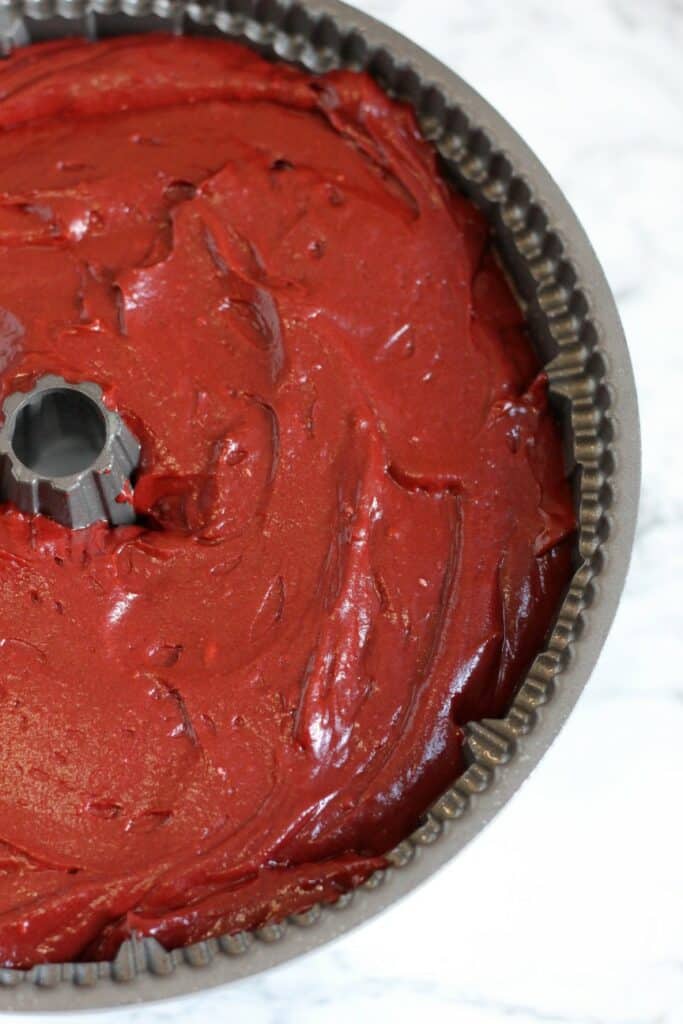 For this cake, you'll want to use a standard 10-cup bundt cake pan. I first made it in a slightly smaller one, and there were no disasters, but it makes a lot of cake so you really need the room of a full bundt pan.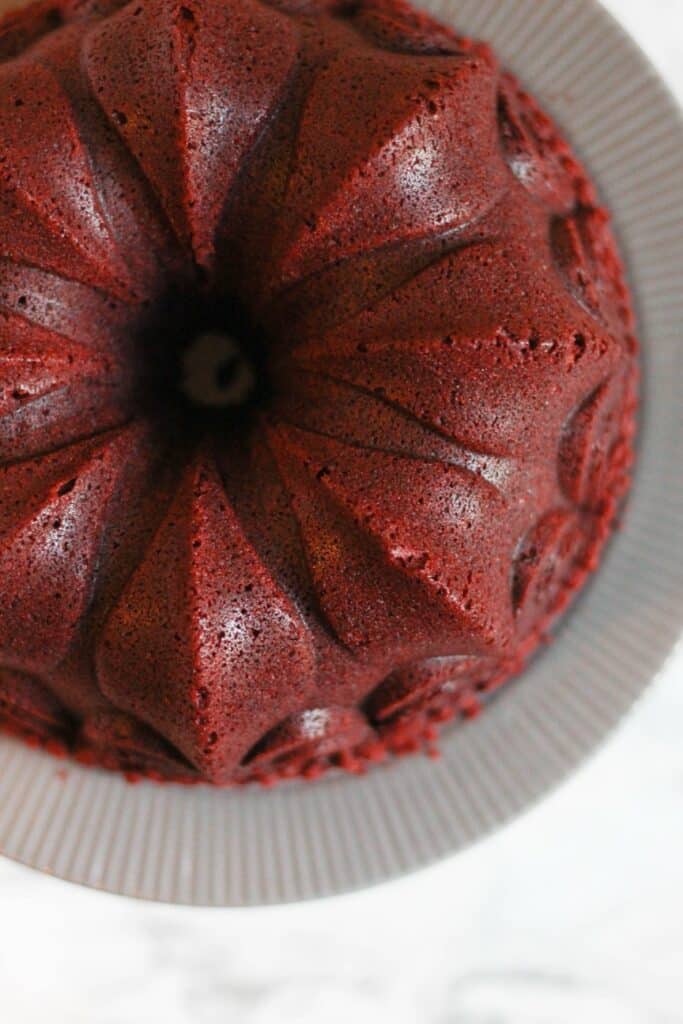 Do you guys find cake batter satisfying like I do? Like, if you have a super silky, thick batter, it's all just very pretty looking and the texture is so right that I actually just enjoy watching it mix up for those last few seconds. This cake batter is totally like that. Or maybe I'm a weirdo and you can disregard the last paragraph entirely.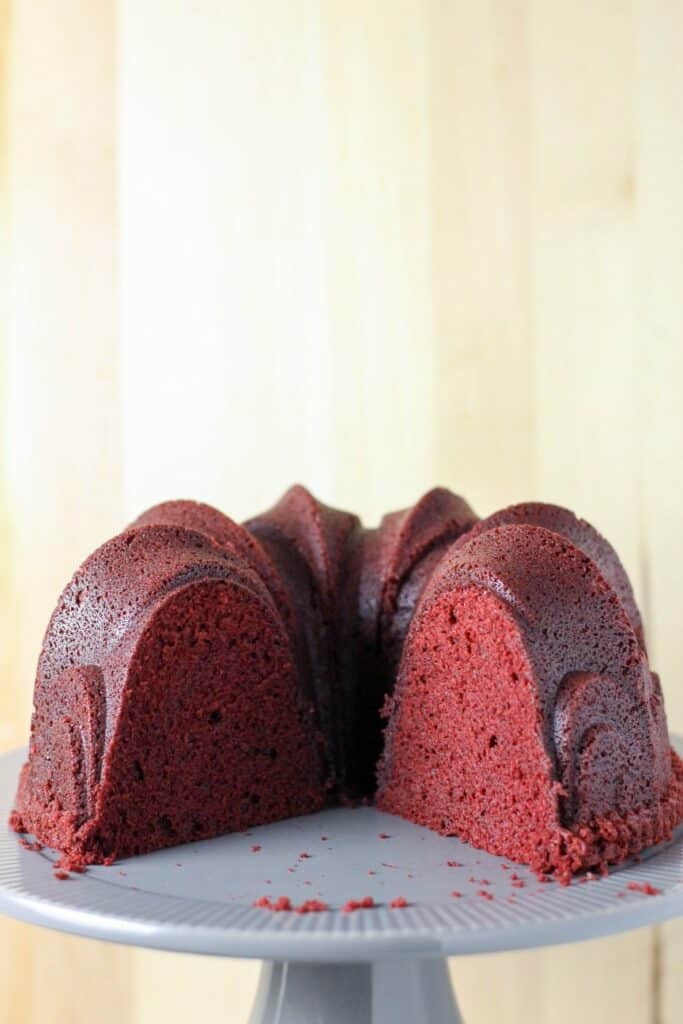 Alright, anyways, it's a great cake, it's easy to pull together, and if you've got a pretty bundt pan or two, it's a nice little centerpiece. Enjoy!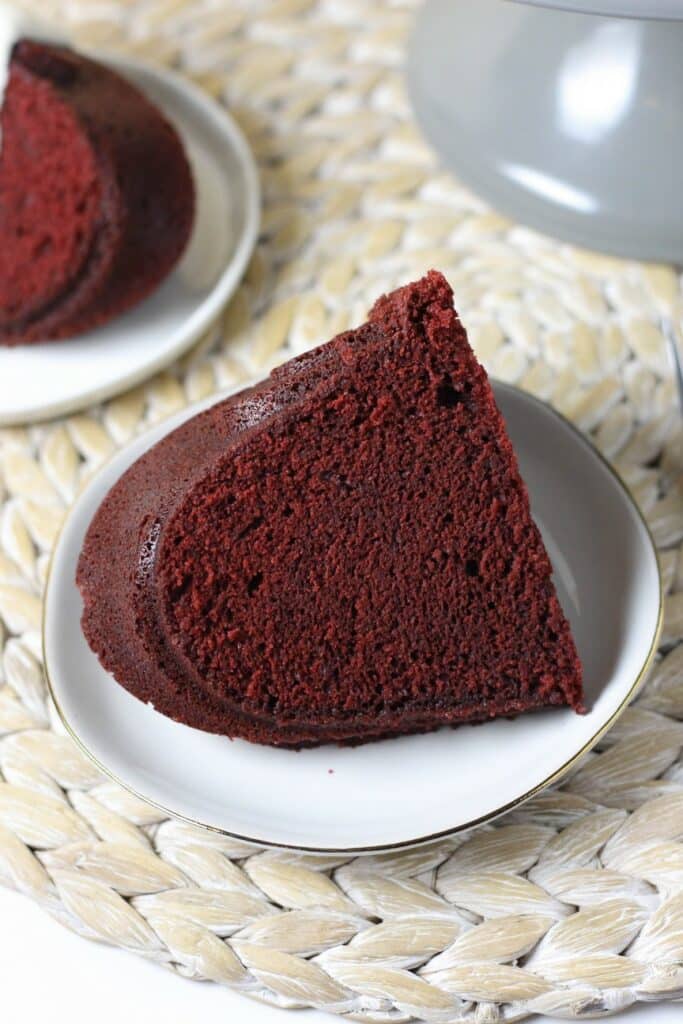 Red Velvet Bundt Cake
Ingredients
For the cake:
3 1/4

cups

flour

1/4

cup

dark chocolate cocoa powder

1/2

tsp.

baking soda

1

tsp.

salt

1

cup

softened butter

2 1/2

cups

sugar

1

cup

sour cream

6

eggs

1

tsp.

vanilla extract

1

tbs.

white vinegar

2-3

tbs.

red food coloring
For the cream cheese whipped cream:
1 1/2

cups

heavy cream

1

8 oz. package

cream cheese

1/2

cup

sugar

1/2

tsp.

vanilla extract
Instructions
For the cake:
Preheat your oven to 350 degrees, and grease a 10-cup bundt pan.

In a medium bowl, whisk together the flour, cocoa powder, baking soda, and salt. Set aside.

In a large bowl, beat together the butter and sugar until fluffy. Add in the sour cream, and beat until smooth. Beat in the eggs one at a time until fully incorporated, and then beat in the vanilla extract, vinegar, and red food coloring.

Slowly add the flour mixture to the butter mixture, and beat until smooth and incorporated, about 2-3 minutes. Pour the batter into your prepared baking pan. Bake for 55-60 minutes, or until a cake tester comes out clean. Cool completely before serving.
For the cream cheese whipped cream:
In a large bowl, beat the heavy cream until stiff peaks form. Set aside. In a medium bowl, beat together the cream cheese, sugar, and vanilla extract. Add the cream cheese mixture to the whipped cream, and beat until smooth and fluffy, about 1-2 minutes. Serve with slices of cake!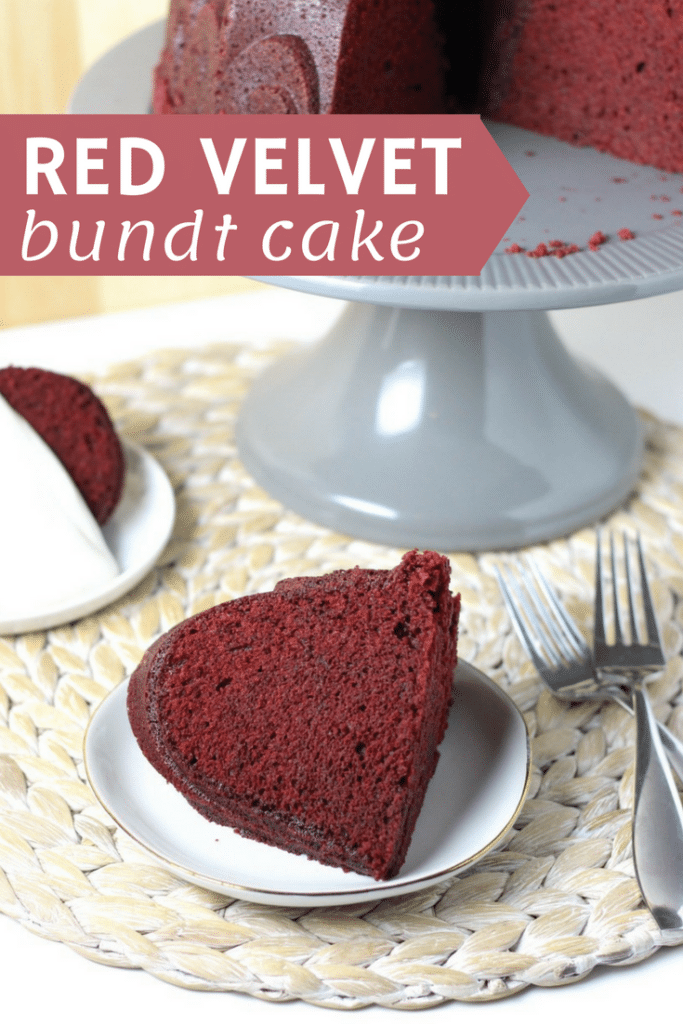 Comments