Valentine's Day Chocolate Cake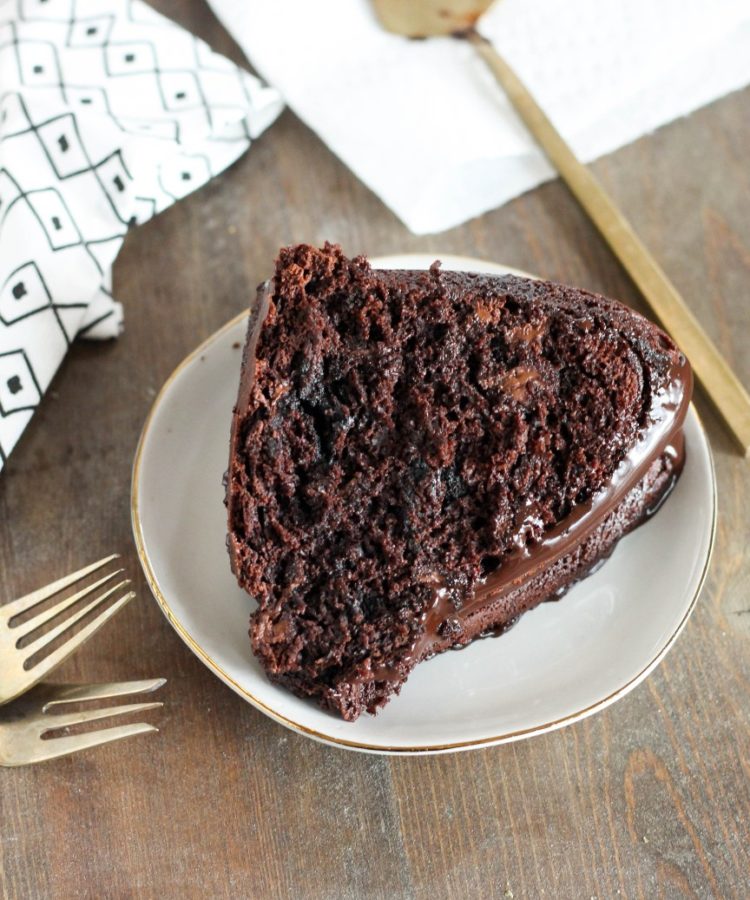 Hey everyone! I know I've been making a lot of bundt cakes lately, sorry not sorry, but this one. This is the one you guys.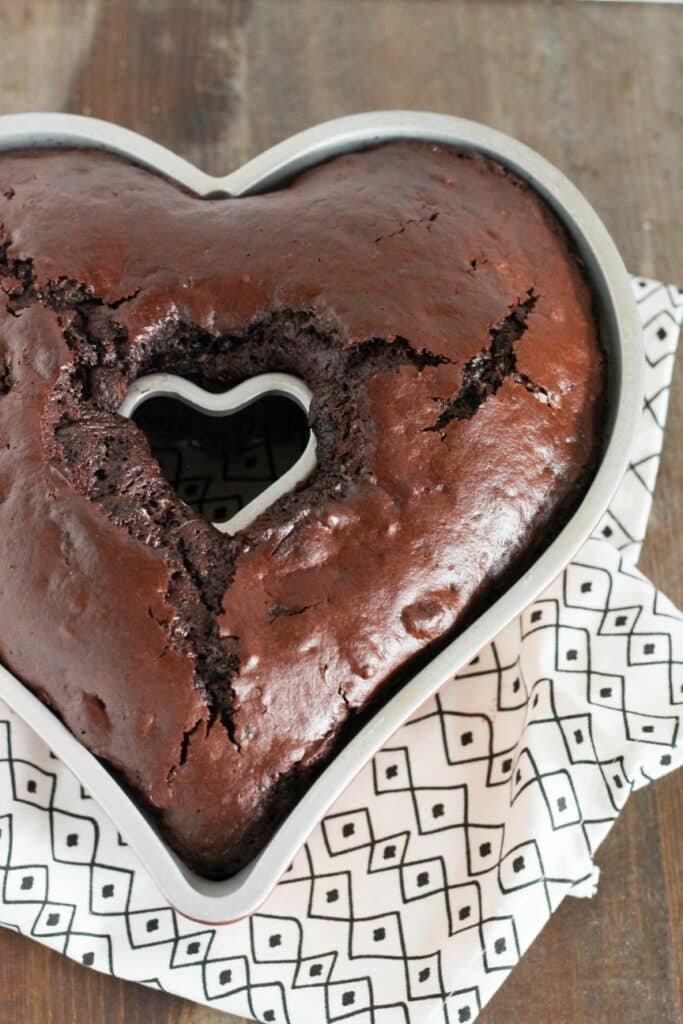 This isn't just chocolate cake. It's not even just chocolate chip cake. It's chocolate cake, spotted with chocolate chips and crushed Oreos, and topped with chocolate sauce. And if that's not giving you enough motivation to bake for v-day, I don't know what will.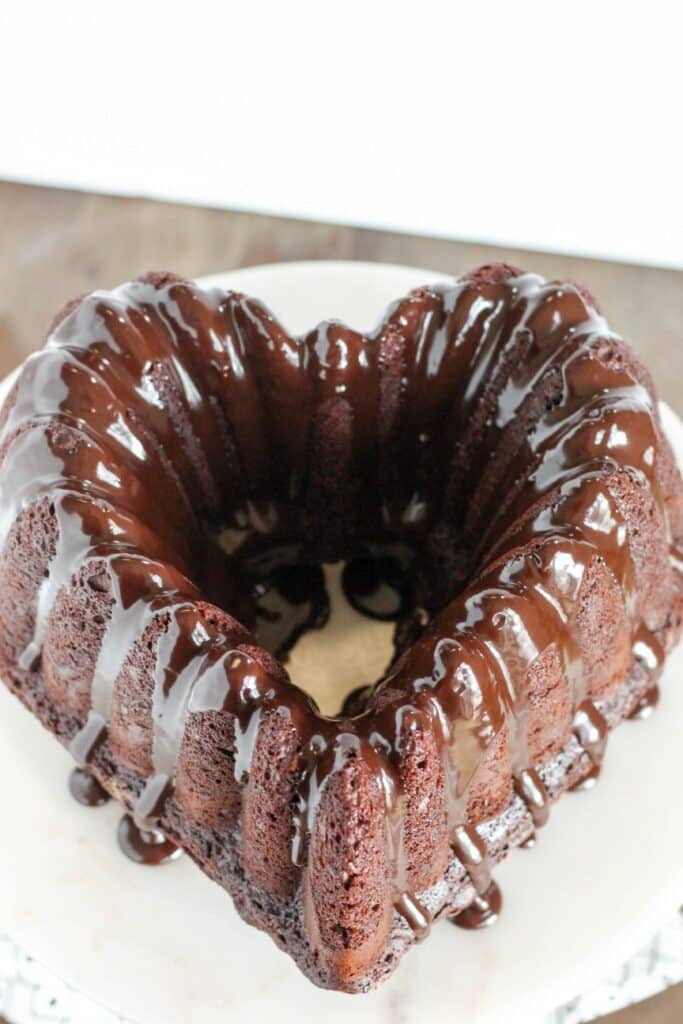 I'm using this pretty heart shaped bundt pan today, but you can use any bundt you've got, as long as it's at least 10 cups. It's gonna be just as fantastic, I promise.
Another note on baking in bundt pans- I used to spend a good amount of time greasing every little pocket with butter and then flour, and often even then they would stick some. But I recently switched to using Pam Baking Spray, and I love it! It's easy and fast, and I haven't an issue with a cake sticking since.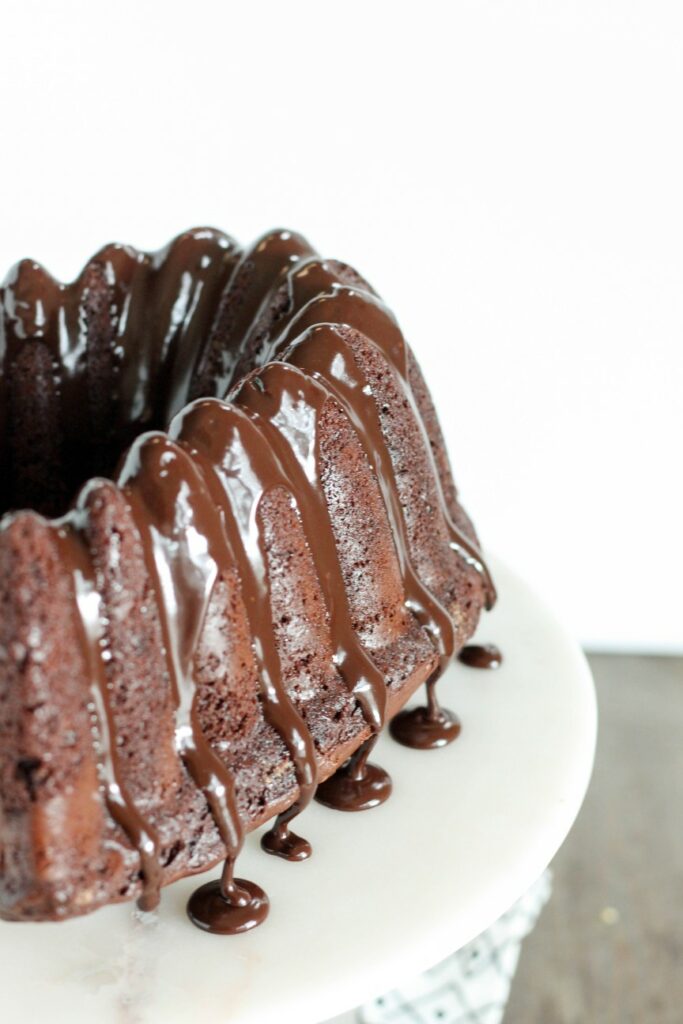 So anyways, this cake recipe has kind of a long ingredient list, but it's all pretty normal stuff, and it all builds up a very strongly chocolate flavor that you'll love. Of course, you can also skip the Oreos or chocolate chips if you want, but together, it's a really indulgent combo that I think you'll love.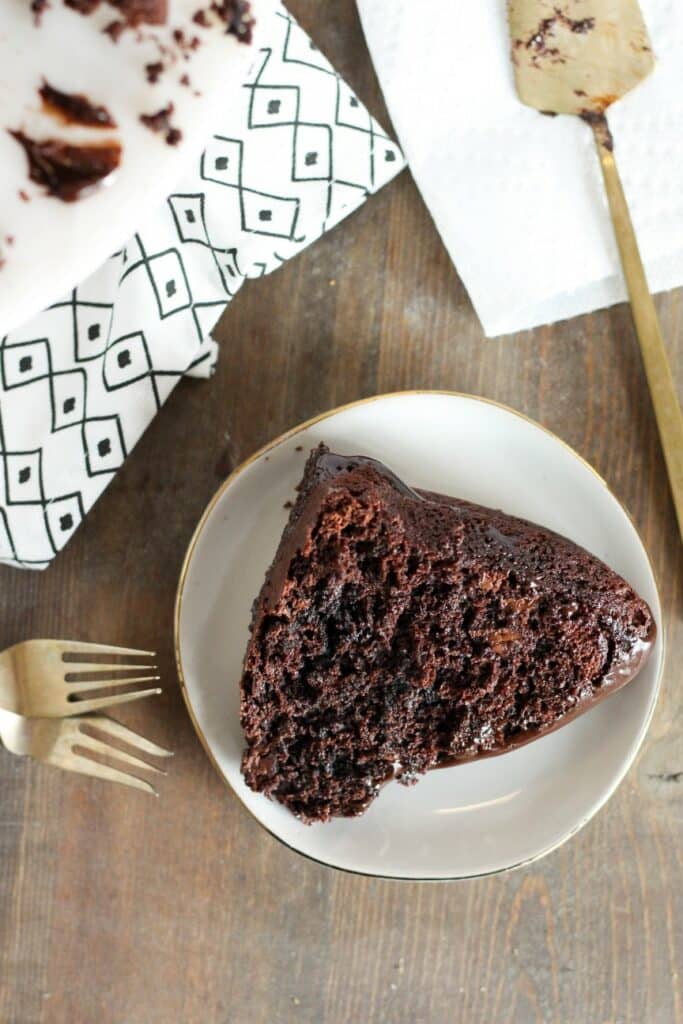 Also though, you could add in chopped pecans or walnuts, or even chopped up chocolate chip cookies! Whatever you decide, this cake is best served up warm, when the chocolate chips are melty and the sauce is hot.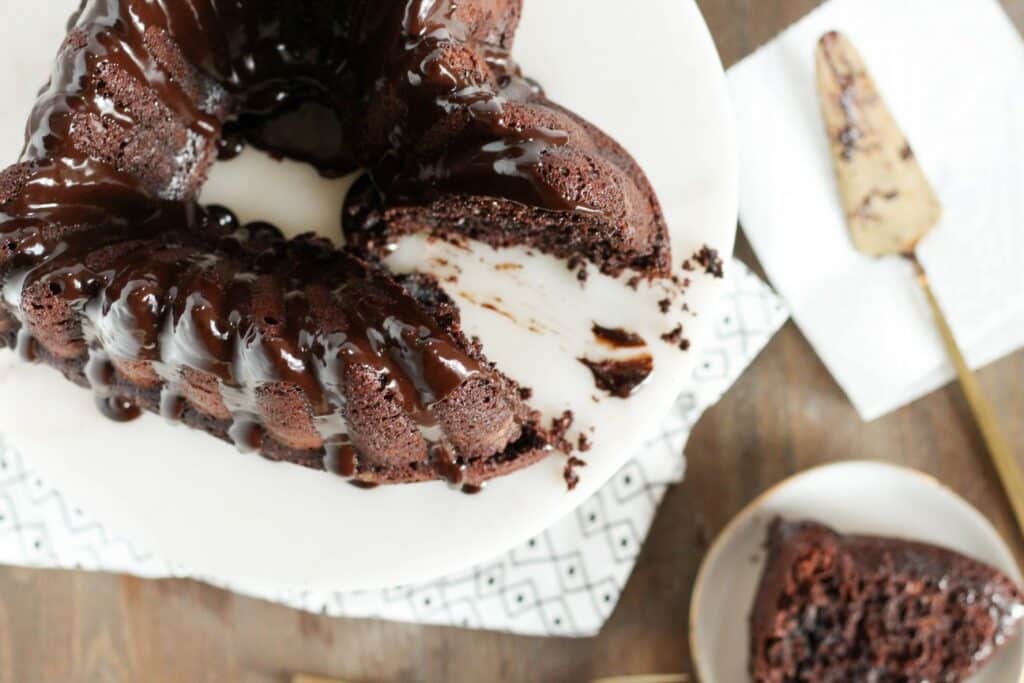 No matter what you're doing for Valentine's Day this year, this is the dessert you want to be eating, I promise. Enjoy!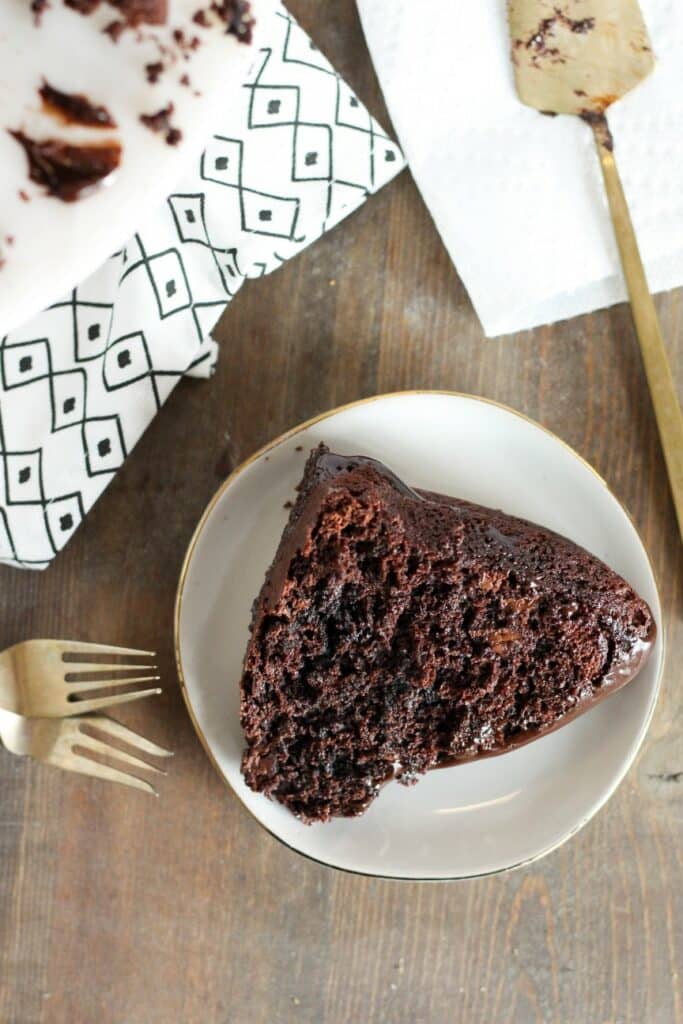 Cookies & Cream Chocolate Cake
Ingredients
For the cake:
2 1/2

cups

flour

3/4

cup

dark cocoa powder

1

tsp.

baking soda

1

tsp.

baking powder

1

tsp.

salt

1/2

tsp.

instant espresso powder

1/4

cup

oil

1/4

cup

sour cream

1 1/2

cups

sugar

2

eggs

1

tsp.

vanilla extract

3/4

cup

buttermilk

1/2

cup

hot water

2

cups

roughly crushed Oreos

1 1/2

cups

chocolate chips
For the chocolate sauce:
3

tbs.

whole milk

1

tbs.

butter

1/4

tsp.

salt

1/2

tsp.

vanilla extract

4

oz.

chopped chocolate or chocolate chips
Instructions
For the cake:
Preheat your oven to 350 degrees, and grease a 10-12 cup bundt pan. Set aside.

In a medium bowl, whisk together the flour, cocoa powder, baking soda, baking powder, salt, and espresso powder. Set aside.

In a large bowl, beat together the oil, sour cream, and sugar until combined. Add in the eggs and vanilla extract and beat until smooth.

Add in about 1/3 of the flour mixture, and beat until combined. Then add in about 1/2 of the buttermilk, beating until combined. Repeat the process with the dry and wet until completely mixed in, reserving about 1-2 tablespoons of the dry mixture roughly.

Slowly beat in the hot water, and beat until the batter is smooth. Toss the crushed Oreos and the chocolate chips in the reserved flour mixture to coat, and then fold into the batter.

Pour into your prepared pan, and bake for 55-60 minutes, or until a cake tester comes out clean. Cool for 10-15 minutes in the pan before turning out onto a serving platter.
For the sauce:
In a microwave safe bowl, microwave the milk, butter, salt, and vanilla until just boiling. Whisk in the chocolate until completely melted and smooth. Pour over the cake while still hot, and serve warm.
Comments