Peanut Butter Oatmeal Chocolate Chip Cookies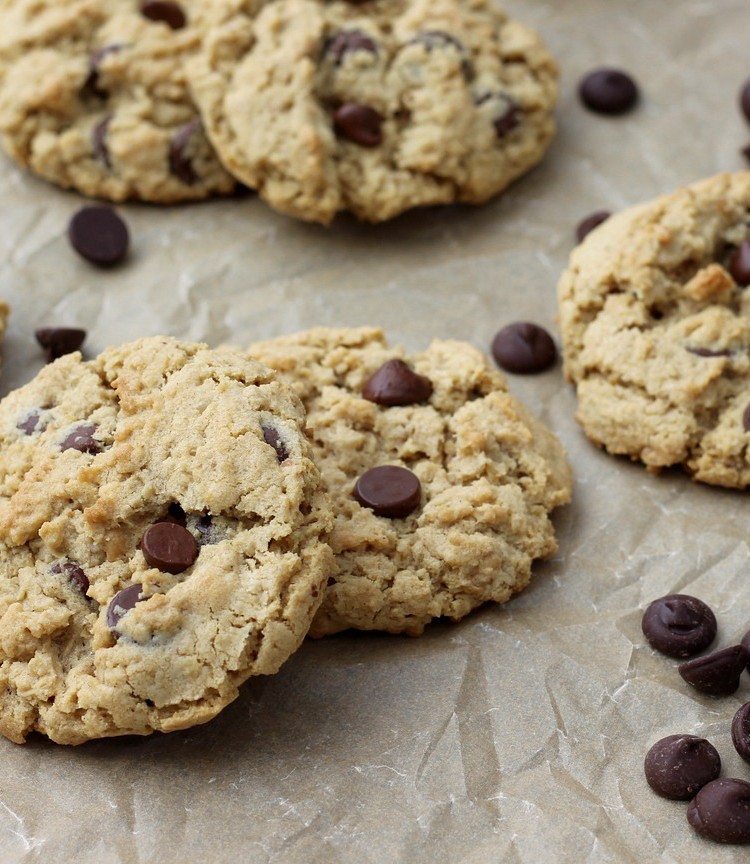 Hey guys! It's Sunday, and today should always be a day of cookies (pies, cakes, and other misc. baked goods acceptable).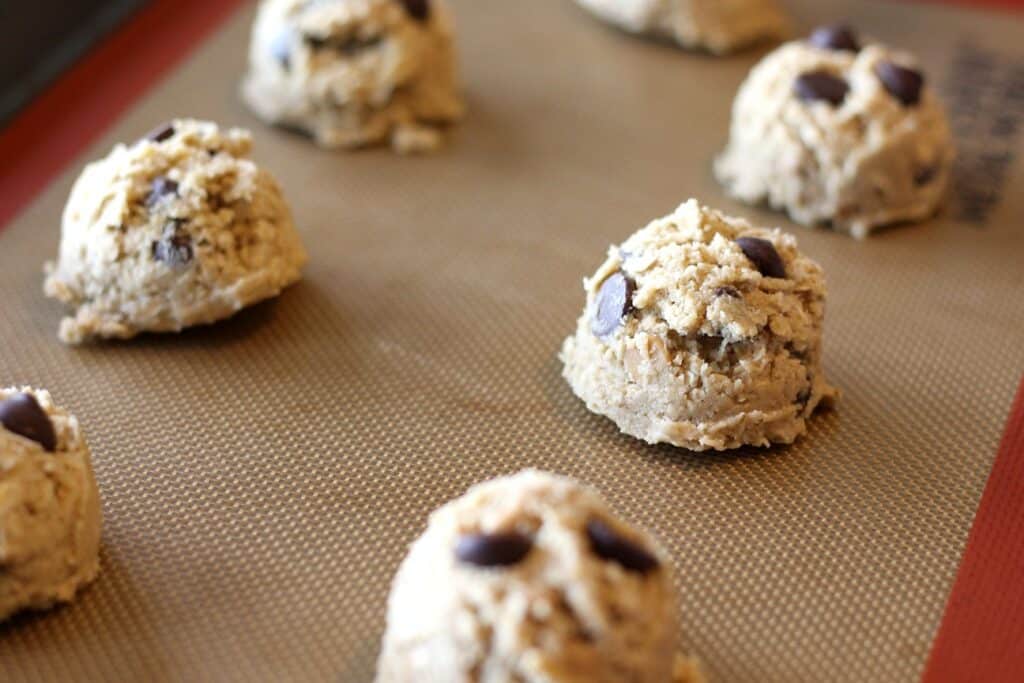 Today I'm sharing a recipe for peanut butter oatmeal chocolate chip cookies, because why settle for just oatmeal, or just peanut butter, or just chocolate chip you guys? Why NOT have all three?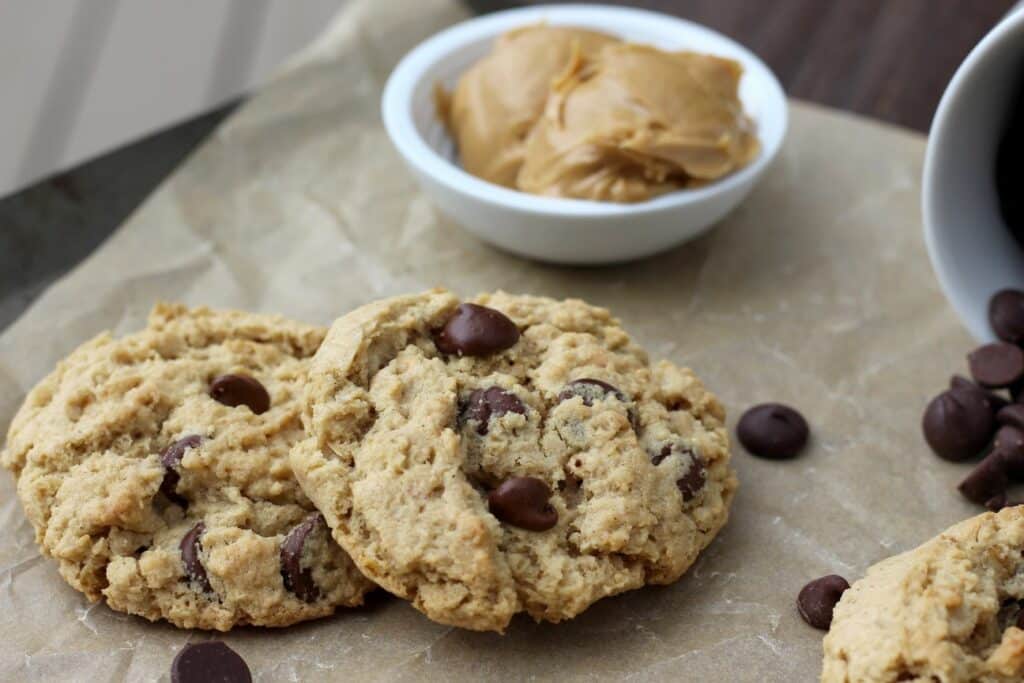 Little known fact- my cookie of choice is oatmeal. This is like 85% due to the fact that when it comes to raw cookie dough, oatmeal cannot be matched. It's amazing, and that's before the cookies are even baked you guys, AND it's amazing with just boring old oatmeal with nothing else.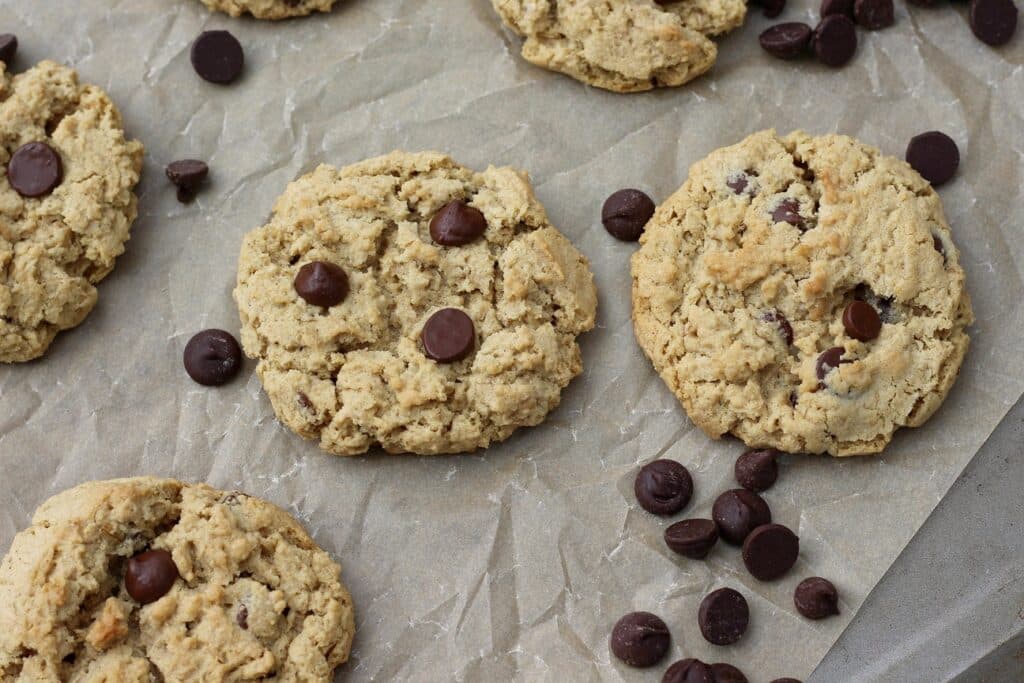 Can you just imagine how awesome this batch is? Peanut butter is a likely combo with oatmeal, and chocolate is a likely combo with… cookies, okay? Perfection has been born today.
This recipe originated from my middle school home ec class. We had tons of printed recipes at the end of the year in all different colors, all of which we had prepared during the class. The cookies these ones are based off, btw, I totally botched in class- forgot the flour (lol, not that important for cookies, right?), but once I made them at home, I never stopped.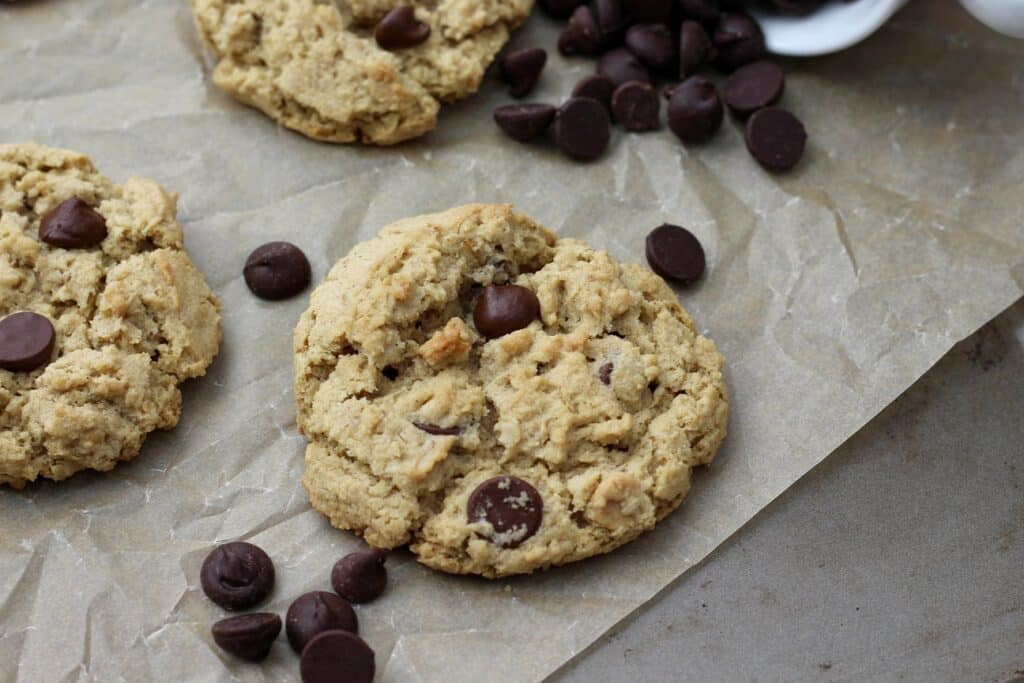 The secret is the mix of blended oatmeal and full oats. The oatmeal powder gives you that toasty flavor more finely woven into the dough, and the whole oats offer the texture that we all associate with traditional oatmeal cookies. You blend the oats in a food processor or blender.
Okay, there's actually another secret, and it's super simple: cinnamon. I always add it to cookies because it creates this warm back note to end result that I promise you'll love.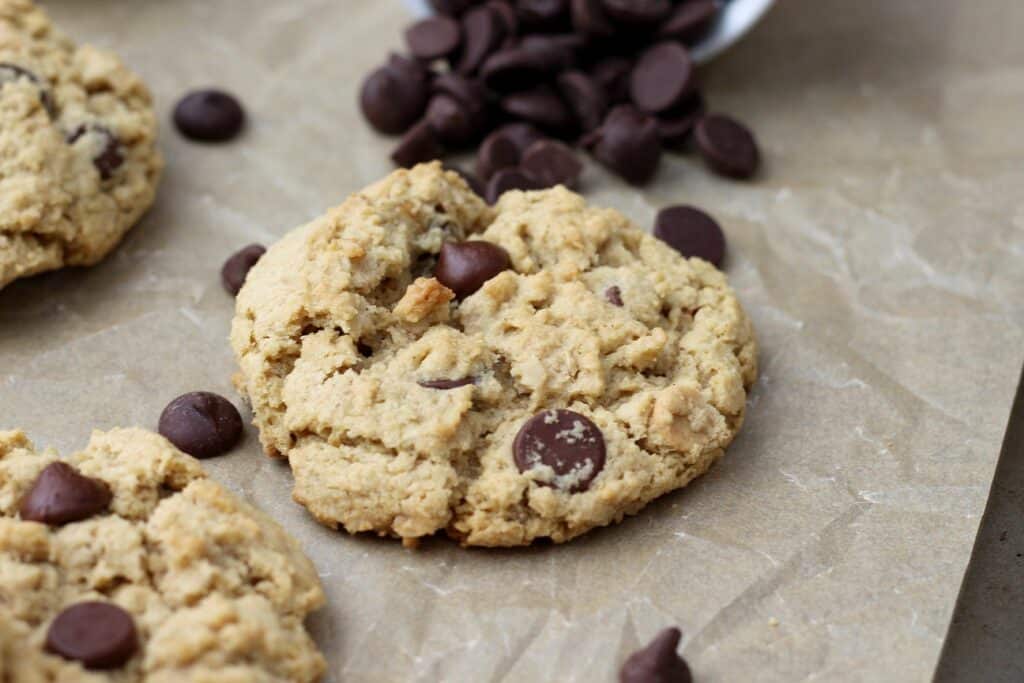 For good measure, I threw in some peanut butter chips alongside the chocolate. It takes home that peanut butter flavor, and it's a nice compliment to the chocolate. Anyways, these are optional, so if you choose to leave them out, just replace them with more chocolate chips so you've got a good chip-to-dough ratio going on.
Enjoy!
Peanut Butter Oatmeal Chocolate Chip Cookies
Ingredients
1 cup room temp butter
1/3 cup smooth peanut butter
1 cup white sugar
1 cup brown sugar
2 eggs
1 tsp. vanilla
2 3/4 cup old fashioned oats, blended to a powder
1/4 cup old fashioned oats, left whole
2 1/4 cup flour
1 tsp. salt
1 tsp. cinnamon
1 tsp. baking soda
1 tsp. baking powder
1/2 cup peanut butter chips
3/4 cup chocolate chips
Instructions
Preheat your oven to 350 degrees, and line two baking sheets with parchment paper or nonstick sheets.
In a large bowl, beat together the butter, peanut butter, white sugar, and brown sugar until fluffy.
Add in the eggs and vanilla and mix until smooth.
In a separate bowl, whisk together the oats, blended and whole, flour, salt, cinnamon, baking soda, and baking powder.
Slowly beat the flour mixture into the butter mixture until completely combined.
Stir in the chocolate and peanut butter chips.
Scoop into large cookies (2 tbs. of dough roughly) onto your baking sheets.
Bake at 350 degrees for 12-15 minutes, or until just golden.
Cool completely and enjoy!
https://www.dougheyed.com/peanut-butter-oatmeal-chocolate-chip-cookies/
Comments