So far this is my favorite recipe of the year, and it's perfect for summer! This is a Lemon Raspberry Sheet Cake with a simple layer of cake, mashed raspberries, and lemon whipped cream topping.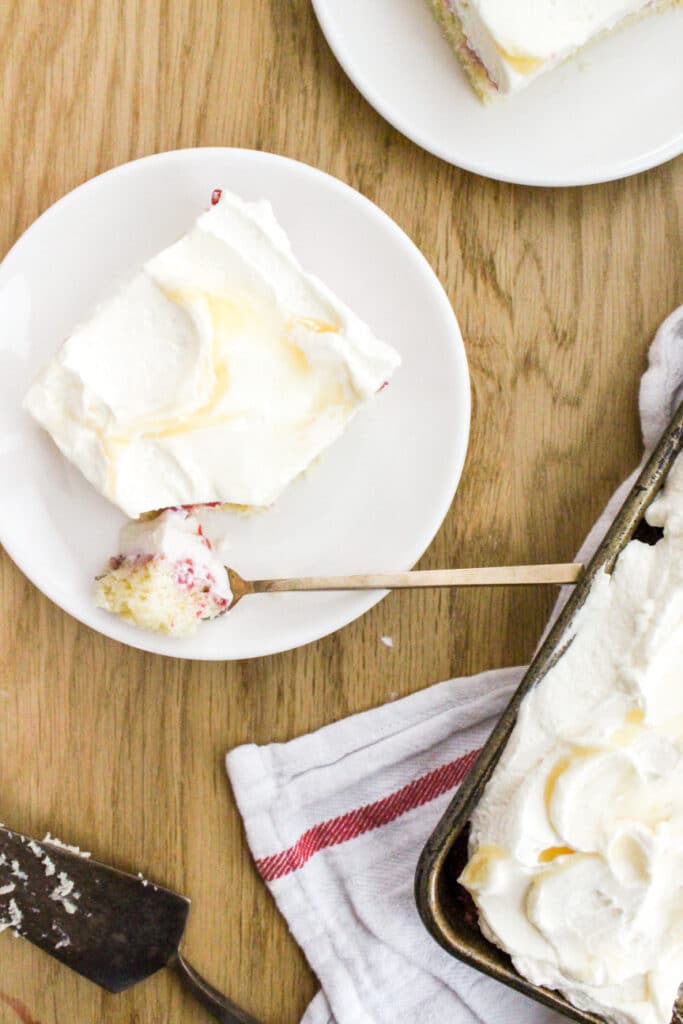 This recipe is the perfect little summer cake, and it's best served cold. I'm using a couple of shortcuts on this one to make things a little easier and to keep your oven on for a little less time in the heat. Let's get to it!
How to Make Lemon Raspberry Sheet Cake
Let's start with the cake. If you've made my recipes before, you may have come across a version of this cake, and it has a bit of a weird mixing method. You want to put all the ingredients into the bowl at once, and mix everything together until just combined. You might have a few small bits of butter running through it, but that's ok!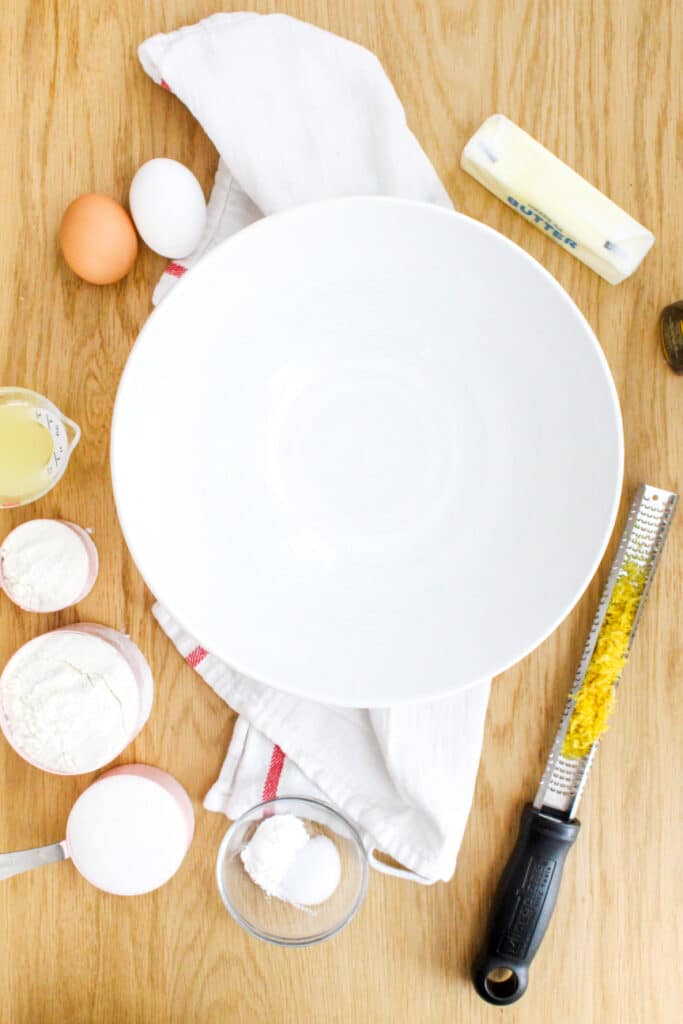 I'm adding in lemon zest and juice to the cake, which gives it a little lemon kick but isn't too overpowering.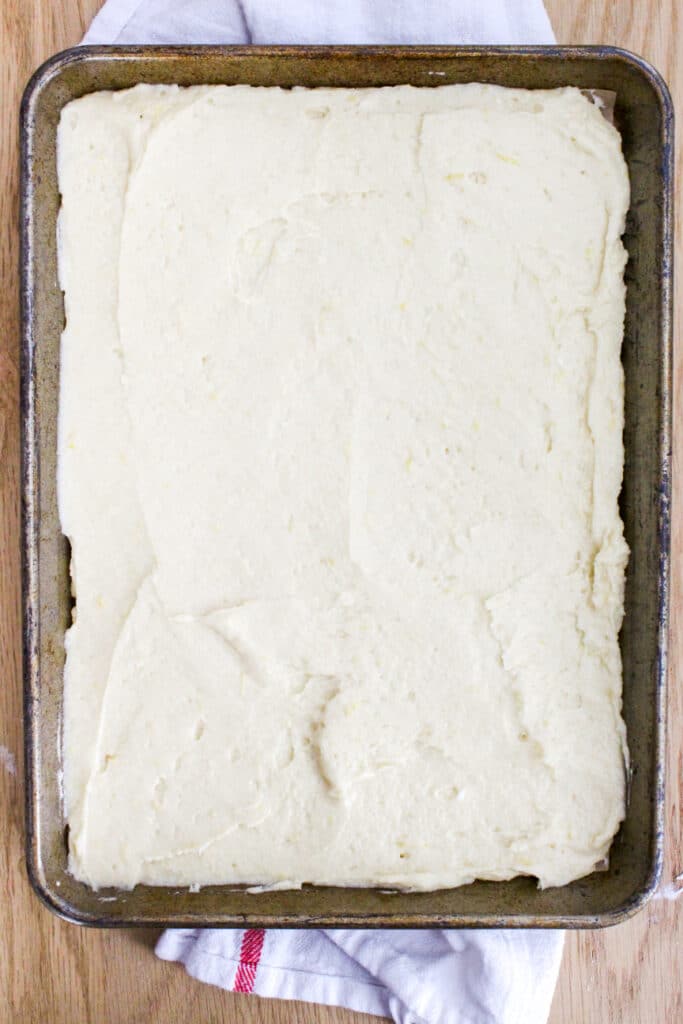 You'll have a pretty thick cake batter once everything is mixed together. I'm using a quarter sheet pan for this cake, which I think is the perfect size here. You'll have a thinner cake, and gives the perfect ratio of cake to raspberry to topping that we want. PLUS, it bakes faster, so you don't have to keep your oven on for too long.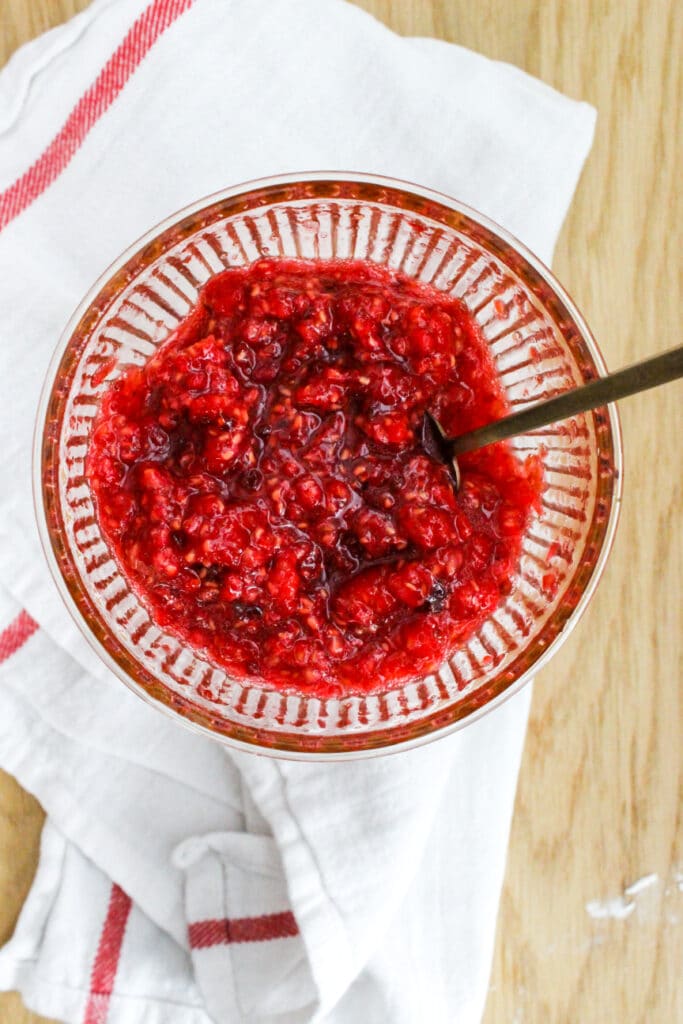 While the cake bakes, you can mash up your raspberries. I just mashed a pint of raspberries with a fork, and added 1 tablespoon of raspberry jam to make sure the flavor was really strong. Using something concentrated, like jam, is an easy way to amp up the berry flavor.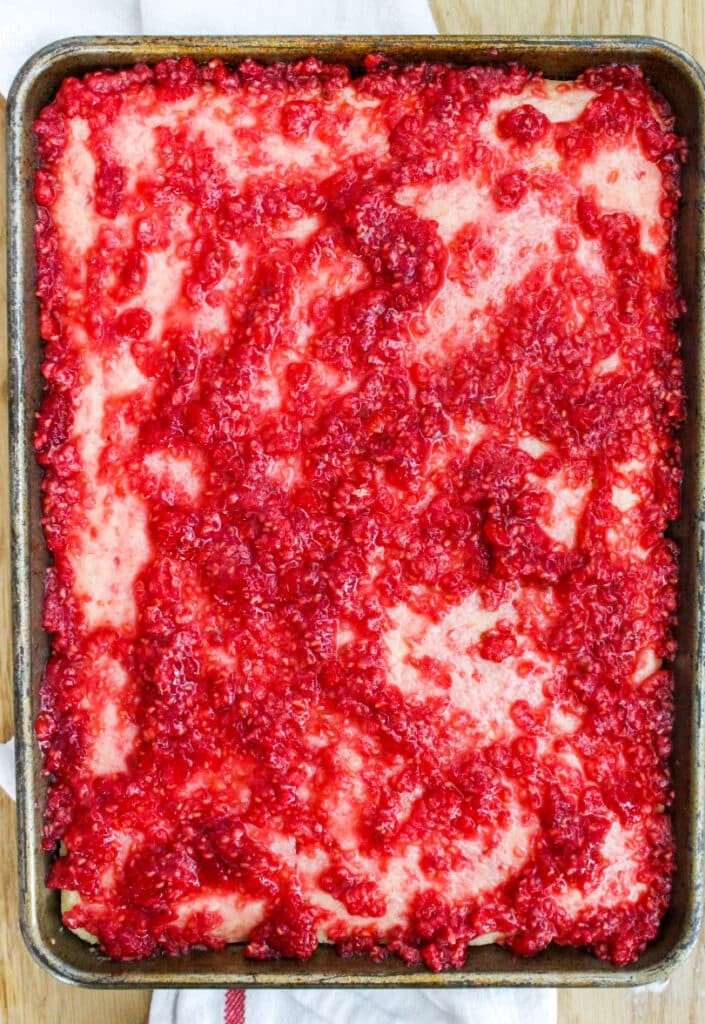 Once your cake has cooled, we're on to the lemon whipped cream topping and another shortcut- I'm using some pre-made lemon curd for this. You can use homemade of course, and I have a recipe for homemade lemon curd here. For this recipe, we're using the lemon curd in the whipped cream itself, and swirled on top!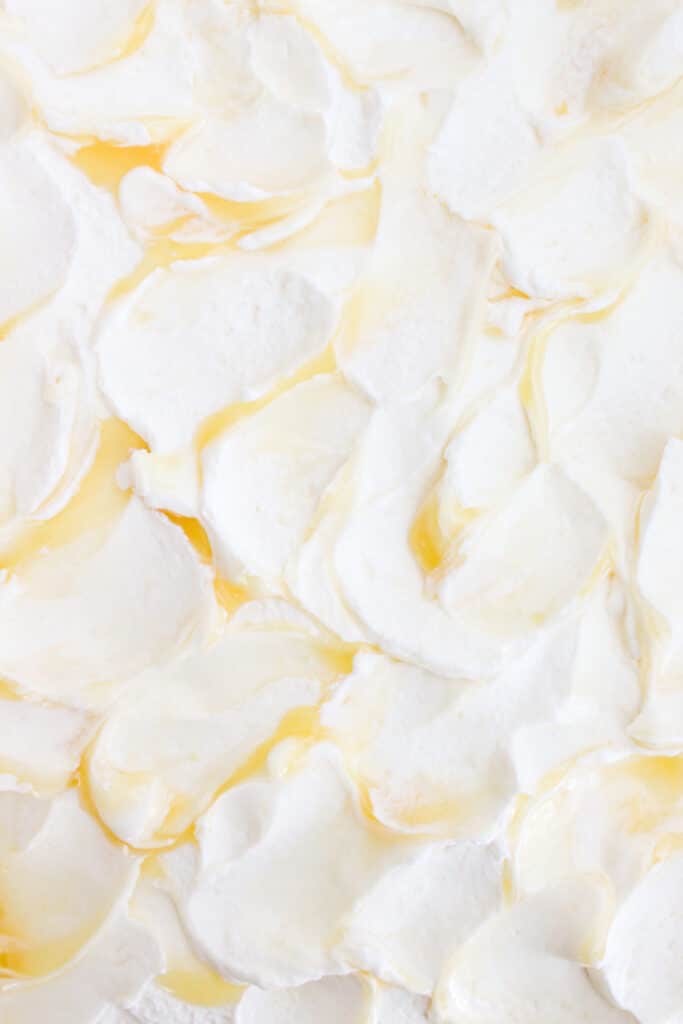 You can basically dollop the additional lemon curd over the top of the cake, and use the back of a spoon to gently swirl it in. Chill the whole thing, and enjoy!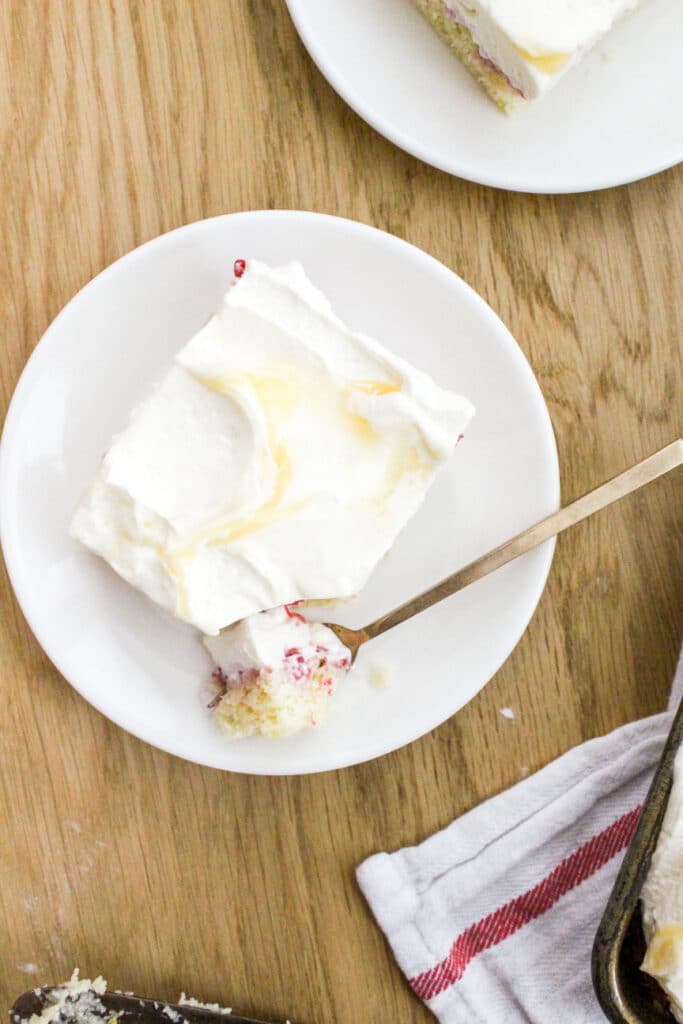 Tips & Tricks for Lemon Raspberry Sheet Cake
Here are all my tips and tricks for the perfect lemon sheet cake every time!
Mix all the cake ingredients at once. This is an odd mixing method, but it works well here since this cake really needs to avoid being over-mixed. You want to just mix until everything is combined.
Bake this cake in a quarter sheet pan if you have one. You can bake the cake in an 8×8 inch cake pan as well, but it will be thicker and will take longer to bake. I highly recommend using a quarter sheet pan here.
How do I know when the cake is done baking? The cake should be lightly golden, springy to the touch, and you can use an instant-read thermometer in the center- it should read 200 degrees. A toothpick should come out with just a few crumbs clinging to it.
The best tool to mash berries is a fork. This process is super easy and quick, and you can do it ahead of time if you'd like.
Cool the cake before topping it, or else the whipped cream will melt away.
What kind of lemon curd should I use? You can make your own, or there's a ton of great grocery store brands for it. They usually sell this next to the jam in the store!
This cake is best served cold (like revenge), so give it at least an hour in the fridge before you slice and serve it.
I'm at about 5,000 ft. above sea level, and I usually find that most people who live between about 3,000-7,000 ft above sea level do not need to make any adjustments to my recipes.
Enjoy!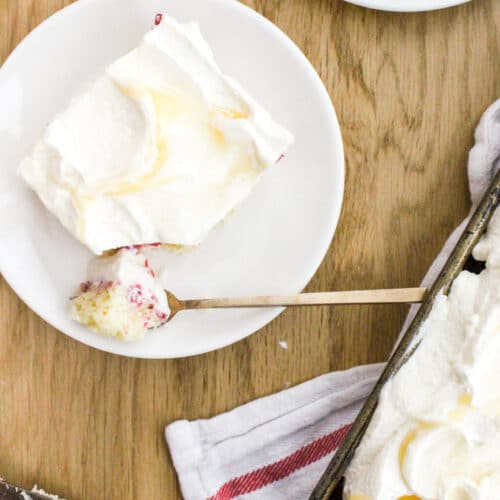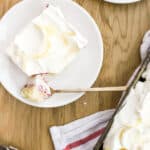 Lemon Raspberry Sheet Cake
Ingredients
For the cake:
1/2

cup

softened butter

1/2

cup

sugar

1/4

cup

sour cream

3

tbs.

lemon zest

3

tbs.

lemon juice

2

eggs

1 1/4

cup

flour

1 1/4

tsp.

baking powder

1/2

tsp.

salt
For the topping:
1

pint

fresh raspberries

1

tbs

raspberry jam

2

cups

heavy cream

1/2

cup

lemon curd

separate 2 tbs
Instructions
For the cake:
Preheat your oven to 350 degrees, and grease and line a quarter-sheet pan with parchment paper. This is a bit of an odd mixing method, but go with me here: In a large bowl, add all the ingredients (softened butter, sugar, sour cream, lemon zest, lemon juice, eggs, flour, baking powder, and salt). Use an electric mixer to mix the ingredients together until just combined. Your batter should be thick, and you may have a couple of small chunks of butter running through, which is totally fine!

Spread the batter evenly in your prepared cake pan and bake for 10-15 minutes, or until the cake is set and a toothpick inserted into the center of the cake comes out with just a few crumbs. Cool the cake completely before adding the topping.
For the topping:
In a small bowl, mash the raspberries with a fork until they are roughly mashed, but there are still a few chunks of raspberries. Stir in the raspberry jam and set this mixture aside. In a medium bowl, whip the heavy cream until you have stiff peaks. Gently fold in the lemon curd, reserving 1-2 tbs, until well combined. Spread the raspberry mixture over the top of the cooled cake. Then, evenly spread the lemon cream mixture on top. Dollop the remaining lemon curd over the top, and use the back of a spoon to swirl the mixture together. Wrap the cake and chill for at least an hour, and then slice and serve!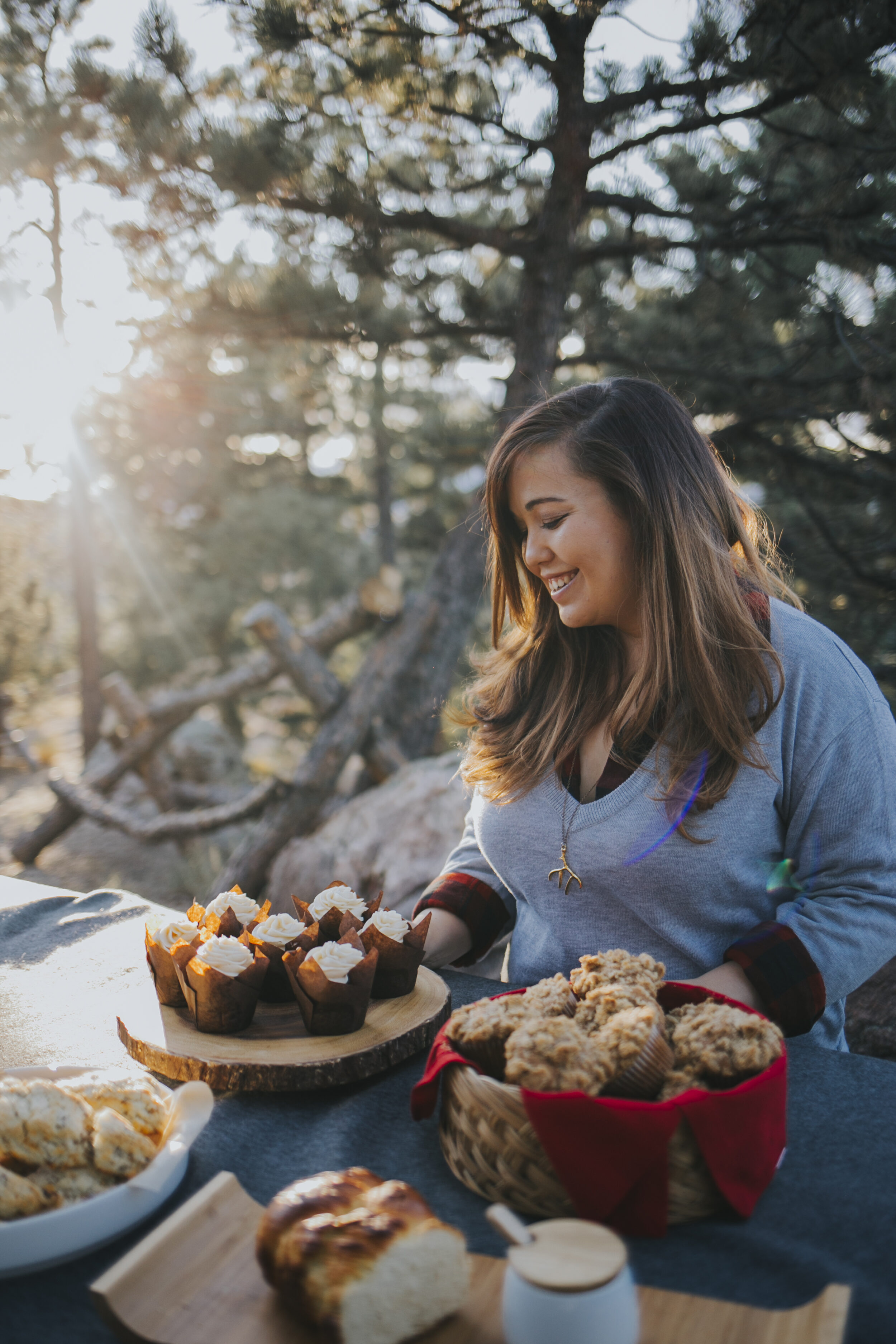 Hello and welcome! My name is Nicole, and Dough-eyed is a food blog for people who want to bake for their family and friends in high-altitude areas. Think of me as a friendly voice there with you in the kitchen, here to give you confidence when you're baking, and to help you with the struggles of baking at high-altitude. Come back every week for new recipes, tips, and advice on high-altitude baking!