Guest Post: Anything Potstickers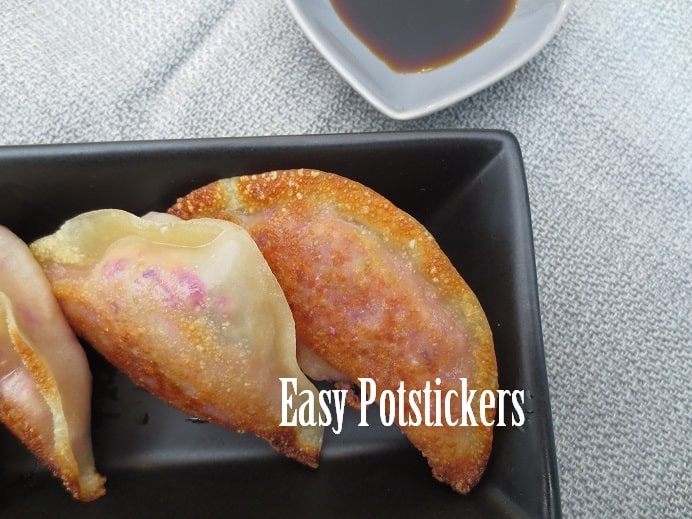 Hello! Dough-Eyed's soon to be sis-in-law here! I'm so happy to be invited as a guest blogger. I wanted to share my recipe for what I call "garbage pot stickers." Sounds appetizing right? Actually the name comes from my waste-not-want-not philosophy. I really hate throwing food away. This recipe is one of my favorites because it's fun and easy, plus I usually have most of the ingredients on hand. Best of all, you get these savory little snacks that go great as a party appetizer or an afternoon snack.
When I make these it's because I have vegetables laying around not being used. The first time I made them was after a party and I had half of a veggie tray left over. You can use a lot of different vegetables; other than the ones I use in this particular recipe, I've used cauliflower, sugar snap peas, celery, and different kinds of peppers. Mostly you just want a veggies that will hold up to the grating process. This is a really versatile recipe, so you can always try something new with it. I use the grater attachment on my food processor and its done in seconds- look out for purple juice from the cabbage dripping out of your machine though!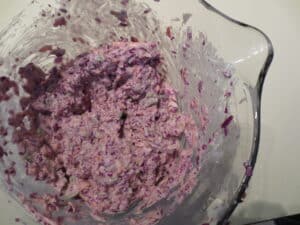 The vegetables are the basis for a really nice texture for your filling and the cream cheese balances it and makes it smooth. I really like the Asian flavor that you get from the garlic, ginger, and onion powder, and getting that flavor could not be easier when you use the pre-chopped garlic and ginger and powdered onion. The filling is actually really tasty just on its own. Also, if you want these to be little heartier you could substitute some cooked meat for some of the veggies at this point. I've made them with finely shredded chicken, and they are awesome that way as well.
Filling the wonton wrappers will be the most time consuming part. Make sure to have enough space and organize the area well. Getting a system that works for you is the key here. I just buy the wonton wrappers that seal when you pinch them shut with damp fingers, so you'll want to keep a little bowl of water nearby. Also, it's best to avoid air bubbles when you're sealing these guys up so that they don't inflate and pop open while frying.
Once they're all put together fry them on medium-high in a about a tablespoon of vegetable oil in non-stick pan until they get brown and crispy on the outside. And voila! Yummy deliciousness! I serve mine with soy sauce, or you could serve with a mixture of equal parts soy sauce and white wine vinegar. I tend to make these up in large batches on the weekend and freeze them before the frying process. It's best to lay them out individually on a non-stick surface to freeze and then put them in a bag for storage. Then, whenever I want them, I pull them out of the freezer and they're ready to go.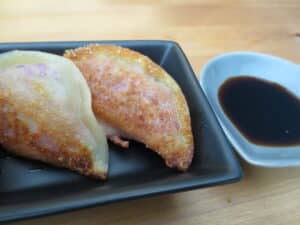 I really hope you enjoy these pot stickers, and saving some food from being thrown out, as much as I do! Thanks so much for having me!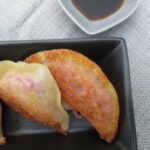 Anything Potstickers
Ingredients
Total of 4 cups veggies or meat. We used
Red Cabbage

Green Pepper

Carrots
Spices
1

tbs.

minced garlic

1/2

tbs.

chopped ginger

in a jar

1 1/2

tsp.

onion powder

2

tsp.

salt

1

pkg. 8 oz. cream cheese

softened

1

pkg. round or square won-ton wrappers
Instructions
Grate the veggies in a food processor. You can use any combination of veggies and meat that totals 4 cups once grated.

Add in the spices and cream cheese, mix until well- incorporated.

Heat 2-3 tbs. oil in a skillet on medium heat.

Add about 1 tsp. of filling to each wrapper, and use water to fold them in half and seal.

Fry on each side until crispy, just a couple of minutes.
Comments