Homemade Cheese Crackers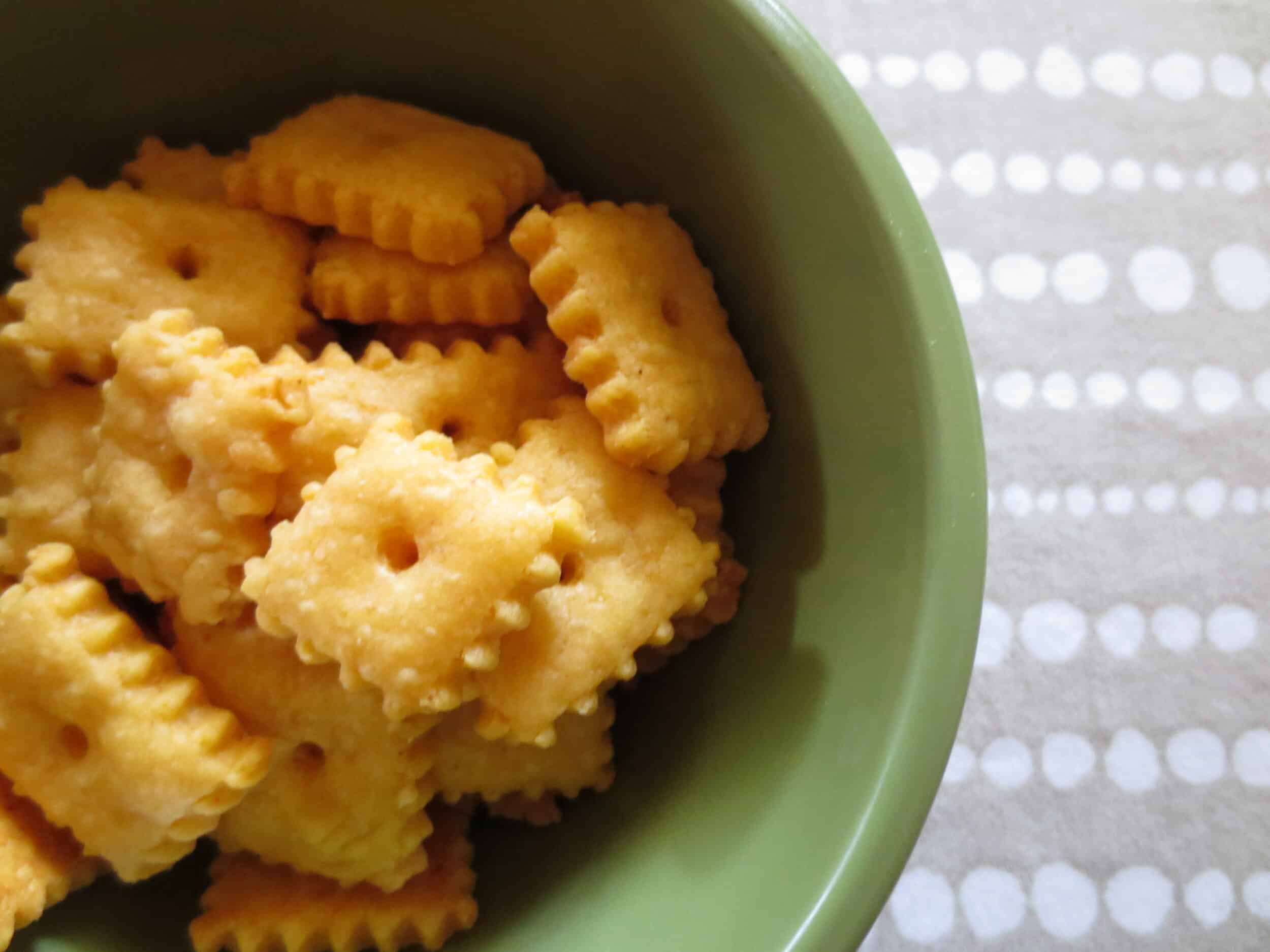 I'm feeling pretty awesome about this one. I am a snack junkie, and boxed crackers are my biggest downfall. While I'm not super into the whole no-processed-foods-thing, it's pretty nice to know that making cheese crackers without all the junk isn't impossible. In fact, it's pretty easy, as long as you have a food processor.
I feel fairly confident that you can make these without a food processor, but it will certainly not be as wonderfully easy. Still, you can probably work everything together with a pastry blender just fine. It's only four main ingredients so.
On another note, this type of recipe is my favorite- you can flavor it a ton of different ways, and make some super delicious and interesting crackers with it. For my first time around, I made a batch adding in a little Parmesan cheese, red pepper flakes, and then just salt and pepper. For the second batch, I spiced it with cayenne pepper, and replaced the milk with green Tabasco for spicy crackers.
Both were awesome. You'll love it. Plus if you have kids, this might make you feel a little better when they ask for cheese crackers.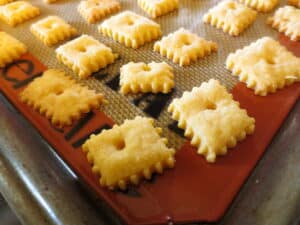 Ingredients
1/2 stick butter, softened and cubed
3/4 of an 8 oz. block of cheddar cheese, shredded
3/4 cup flour
preferred seasonings
1 1/2 tbs. milk
Instructions
Put the butter, cheese, flour, and seasonings into the food processor. Pulse a couple of times, until everything is mixed and a little crumbly.
Add in the milk, and pulse until a dough forms.
Roll it out, cut 'em up, and bake at 350 for 13-15 minutes.
You'll want to roll it out to about an eighth inch thick, though it doesn't need to be precise.
https://www.dougheyed.com/homemade-cheese-crackers/
Comments